Zombie Season
When watching The Walking Dead last week I tweeted "Time for The Walking Dead. Shhhh be very very quiet I'm hunting zombies". This then triggered a few thoughts about Bugs Bunny and Elmer Fudd and this is the result.

The t-shirt version is now up for voting on Qwertee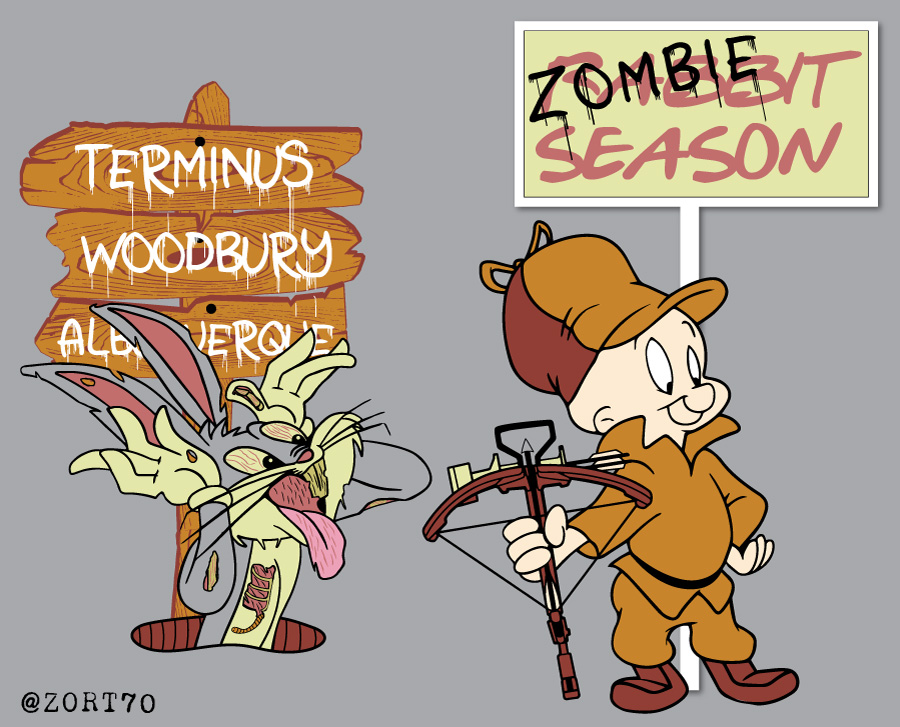 Sleepy Hollow 2nd Seal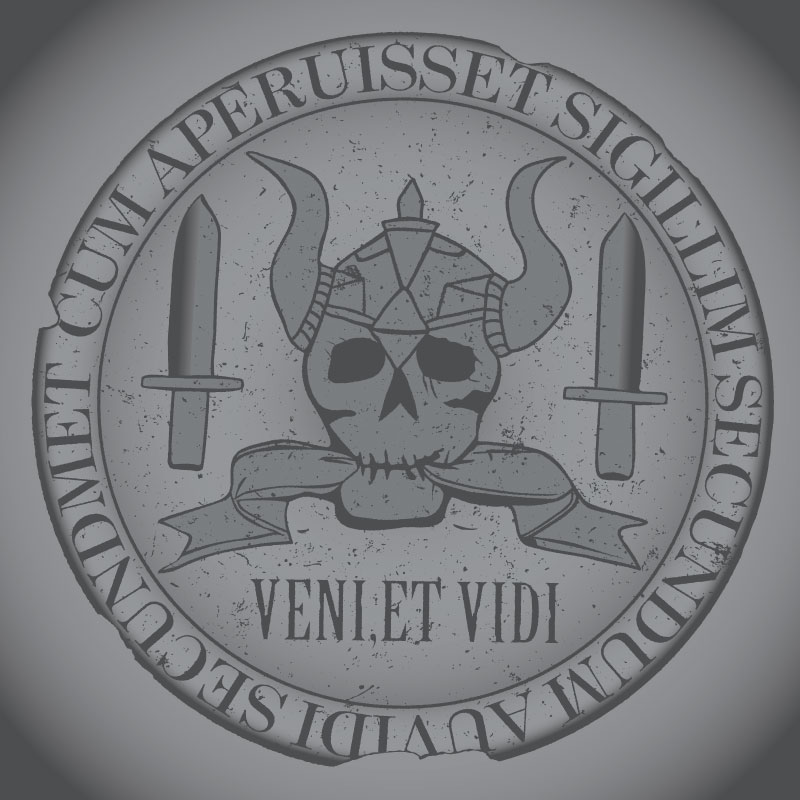 A quick recreation of the 2nd seal broken by Henry in the dramatic season 1 finale.

I think I have got the inscription around the edge correct as it isn't 100% clear. If you think it is different please let me know.
LOST MacCutcheon 10 Year Anniversary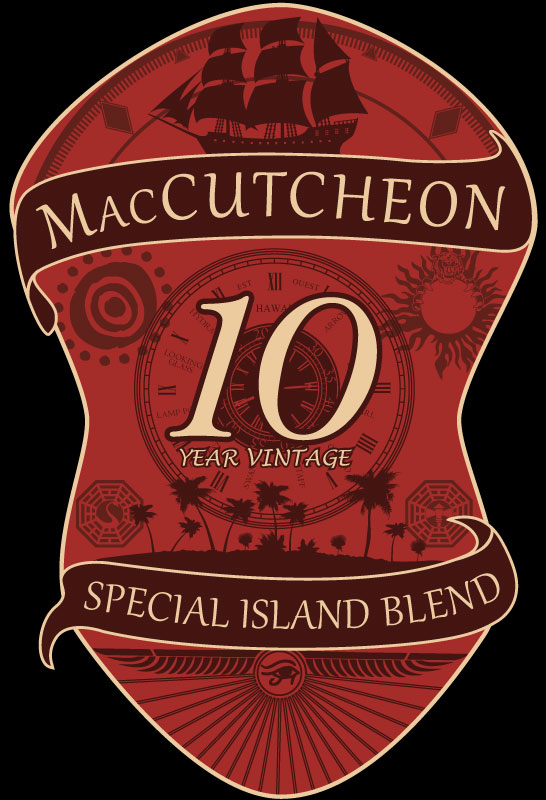 It is LOST's 10 year anniversary, and there are lots of things being lined up for this year.

Including of course LOST 2014 which I designed the bottle logo for that is available via the LOST2014 website.

As part of the competition for the logo I also designed an anniversary MacCutcheon whisky label, this wasn't chosen, but that give me an opportunity to update it and transform it.

This I have done and the result is shown here.

As this was already intended for a t-shirt design I have uploaded it to Qwertee and a few other t-shirt websites. I'd really appreciate it if you could vote for it so it could be available in time for the anniversary

If you really can't wait for then the image is available on my CafePress store in the LOST section (of course !)

I asked a couple of friends to use the CP store to order a couple of the items and you can see the results below, first are four t-shirts, mine are the two on the right, the ones on the left contain the other winning LOST 2014 logo. The image on the right is of a large drinking glass with the design.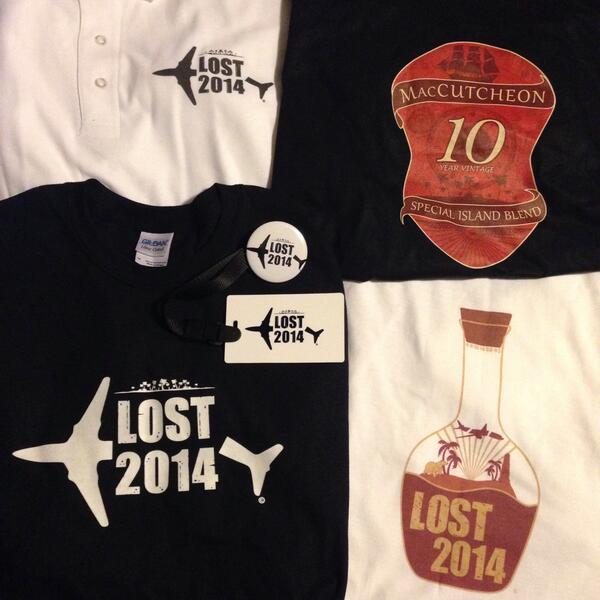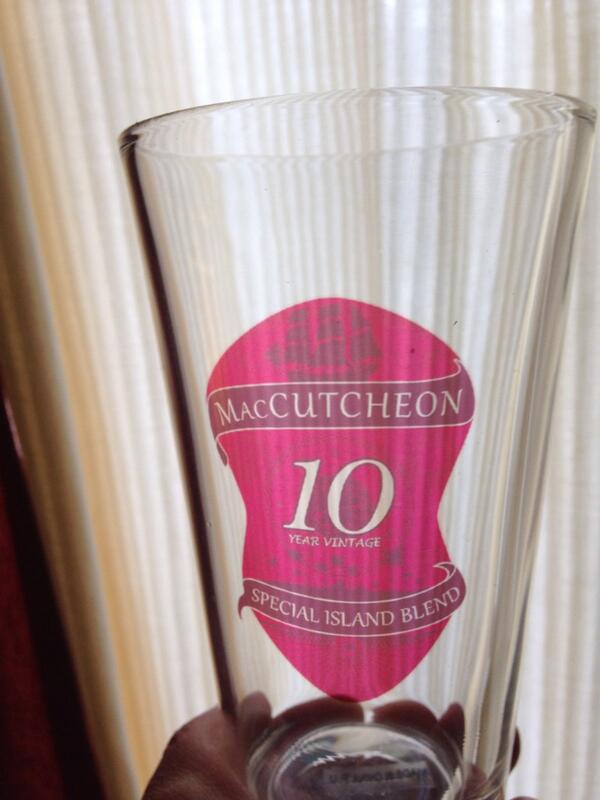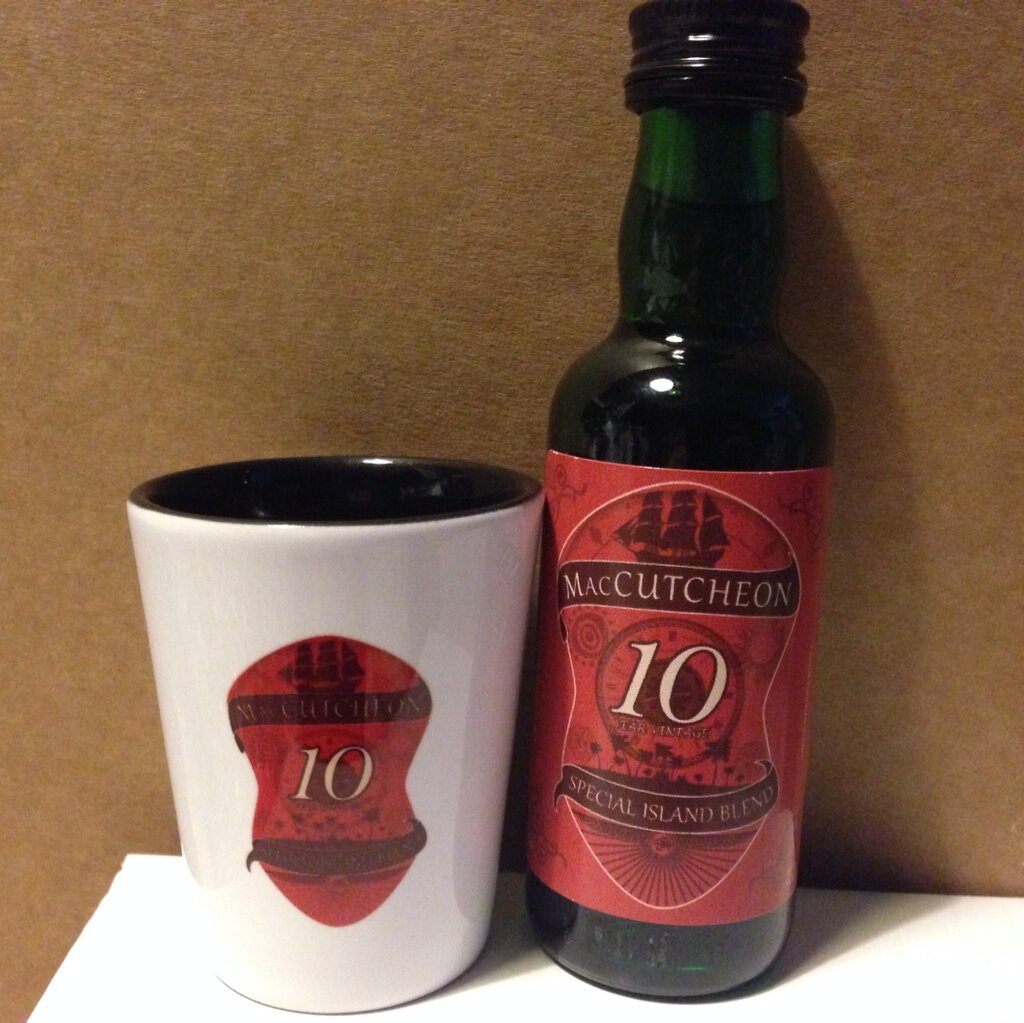 The #seeeekrits are out ! you might have seen if you follow me on Twitter that just before the LOST Paleyfest panel a fan dinner was held during which miniature whisky bottles and shot glasses with the label were handed out to the guests.

A bifg thanks to Paul (@TK10815) for suggesting, organising and arranging everything !
Almost Human Fan Campaign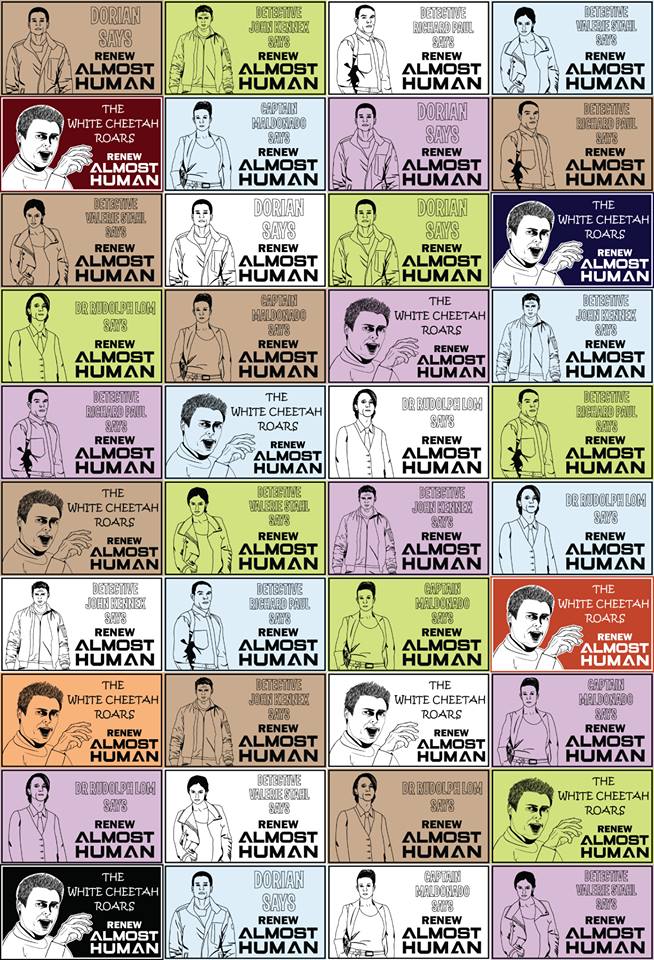 As some of you may be aware Almost Human, the US TV show about a future cop and his Android partner has been left in a kind of limbo.

A group of fans are getting together to make a little noise and make sure the powers that be know there is lots of support out there for this TV gem.

I have designed a few things over the last few weeks and I have created two more for this campaign, the first are these cards with all of the major characters and one special one of John Kennex in his White Chettah Roar pose.

This collage version is just a collection of all the cards and there colour variations that looked realtively pleasing to me.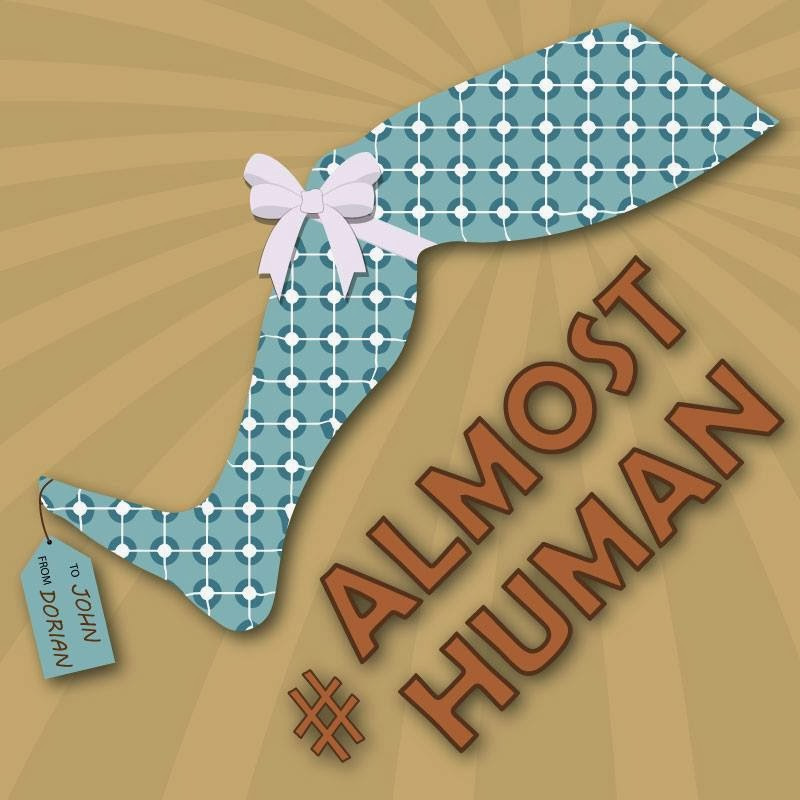 The second image here is my version of the present Dorian gives to John in the final scene of season 1. Use it wherever you want to, online or there is a twibbon version on the Almost Human Task Force Fan Art Matrix

Read more about the project at the Almost Human Task Force Blog
NIGHT NIGHT S.H.I.E.L.D.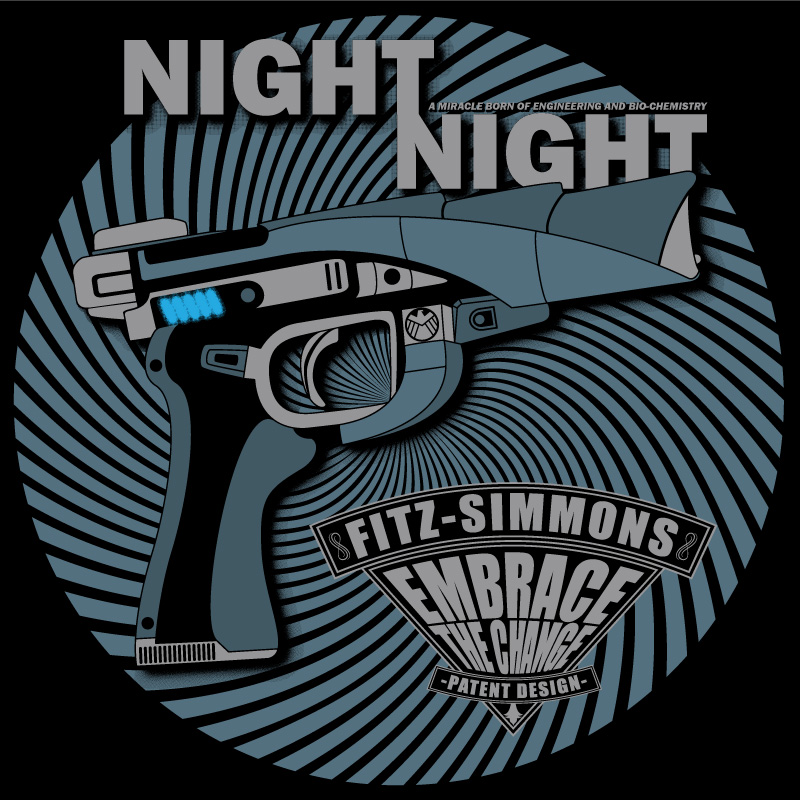 While watching the most recent episode of Agents Of S.H.I.E.L.D. I had an idea to create a t-shirt design based on the Night Night gun that Fitz and Simmons invented.

The initial idea was to create an advert for the gun with the Fitz-Simmons gun company.

The result was this, not exactly an advert, more of a statement.

I created the Fitz-Simmons logo based around the Embrace the Change quote that Fitz said a few episodes ago.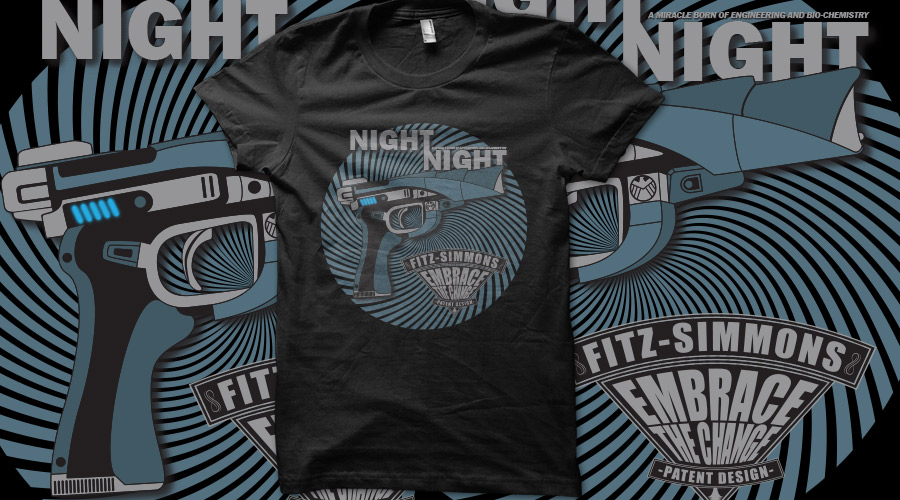 The design has been uploaded to Qwertee and has just been accepted, so if you have a moment and you like the design I'd really appreciate a vote.

As an added bonus for those reading and in case you missed these when I posted them on Twitter recently, here are another couple of AoS related designs.

The first is a recreation of the SHIELD Science Academy logo, and the second is my attempt at a logo for the Boiler Room club, incorporating some of the Avengers members logos.

If you want to use them yourselves as social media icons etc, then click on them for the larger versions.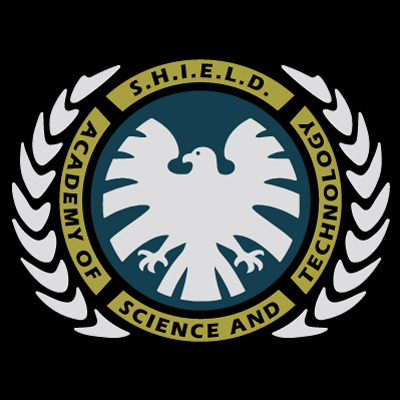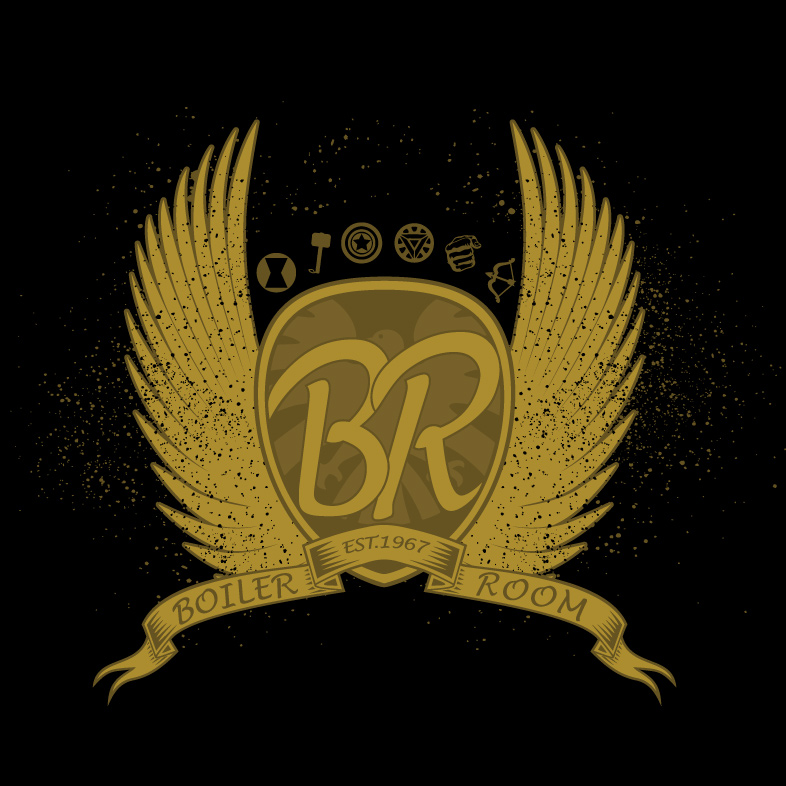 The Patriot Orange Co,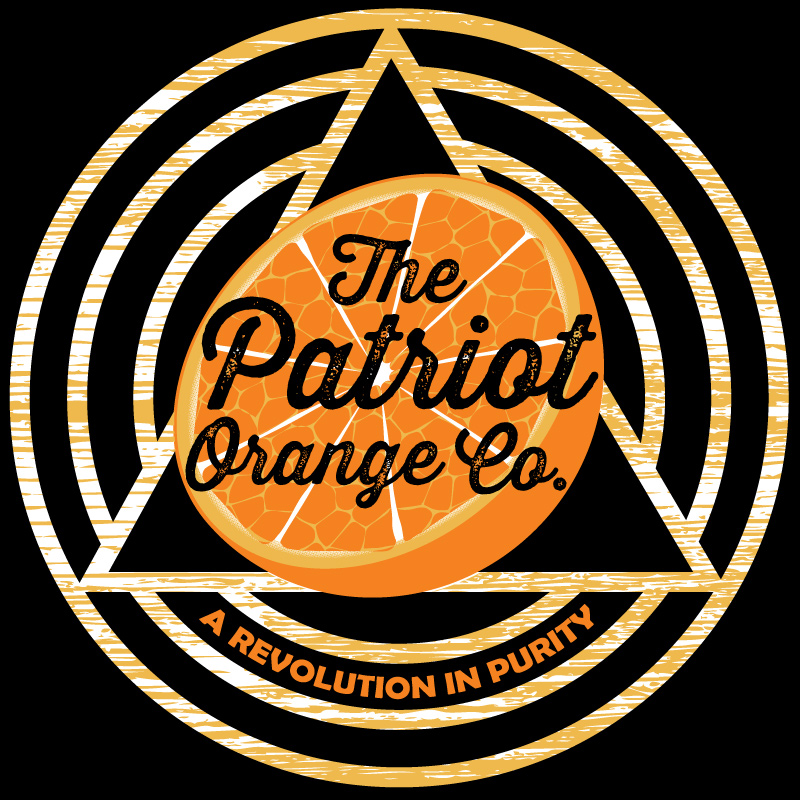 A quick icon for Revolution

Just in case you haven't seen the episodes yet I won't spoil anything, but this will make sense once you have seen them.

I though the tag line was quite appropriate, in a creepy sort of way.
Fringe Anniversary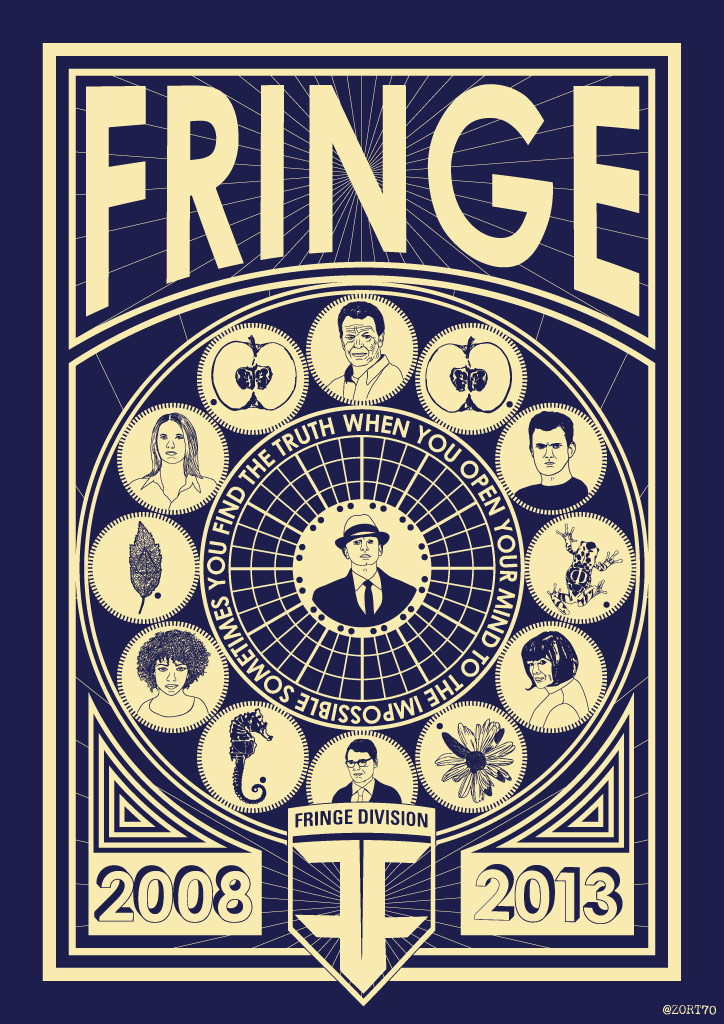 On the 18th of January 2013 the little show that could ended, at least for now ;-)

Fringe was a special part of my TV history in all sorts of ways and I wanted to do something to mark the moment.

The good folk at @FringeFridayNet let us know about an event on the 18th of January this year to get #WeRememberFringe trending at some point on the day.

I decided a few days ago that I wanted to create something to mark the occasion, and here you see the end result. There is of course a red version and a blue version :-)

This design went through several versions and I played around with which characters to use until I settled on this combination. (Sorry Broyles fans)

I have made the poster available in my limited editions store as a limited open edition. Which means it will be available for sale for 1 week starting today and ending on the 25th of January 2014, so how ever many posters sell that will be the edition size.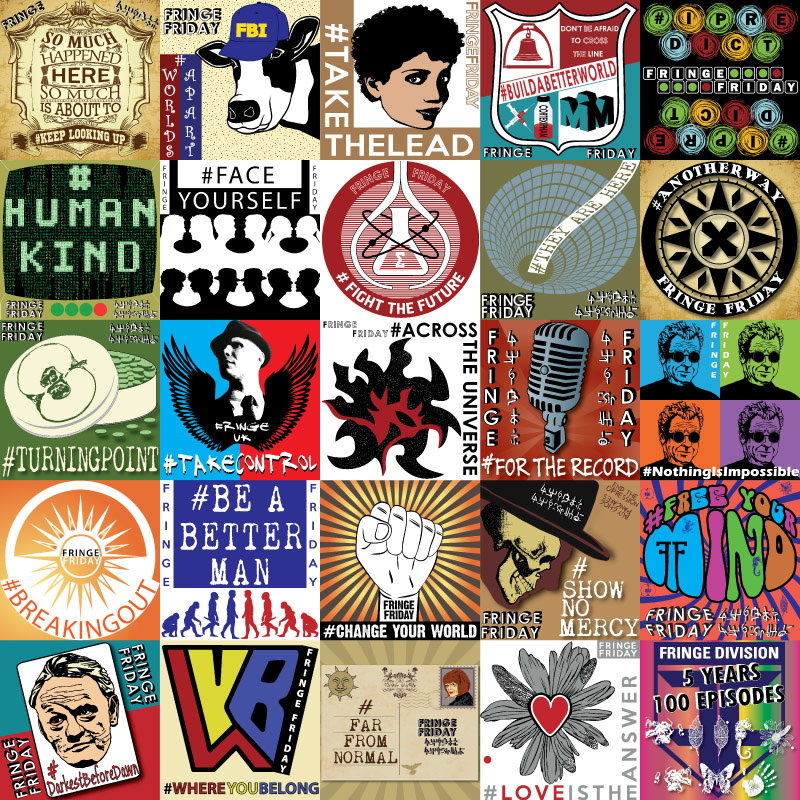 For early birds the first 10 orders will get a bonus fringe icon print that isn't available anywhere else.

It will be interesting to see if the red or the blue poster sells more !

Talking of icons it wouldn't be a Fringe twitter event without an icon, so I created this icon version based on the poster, click on each one to see the large version.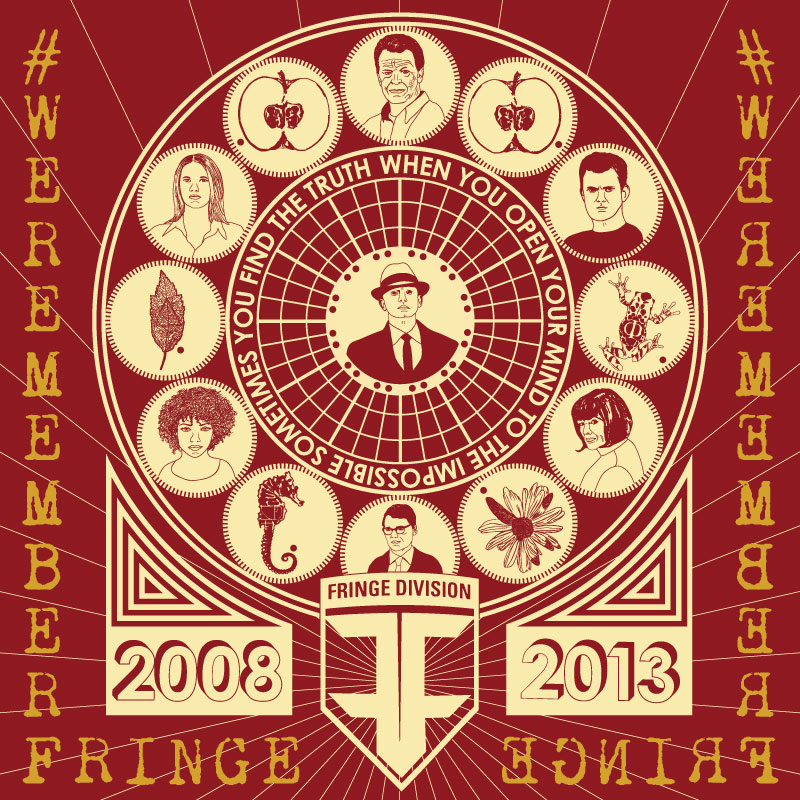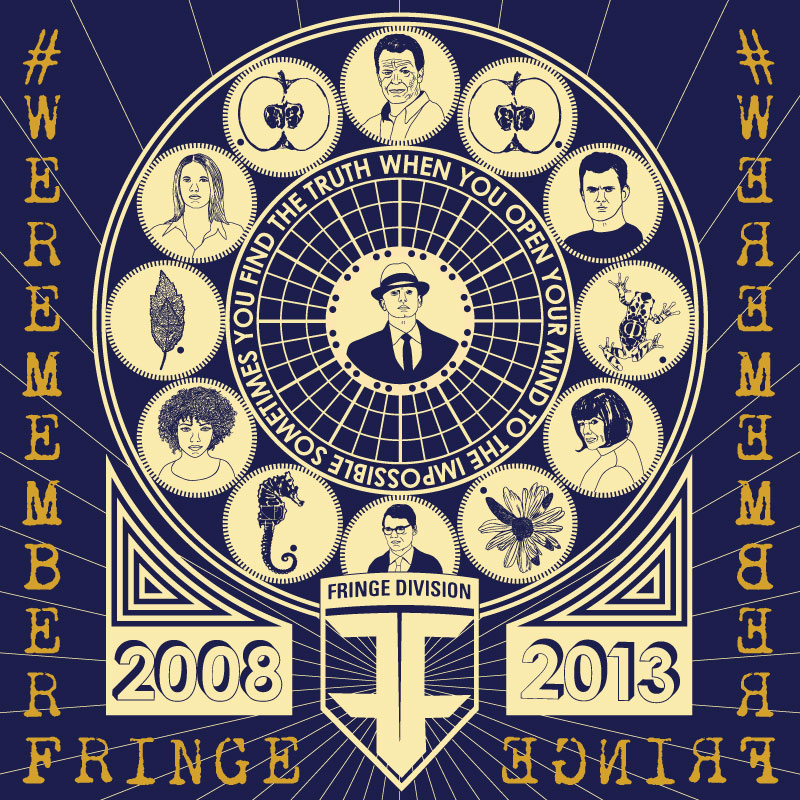 Sleepy Hollow Headless Horseman Tattoo Icon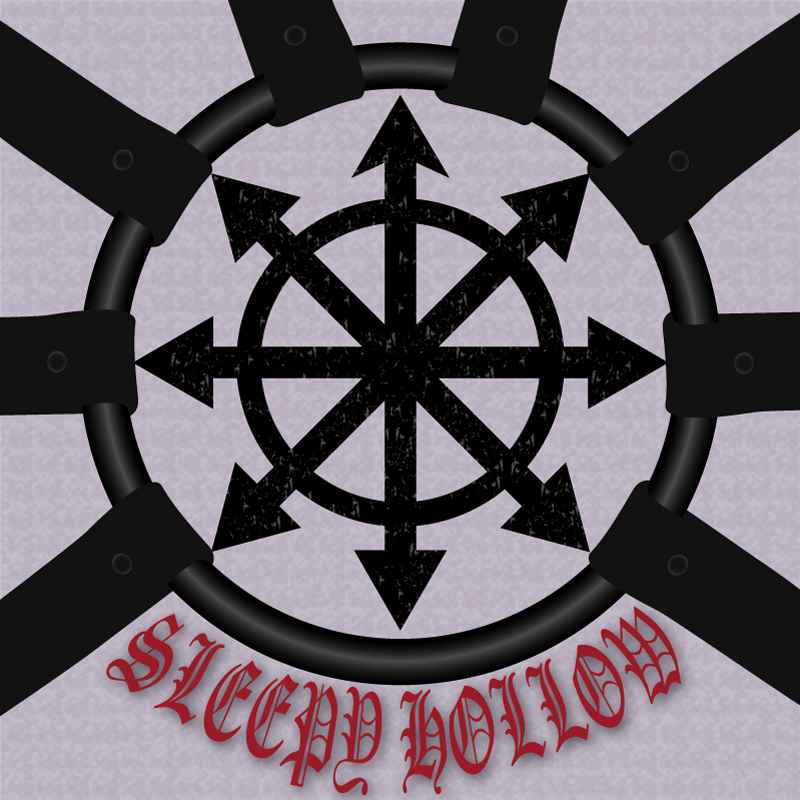 I have been enjoying the odd but very watchable Sleepy Hollow

I wanted to create a small icon as I usually do for things I like and this was the first thing that I thought of when wondering what to do.

It is the Headless Horseman's tattoo surrounded by the leather head gear.

We are still waiting for the second half of the season in the UK, but I'm really looking forward to seeing what happens.
Time of The Doctor Poster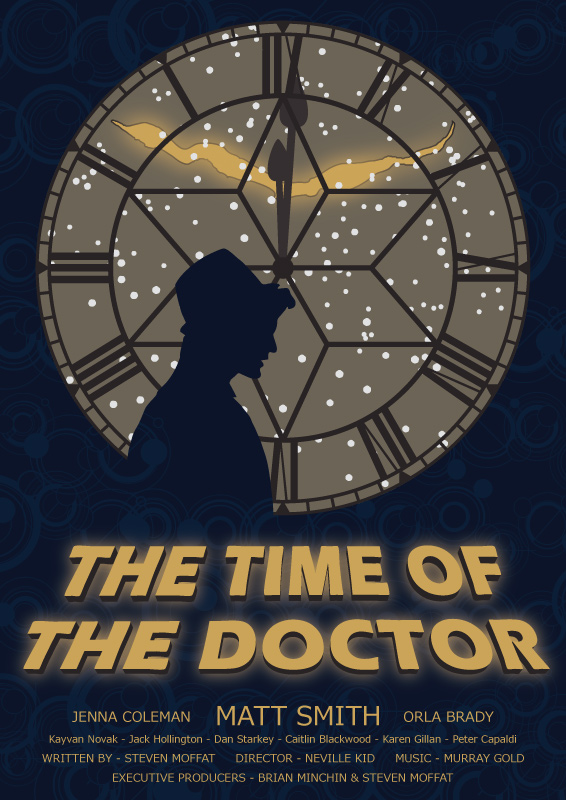 After watching this episode a couple of times, I'm convinced it tried to cram a years worth of story into 60 minutes.

However I don't think it is totally without merit and gave us some great moments if not a cohesive and complete story.

Anyway since watching it, and actually before when I saw the promo pictures, I thought about a poster incorporating the clock face from the tower.

In the end it ended up by being the view from inside the tower looking out through the snow of Christmas at the crack in the universe.

This was just for fun and isn't available anywhere, but I have submitted a t-shirt version to TeeBusters so if you have a moment please vote.
John Watsons Stag Night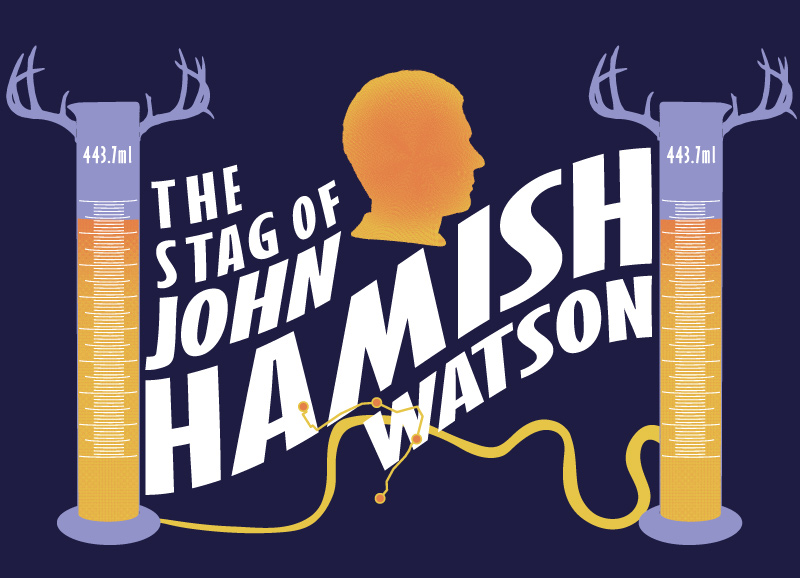 After the second episode of Sherlock series 3 I thought Sherlock might have been too busy to get Stag night t-shirts created, so I did it for him.

Featuring the preferred drinking vessel marked with the appropriate fill amount, a small map of the route and a subtle reminder of John's middle name.

This has been uploaded to Qwertee, and also to TeeBusters so if you have a moment please head on over and vote.
Almost Human 50 Shades Of Purple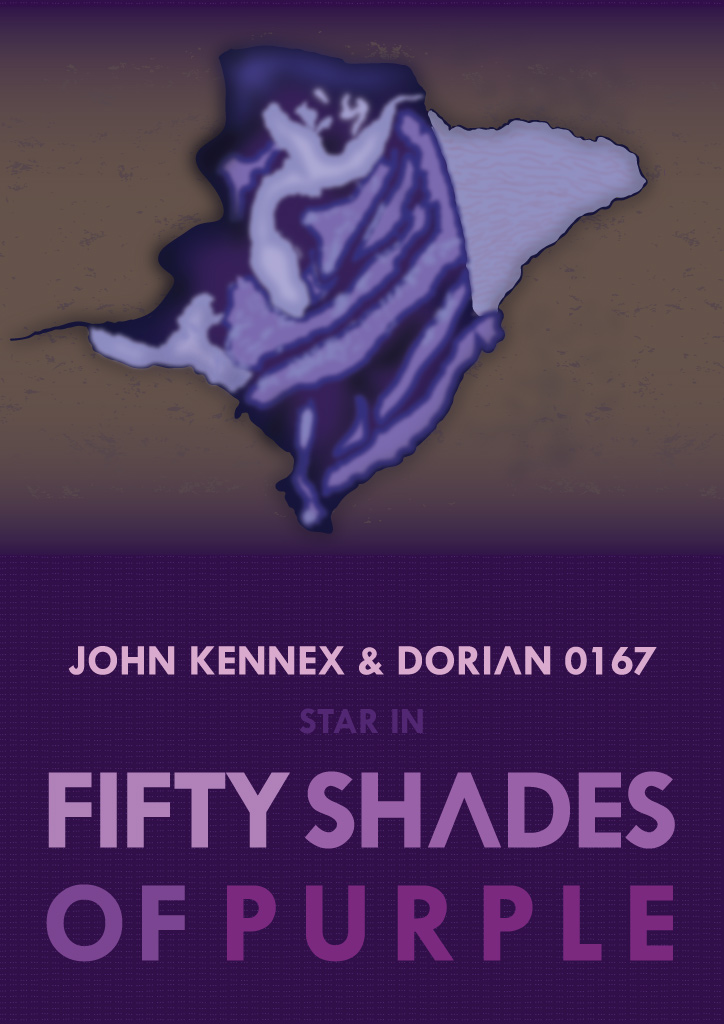 A quick poster idea based on the slightly disturbing image of the inside of Dorian's head in the third episode of Almost Human to be broadcast.

Any similarities to another famous work involving shades of another colour is complete coincidental ;-)
All 13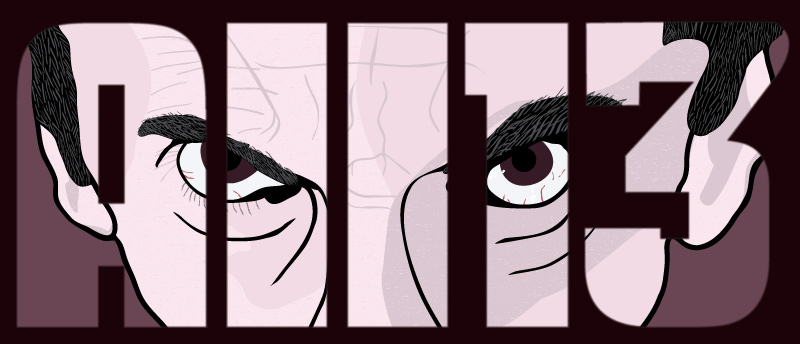 The War Doctor Quote was something I wanted to do to complete the set of known doctors, however the 50th anniversary gave us a very brief glimpse of the next doctor.

Not strictly a quote I know but I wanted to see if I could do something even if we just saw his eyebrows !

So I thought why not put his eyebrows behind the words that introduced him.
The War Doctor Quote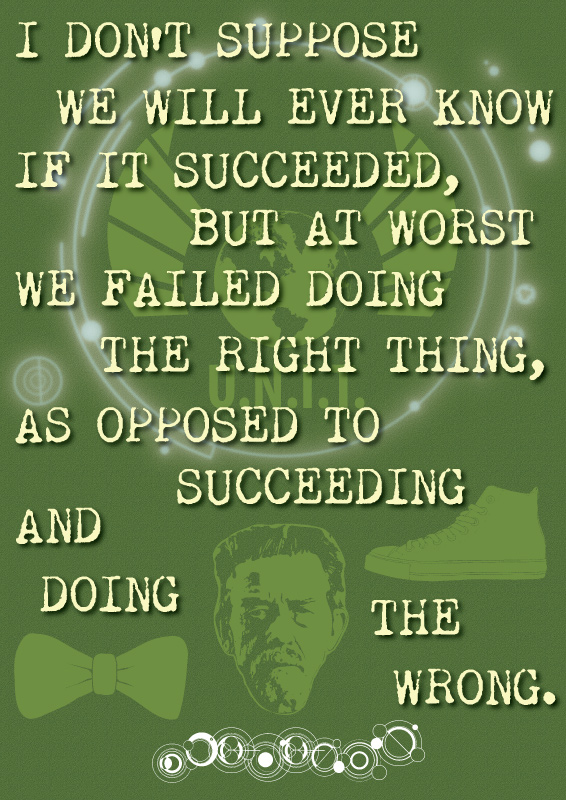 When I saw the 50th anniversary episode I knew I had to create one more quote, and as there was a fairly limited amount of words to use, this seemd like the most appropriate.

I actually created it a couple of hours after the broadcast, which has to be the fastest turnaround from a doctor appearing to quote poster ever !

As you can hopefully see there is the UNIT logo, some Gallifreyan symbols, which were actually used most in the closing credits, and the three Doctors are represented, Bow Tie, Trainers and a quick sketch of the War Doctor.
SG1 Ready For Action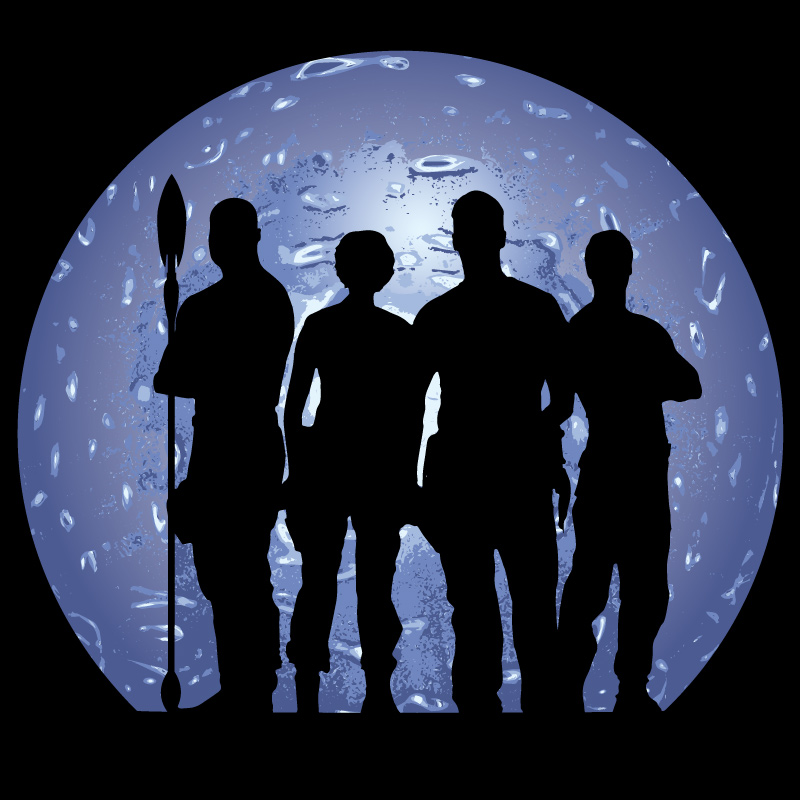 I have been playing around with this Stargate based design for some time but finally found a moment to finish it.

The idea was that all you could see was the event horizon of the gate and a silhouette of the SG1 team ready to go through.

I created it for a t-shirt and that is now uploaded to Qwertee, so if you have a spare moment please head on over and vote.
Doctor Who Quotes - The Full Set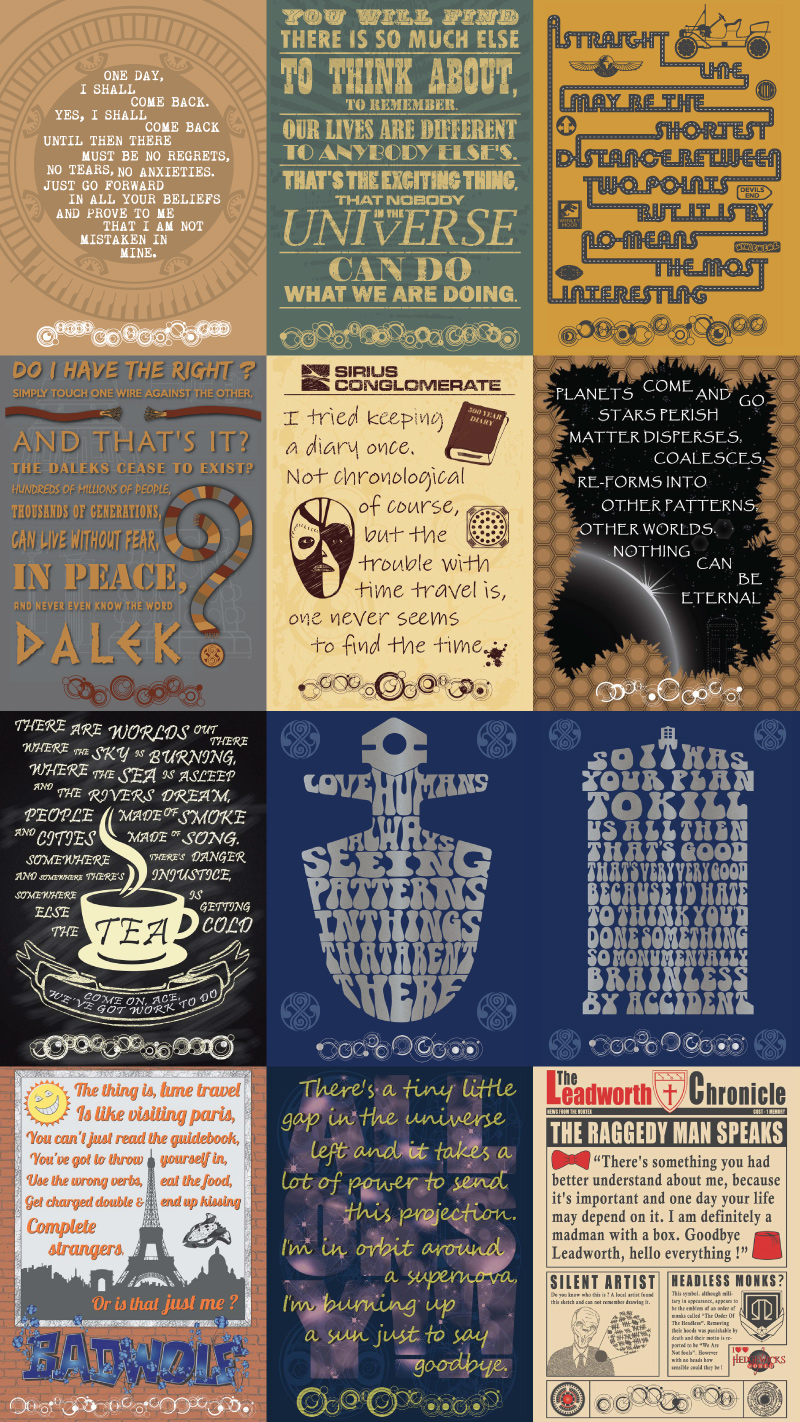 Here they are, the full 12 quotes, and if you have been following along all year you will know why there are 12 not 11.

Click on the image for a larger version or see all the quotes, with more details on their creation and inspiration, on the main DW Quotes page.

Thanks to everyone that requested I created printed versions of these throughout the year, as you know I created a limited edition set of 12 quote cards that is now available for purchase in my online shop, there are only 50 sets available, so get yours while you can.
Doctor Who Quotes - Eleventh Doctor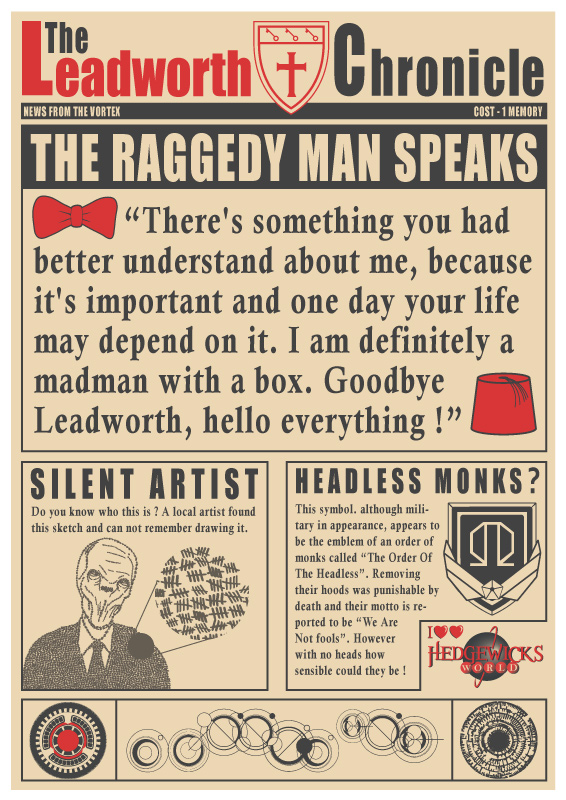 So this is it the final quote in my year long project.

It is the quote you might expect from doctor 11, but people usually miss off the last part.

Which led me onto thinking how would the Leadworth Chronical report all of this.

So I decided to create the front page of an edition of the newspaper, and as you can see in this edition they have been following the Doctor quite a bit.

I packed quite a bit of Doctor 11's adventures into this one, including a representation of the new TARDIS roundels, the pandorica symbol and even an advert for Hedgewick's world :-)

This concludes the set, but I might just create another from the 50th anniversary if there is something quote worthy, and I'm guessing it will be quotes packed !

Don't forget the whole set of 12 cards is available for purchase in my online shop, there are only 50 sets available, so get yours while you can.

If anyone is wondering about that Silence portrait, I did actually create it entirely using countmarks before I decided to use it on the quote poster click here to see the full version of the portrait
Almost Human Countdown
It is a couple of weeks until Almost Human debuts in the US, so to remind you when here is a handy count down.



The graphics were designed by me but the genius behind the code to animate everything is Nikolai Svakhin - @Nikolai3d on twitter.

You can see this and much more fantastic Almost Human art on the Almost Human Task force website.