Super 8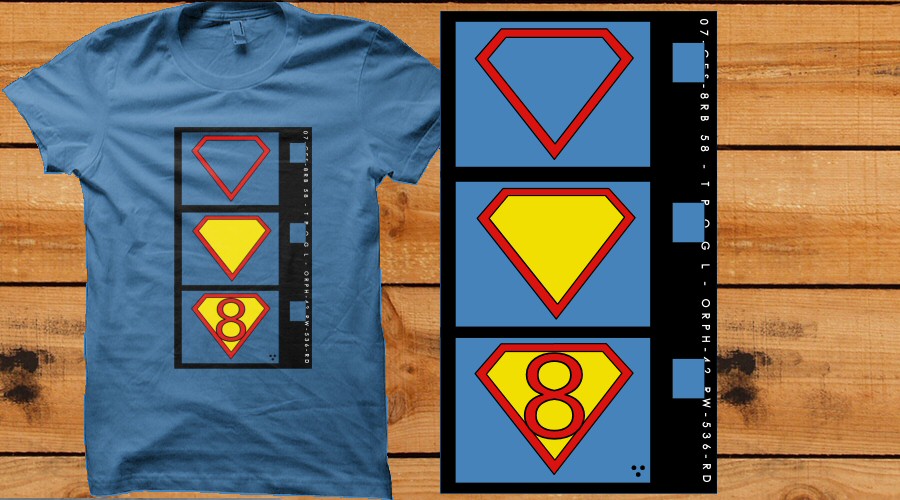 This design was something that seemed so obvious it seemed daft not to do it.

Originally I had the idea of just using the superman symbol with an 8 instead of the S, but then it occured that I should give it some more meaning by adding the Super 8 film cells.

If you have been following the Super 8 viral marketing and ARG like I have then you will notice several references to it in this piece. If you haven't been following it then you can see it all at the UnFiction forums.

This design can be voted for on Qwertee

On the day that this design was submitted to Qwertee I was made aware of a similar idea being available. I am not surprised by this as it seems like such an obvious idea to me, unfortunately I didn't have the advantage of getting my design worn by one of the cast at the MTV music awards !
<< Return to the zort.co.uk home page