SMASH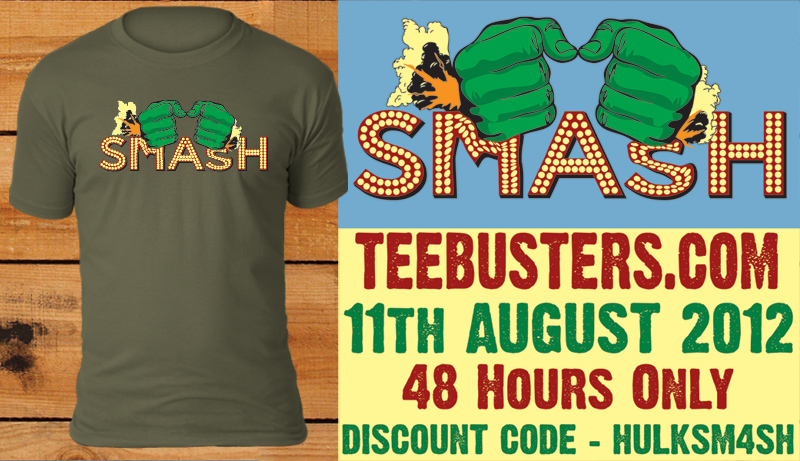 Get ready for this t-shirt SMASHup, yes if you are a fan of the TV show Smash and the HULK (and who isn't) then this t-shirt is for you.

As the picture says this will be available on the 11th of August 2012 (from Midday) for 48 hours only

Remember to use the discount code HULKSM4SH for a 1 euro discount.

This is a link to the original voting page on TeeBusters.com so you can see how the t-shirt looks there.
<< Return to the zort.co.uk home page