Walters Lab Rats on TeeBusters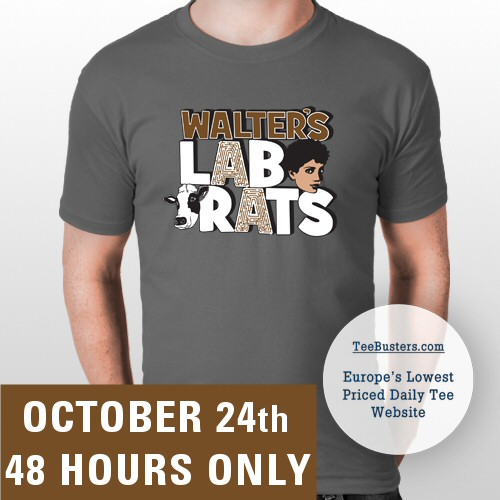 Calling all fans of Astrid, Gene and Fringe in general of course !

TeeBusters.com will be selling this t-shirt from midday on Wednesday the 24th of October for 48 hours.

You can use the code "LABR4TS" for a small discount at the checkout.

Please spread the word about this wherever you can.
<< Return to the zort.co.uk home page