Fringe Finale Poster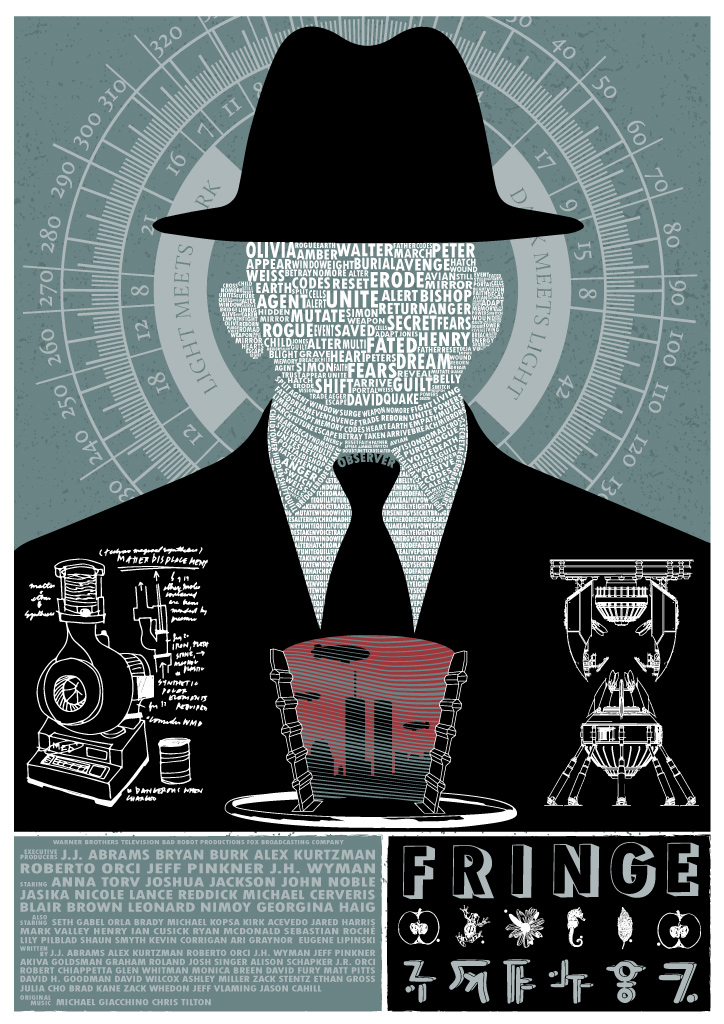 The final episode of Fringe is nearly upon us, very sad but true

To celebrate Fringe Gallery 1988 have been running the Fringe Benefits Project where posters are released based on episodes voted for.

However before that project was announced (you will just have to believe me on that !) I had decided to create my own poster and here is the result

A celebration of important elements in Fringe and one slightly frivolous one from Walter of course.

Click the image for a larger view.

The Observer typography has every Fringe glyph code word on it at least once and my intention is to update it slightly with the words from the final few episodes.

Now I have a question for you, would you like to purchase this poster in a large format ? Something like 18x24 inch or UK A2 size ?

There are really two options one is for me to add it to my existing Cafepress and Red Bubble stores or for me to investigate a higher quality option but in a limited run.

If you have the time I'd like you to let me know your thoughts via Twitter or any other method you think will get to me !

Thanks for reading this and above all I hope you enjoy my little tribute to the little show that could called Fringe.


---

If you are a regular follower of my work you will know that this isn't my first Fringe poster -


<< Return to the zort.co.uk home page