Futurama Poster - Ghostbenders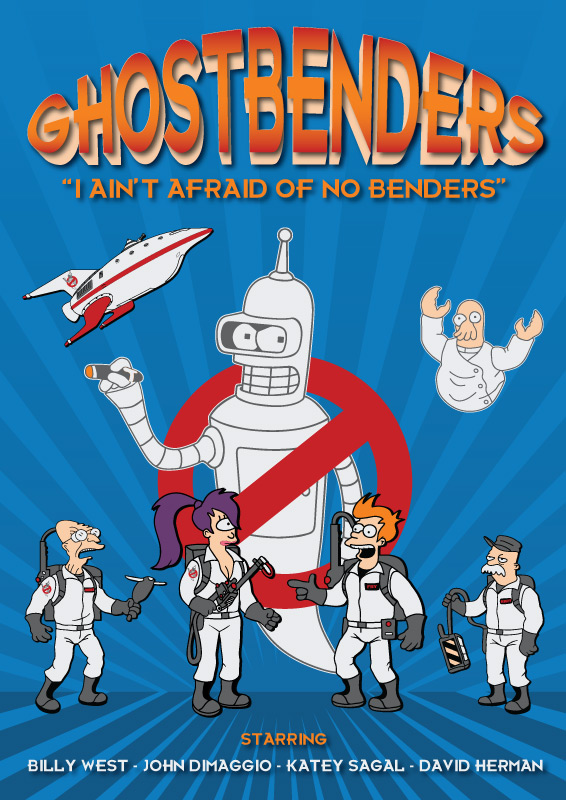 To celebrate the last episode of Futurama being broadcast (until the next time it is revived of course) I thought I'd create a poster to celebrate.

So my inspiration was the episode "Ghost in the Machines" and then the logical step was to mash Futurama up with Ghostbusters.

I was going to keep this as an exclusive poster to be launched and sold at Nerdfest in October, but as the final episode is in only a couple of days I had to show a preview now, but it will still be a Nerdfest exclusive, and if there are any left then I will sell it online.
<< Return to the zort.co.uk home page