Nerdfest Here I Come !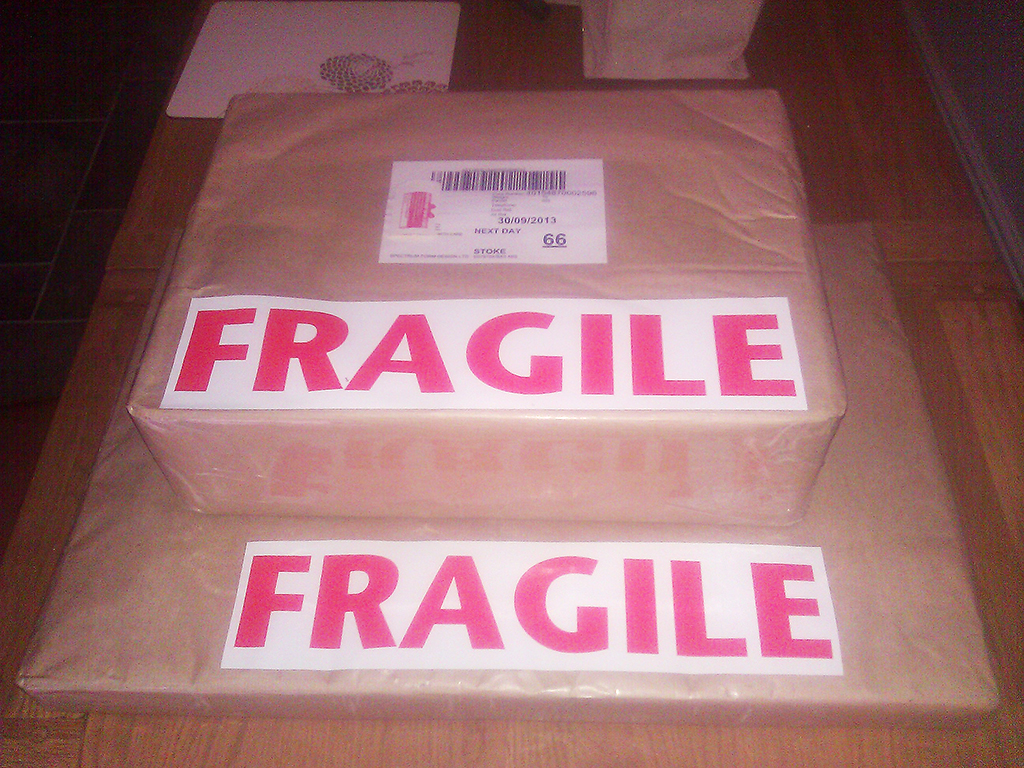 The last packages arrived today for Nerdfest Comic Con in Nottingham this Saturday.

Yes THIS SATURDAY ! I signed up for this back in April and have no idea where the time went. Oddly enough at the same time it feels like it has been an age in coming with all the things I wanted to create for this only coming together in the last few weeks.

So what did the parcels contain I here you ask, well the answer is two things and 14 things at the same time.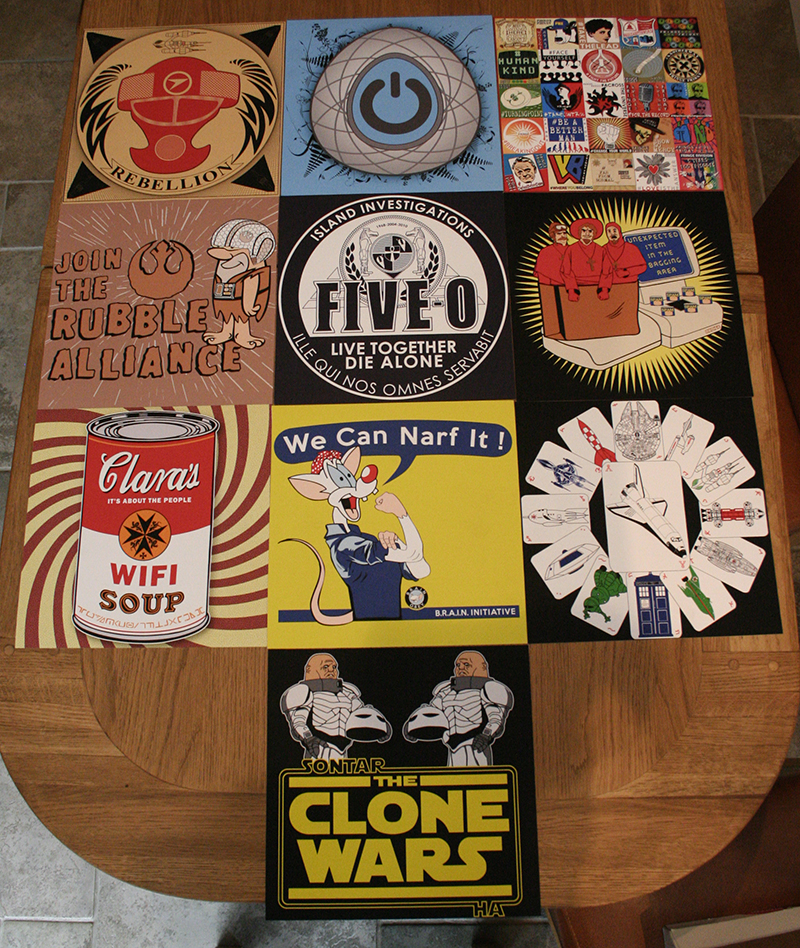 The Iconic Series

A limited edition high quality digital print run.

I'm not saying these are iconic images, but icons in the computing / social media sense.

I wanted to mirror some of the icons I have used on my own social media profiles in print.

Each one is a 25cm (10 inch) square digitally printed on heavy weight matte card stock.

As you can see there are 10 images in the first series and each design will be limited to 45 pieces available for sale.

In case you are not familiar with the subjects, from the top left -

Blakes 7 - Revolution - Fringe - Star Wars / Flintstones - Hawaii 50 / LOST - Monty Python - Doctor Who (Clara) / Campbells Soup - Pinky and The Brain / Rosie the Riveter - Spaceships (my tribute to the space Shuttle) - Doctor Who Sontarans / Clone Wars.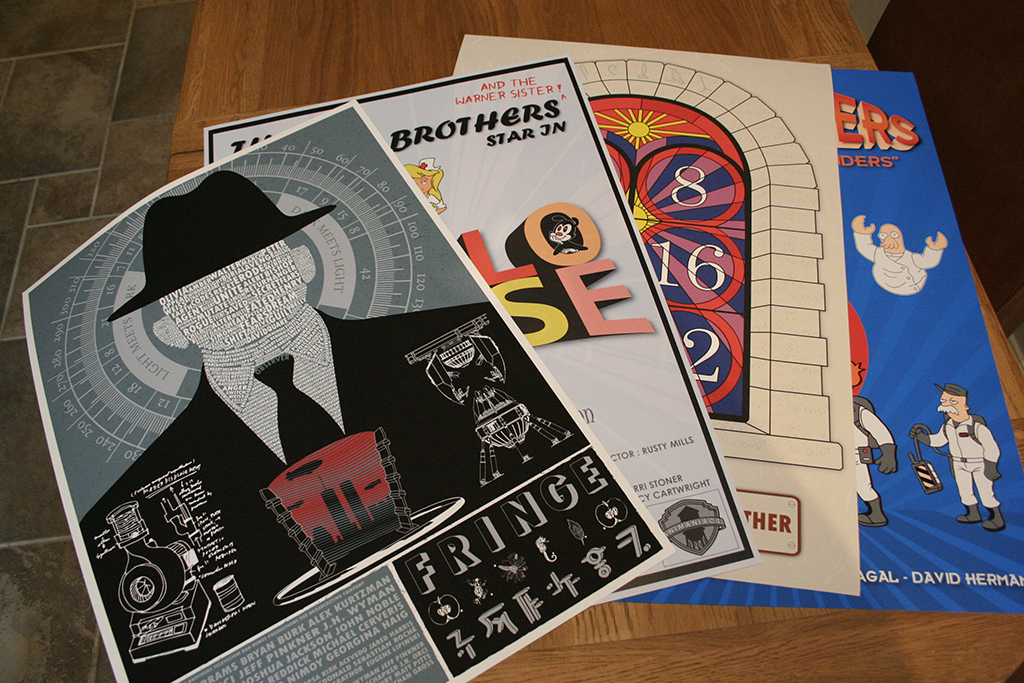 Posters

I have 4 UK A2 sized posters to take with me to Nerdfest.

The first is some copies of the Fringe celebration poster which will be sold cheaper at Nerdfest than anywhere else online.

Next is my Animaniacs Hello Nurse movie poster, available for the first time.

Then there is my LOST Stained Numbers poster, available to the public for the first time.

Finally the Futurama / Ghostbusters mashup poster that I announced a little while ago, again available for the first time at Nerdfest.

The Animaniacs, LOST and Futurama posters will all be limited editions of 100.

Animaniacs is printed on heavy weight satin and the others are all printed on the same heavy weight matte paper as the iconic series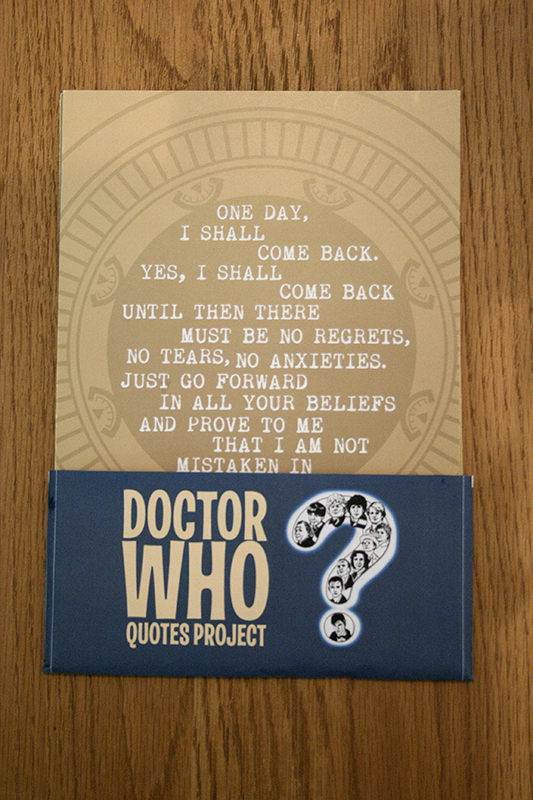 Doctor Who Quotes

Finally as I've already mentioned there will also be my Doctor Who quotes project cards available

12 UK A5 high quality printed cards containing quotes from Doctor Who, to celebrate 50 years, that I have been creating all throughout this year.

As you can see in the picture they have a custom wrapper and a few random sets will have a small bonus, but I won't tell you what that is as it will be a surprise for those that get one.

Of course as you would expect from me there will also be a liberal sprinkling of t-shirts for sale including your last chance to get one of the Sherlock IOU t-shirts that was for sale on TeeBusters a little while ago.

See you there !
<< Return to the zort.co.uk home page