Hitch Hikers Live !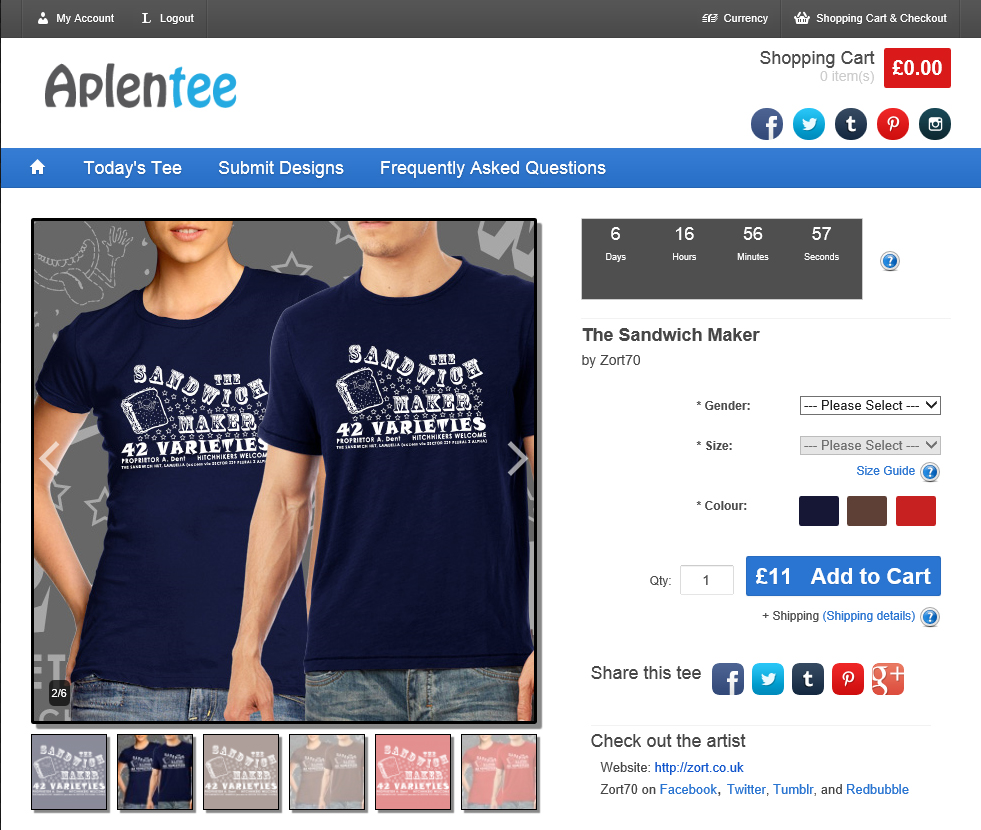 It's live !

The Sandwich Maker is live on Aplentee.com for 1 week only.

Don't forget to use discount code 14DB7 for money off this t-shirt and any future t-shirt at Aplentee.

If you do purchase the t-shirt let me know on twitter or on Facebook

Please use the social media icons below to share the details with all your Hitch Hikers friends.
<< Return to the zort.co.uk home page