NIGHT NIGHT S.H.I.E.L.D.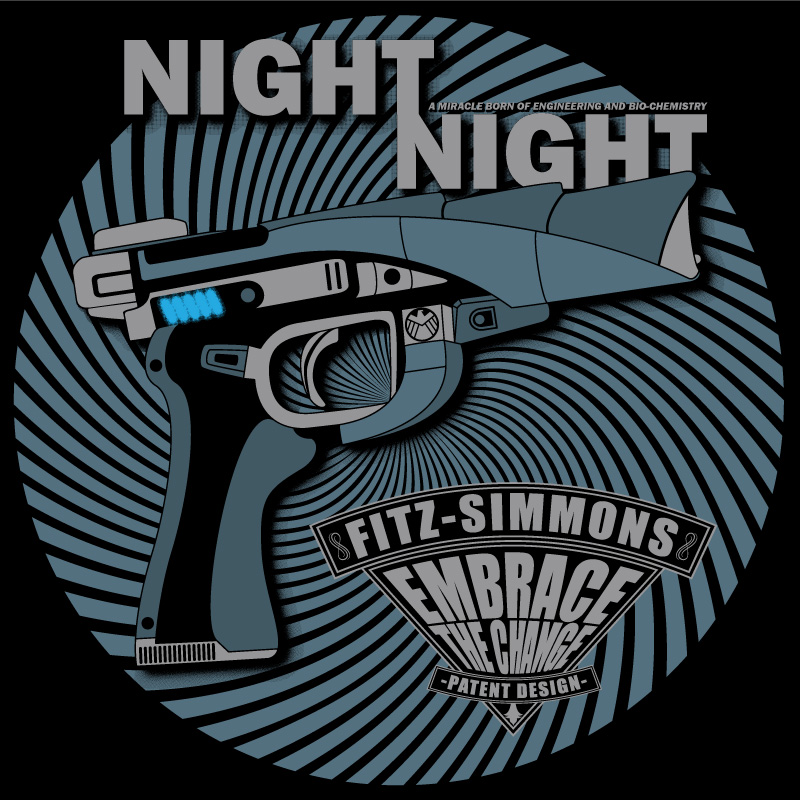 While watching the most recent episode of Agents Of S.H.I.E.L.D. I had an idea to create a t-shirt design based on the Night Night gun that Fitz and Simmons invented.

The initial idea was to create an advert for the gun with the Fitz-Simmons gun company.

The result was this, not exactly an advert, more of a statement.

I created the Fitz-Simmons logo based around the Embrace the Change quote that Fitz said a few episodes ago.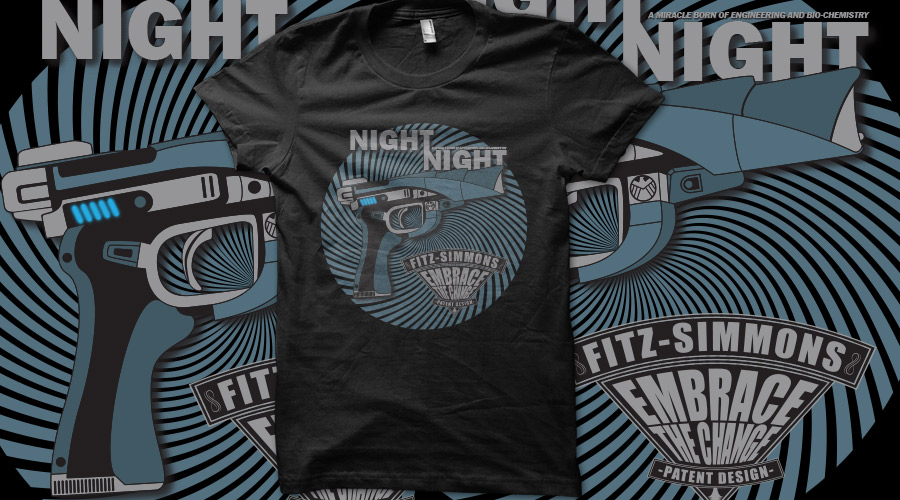 The design has been uploaded to Qwertee and has just been accepted, so if you have a moment and you like the design I'd really appreciate a vote.

As an added bonus for those reading and in case you missed these when I posted them on Twitter recently, here are another couple of AoS related designs.

The first is a recreation of the SHIELD Science Academy logo, and the second is my attempt at a logo for the Boiler Room club, incorporating some of the Avengers members logos.

If you want to use them yourselves as social media icons etc, then click on them for the larger versions.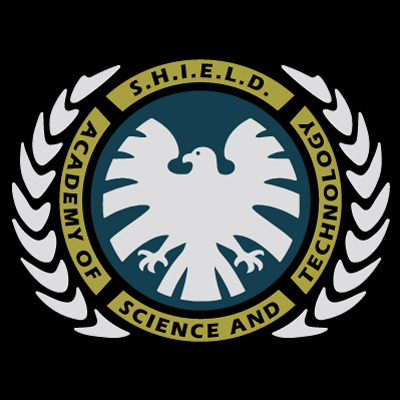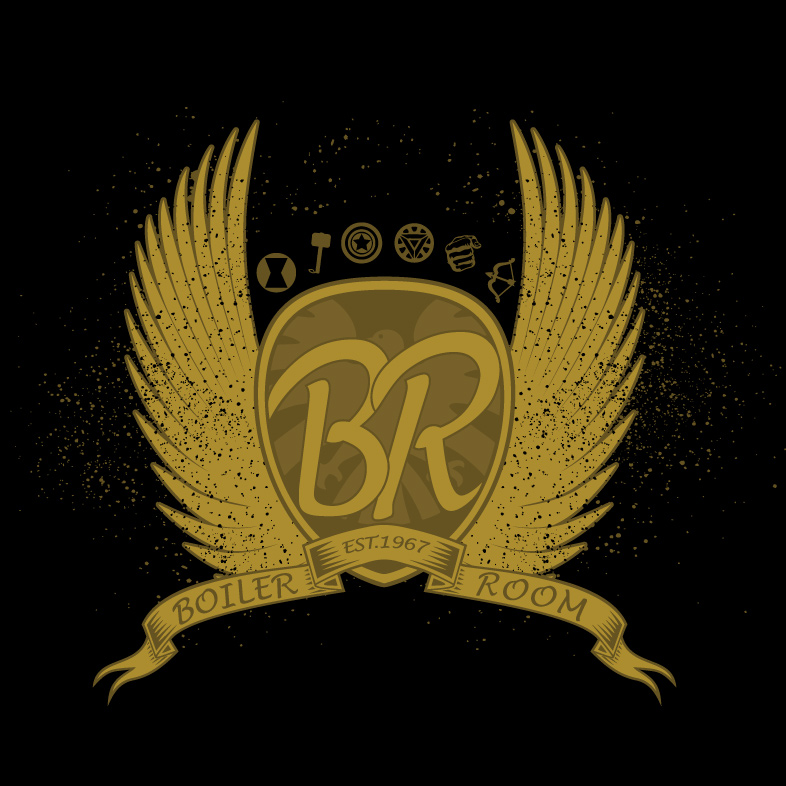 << Return to the zort.co.uk home page