Doctor Who Gallery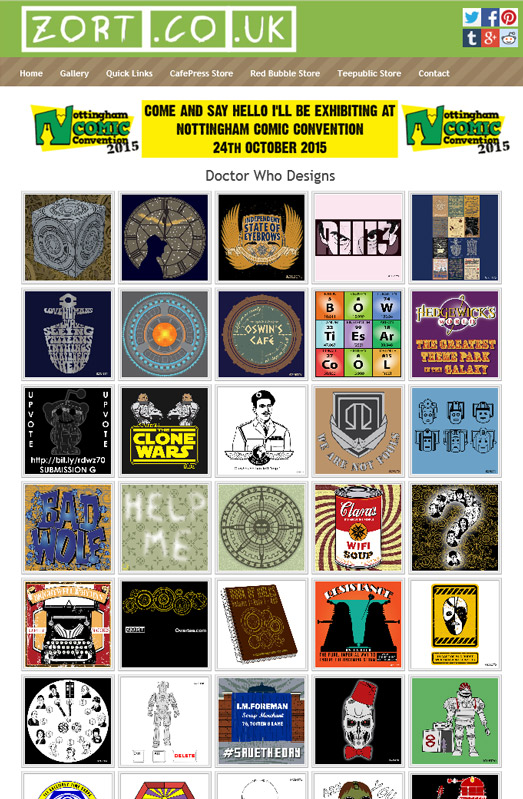 Hot on the heels of my all purpose designs gallery, I thought I'd create a Doctor Who specific version.

I think I have everything I have designed on there, but if you see something missing let me know. (don't tell me about the Swan with 2 Necks, that is still technically a spoiler so not included in the gallery yet)

Also it has a simple url so people can find it easily - http://zort.co.uk/doctorwho

Most items have a link to a sale page or an article on this website about the design. Although not everything is available and not everything has been documented here (yet).
<< Return to the zort.co.uk home page