Siege Of The TARDIS at Comic Con !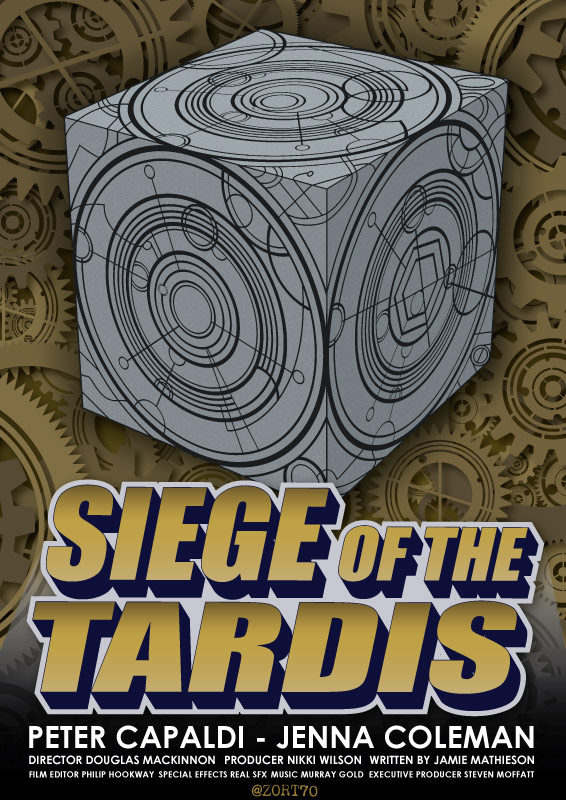 We all want to go to San Diego Comic Con right ?

At least the geeks that I know do, but what would it be like if you were featured at SDCC as an artist ? I am about to find out !

BBC America put out a call for people to submit fan art from the most recent series / season of Doctor Who, I decided to update my Siege of The TARDIS poster to make it a little more complete, with the names of the cast and crew involved and make the title stand out a little more.

What you see to the left is the end result, and this is what I submitted.

To my astonishment a few weeks later I received an email to say they had selected it for display at the BBC America booth at the SDCC event. I am still buzzing with the news that they wanted to feature it !

As this is a special occasion I am going to have a little competition, where if you are at SDCC you can win one of my "Round Things" scarves.

All you have to do is take a picture of the poster up at Comic Con, with yourself in as well if you want :-), and follow / send the picture to me on twitter @ZORT70 or like and tag Z70Designs on Facebook

I will draw a random person from all the entries the Friday after SDCC finishes and they will be the winner, I'll also have a couple of small prizes for other entrants. If you can't get to SDCC send me a picture of something you have bought from one of my online shops or from a limited edition t-shirt sale and I can send some other small prizes out.
<< Return to the zort.co.uk home page