Ultimate Salvage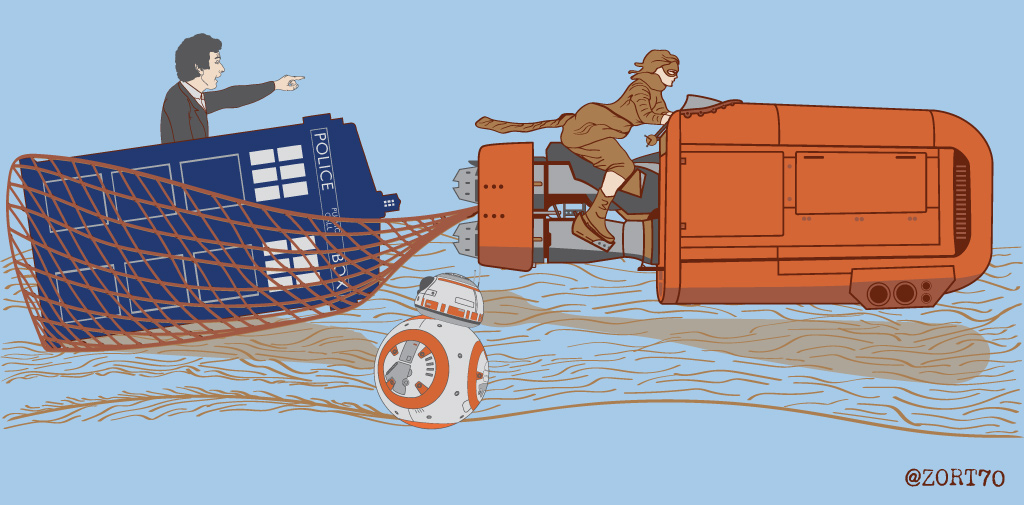 When you are on a planet far, far away and you come across a mysterious blue box it is time to salvage it.

Assisted by your round little droid, what could possibly go wrong.

This Doctor Who / Star Wars design was a little inspiration when I was watching The Force Awakens on a plane coming home from America, probably just drifting off to sleep and day dreaming, but this was the result !

I have put this up on Tee Public if you would like it on a t-shirt or small art print, it is available for $14 for the first few days, so go grab yourself a bargain.
<< Return to the zort.co.uk home page