Cancer Gets LOST - 2016 Auction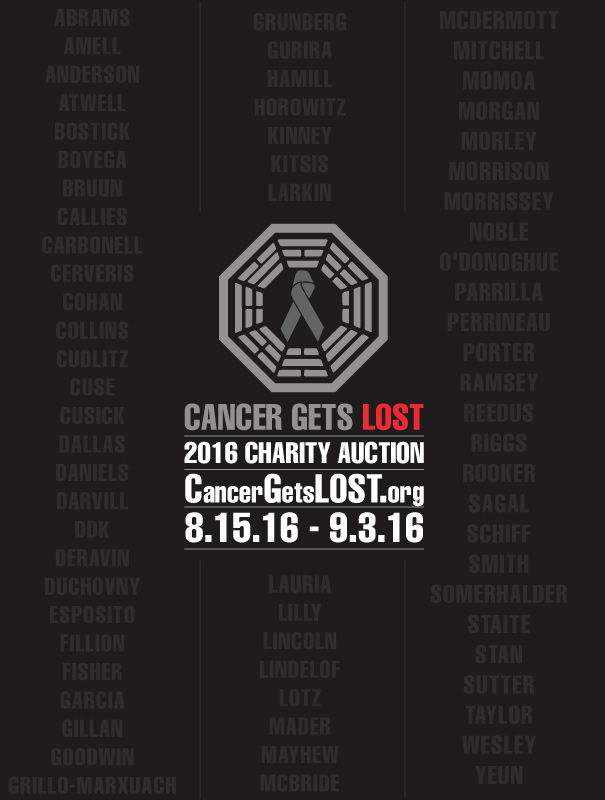 I recently updated the Cancer Gets LOST information flyer with all the details of the 2016 auction.

If you are not familiar with Cancer Gets LOST head on over to CancerGetsLOST.org and read all about the fantastic items on offer in this charity auction. Not just from LOST but from many TV shows and films across a broad spectrum of interests.

The auction begins on 8.15.16 and yes that is an American way of putting the date, but it makes perfect sense to us LOST fans.
<< Return to the zort.co.uk home page