Star Wars Celebration Photogrpahs
Star Wars Celebration Europe at the Excel in London was a really great event. Huge amounts to see and do, something for every Star Wars fan.

I took quite a large amount of photographs at the event and at the Cantina gig the night before which was very special in it's own right.

In case you are wondering yes that is Carrie Fisher (and her dog) with Warwick Davies taking a selfie on the main stage !

Click the photograph or here to see all of the photographs on my Flickr site.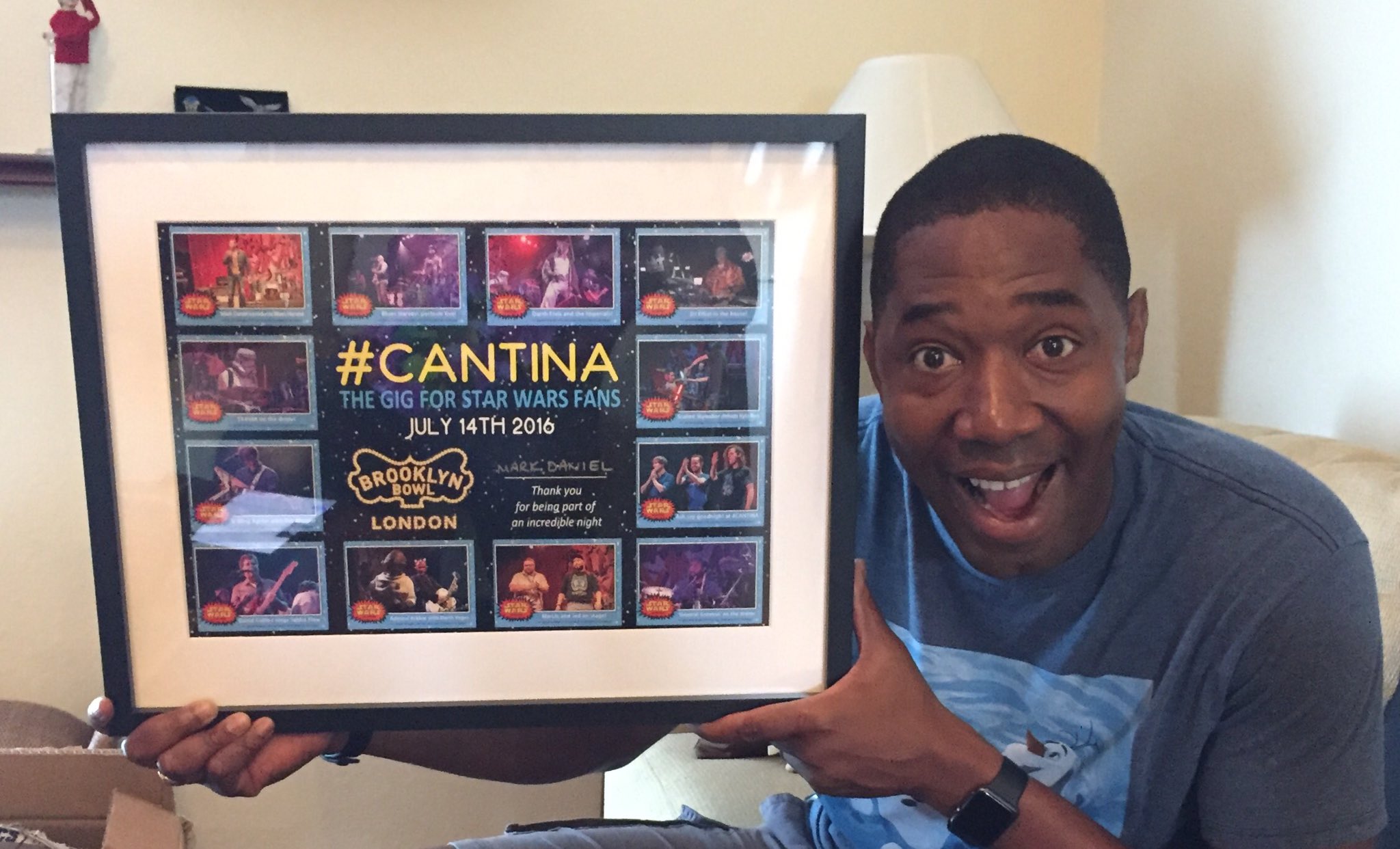 Talking of the photographs and Cantina, one of the organisers of the gig created a set of trading cards with the photographs and sent a framed set to Mark Daniel who compared the gig.

Have a look at Mark's twitter post where he posted this picture of him holding the framed set.
<< Return to the zort.co.uk home page