Nardole Is My Co-Pilot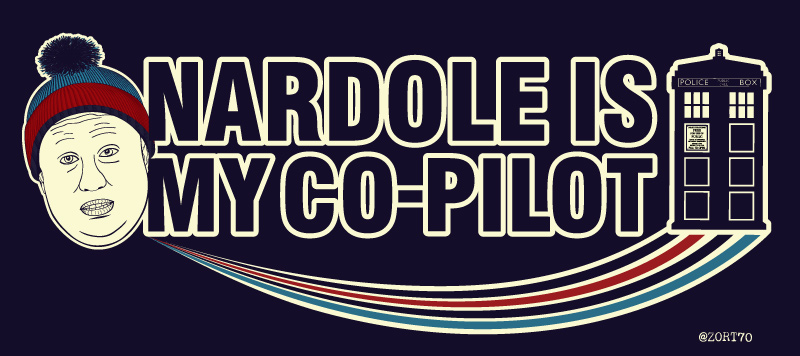 After watching the trailer for the next series of Doctor Who I had this t-shirt idea.

It seems that Nardole is around for a little while and as he is well versed in TARDIS operation this seemed appropriate.

I have uploaded it to Redbubble if you like it.
<< Return to the zort.co.uk home page