Revolution Season 3 ?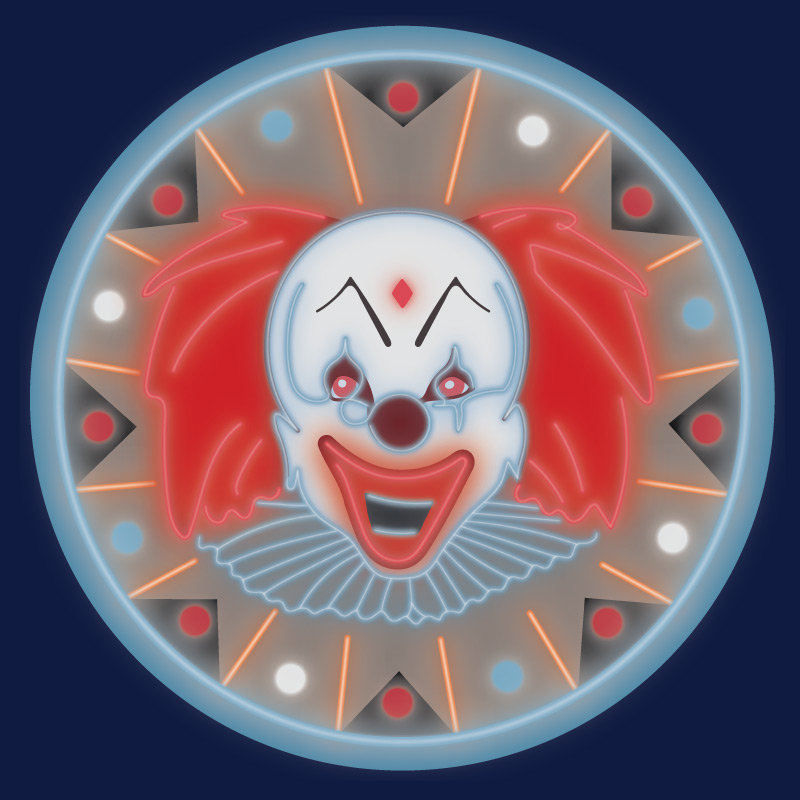 We were left with a mystery, what would happen in the town with electricity and the creepy clown face ?

Unfortunately we may never know as Revolution has been cancelled !

While I was waiting for news about season 3 I created my version of the clown face.
---
The Patriot Orange Co,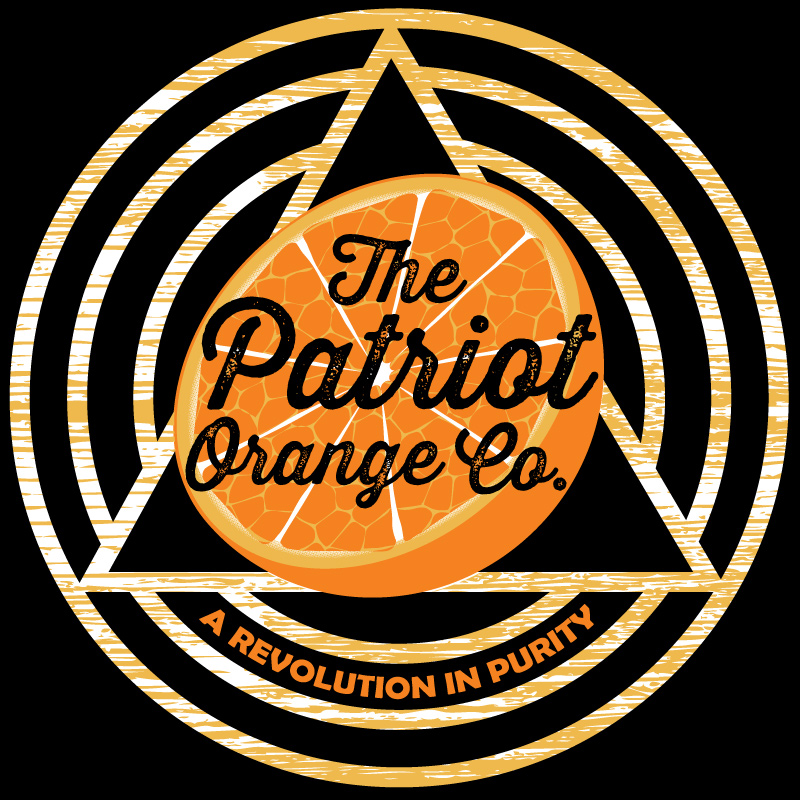 A quick icon for Revolution

Just in case you haven't seen the episodes yet I won't spoil anything, but this will make sense once you have seen them.

I though the tag line was quite appropriate, in a creepy sort of way.
---
A Clothing Revolution
As Cafpress announced a new NBC Revolution licence I thought it was way past time to upload some of my Revolution designs, including an all new Shut Up and Stay Here neon sign design.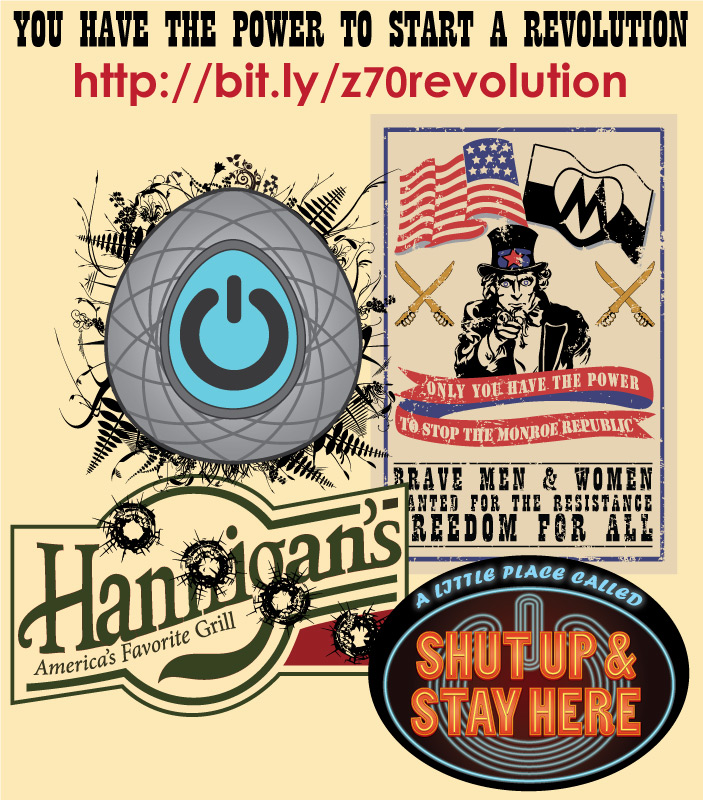 So if you want to join the Resistance against the Monroe Republic, dine out at Hannigan's or just show off your power pendant then go to my Revolution Cafepress store to see what you can get.
---
Aaron Pittman, Reluctant Wizard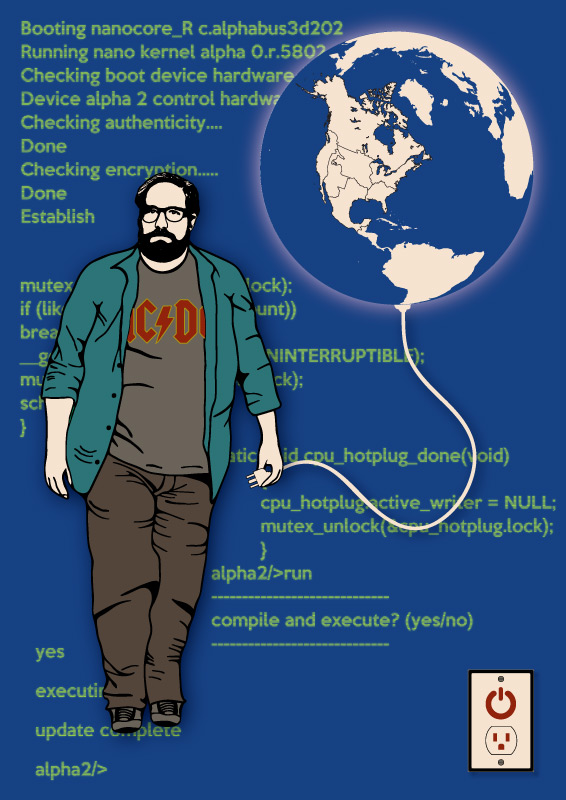 In Revolution Aaron Pittman is the Wizard of Google, but it turns out he might be more than that.

Does he hold the key to turning the power back on or is he not the Messiah just a very naughty boy ?

This idea popped into my head after watching the latest episode of the show and I hope you like the concept I came up with.
---
Revolution - Hannigans, Americas Favorite Grill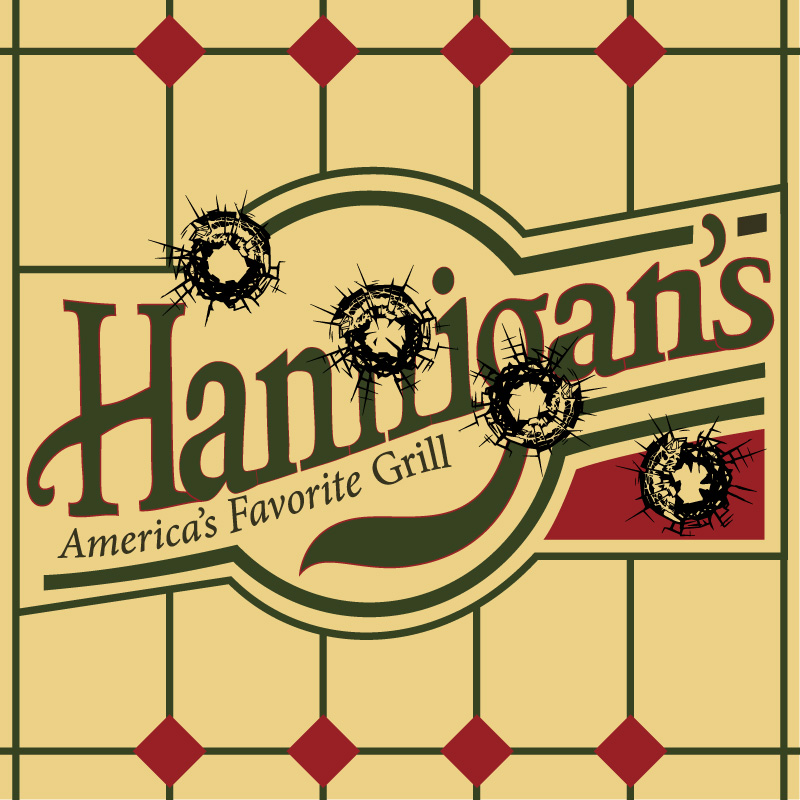 After watching the mid season break of Revolution I decided to create a version of the Hannigans restaurant logo.

The restaurant was seen earlier in the season as the rebels were shot at (hence the bullet holes) and then featured again on a matchbox that Aaron tried to use.

This is an icon sized version I was using as my Twitter profile for a while.
---
Monroe Republic Rebellion
Are you a fan of Revolution yet ? Well don't worry you soon will be once you get to see it.

This t-shirt design was inspired by an American Civil War propoganda poster I saw in a book a while ago and seemed to fit quite nicely with the setting of the TV show.

This t-shirt design is now on Qwertee for voting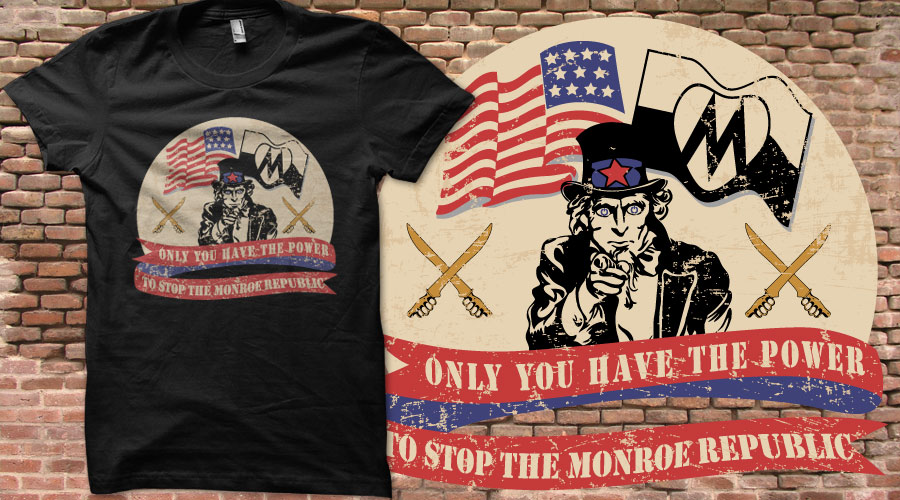 I actually came up with this poster design first but then decided to adapt it for a t-shirt.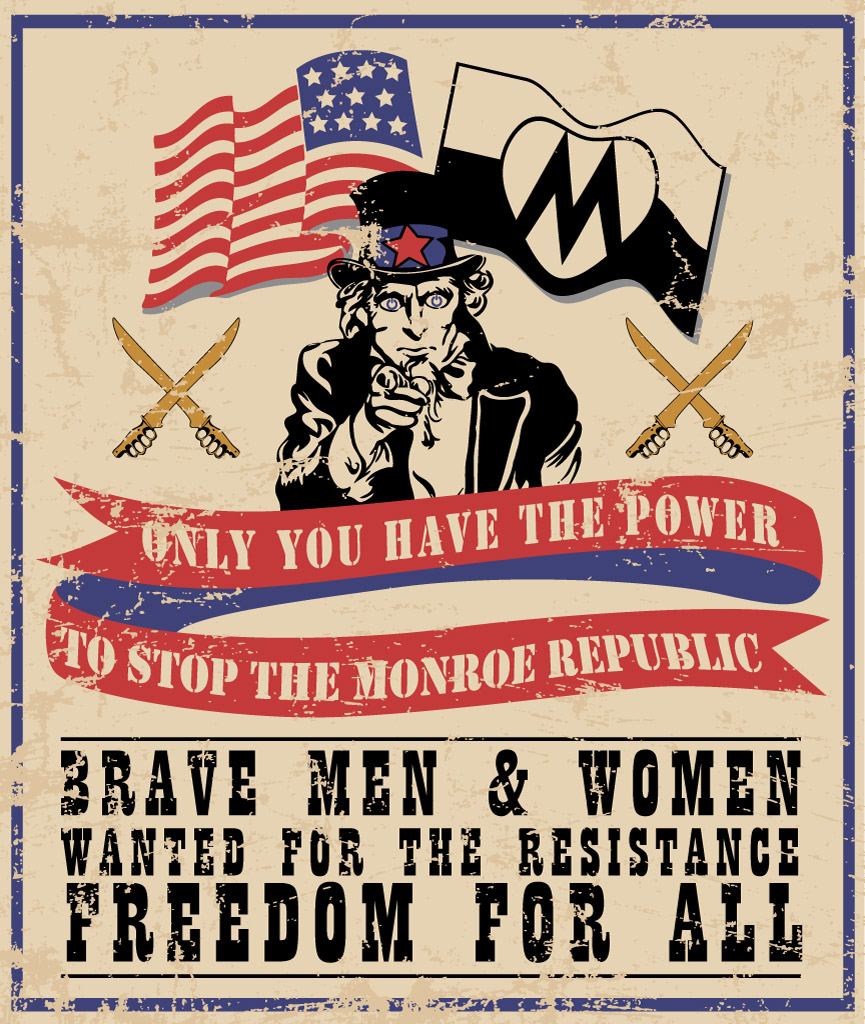 As you can hopefully see I have incorporated the Monroe republic flag, the power symbol, and a sketch of the swords used on screen. Also the US flag is taken from the tattoo that Nora Clayton has with the 11 stars on it, I'm not sure what the 11 represent yet, but hopefully we will find out.
---
Revolution - Monroe Republic Icons
If you are a fan of the new JJ Abrams produced show, Revolution, then perhaps this symbol will be familiar

Here are a few recreations of the Monroe Republic emblem, feel free to download any of them and keep for personal use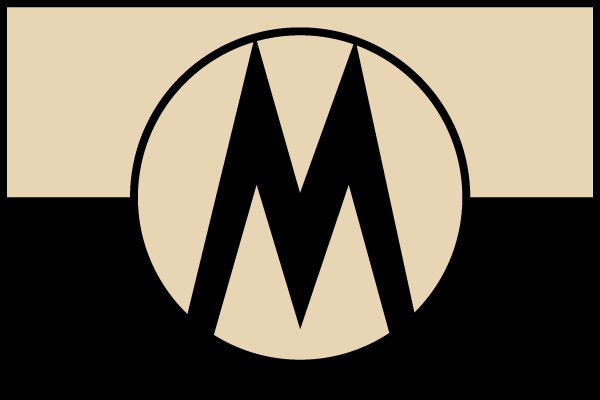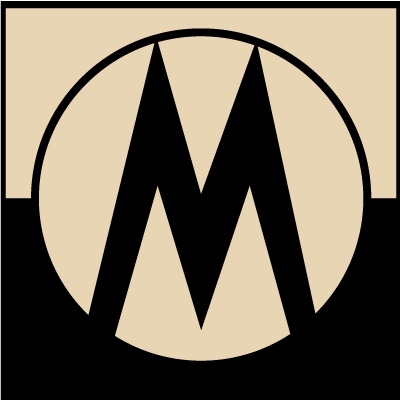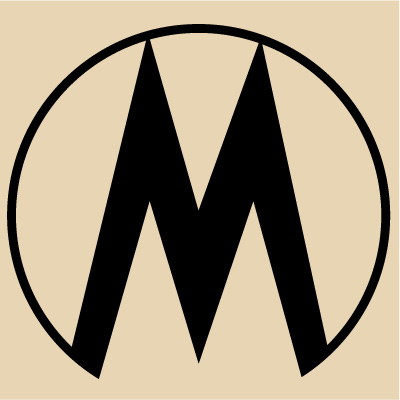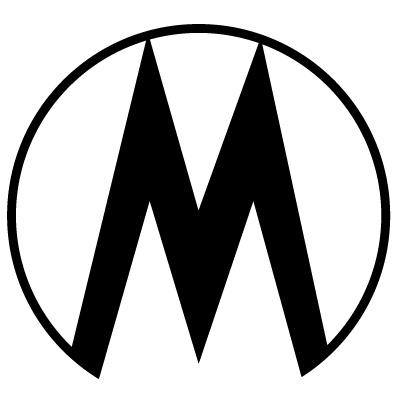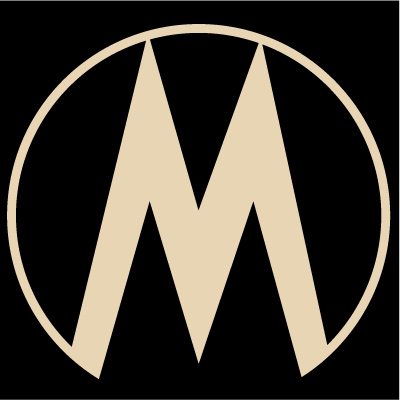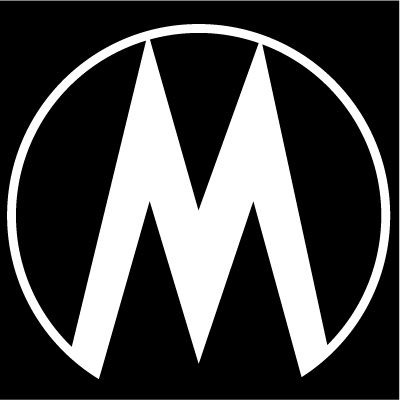 ---
Revolution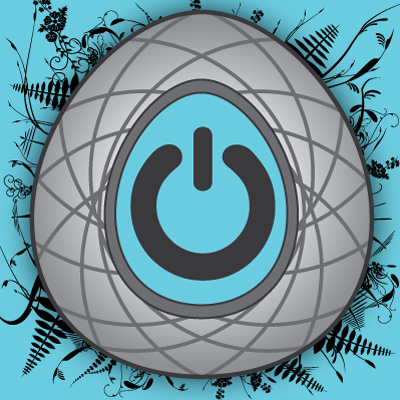 With the debut of another JJ Abrams led tv show in the US on the horizon, I thought it was time to mark the occasion.

Just a little icon that people can use to show support for the show.

If you do use it let me know on Twitter - @Zort70