Infiltrator Droid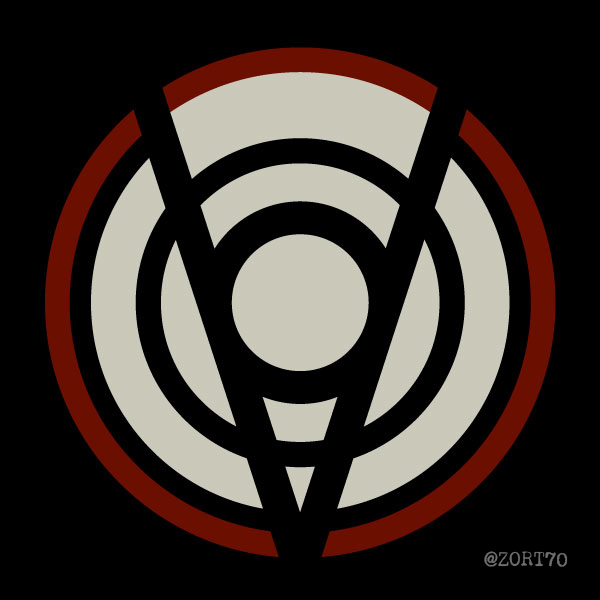 Anyone who is a fan of Star Wars Rebels will recognise this logo, it is the one C1-1OP - Chopper has on it's alternative droid dome when spying on the empire.

This is just my simple version of it, created after watching a recent season 3 episode.

I've also just heard that Rebels will be getting a season 4, which is excellent news and will hopefully tie in even more than it already has to Rogue One and Episode Four.
The Ghost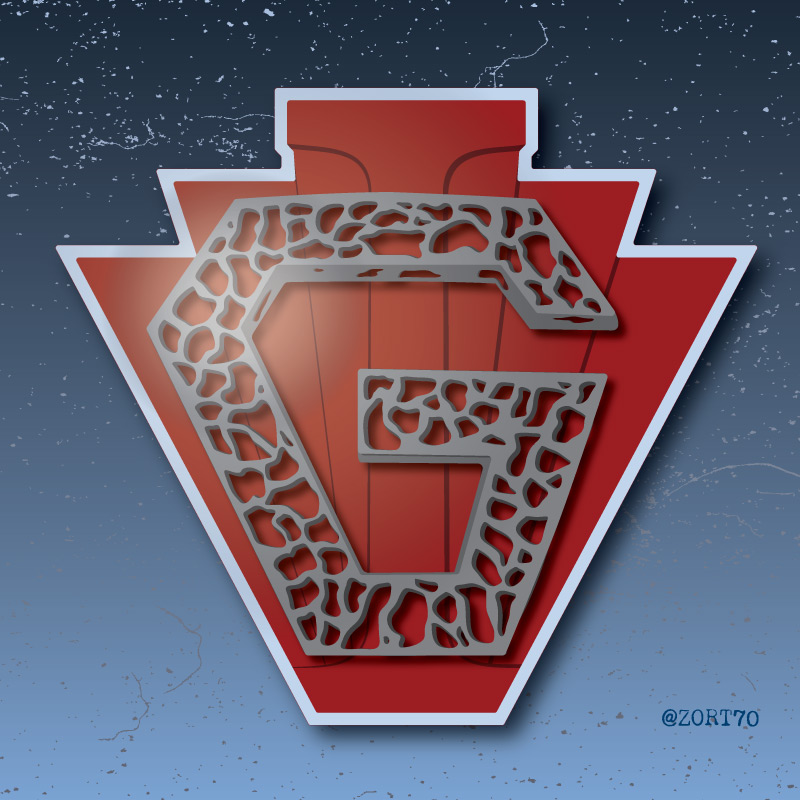 After watching the Doctor Who Christmas special I was taken back to a time of old school super hero movies, before all the massive computer generated set pieces.

I loved that they managed to find a way to bring superhero action to DW and I thought what I needed was a Ghost t-shirt like the Super ones of old, and this is the result.

I think I managed to draw a decent 2d representation of the 3d logo on the suit.

It is available on Redbubble at the moment, let me know what you think, all my contact details can be found here
Bendeery Ale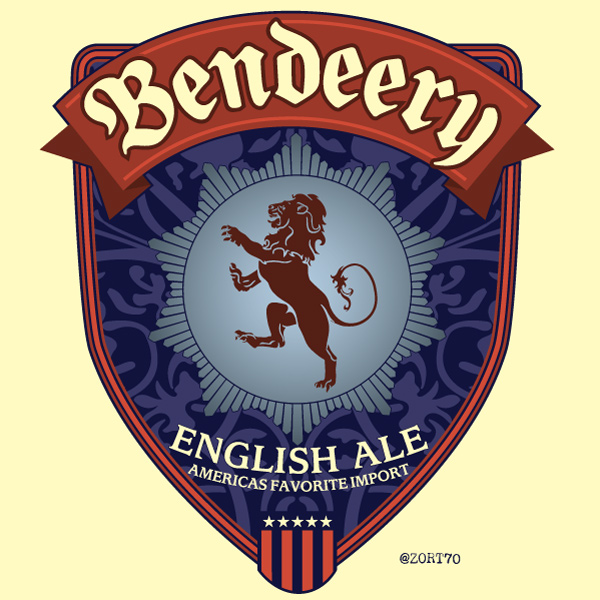 In one of those moments that makes perfect sense when you explain it, a bottle of "Bendeery English Ale" popped up on the TV show Agents of S.H.I.E.L.D.

After some investigation by the Marvel podcasting dynamic duo Matt and Pete of @PhantasticGeek, they discovered that the beer was named after Benjamin Deery a friend of the actor Nick Blood who played Hunter on the show.

I decided a while ago that I wanted to create a t-shirt design to celebrate Beer, the tv show and Ben of course !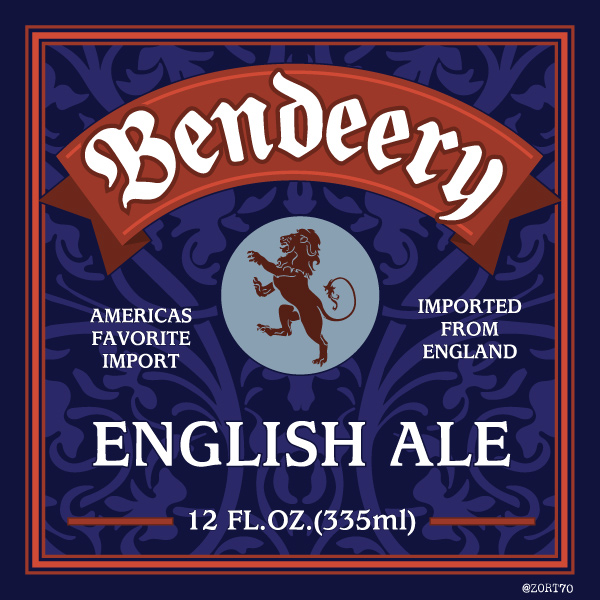 I recreated my version of the label as seen on screen (below) then set about creating a design that was a little more t-shirt friendly which is what you see above.

If you like it and want the t-shirt version it is up on Redbubble at the moment.

There is a short article about the fictional brand on Wikipedia
Star Wars The Clone Wars - We Are Not Alone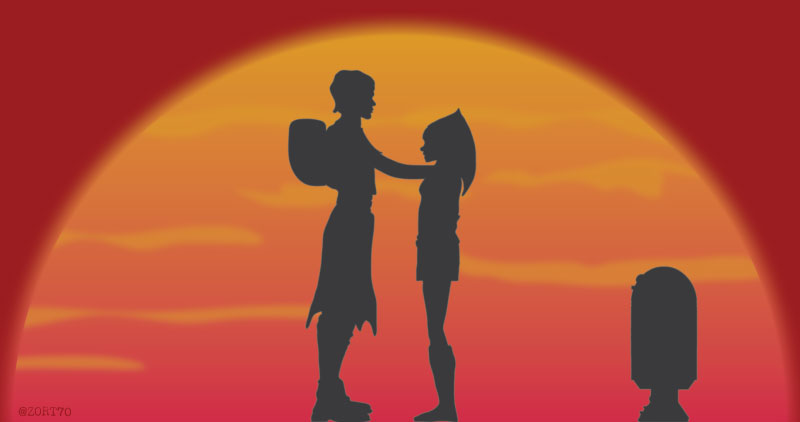 I watched the first, Dave Filoni helmed, animated Clone Wars movie again a few days ago and couldn't resist creating this.

In the desert on Tatooine walking to Jabba The Hut's Palace, Ahsoka and Anakin have a very touching moment in front of one of the setting suns.

Of course it means I'll also have to pick a moment from Star Wars Rebels to draw where they meet again in very different circumstances (Spoilers)
Dark Matter Season 2 Designs
I haven't done much design work recently but the other day I wanted a warm up so recreated a few of the new designs seen in Season 2 of Dark Matter.

I have also included two other designs that went onto social media based on the season 2 teaser trailers.

Click on each one for a larger version.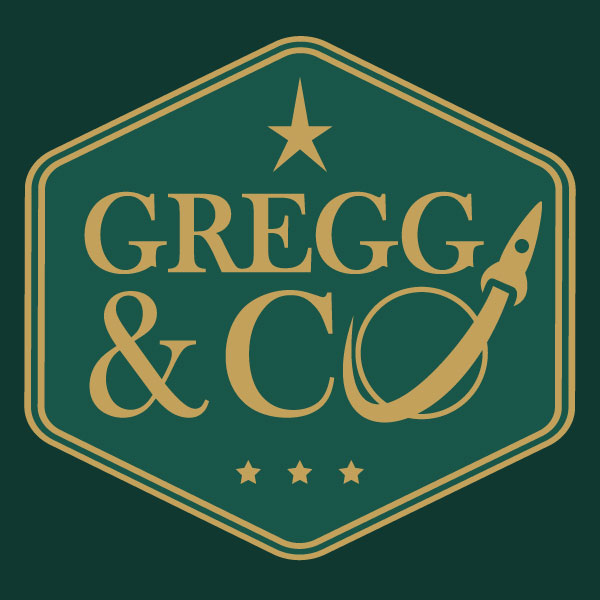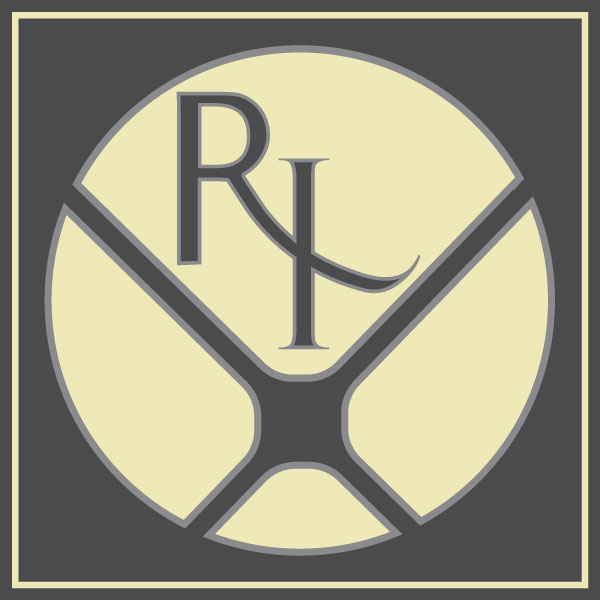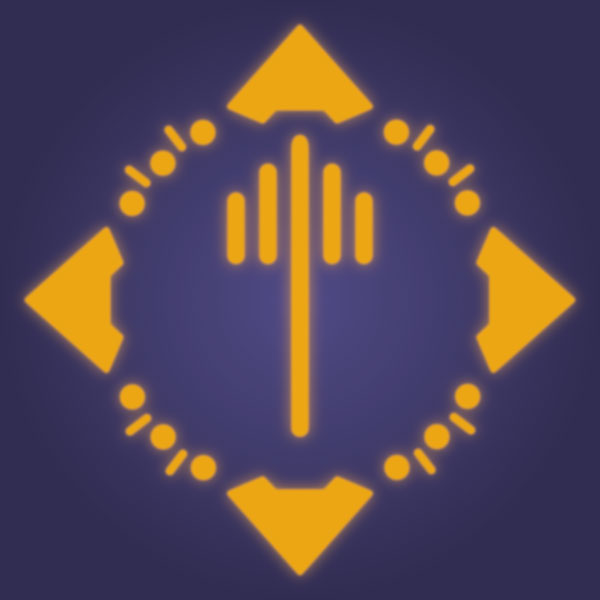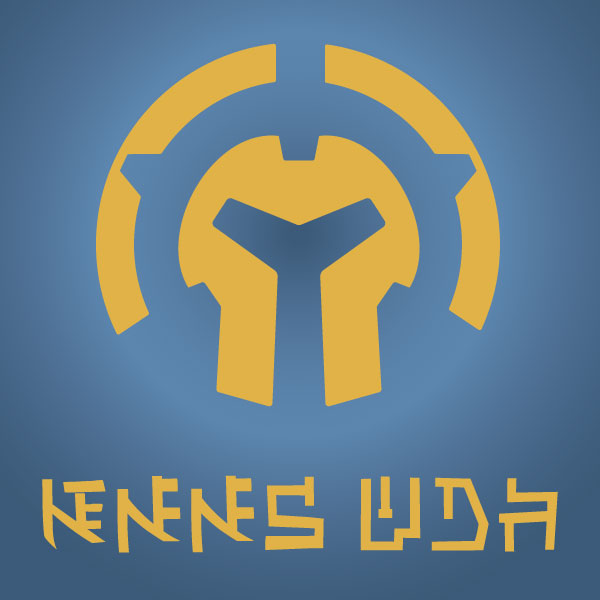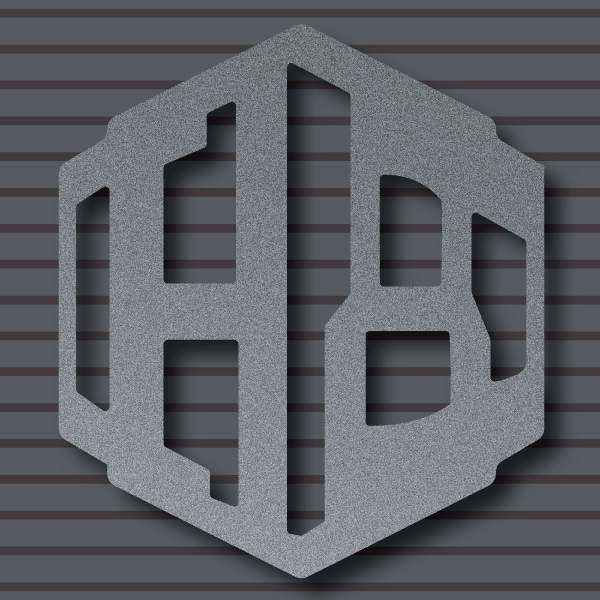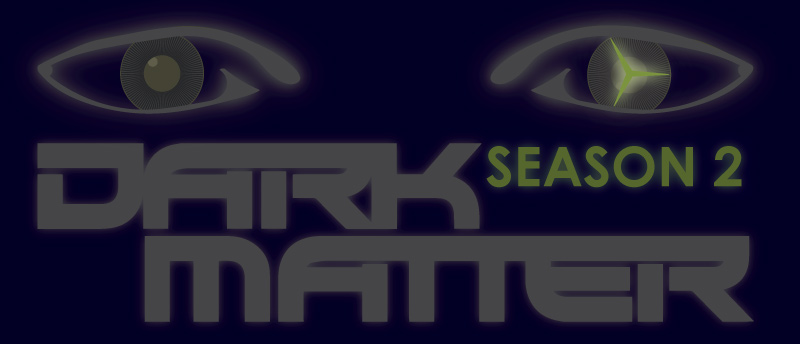 12 Monkeys Temporal Storm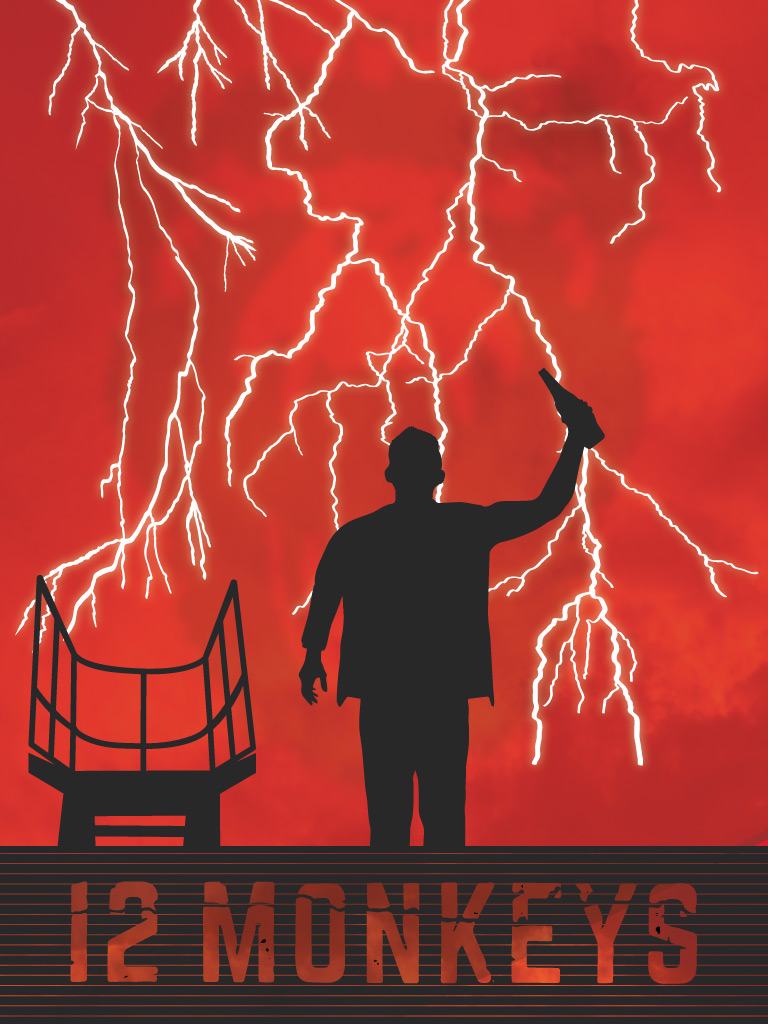 While watching a recent episode of Season 2 of 12 Monkeys I was struck by the final scene where Deacon (Todd Stashwick) is on the roof of the time travel facility drinking during a time storm that is threatening to end the world as we know it.
Phantastic Geek Star Trek Essentials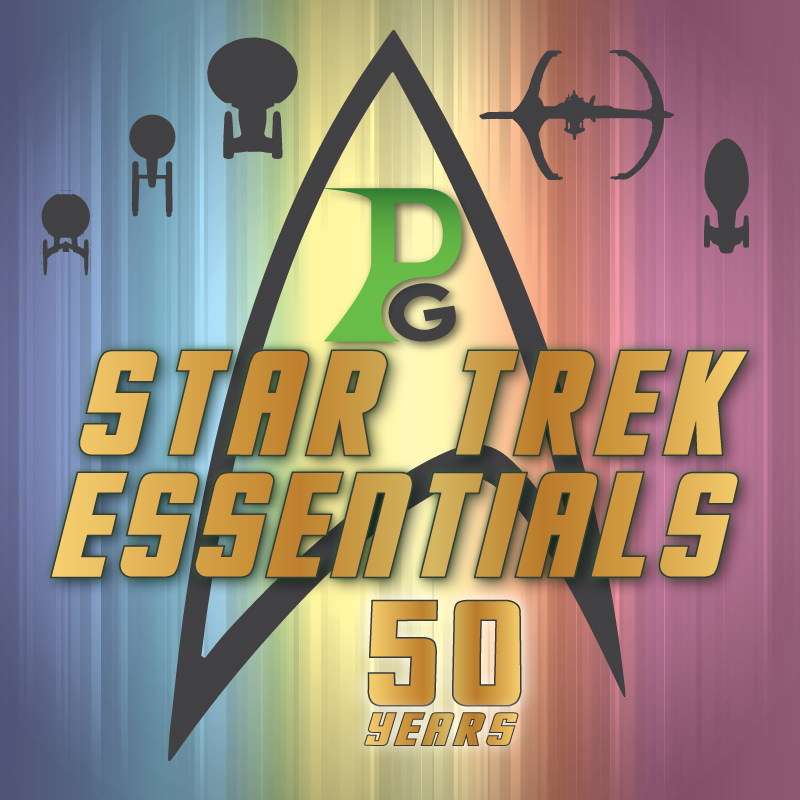 The dynamic podcasting Duo of Matt and Pete have decided for their summer podcast offering to talk about some of the essential Star Trek episodes.

Very fitting for the 50th anniversary of the beginning of the TV show.

It has been a part of my life in one form or another for as long as I can remember, there is a new film out this month and even a new TV series has been announced.

So it is a busy time in the Star Trek Universe.

This logo was created for the Essentials podcast and features the Starfleet logo, the various ships (and DS9) featured in the TV offerings. The background spectrum is a homage to the Motion Picture poster and more recently the new Into Darkness film marketing included a similar homage.

Visit the Phantastic Geek website to find out more about, and to link to, each of the podcasts as they are released.
12 Monkeys Designs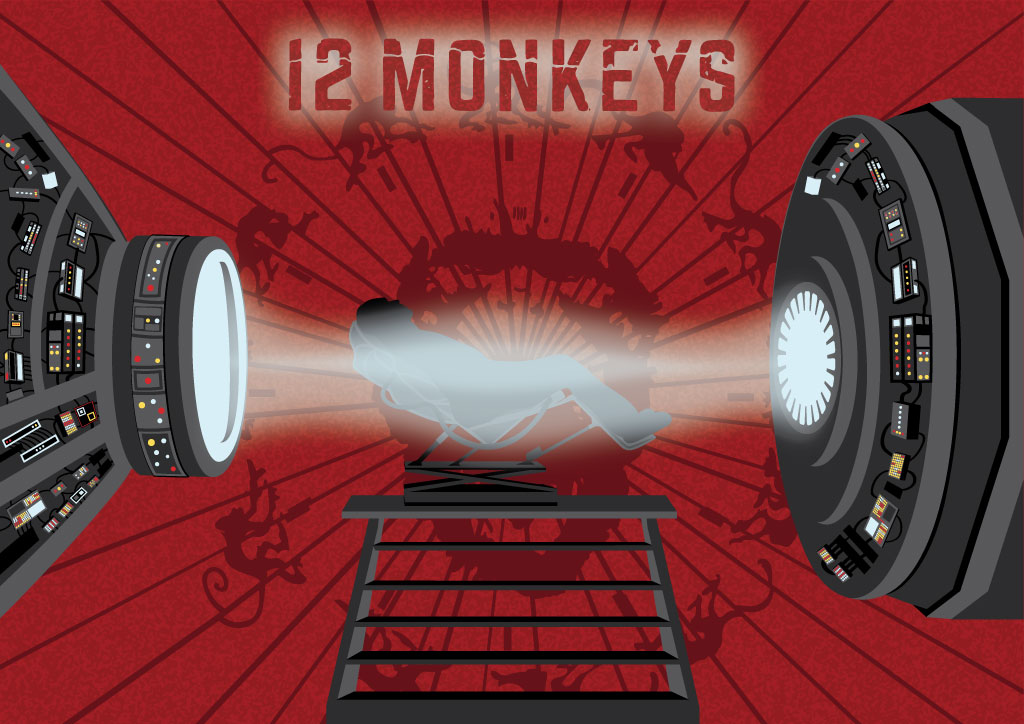 One of my favourite shows at the moment is the TV version of 12 Monkeys.

Far removed from the Terry Gilliam film version, but it does contain some nice easter eggs and references to the film.

One of the main sets / locations of the TV show is the splinter room where al the time travel magic takes place, and it is such an iconic part of the TV show that I wanted to try and capture it's essence on a poster.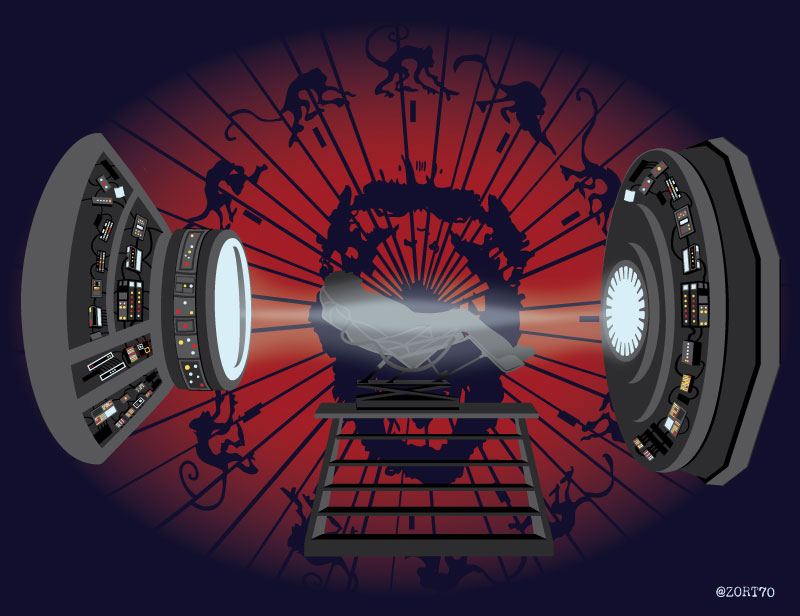 Hopefully you like my view of the Splinter machine.

I also created a t-shirt version that has been uploaded to Redbubble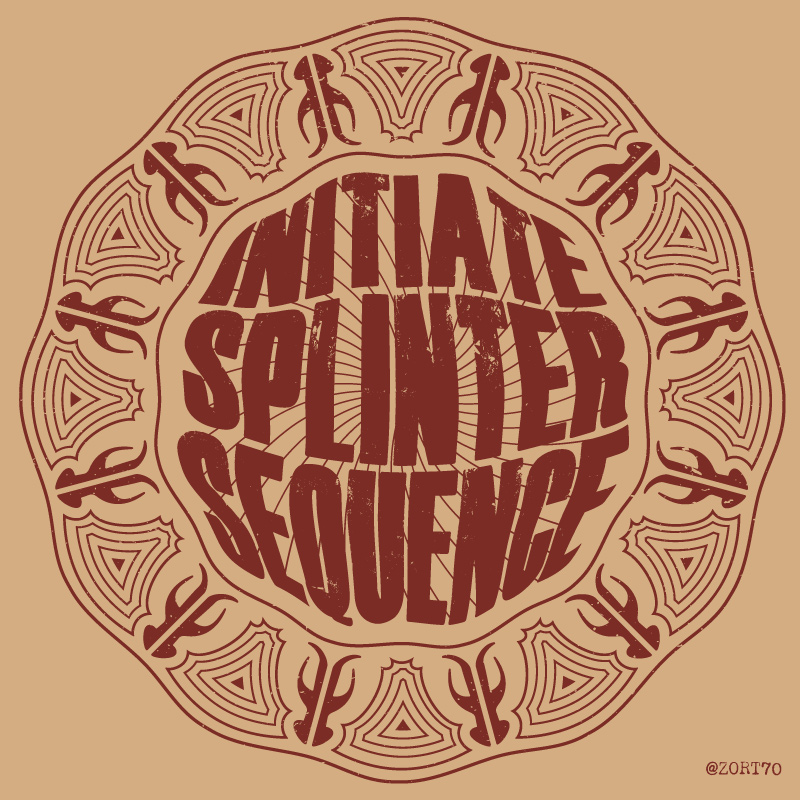 After the splinter machine, I thought I had to create something around the "Initiate Splinter Sequence" sound bite that Jones says before each time jump.

I went for a pretty simple text based design surrounded by the mysterious symbol that we have now found out means "Titan" in the style of the ancient plate containing the USB drive.

This is also available in various forms on Redbubble
Ultimate Salvage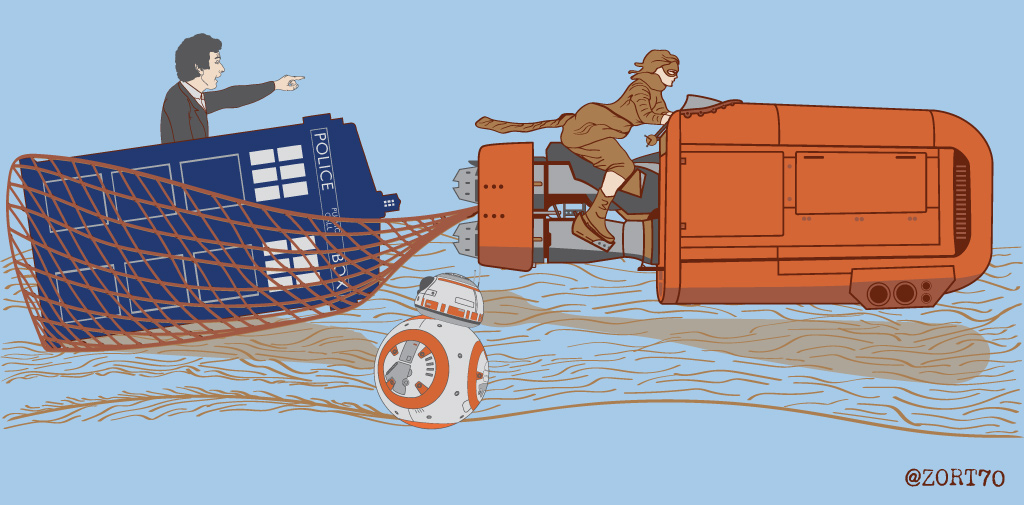 When you are on a planet far, far away and you come across a mysterious blue box it is time to salvage it.

Assisted by your round little droid, what could possibly go wrong.

This Doctor Who / Star Wars design was a little inspiration when I was watching The Force Awakens on a plane coming home from America, probably just drifting off to sleep and day dreaming, but this was the result !

I have put this up on Tee Public if you would like it on a t-shirt or small art print, it is available for $14 for the first few days, so go grab yourself a bargain.
Doctor Who - The Long Way Round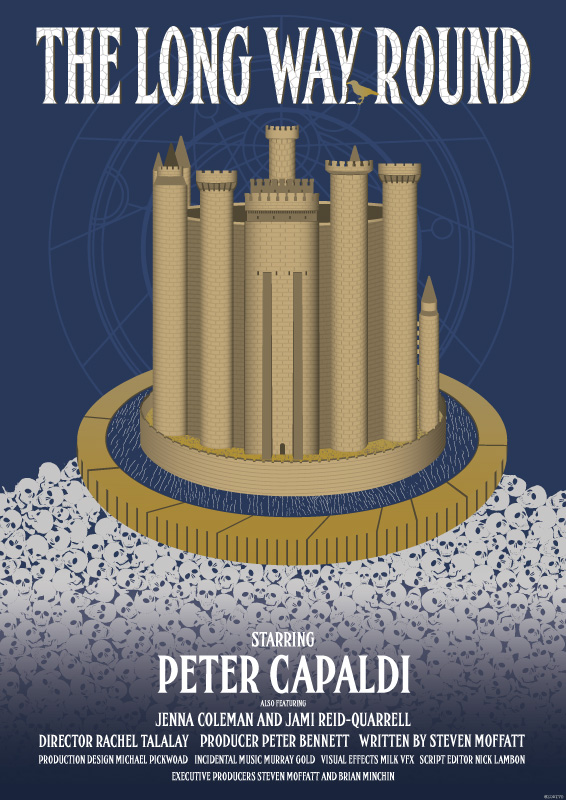 Say what you want about Peter Capaldi's incarnation of The Doctor, this episode of the new series was a tour de force of acting, writing and production.

It had me thinking and contemplating long after the episode was broadcast and that is a hard thing to do in today's instant gratification style of TV.

So I knew I had to create something based on the episode and this alternative episode title poster is what I came up with.

Even if you had seen this before the episode I don't think it gives away any mysteries fully and gives a few clues to the contents.

I wanted to feature so many things, and dropped quite a few along the way ! The castle had to be featured in what I think it would look like when fully rotated into it's starting position.

I haven't got any plans to make this avilable to purchase yet, but I may do in the near future so keep an eye out on twitter.

Below are a couple of closeups of some of the detail as you can't see all of it in the small preview, click on each one for a larger version.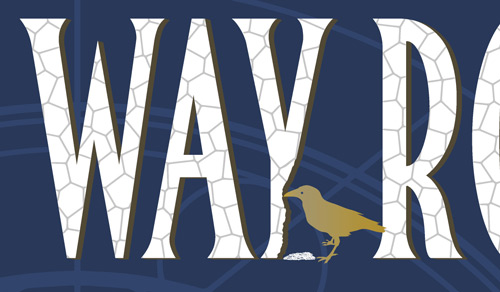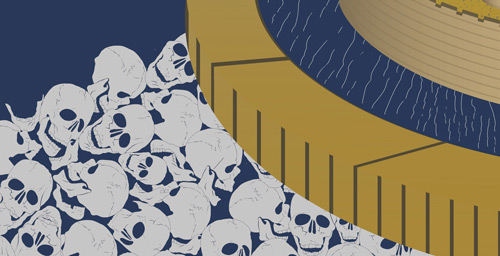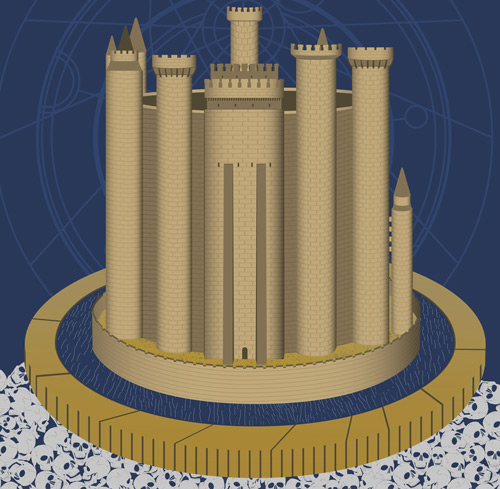 Whos Negan ?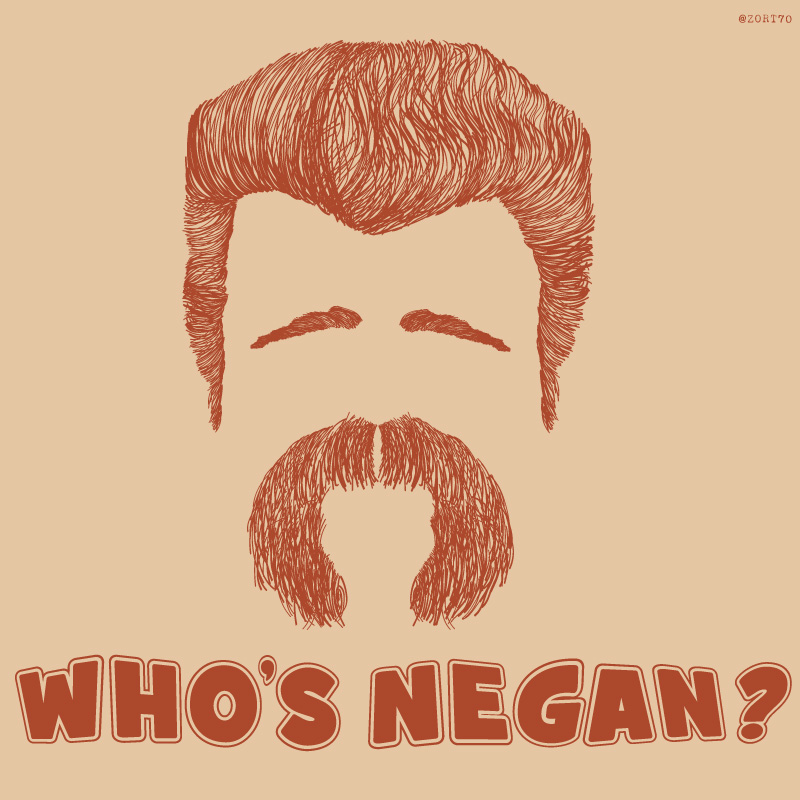 I was listening to a Walking Dead podcast the other day when the sound clip of "Who's Negan" was played in isolation and I immediately knew I wanted to create a quote t-shirt design

I saw Michael Cudlitz, star of LOST and that little known zombie TV show The Walking Dead, in London last weekend at Walker Stalker Con (some photographs here)

So I had some great reference shots, I created the face consisting only of hair, and I think it is instantly recognisable if you watch the tv series.

I added the text in style similar to the comic book title, it started off with about 4 colours but in the end I decided to make it all one colour.

It has been added to my Redbubble store if you want to get a t-shirt, mug or even a pillow with this on.

As to the question of who Negan is, I'm sure we will find out soon, and I am fairly sure he isn't good news for our favourite group of Zombie Apocalypse survivors.
Agent Carter - Council Of Nine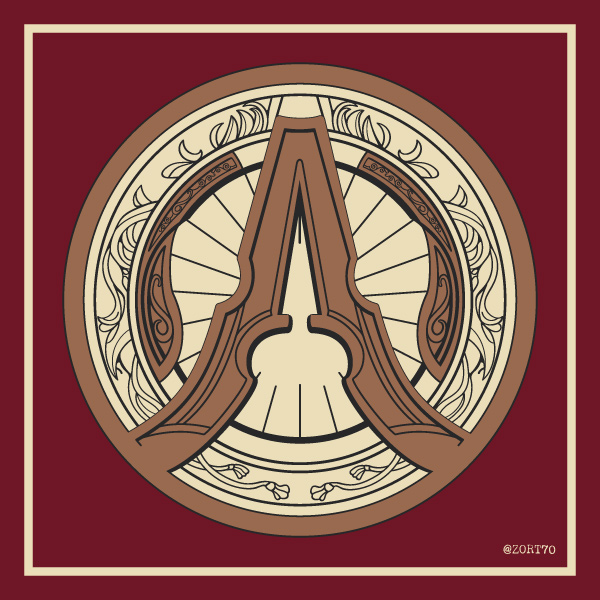 This symbol is quite prominent in Agent Carter Season 2, although that isn't the first time we saw it on screen.

It was first seen in an Agents of S.H.I.E.L.D. episode just before Christmas and is part of the Hydra legacy / history.

Since it was fairly significant I thought I'd have a go at producing my own version and this is it.

I have also added it to Redbubble if you want to see it on a t-shirt.

While I was creating it I also had a go at a couple of other Agent Carter season 2 items, the Isodyne Energy logo and the sign from the Talent Agency that hides the SSR in LA.

These haven't bee put anywhere yet, but if I get any feedback requesting them I could be persuaded :-)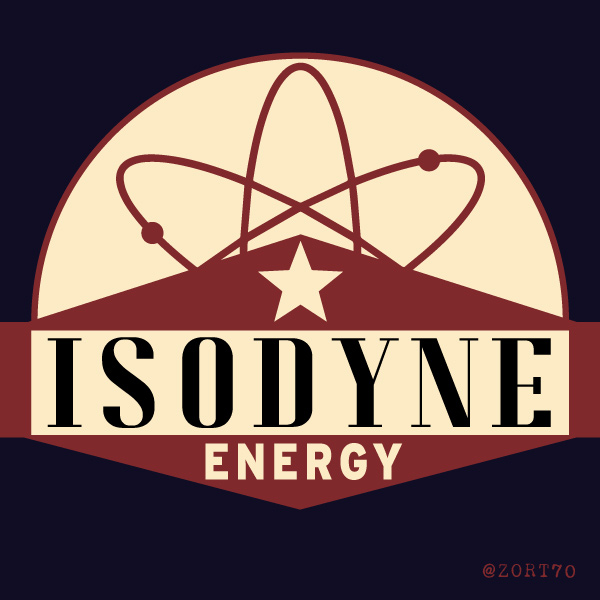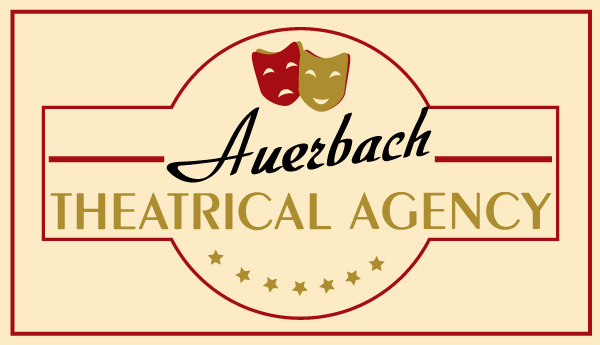 Rebel Ahsoka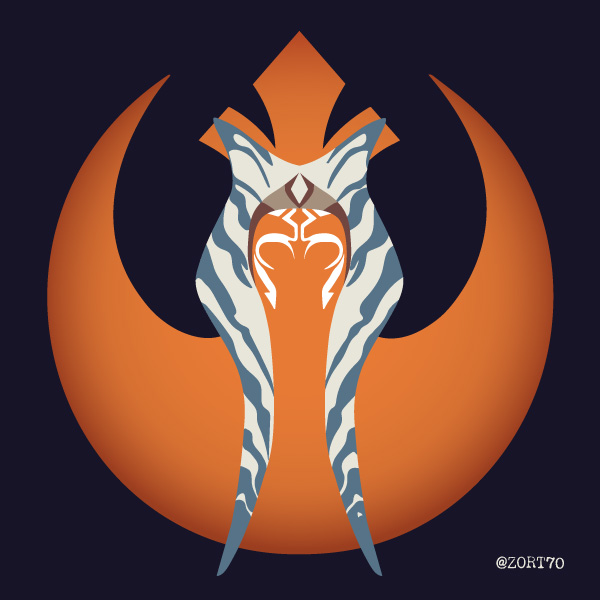 I have been wanting to do this for quite some time ever since her re-appearance in Star Wars Rebels.

An update of my Ahsoka Tano design created for Star Wars The Clone Wars quite a few years ago now.

This time, no longer a Jedi in training, and much changed since her youthful days, I wanted to make it fit with the previous design which meant of course using the Rebel symbol.

I tried may permutations of them together and I think this is the best combination.

I have now added this design to Redbubble so if you get one of these let me know via twitter, I'd love to see the finished product.

Below is a comparison of the Clone wars and Rebels versions that were created almost exactly 4 years apart.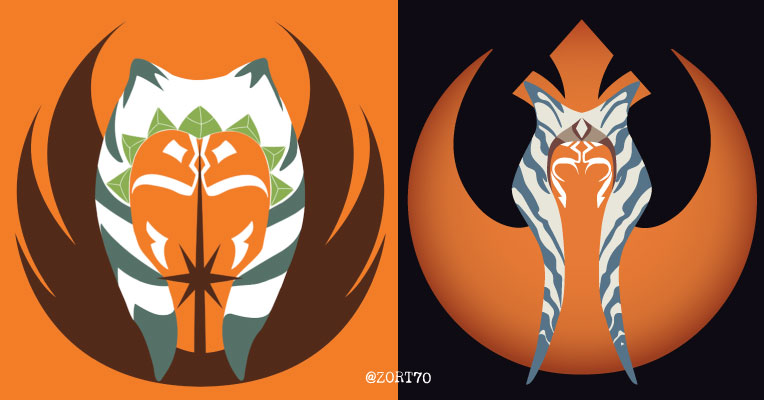 Brain Ball Mk-VIII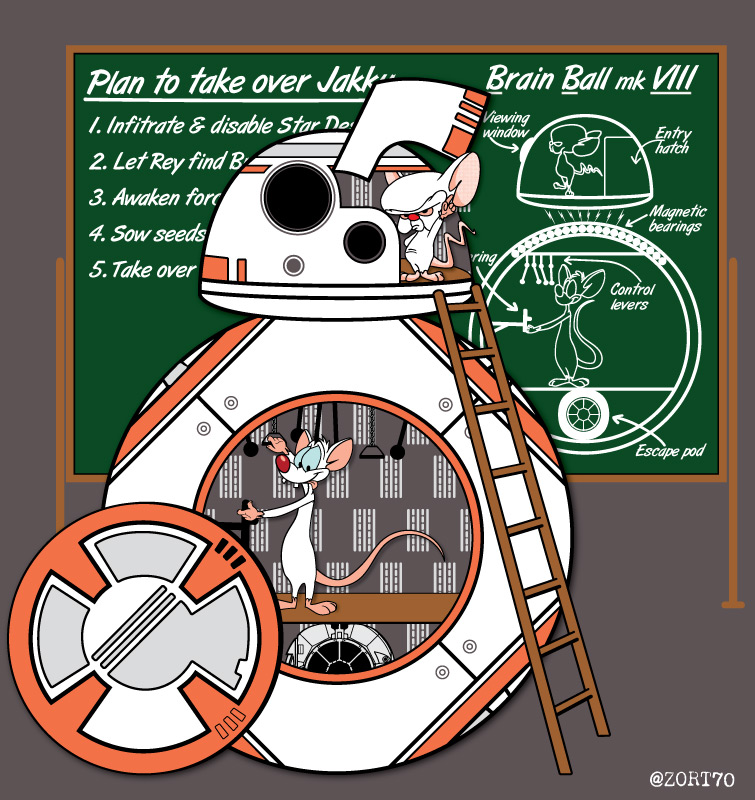 Spoiler Alert !

Ok so this scene may not make it into the final cut of the new Star Wars film, but I bet you now won't be able to watch The force Awakens without thinking about this :-)

Pinky : What are we going to do tonight Brain ?

Brain : The same thing we do every night Pinky, try to take over a Galaxy far far away.

My favourite mice staring in my favourite movie series.

I have had lots of requests for this, so it is now available on Redbubble
Time Of The Doctor at TeeBusters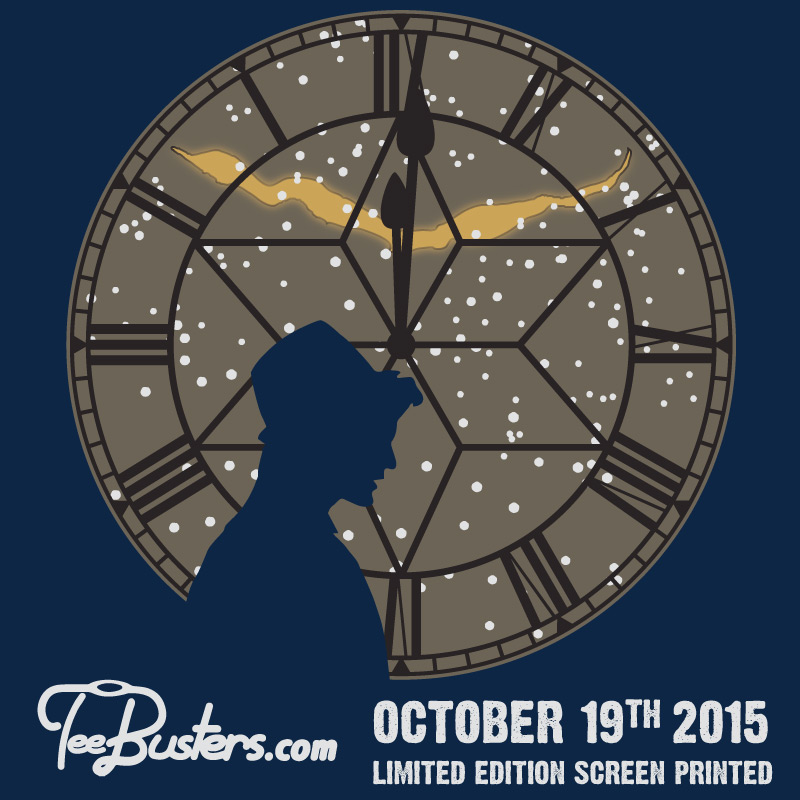 The good folk at Teebusters.com, the limited edition, screen printed, t-shirt website, have chosen my Doctor Who "Time Of The Doctor" design to go on sale, starting on Monday the 19th of October.

It will be available for just 48 hours on a high quality screen printed t-shirt and hoodie at the incredibly cheap price of just £7.50.

I am also giving away a poster version of the design to someone who purchases the t-shirt, simply tweet a picture of it to me (@ZORT70) or post it on my Facebook page and I will draw a random winner.
Librarian Window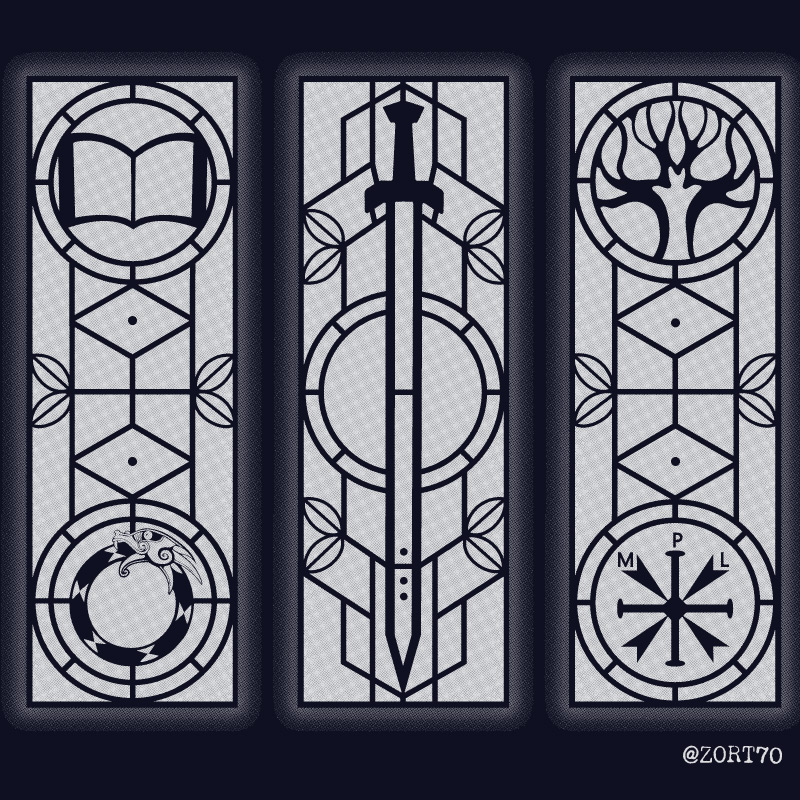 Would you like to work in a Library ?

I was always a fan of the funny little Librarian movies, they had a sort of rustic charm, an action adventure series that managed to rise above its limited budget. Plus it had Noah Wyle in it which was always going to be a good move.

When a TV series based on the stories was announced I was as usual sceptical, but again the TV show is rising above its humble beginnings, it sort of fills a gap that Warehouse 13 and Eureka left when they ended.

It actually took me six months to finish this ! Not six months drawing it, but to get it ready for Redbubble and actually adding it.

Hopefully it was worth the wait, and if you are a true Librarian you will be able to decode its meaning.

I have put it up onto Redbubble if you want to go take a look.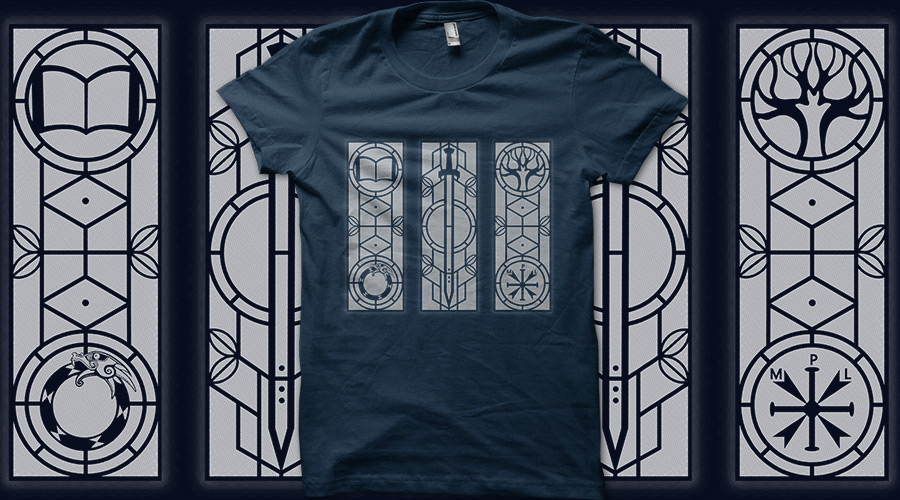 Fringe Celebration T-Shirt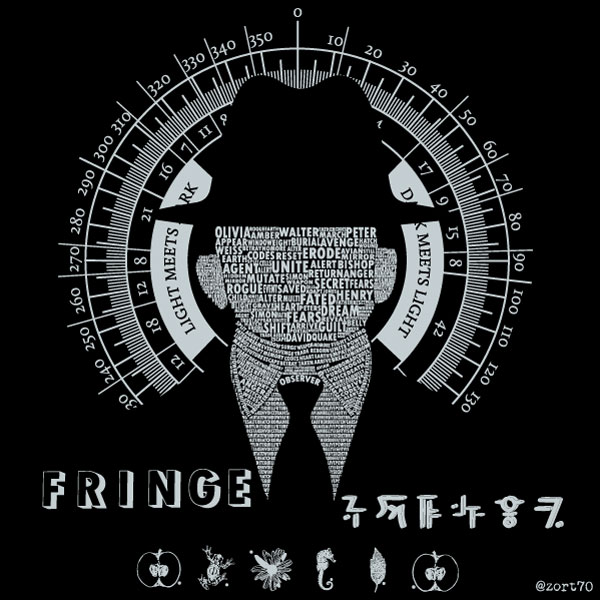 It has been a while since I added a new Fringe design to Cafépress but I decided to add this now as it is close to the anniversary date of the start of the show.

I originally created this as a one off t-shirt just for myself to wear at the London film and Comic Con this year where John Noble was attending.

While I was there I got a lot of positive comments and questions about it so I decided to add it to CP.

You might recognise the design as it is part of the Celebration Poster design I created to celebrate the final episode of the show.

It features the Observer Typography, with all the Glyph code words and the first people calendar as a backdrop.

Either click the image or click here to go to my Cafepress Fringe store.

If you want more Fringe fun this year follow @OnTheFringe365 on Twitter to find out what is happening.
Falling Skies - Mason Militia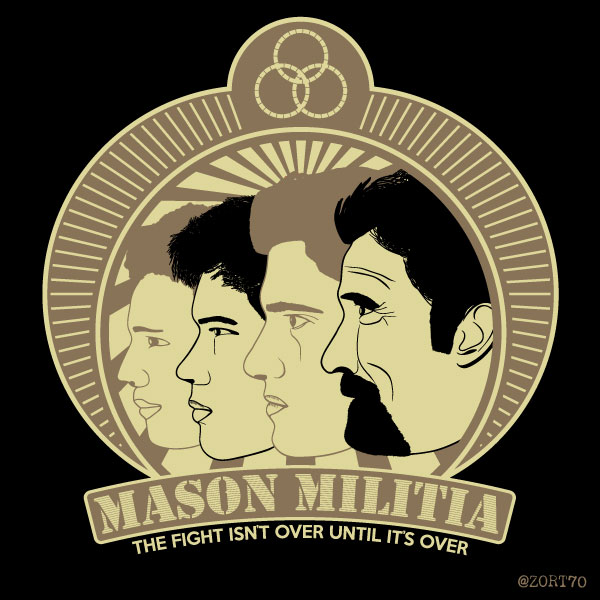 When you encounter alien Espheni overlords, you'll want the Mason Militia to save you.

Celebrating the imminent end of the Falling Skies journey, I thought the Mason boys needed a t-shirt of their own.

The term "Mason Militia" has been mentioned a few times in this final season so I thought I'd try and create a military style patch for their members.

Featuring the four Mason men (Matt is all grown up now right ?) and also the three ring symbol that Lexi wore as a necklace.

At the bottom is the phrase that Weaver got Matt to repeat to try and distract him from being afraid when all looked hopeless at the end of season 4.

The design is now up for voting now on Teebusters and Qwertee, if you have a moment to vote as always I'd appreciate it.

If you simply can't wait, and want one for next weeks final episode (snif) then I have also put it onto Redbubble, click here to see it.
Ghost Benders at Teebusters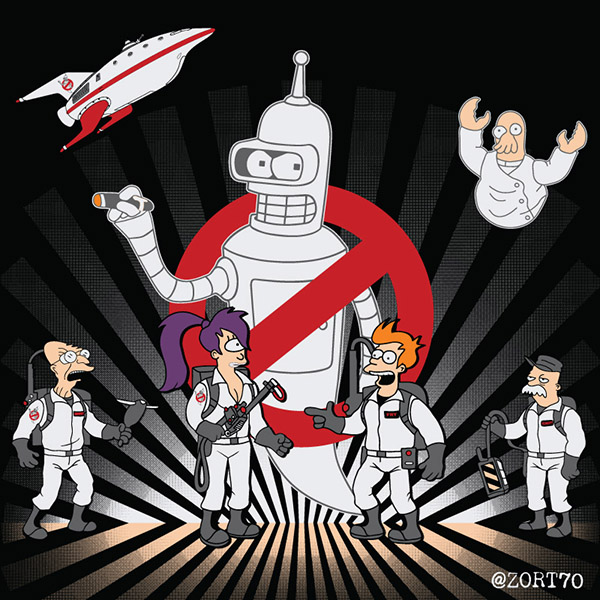 The very nice people at Teebusters, the limited edition t-shirt website, have chosen my Futurama "Ghost Benders" design to go on sale, starting on Friday the 21st of August.

It will be available for just 48 hours on a high quality screen printed t-shirt and hoodie at the incredibly cheap price of just £7.50.

If you like the design and want a poster version of it I do have a very small number available in my online store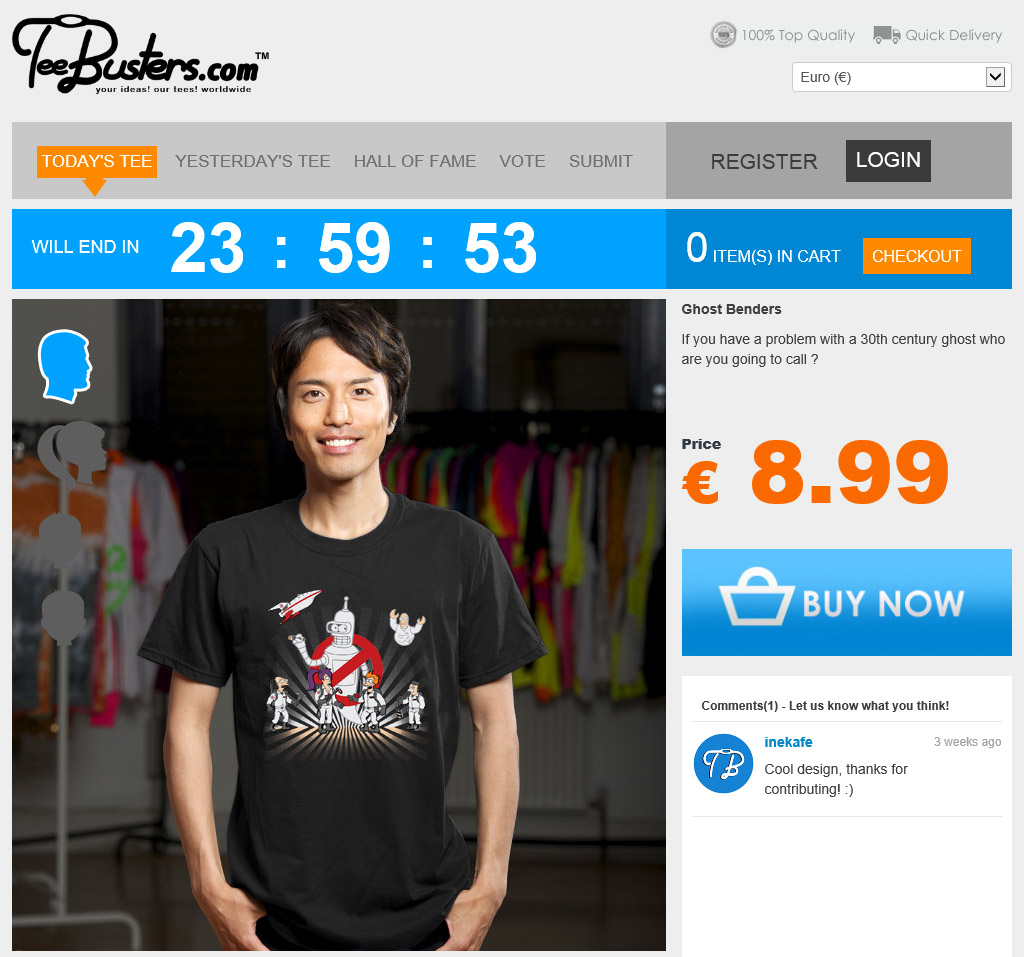 The shirt is now live, head on over to Teebusters and take a look and if you can share the details on social media I'd appreciate it.
Straight Outta Trumpton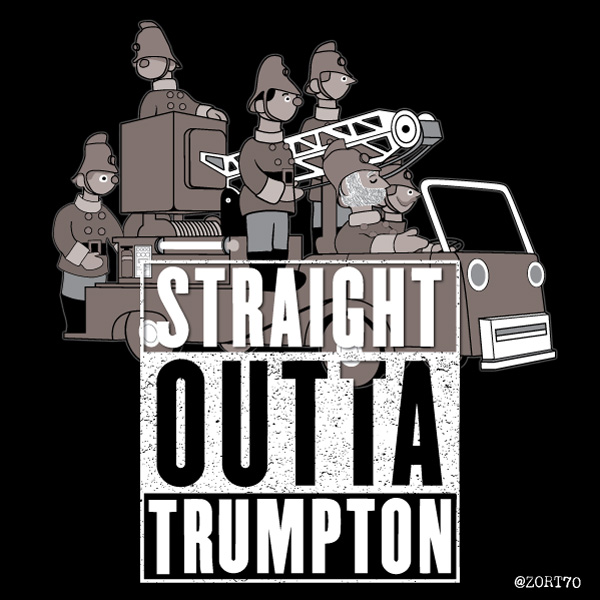 Yes there are many parodies of the movie title and poster for Straight Outta Compton, but this is my uniquely British take.

If you remember Trumpton then you are as young (erm old) as me, if you don't remember it, have a look on YouTube, technically it started before I was born, but it got repeated nearly every year for quite a large part of my early childhood.

A stop motion animation classic, with narration by Brian Cant. Trumpton was the second of the three distinct shows to be made, all featuring the same fictional county in England.

If you are not familiar with the characters in the image they are the Trumptonshire Fire Brigade, who's members are famously called "Pugh, Pugh, Barney McGrew, Cuthbert, Dibble, Grub".

A few people have asked me whether this is available to purchase, I wasn't going to do that, but as they asked I added it to my Redbubble store
Dark Matter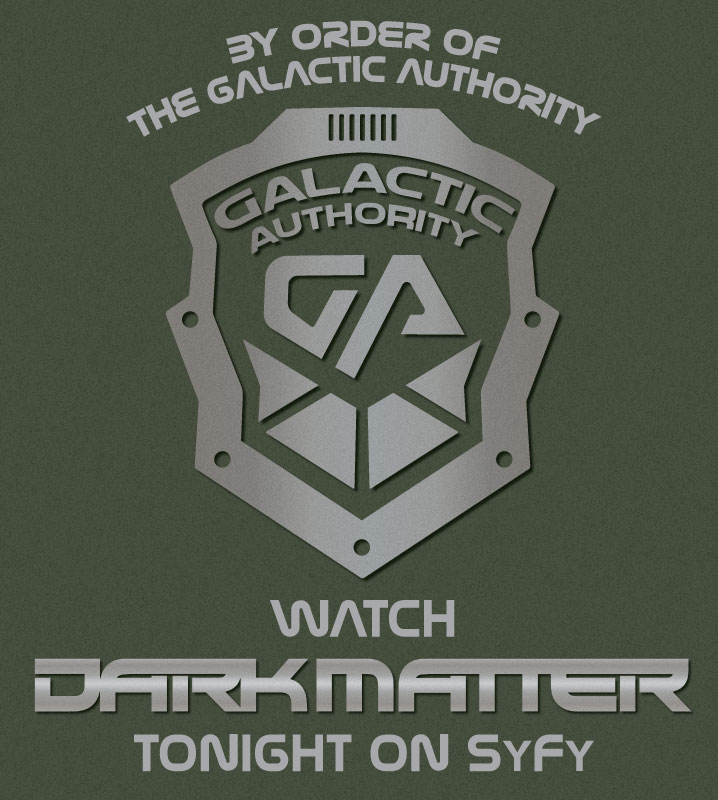 In case you haven't stumbled across it yet, Dark Matter is a new SciFi / spaceship based TV show being shown by the SyFy channel in the UK.

The first episode starts with a crew waking up on their ship with no memories of who they are. The series is progressing with the layers of mystery about their past being revealed.

It is created and produced by Joseph Mallozzi and Paul Mullie, two of the main people behind Startgate SG1.

It has a really rich world (galaxy ?) of settings and information to take in and digest, which gives me lots of opportunity to recreate and build on that world and create some interesting things.

The first above is based on the Galactic Authority logo.

The badge on it's own is below, followed by two profile icon designs based on the house emblem of "Four" (makes sense when you have watched the show) I recreated the emblem and then made the icon with it as an illustrator pattern.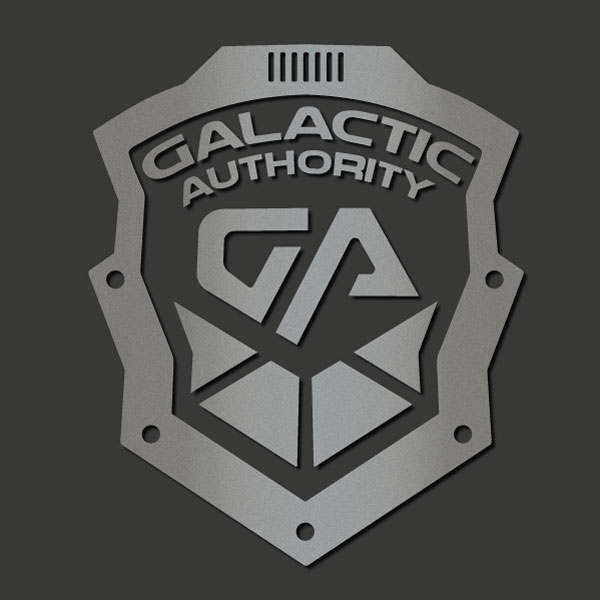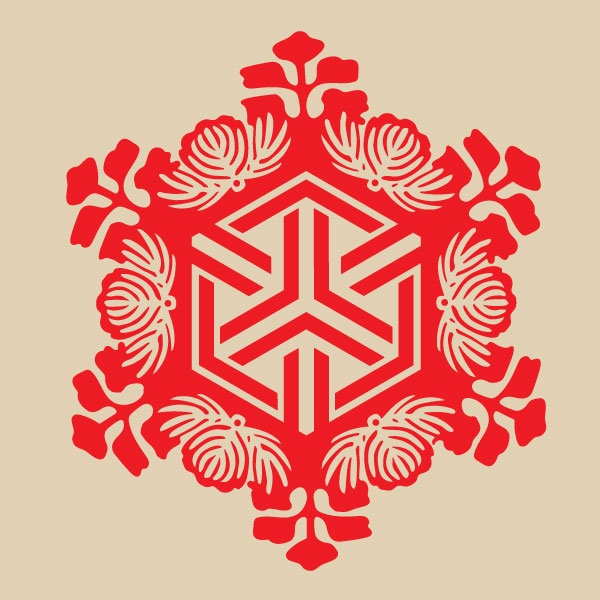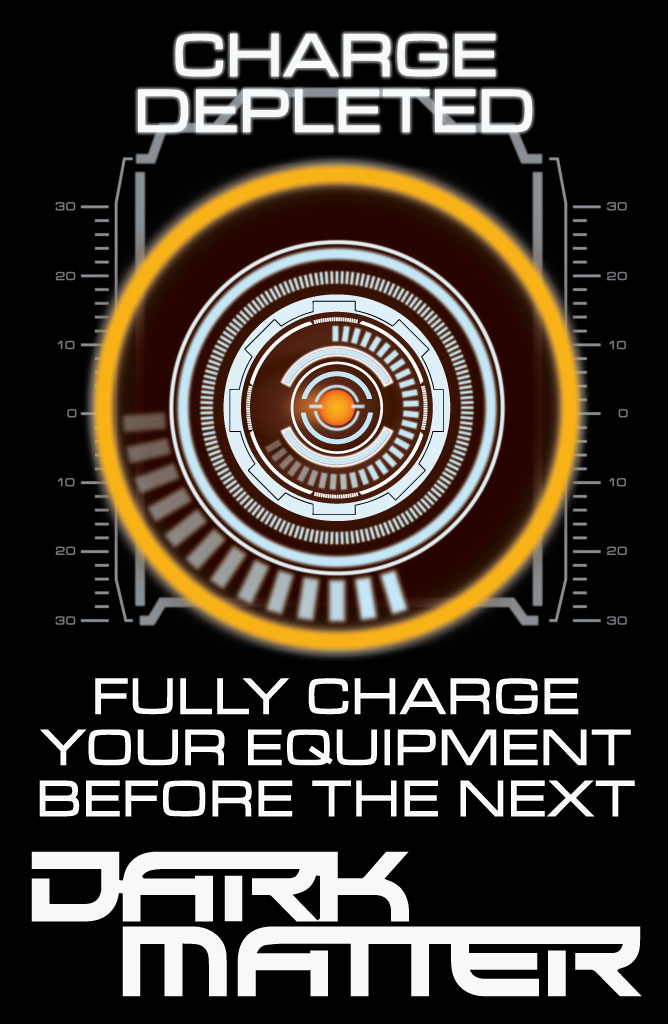 This next poster is based on the seventh episode and those that have seen it will know it's significance.

I loved the display showing the charge level and thought I'd have a go at recreating it in vector form and made it into a promo poster for the show.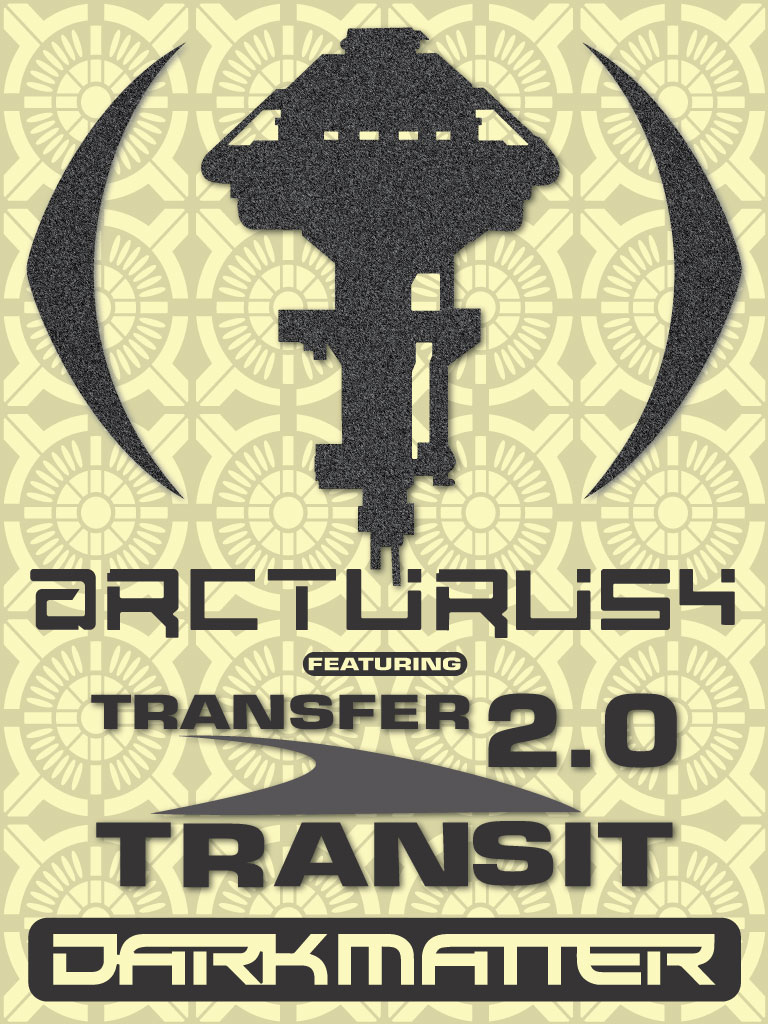 finally for now is another poster, featuring the image of one of the space stations encountered in the show, and the logo of Transfer Transit, a travel company of sorts that has a significant role in one of the episodes.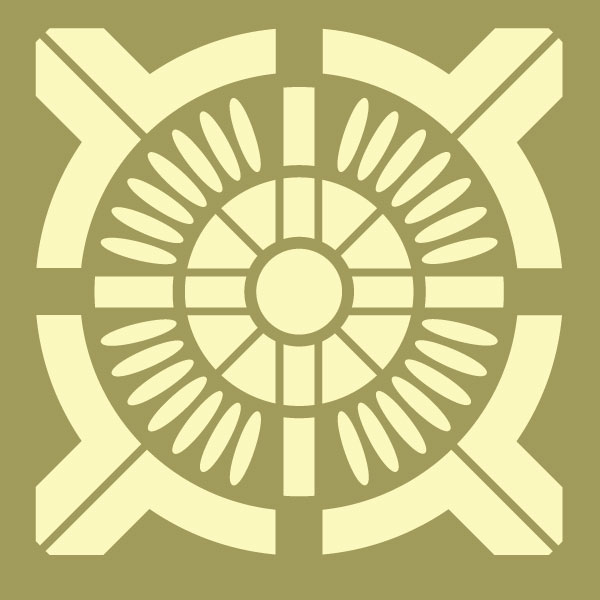 In the background of the poster is a nice little design that was featured in the same episode as a sort of window frame, I liked the look of it so I created my version as a simple vector to use as the background.

I have created one other thing that you may have seen on Twitter, but I'm going to work on that as a potential t-shirt design and I'll post it here when it is finished.

I have created a Dark Matter tag on the website so if you want to see everything in one place use this link
Tee Tournament Delivery
Following the recent Tee Tournament sale I received my copies of the t-shirts, they look great in person, and I love the Stargate one as from a distance you can really see through the event horizon !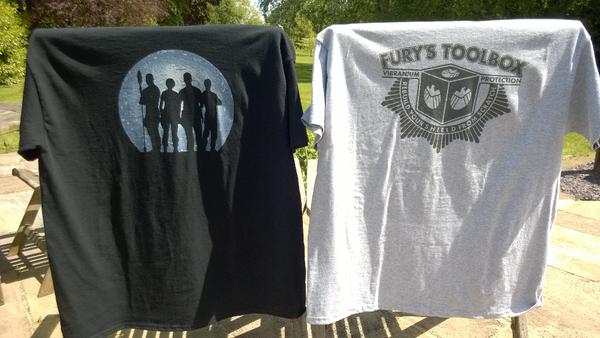 Double Team on Tee Tournament
It looks like I am going head to head with my self on Tee Tournament !

There are two of my designs up for sale for one day only on their site, my Stargate SG1 and Agents of SHIELD designs.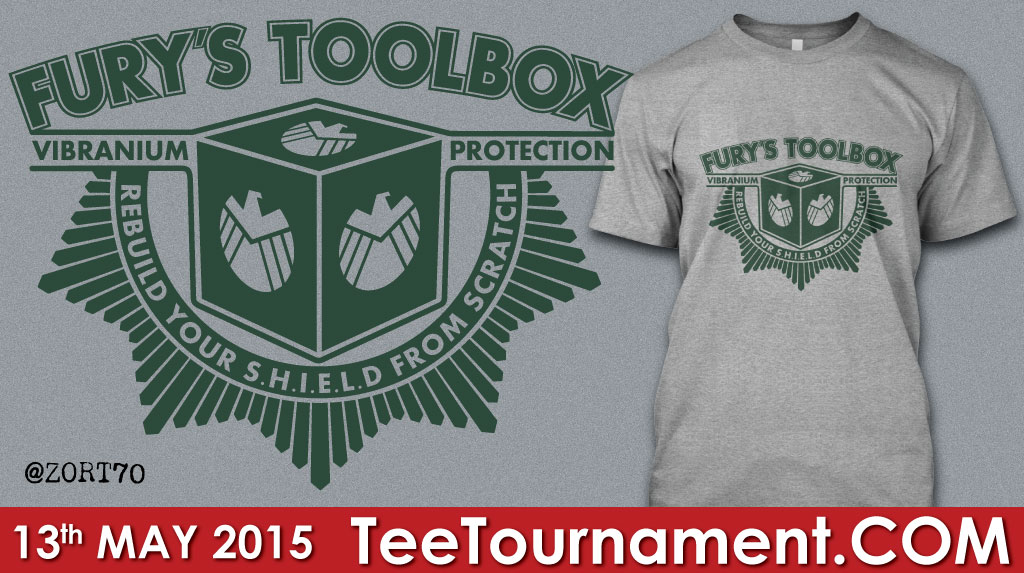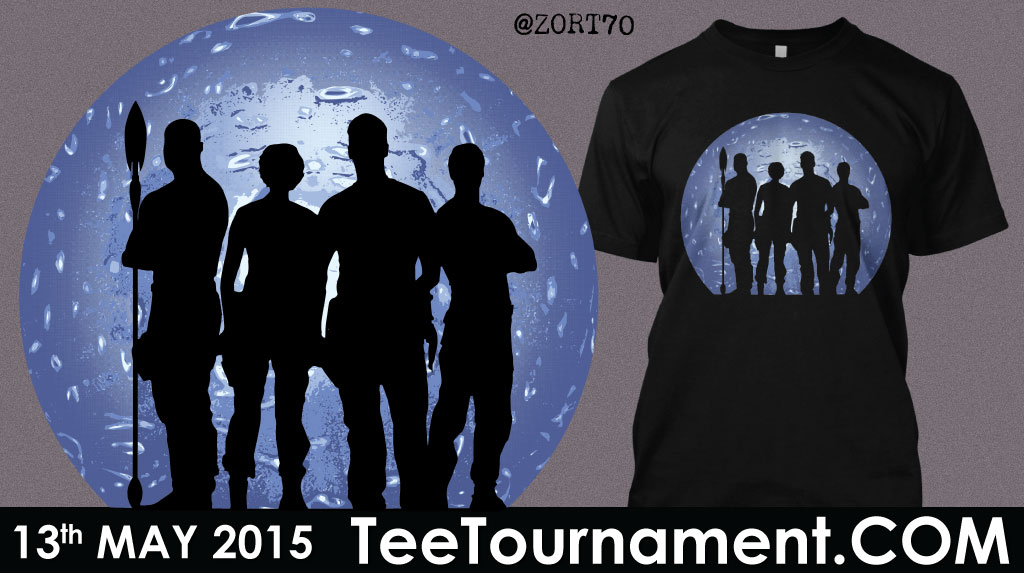 Swan With Two Necks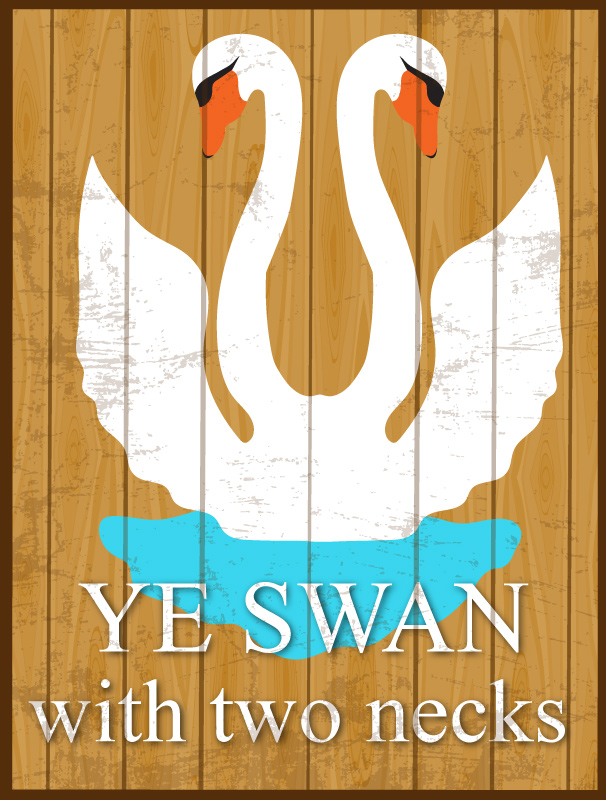 The BBC and others have been posting some filming pictures and small hints from Series 9 of new Doctor Who and one of them stuck out as something I'd like to have a go at drawing.

This appears to be the name of an old English pub from a few hundred years ago, but any more than that I don't really know.

As this could be considered a spoiler, I have left the preview picture fairly small, but if you click it you will see a bigger version.

for those that asked I have added a t-shirt version to Redbubble
Furys Toolbox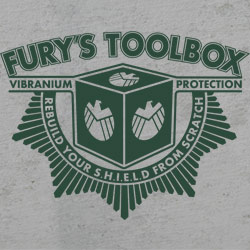 Fury's Toolbox, helps rebuild your S.H.I.E.L.D. from scratch.

We saw Nick Fury give Coulson this little cube of mystery at the end of season 1 it has been a source of much wonder. In recent episodes it has been part of the Real SHIELD plot and I thought about creating this t-shirt design.

It is up for voting at the moment on Qwertee and on Tee Tournament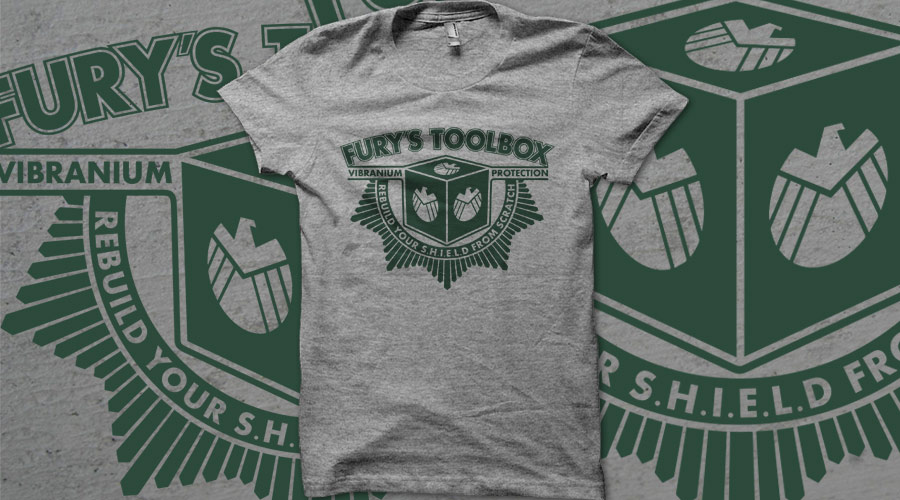 Round Things Scarf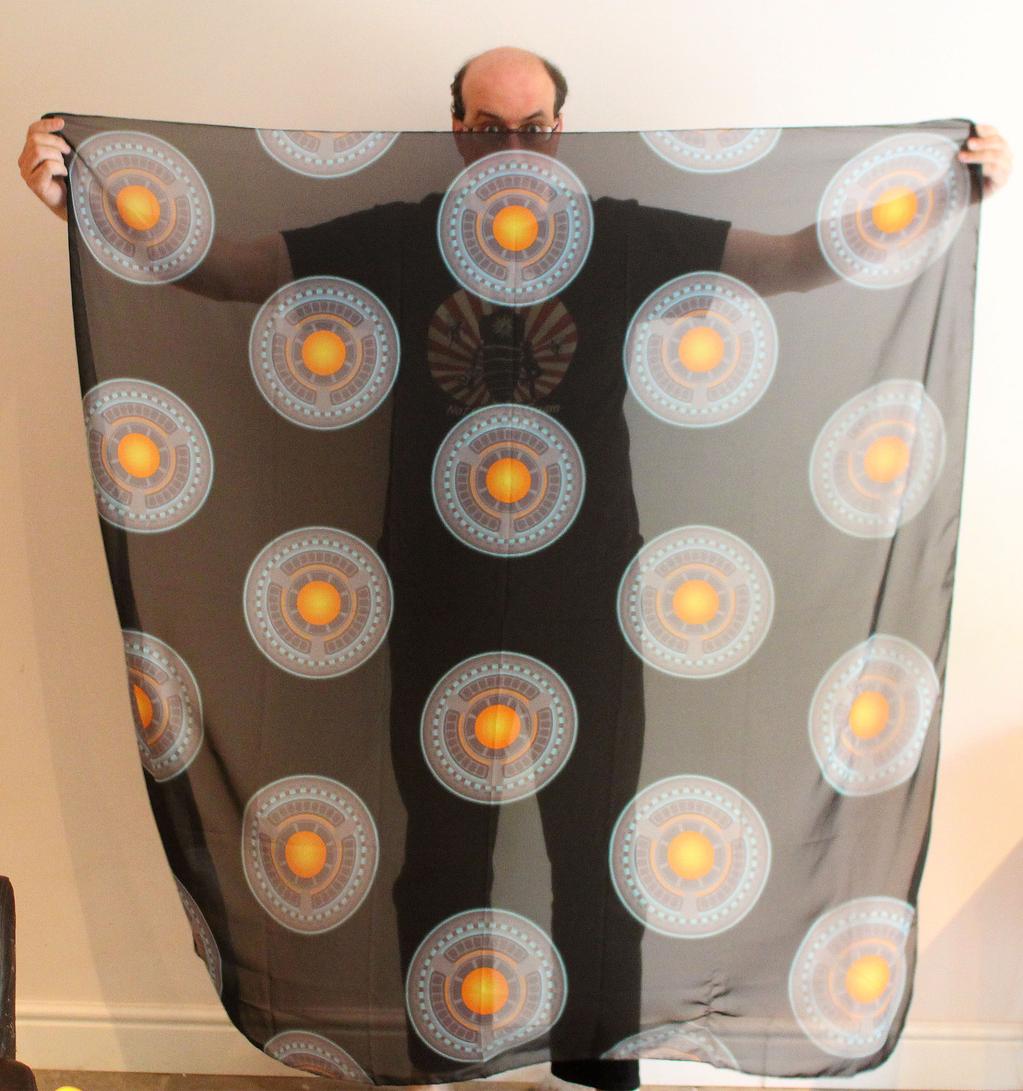 Redbubble have recently started to introduce some more product lines and one that caught my eye was the scarf.

I'm not sure I'd describe it as a scarf, more of a pashmina, but what ever you call it, it is certainly different.

Essentially just a large, very thin rectangle of material that can have any design printed on it.

I have made a few of my designs available on the new scarf product in my Redbubble store and thought I would get one printed for myself.

The one I chose was a Doctor Who themed one, my Round Things design, based on the roundels in the current incarnation of the TARDIS.

When it arrived I was very impressed by the print quality, it appears that the back background is printed on as the reverse side has a green tint to it which I assume is the base colour of the scarf.

The size, as you can see in the picture, is very large the preview on the RB website looks big but in real life it is just as big !

See the original post about the Round things design by clicking here
Star Wars Rebels - Crystal Hope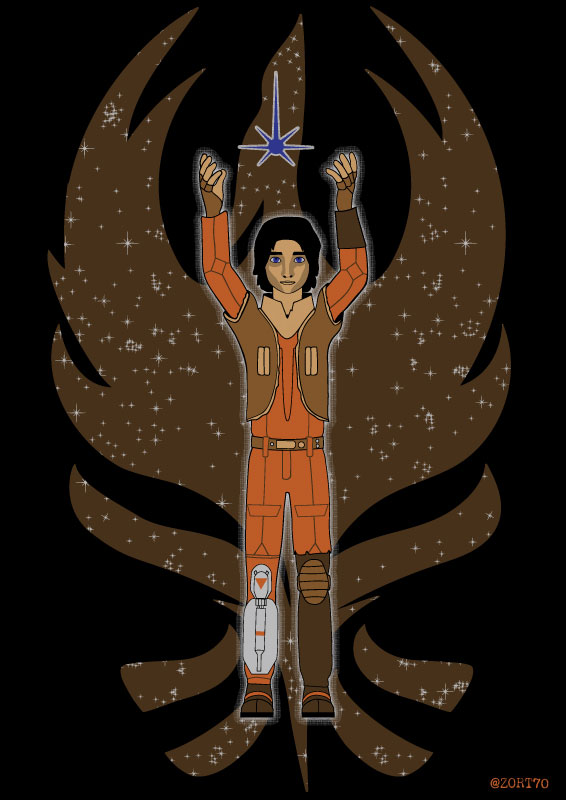 If you are watching the latest iteration of Star Wars cartoon, Star Wars Rebels, then I'm sure you are already loving what they are doing with it.

The final episode in season one was quite epic and the return of one of my favourite characters was a very welcome moment.

What we have here is another of my favourite moment's, when Ezra earns his Kyber crystal and fully starts his journey as a Jedi in training. I also added in the background the spray painted symbol that Sabine painted on the wall and that a younger Lando Calrissian sees when he is aboard the Ghost.

I have now added this to my Redbubble store if you want to get a t-shirt, pillow, bag, sticker or other version of the design.
LOST 2017 - Official Poster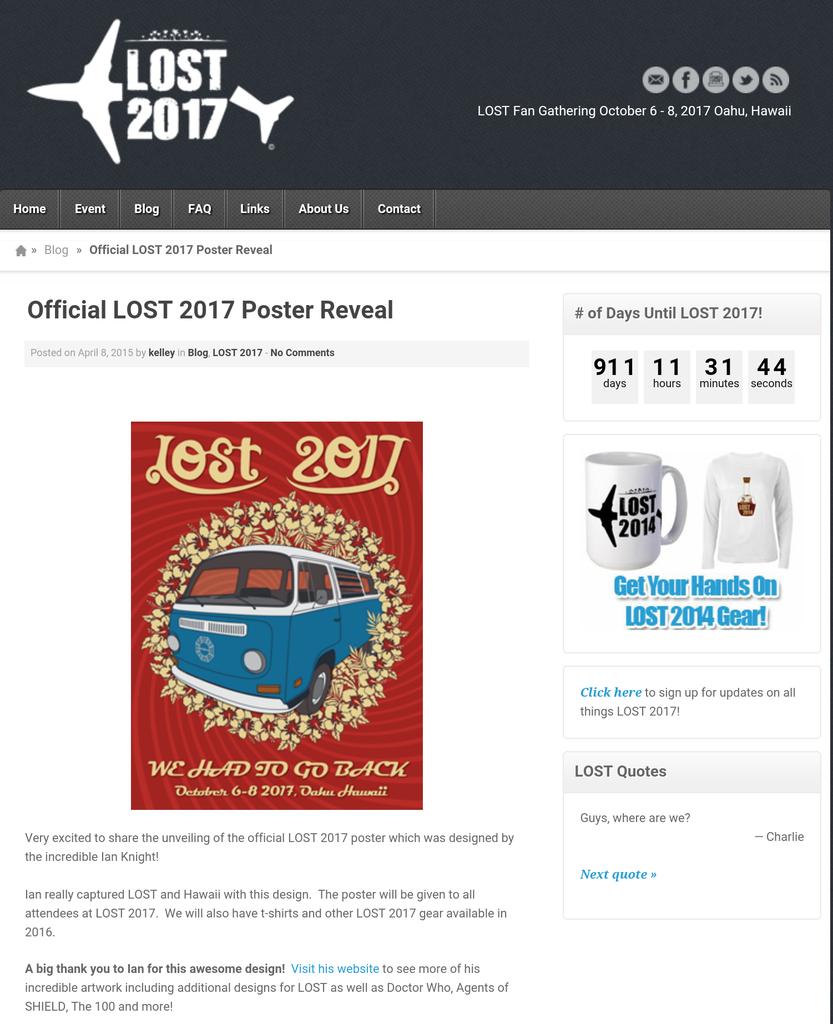 The news is out ! Revealed on Twitter on LOST day (or at least it was for the US fans) - 4/8/15 16:23:42 - by @2017LOST

I had the idea for this while at LOST 2014, after it was announced there would be a 2017 meet up, and after a few (cough) iterations this was the end result. I originally created it just because I wanted to, not knowing that it might be used for the 2017 gathering, but I am so happy that it was deemed worthy.

I did think about adding a Hurley or other characters into the van, but decided against it to keep it simple and relaxed, like the 2017 gathering is sure to be.

Head on over to the LOST 2017 website to keep up to date with what is happening and meet some like minded LOST fans.
Hawaii 50 - Moku Cuts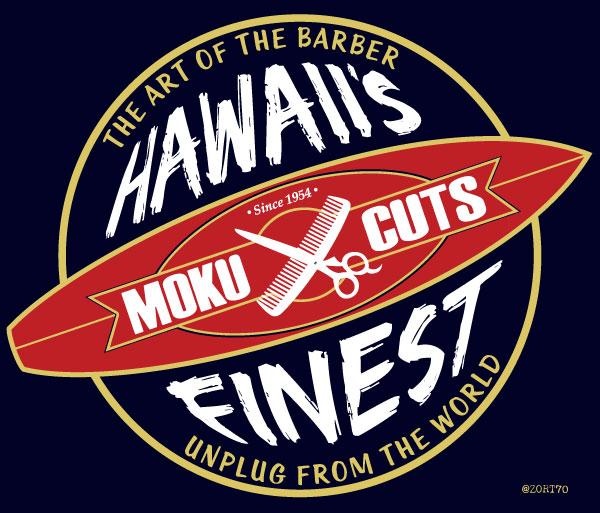 A recent episode of Hawaii 5-0 took place almost entirely in a barber shop.

I can tell you are thinking that it wasn't the most interesting story, but you would be wrong, a great episode from my favourite pairing of Bryan Wynbrandt and Steve Lilien who were the co-creators of Alcatraz and are now writing for and producing the show.

I thought I'd have a go at reproducing the Moku Cuts logo, but expand on it a little and create a t-shirt design based around it.
Independent State Printed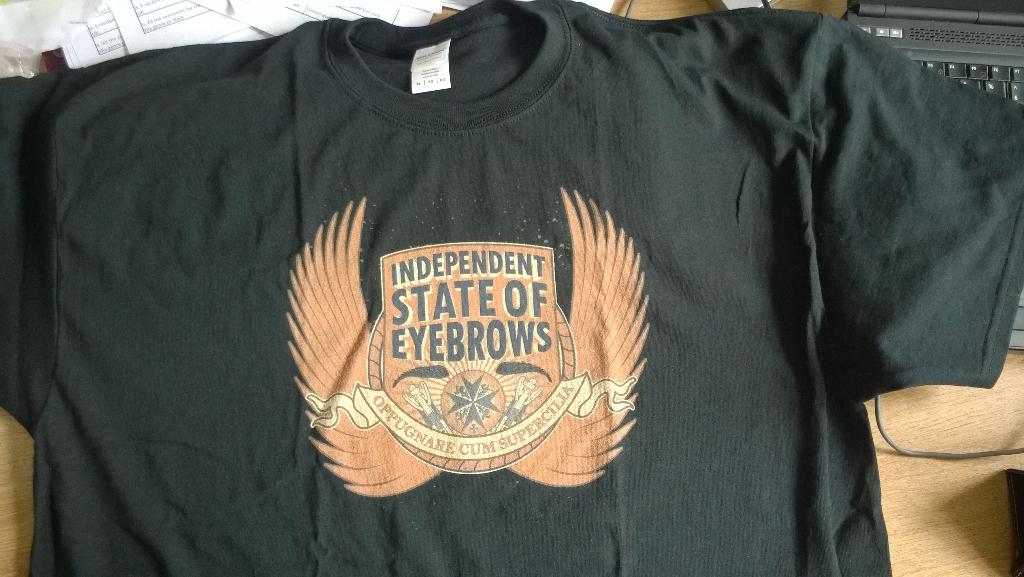 The good people at Tee Tournament printed my Independent State design and sent me one of the t-shirts

I love the print quality on this and the t-shirt material quality is good as well.
Agents Of S.H.I.E.L.D. Takeaways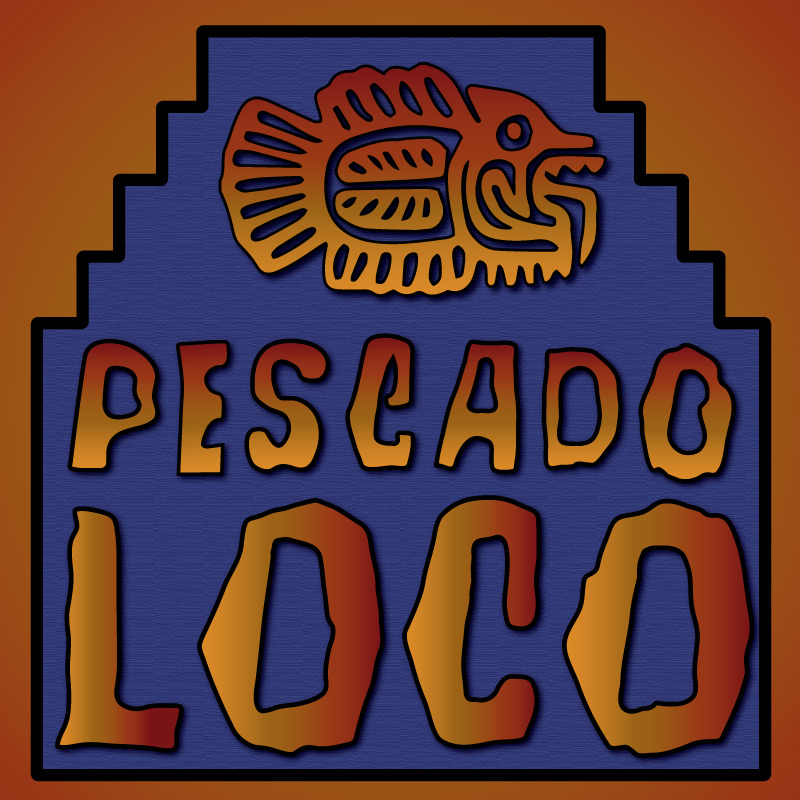 A couple of possibly related things in the Agents of SHIELD universe, first is my version of the Pescado Loco (Fish Crazy) takeaway shop logo that has been seen a couple of times in AOS.

It was spotted in the second season when Simmons was undercover in Hydra, and again later when Talbot's wife was accused of being Agent 33 in disguise.

Anyone thinking of Breaking Bad's Los Pollos Hermanos ?.

I created this after that early episode but only posted it on Twitter before as I thought it would be done after that episode.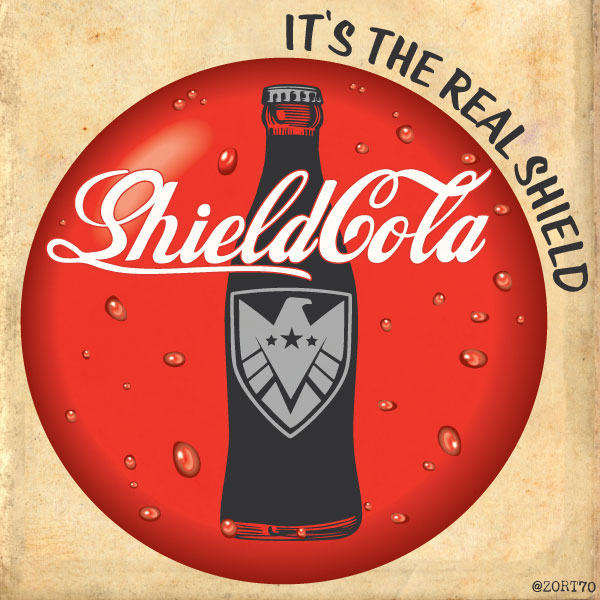 The second thing is possibly a beverage that might be served in the fast food restaurant :-)

The idea was triggered by a discussion on the Phantastic Geek Agents of SHIELD podcast, when they were discussing the introduction of the "Real S.H.I.E.L.D." organisation.

"SHIELD Cola, It's the real thing"
The 100 Marcus Kane Quote T-Shirt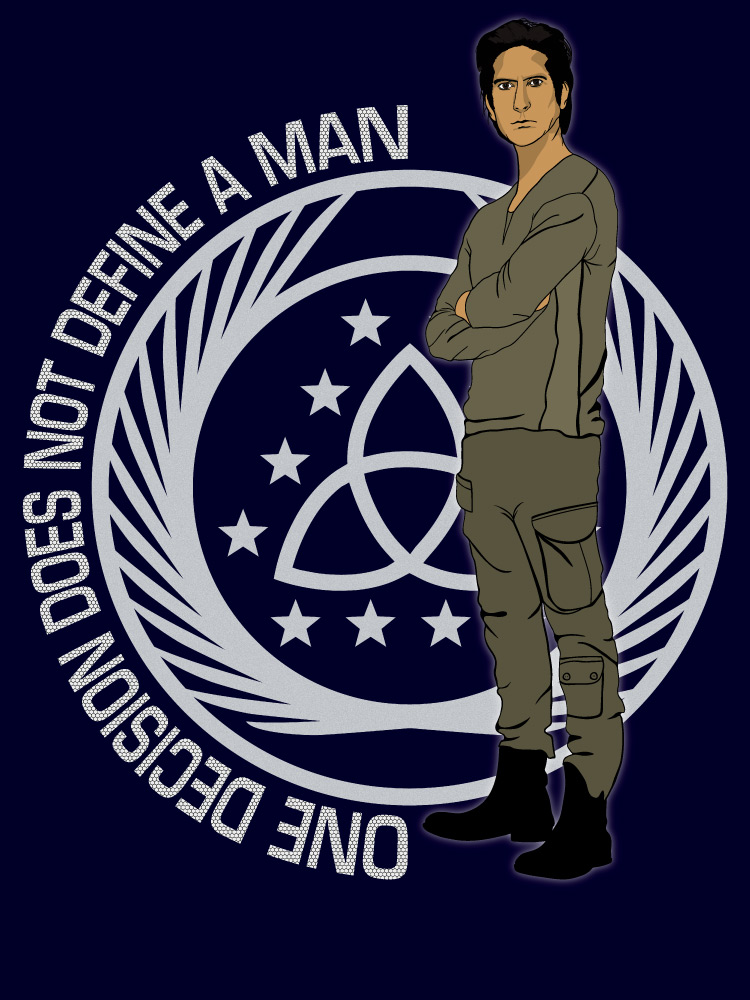 Something for fans of The 100, a Marcus Kane quote t-shirt design.

Set on top of the ARK Guard logo and the quote text has a hexagonal pattern to echo the 100 logo.

Below is a close up of Kane

I have put this up for sale on my Tee Public store along with a few other designs that are only available there.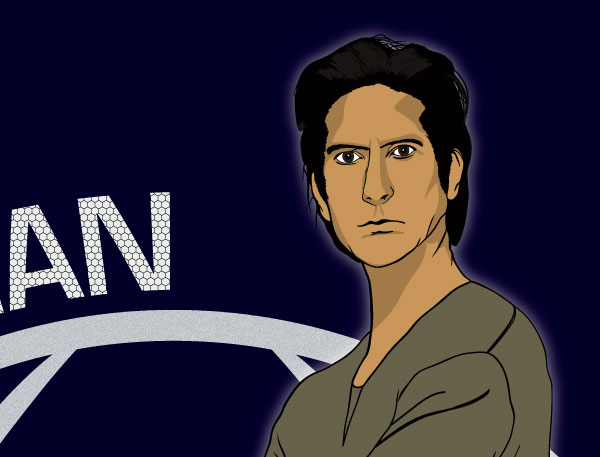 Defiance- Tarr Traxx Records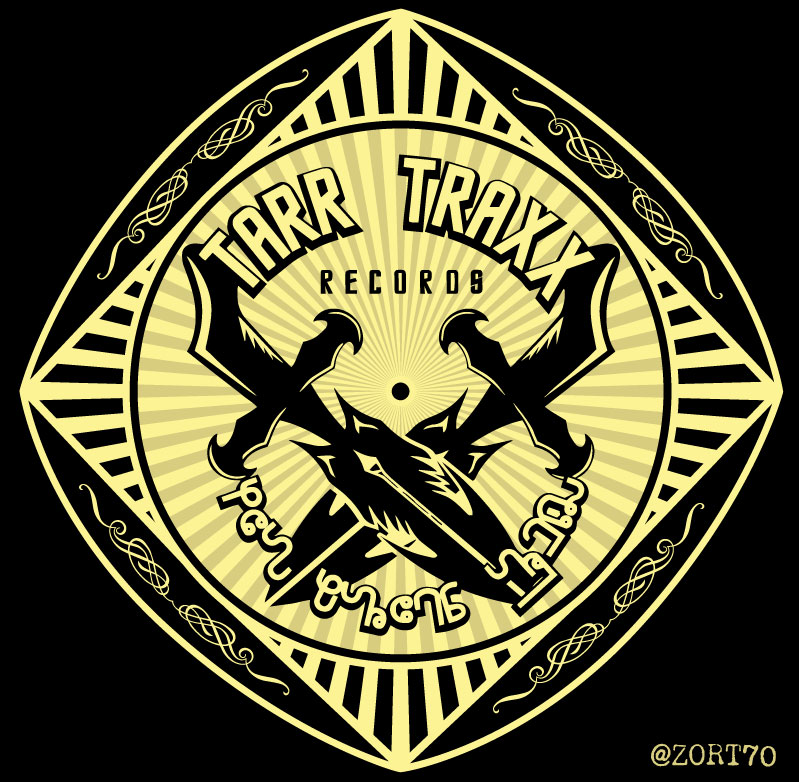 In the town of Defiance it is so hard to make a "legitimate" living, but one young Castithan man is making a name for himeself

Tarr Traxx, the new Hip, Groovy name in music.

This t-shirt design is now up for voting on -

Qwertee

Tee Busters

Thanks for taking a look, and any votes that come my way
Arrow Ale - It Has Never Failed This City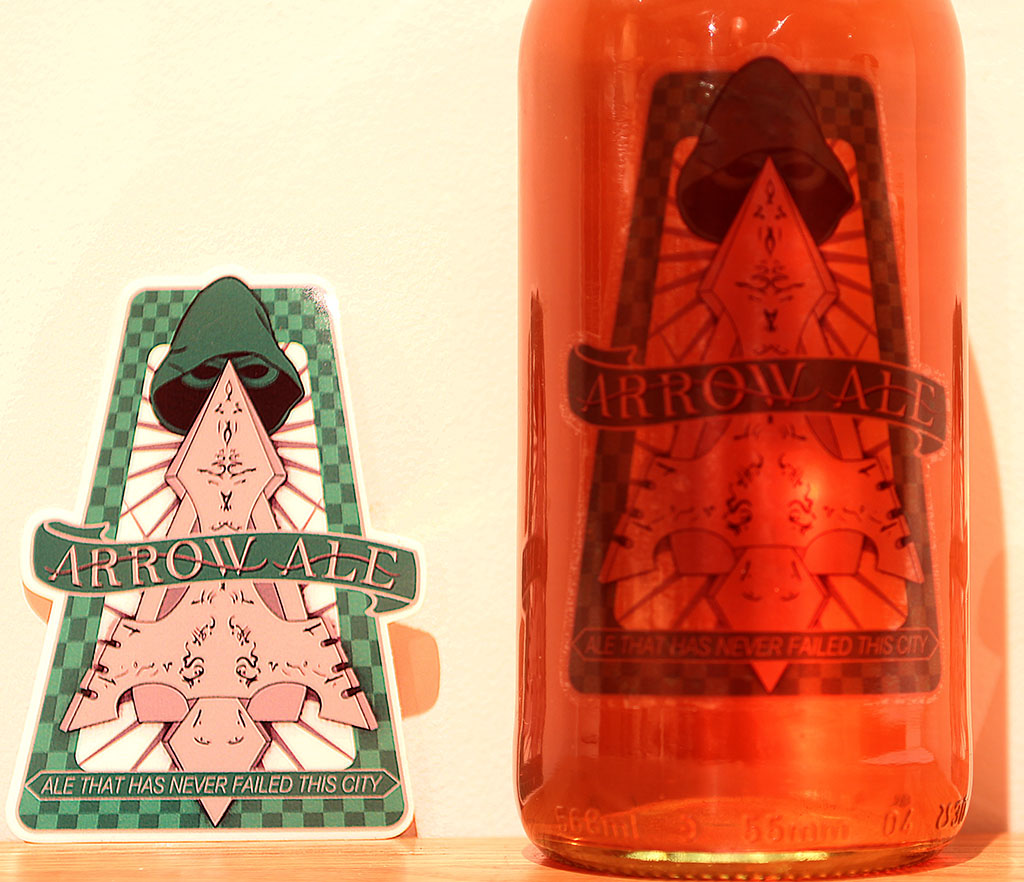 **Update** I thought it might be cool to get this design printed on a sticker that you could actually put on a beer bottle so had a couple of prototypes printed.

To my surprise when they arrived the few had turned into many as the printing company had printed 10 times as many as I ordered !

However their mistake is your good fortune, I have put these up on my Limited Editions Store and the first 50 people that use the discount code "ARROWZ70" will get their sticker for free !!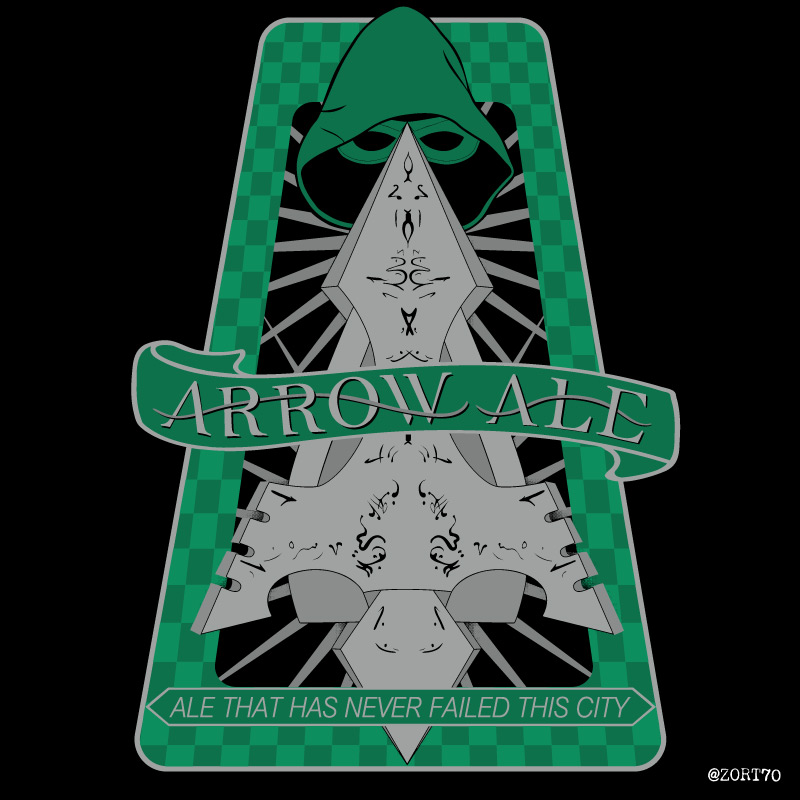 What do vigilantes in Starling City drink ? As you can see they drink Arrow Ale !

An idea I had when waiting for the second half of season 3 to start after the Christmas break.

I had an idea a while ago to recreate the arrow that is now part of the season 3 opening credits, that along with the idea for a pun / motto with Ale and Fail in it.

The original motto was going to be "We have Ale'd this city" but ultimately decided against that as it might have been too much of a stretch.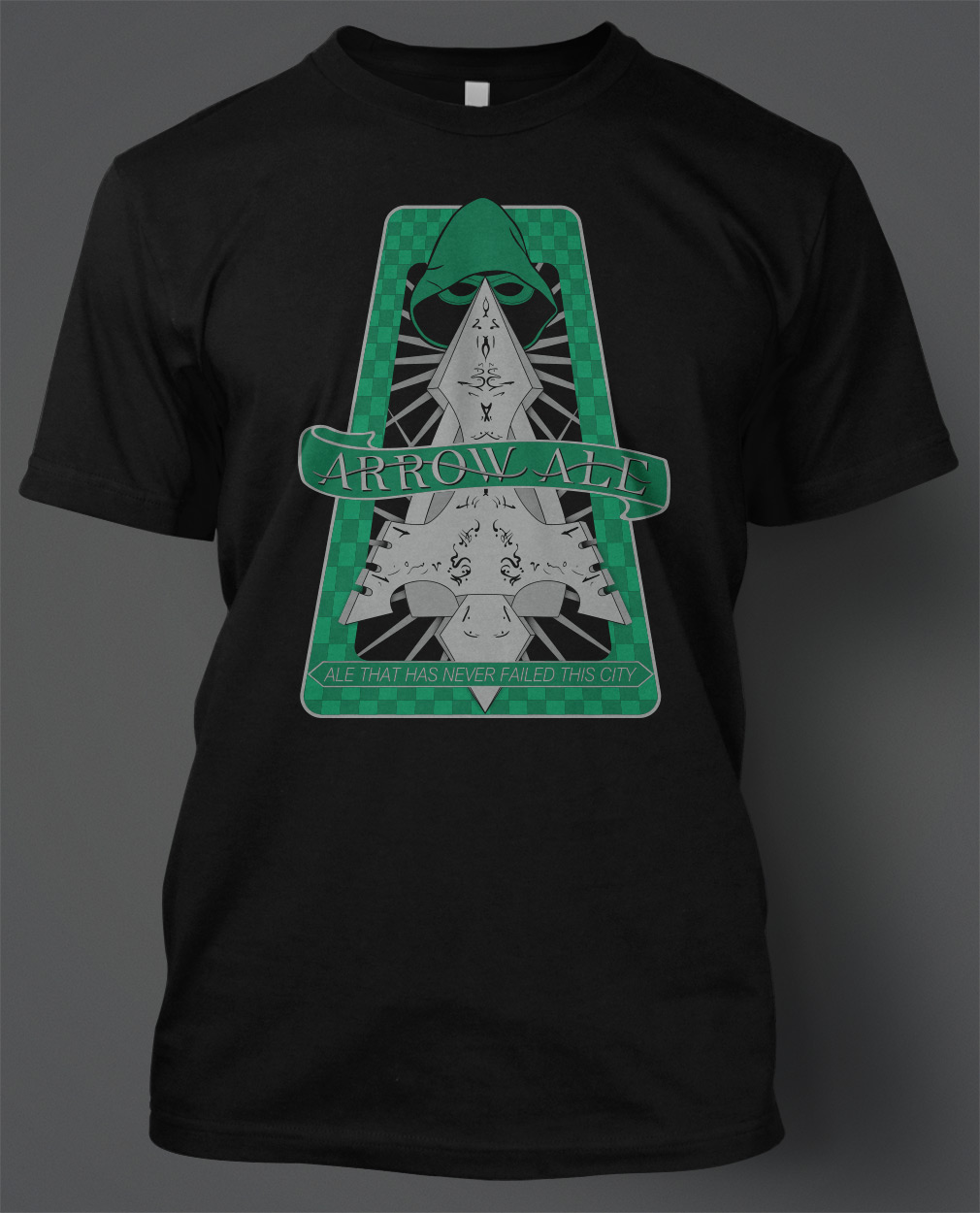 I have submitted this to some t-shirt voting sites, I very much appreciate any and all votes -

Vote at Qwertee

Vote at Tee Tournament

Vote at Tee Busters


Reddit Doctor Who T-Shirt Competition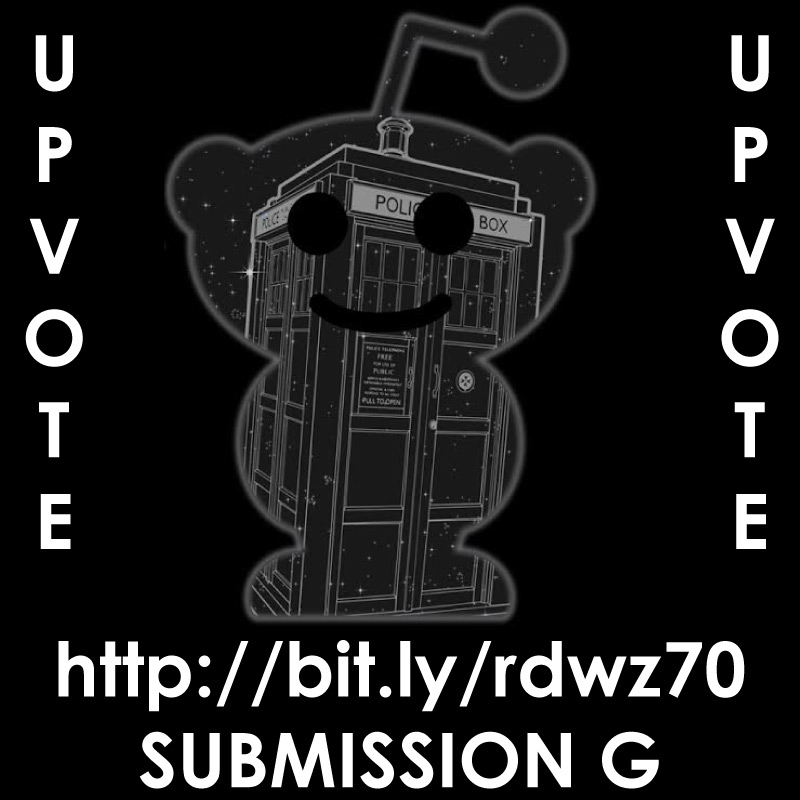 A little while ago I saw that the Doctor Who subreddit were having a competition so I thought I'd have a go.

The competition is to design a t-shirt for the r/DoctorWho subreddit that will be sold in aid of Doctors Without Borders.

So if you like my design or want to see what other designers have done, visit the competition page and upvote at least one of the designs to show support.

If you want to read the original competition details this is the page to visit
Dominion Senate Houses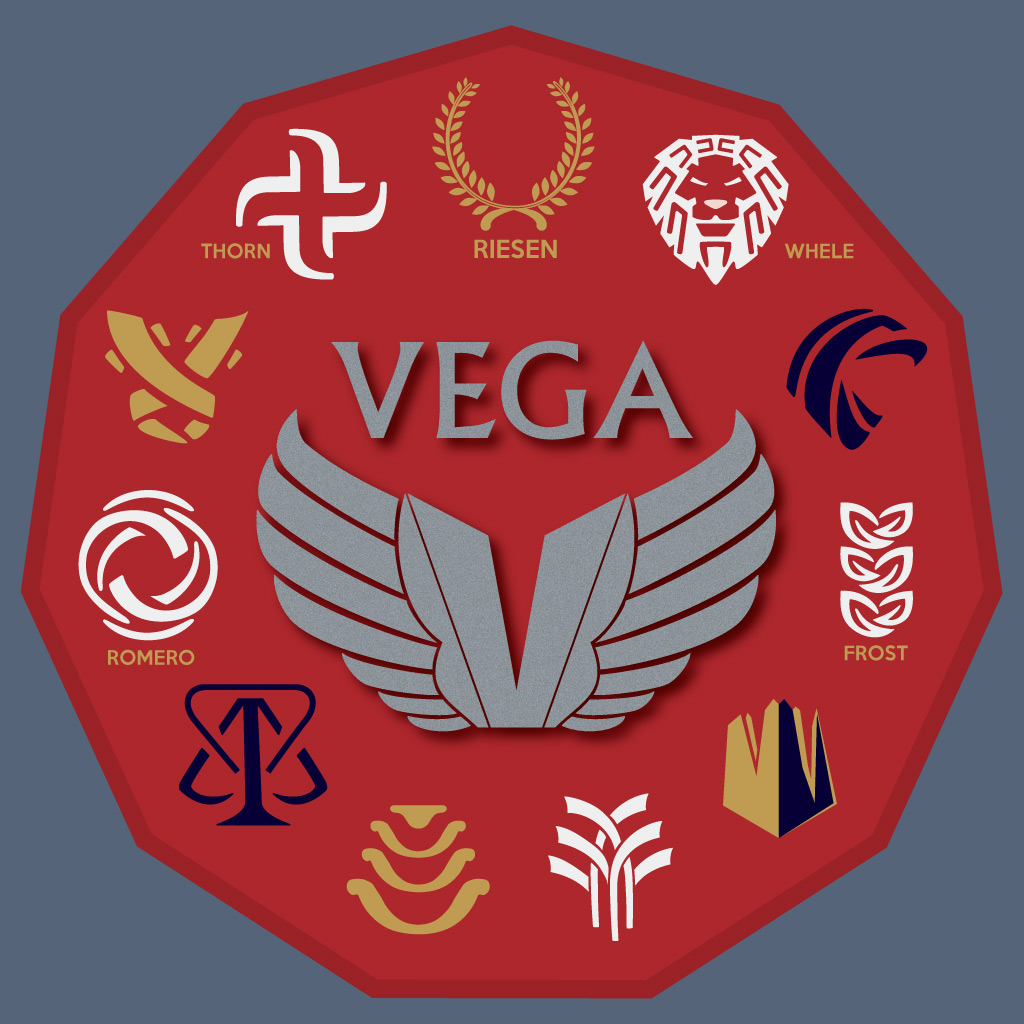 After watching the very satisfying conclusion to the first season of Dominion I have to say I was impressed by the whole story arc and multi dimensional characters.

While watching I loved trying to spot all the emblems that represent the senate houses, I managed to find all 11 in the end, although one came from the SyFy Welcome to Vega website . Not 100% happy with all of them, but they are the best I think I can get based on the limited screenshots I have managed to grab.

I sent a few tweets out with the simple version (below) and the Dominion Fan Site DominionFans.com asked me for a higher resolution version, with the names of the houses, for their fan art pages. The first problem is that I don't yet know all the house names, and I certainly don't know which emblems relate to which, so I have only added the ones I am sure of for now.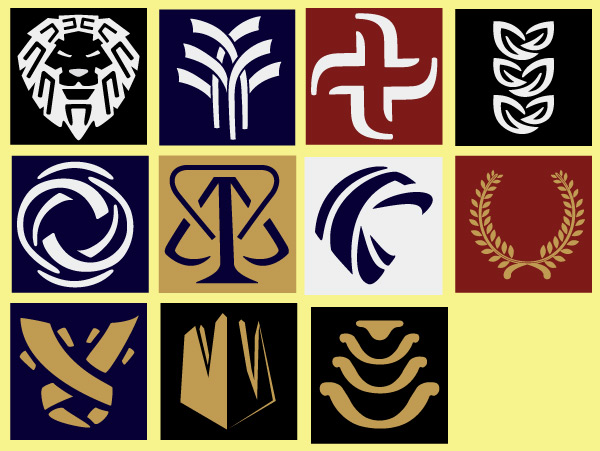 I decided to create something else to be a little more arty, and the design above is the result. It features the senate house emblems and the logo of the Vega military. I'll update it when more senate names / emblems can be matched.

One final thing or now is that I have created a new Dominion category page on this website so you can simply jump to all the posts relating to it that are posted here.
Dont Touch Lola - T-Shirt For Sale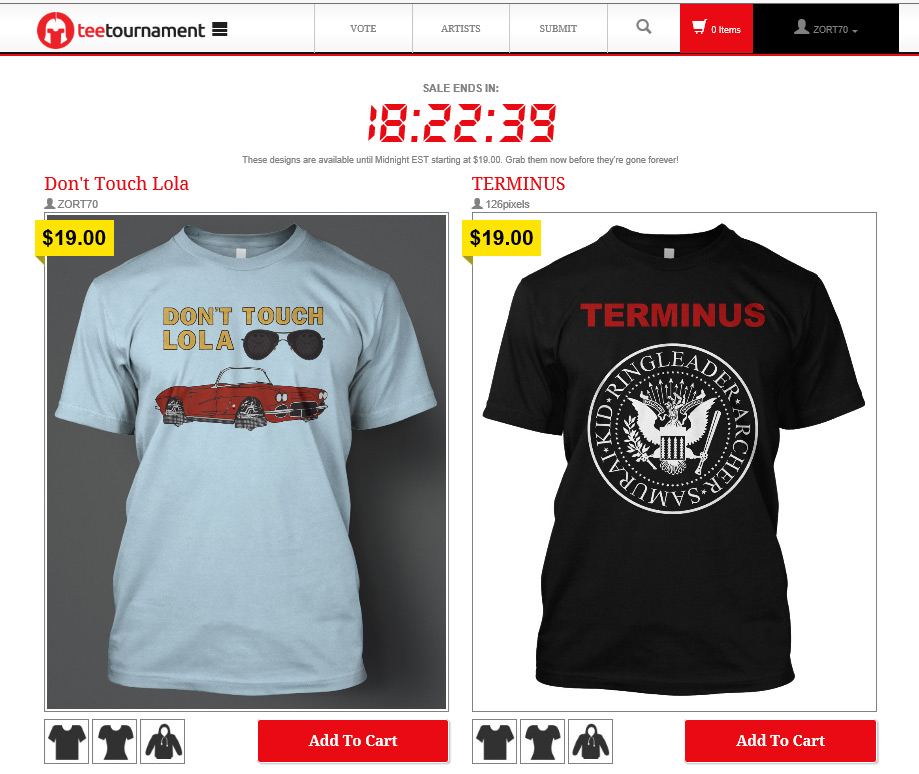 New player in the limited edition t-shirt market Tee Tournament have my Agents of S.H.I.E.L.D. Don't Touch Lola t-shirt up for sale today !

Head on over to their website to take a look and purchase it.

It is going head to head with a Walking Dead t-shirt design, so any support would be appreciated.

Below is the original version of this, originally conceived as a poster design, but never put into production.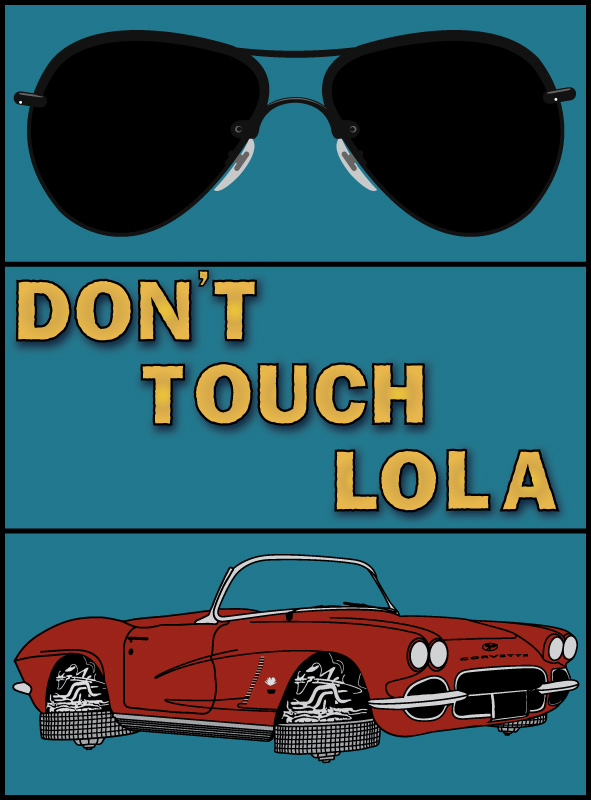 LOST 2014 in 3D !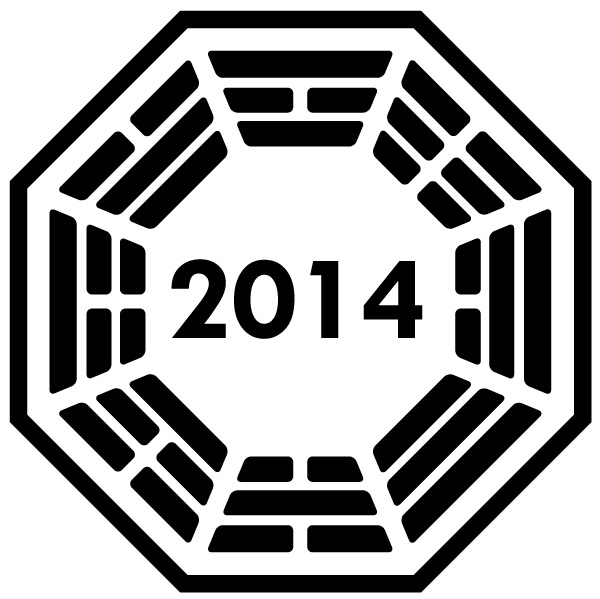 This is another thing I created for LOST 2014, although I kept it as a surprise until I got to Hawaii as I wanted to present Kelly (event organiser), Jo Garfein and Jorge Garcia with what I had created.

The idea was simple, turn this flat image (left) into a 3D object and get it printed.

Problem, first I needed a 3D model to print, and although there are a few models out there of the DHARMA logo that are free to use, I wanted this one to have LOST on one side and 2014 on the other, which none would have. The second issue is finding someone to actually print it.

The first problem I tackled by using Adobe Photoshop and teaching myself how to use its 3D capabilities, someone I had met through all the Fringe and Almost Human activity over the last few years works for Adobe and regularly posts articles and information about its 3D capabilities on Twitter (@Nikolai3D), he gave me some great tips and pointers.

I wouldn't call myself an expert yet, but I did manage to come up with a model that looked pleasing to me, I worked out that the 3D object although simple in 2D was made up of many parts that needed aligning in the 3D world.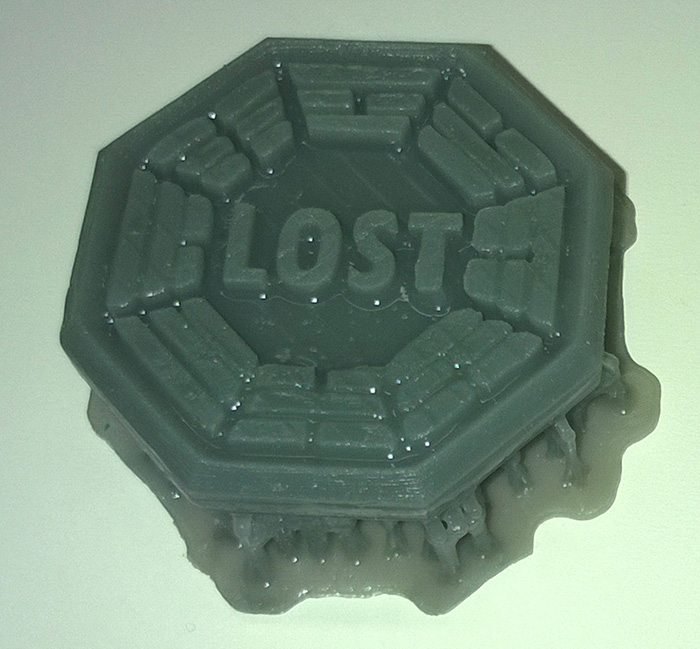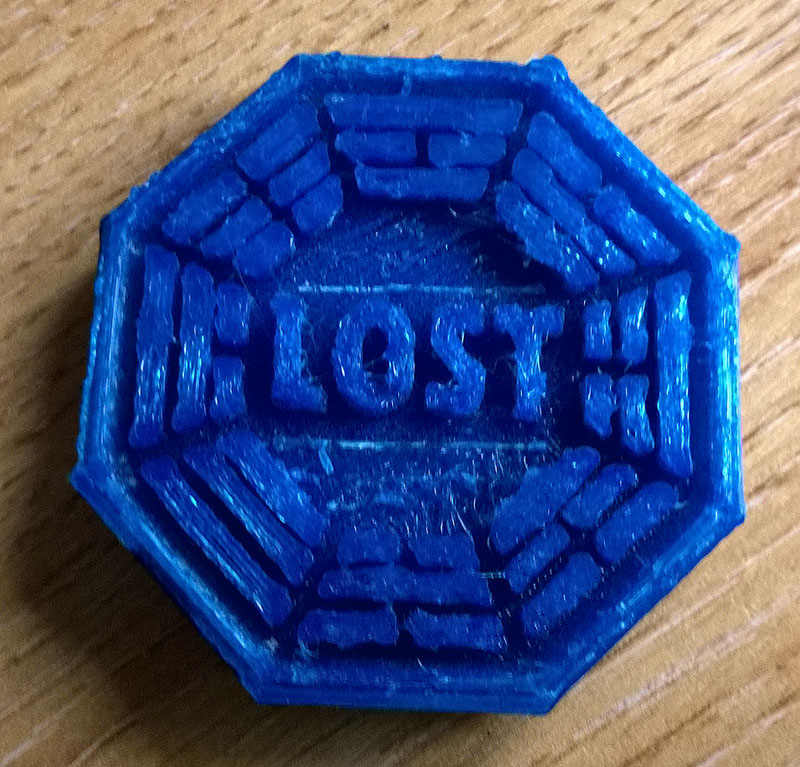 Next was the printing of the object, after searching around I found 3D Hubs. They are a central website resource, where you can upload your model and get quotes from many independent people that have 3D printing equipment around the country.

The first people I looked at were based in Sheffield, and as I was going there on business regularly and the printer was just down the road from the office I asked them to print it.

They produced two samples one in Resin (Left) and one in ABS Plastic (Right), these are test prints before going ahead with the full order I wanted and the Resin one looked good, but the plastic one looked fairly poor quality.

I agreed to ahead with the resin version and waited for my order to be completed, unfortunately I waited a long time and after several email exchanges I was told they would not be able to produce the requested order.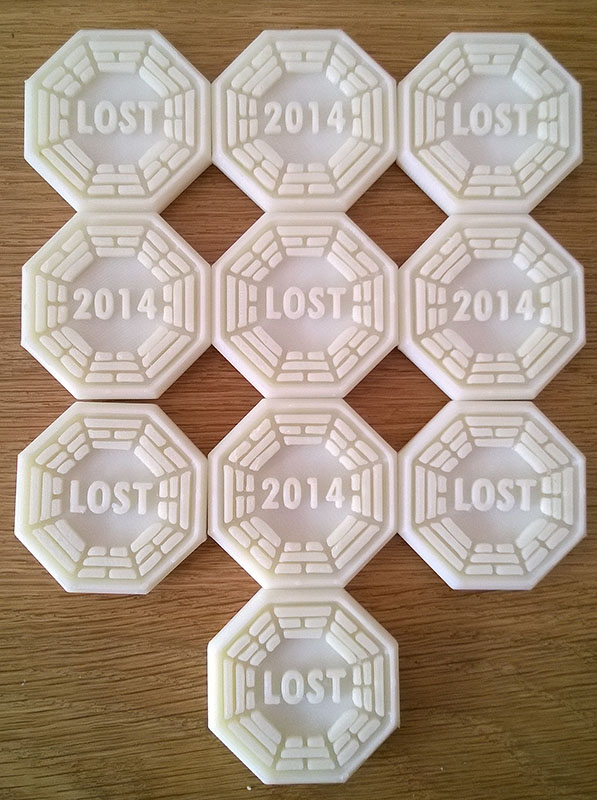 So on to plan B, there was also a 3D hub near to where I live so I contacted them for a quote. Again I asked for a test piece to be printed in plastic and this time the printed piece looked vastly superior to what was produced by the other company, so I went ahead with all 10 pieces.

The company is called Mediacopy and this is the link to their page on 3D hubs. Their customer service was excellent and I'd thoroughly recommend them to anyone looking for a 3D print like this.

As you can see what I got was the 10 pieces I had asked for in white plastic, and they look excellent on their own, but I had decided at the outset that I wanted them to have a metallic gold / bronze like look. In the end I decided to do this to 5 and leave the other 5 as they were.

So out came the paint and brushes, below are a couple of photographs from the various stages, click on them (and all the pictures) to get larger versions.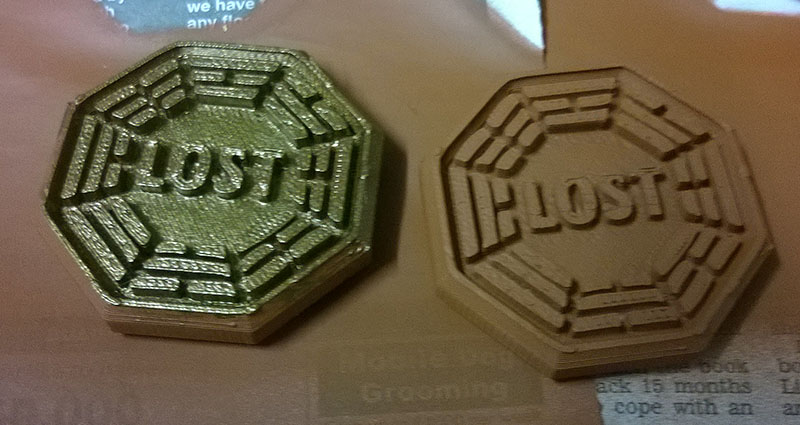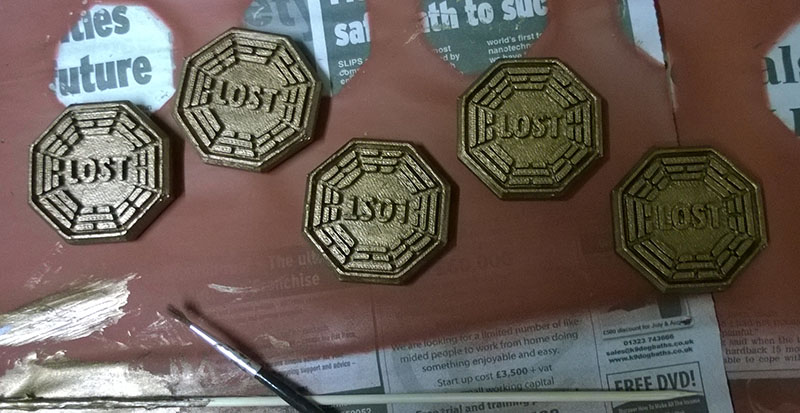 While painting these I found it was actually quite nice to do something outside of the digital world for once !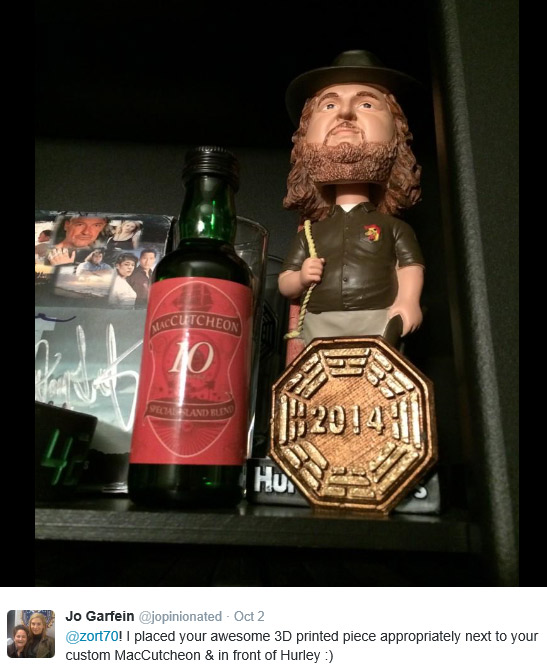 So I finally arrive at LOST 2014 and gave them to Kelly, Jo and Jorge, there were also a few given out as a prize for the Barracks Notice Board competition (more of which later)

It was great fun to do, once I had worked out how to do it, and all I can say is the future is here and it involves 3D printing, I have a couple of great ideas for future projects.

I'll give the final word to Jo, who sent me this picture of her token back at home.
Dominion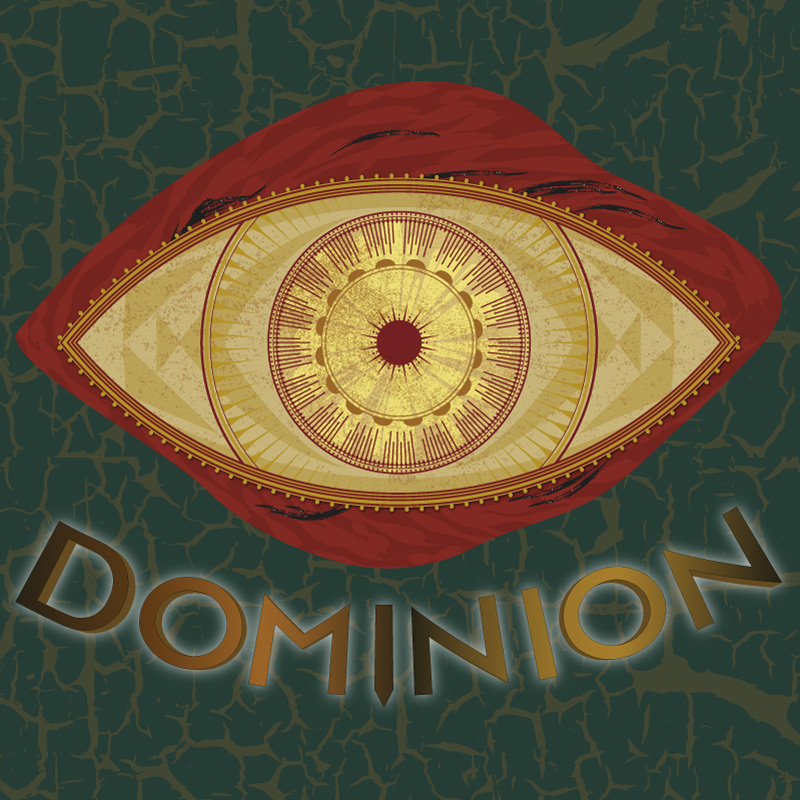 Anyone seen the SyFy tv show Dominion ? I have seen the first few episodes and it looks really good

Here are a couple of items for those interested in the show, both with my version of the eye image that is seen in the pilot episode credits.

The version with the wings has a quote, also from the pilot.