Almost Human Comic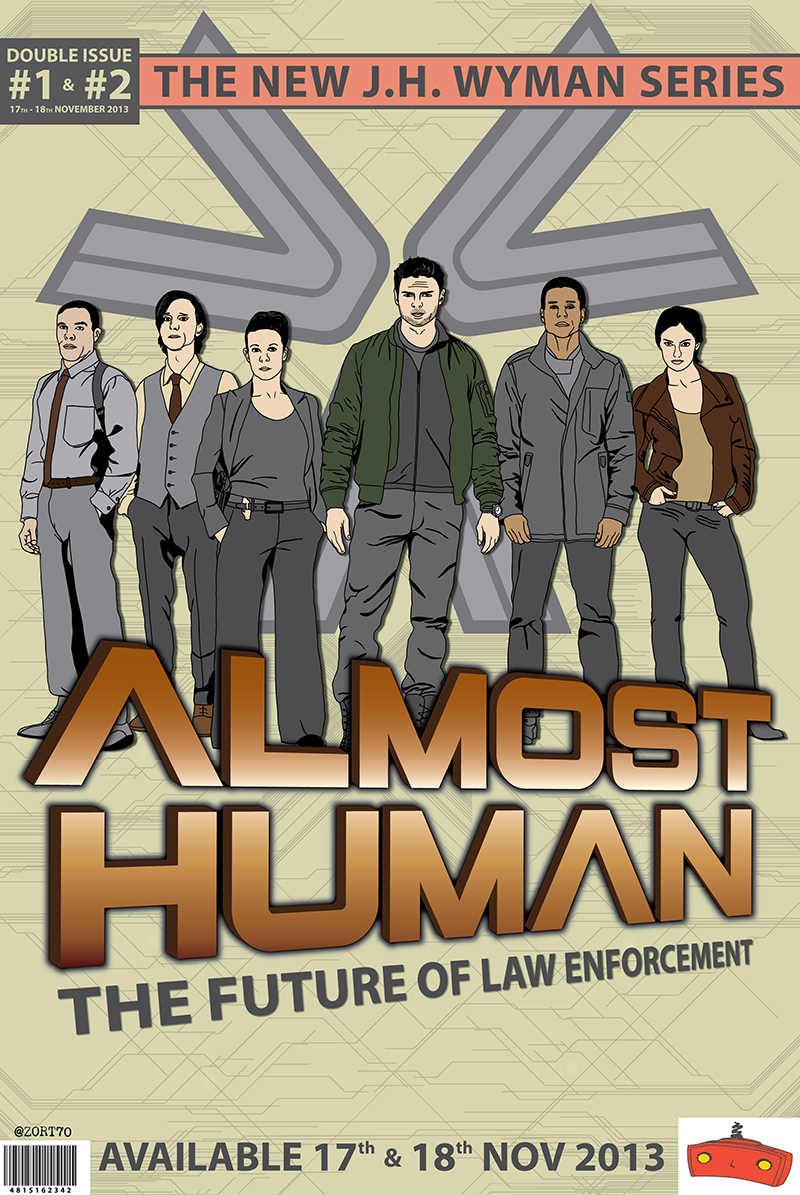 This is something I created around the start of the TV show Almost Human, but forgot to post it to this website

It is my version of a comic book cover announcing the show starting.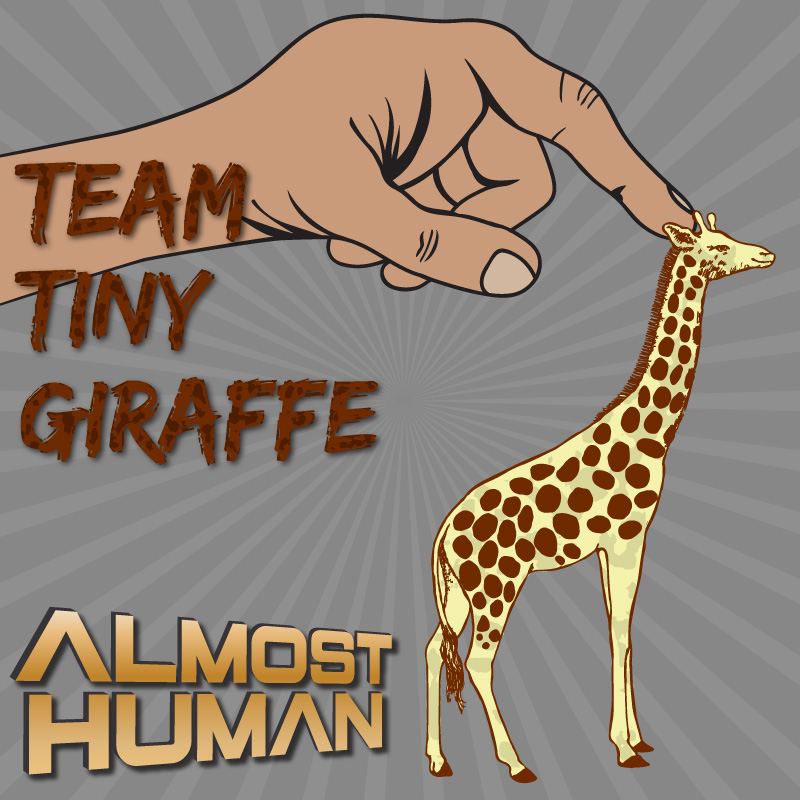 Also included here is a small icon I created to show support for almost Human on the sad news that it wasn't being renewed.

Fans of the show will know what it is all about
---
Almost Human Fan Campaign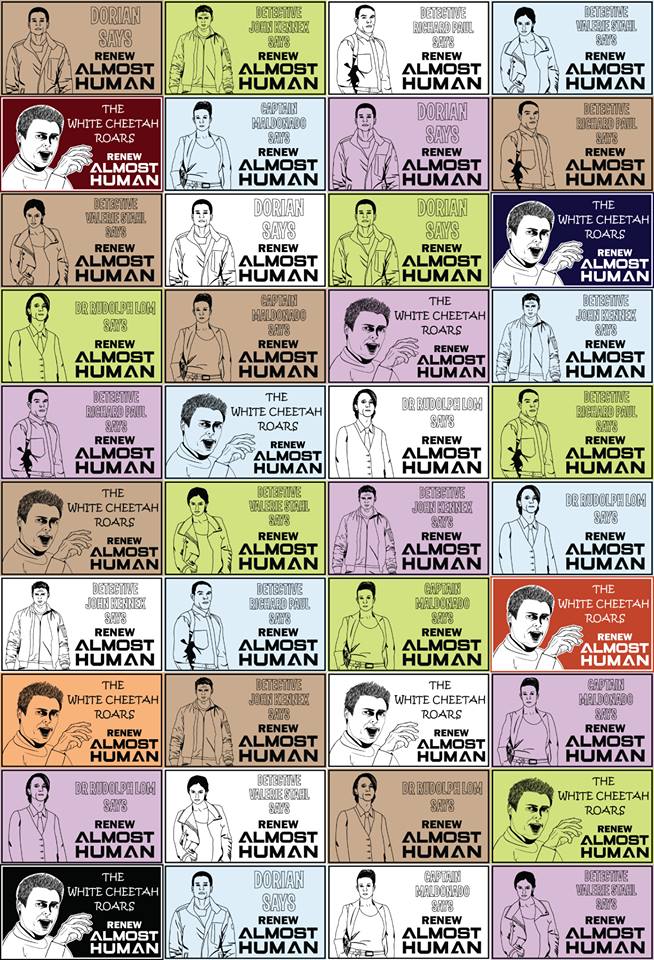 As some of you may be aware Almost Human, the US TV show about a future cop and his Android partner has been left in a kind of limbo.

A group of fans are getting together to make a little noise and make sure the powers that be know there is lots of support out there for this TV gem.

I have designed a few things over the last few weeks and I have created two more for this campaign, the first are these cards with all of the major characters and one special one of John Kennex in his White Chettah Roar pose.

This collage version is just a collection of all the cards and there colour variations that looked realtively pleasing to me.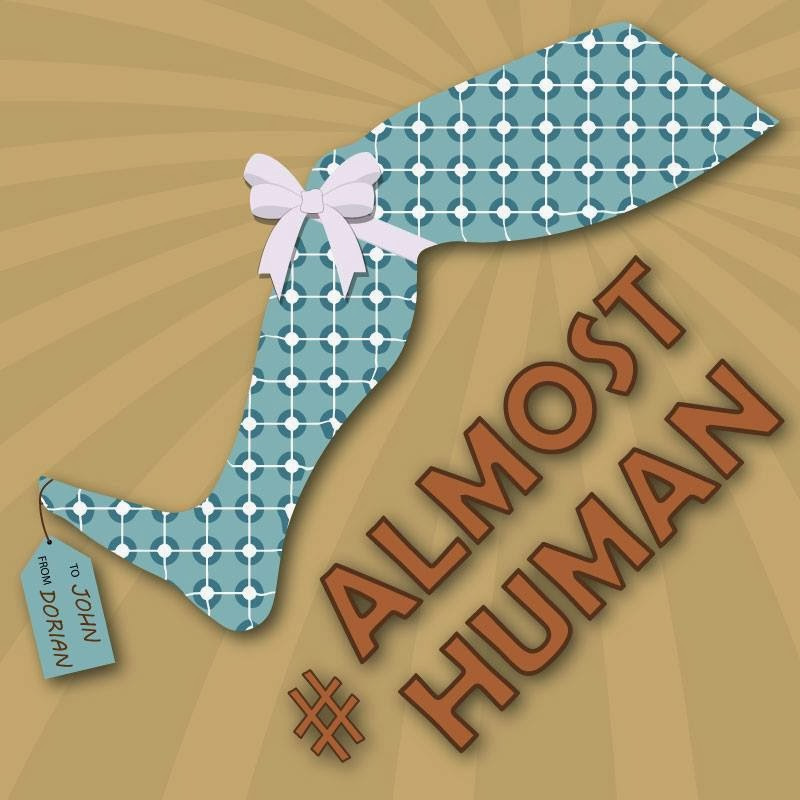 The second image here is my version of the present Dorian gives to John in the final scene of season 1. Use it wherever you want to, online or there is a twibbon version on the Almost Human Task Force Fan Art Matrix

Read more about the project at the Almost Human Task Force Blog
---
---
---
Almost Human 50 Shades Of Purple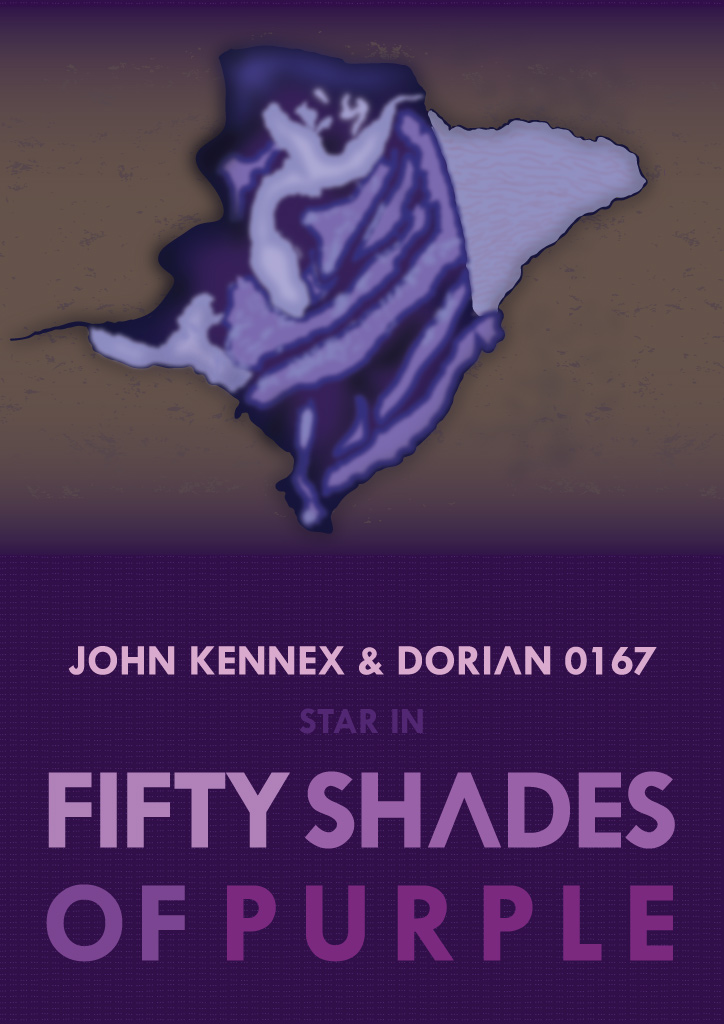 A quick poster idea based on the slightly disturbing image of the inside of Dorian's head in the third episode of Almost Human to be broadcast.

Any similarities to another famous work involving shades of another colour is complete coincidental ;-)
---
Almost Human Countdown
It is a couple of weeks until Almost Human debuts in the US, so to remind you when here is a handy count down.



The graphics were designed by me but the genius behind the code to animate everything is Nikolai Svakhin - @Nikolai3d on twitter.

You can see this and much more fantastic Almost Human art on the Almost Human Task force website.
---
Almost Human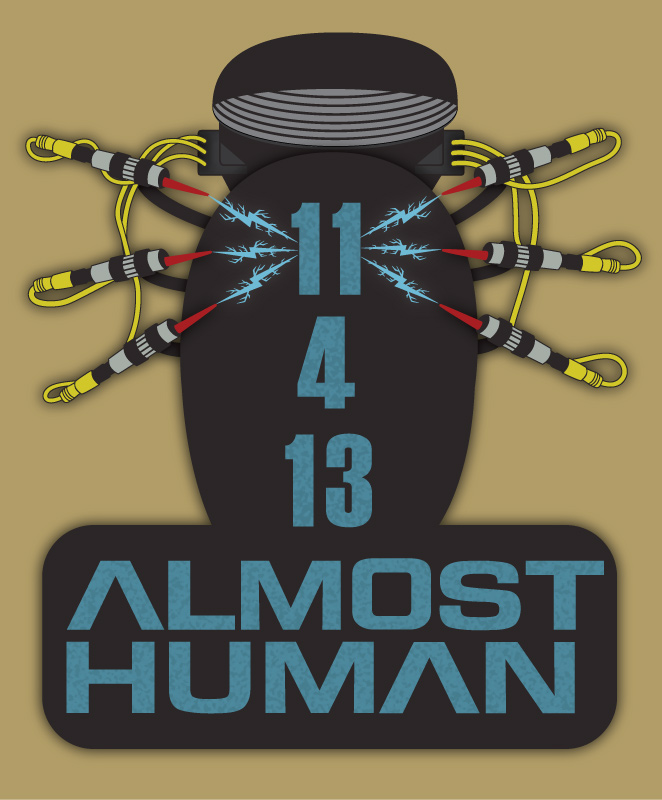 You may not be aware but starting soon in the US is a new TV show called Almost Human.

It is being produced by J.J.Abrams (Bad Robot) and J.H.Wyman, who also was the show runner for Fringe.

Set 35 years in the future, when police officers are partnered with highly evolved human-like androids, a human cop is partnered with a discontinued android with unexpected emotional responses.

A whole host of Hollywood actors and action aplenty this should be a fantastic TV show to watch.

So now to explain what this, and the icons below are, as you might recall I created quite a few icons for Fringe during it's final two seasons to help promote the show.

There are a few like minded souls from the Fringe days that appreciate what Joel Wyman and Bad Robot did for Fringe and we want to support this new show as much as possible.

So we have started creating things and promoting on social media where we can to help spread the word.

The image above is a small promotional banner to state the date (in US format for those Brits who are reading this). It is based on a machine seen in the promo videos which appears to help switch on the android police officer.

Below are four icons, one is an icon version of above, one is based on the police dept logo seen in the promos.

One is a little sneaky as it is a logo for an electricity company seen in a behind the scenes photo shoot, and the final one is one I created before even seeing a trailer which as a mechanical hand reaching out to a human hand, which I am assured has some significance in the show.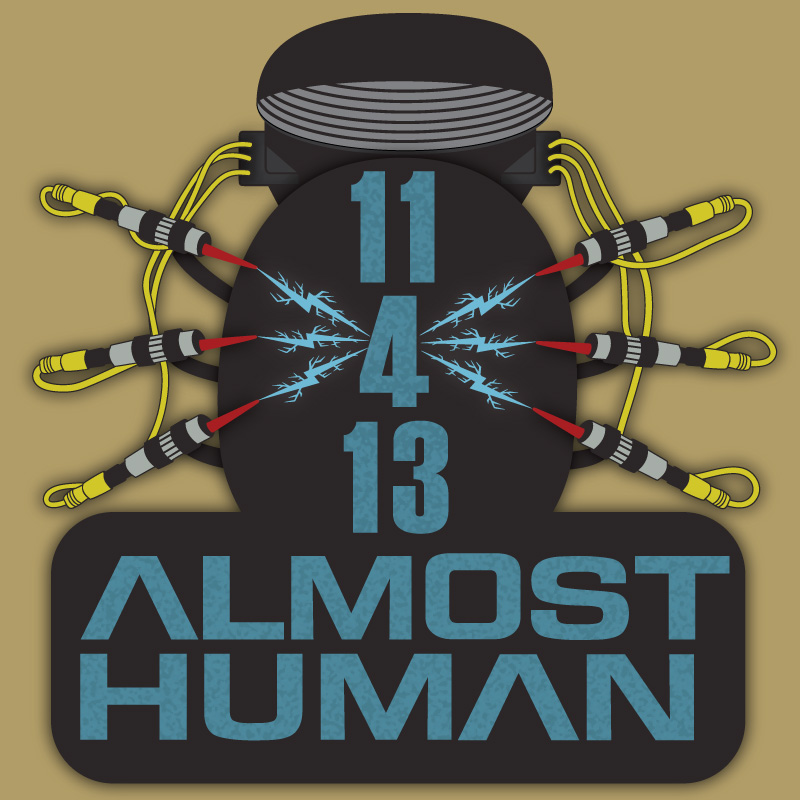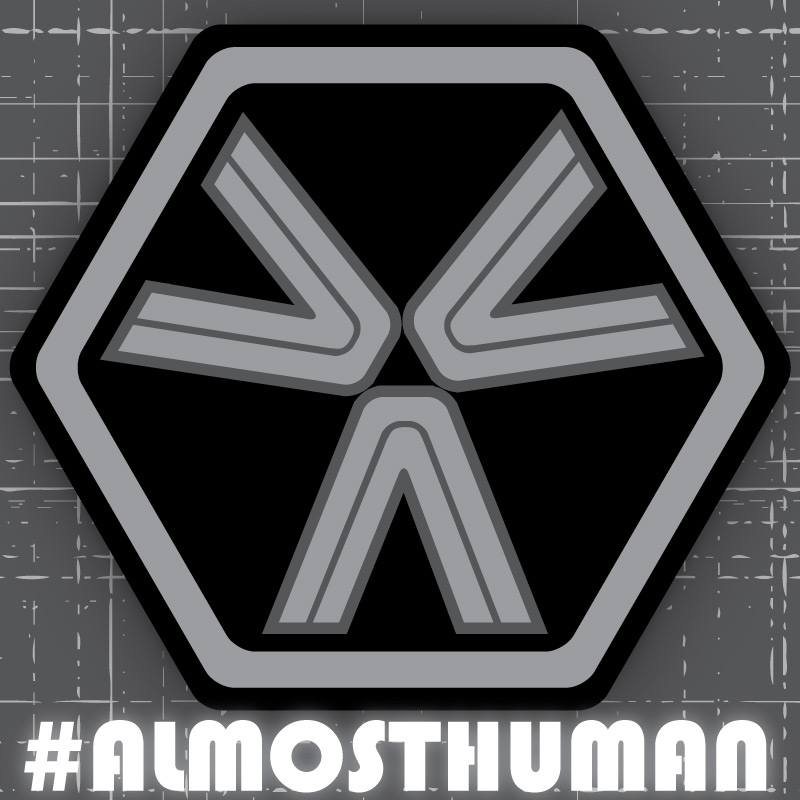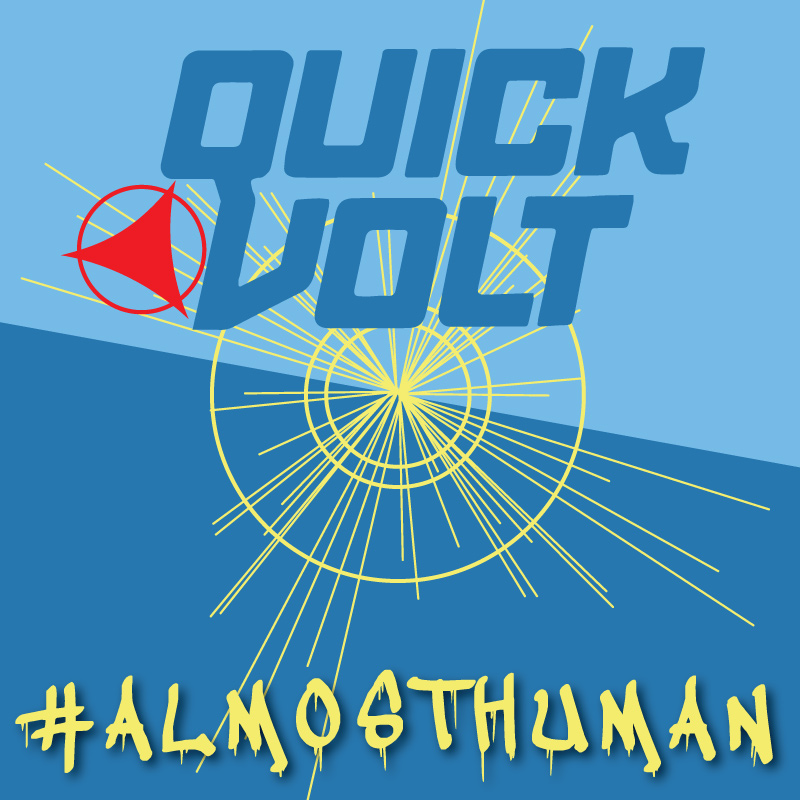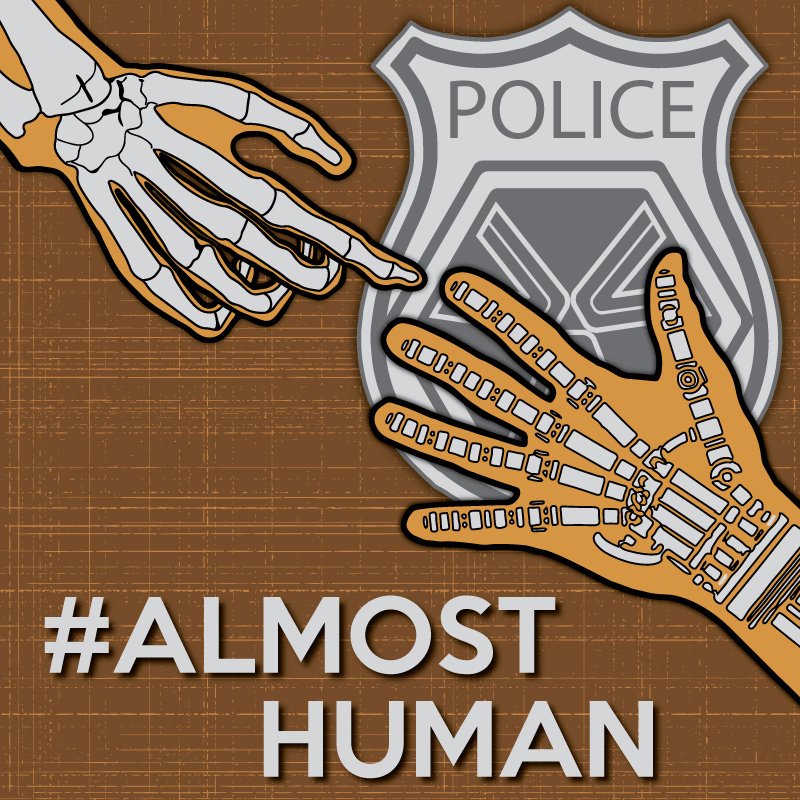 You can see these and many more icons that are free to use on Twitter and elsewhere on the Almost Human Icon Matrix which is being tested right now - Click here to see the Almost human icon matrix
---
Make Human Reality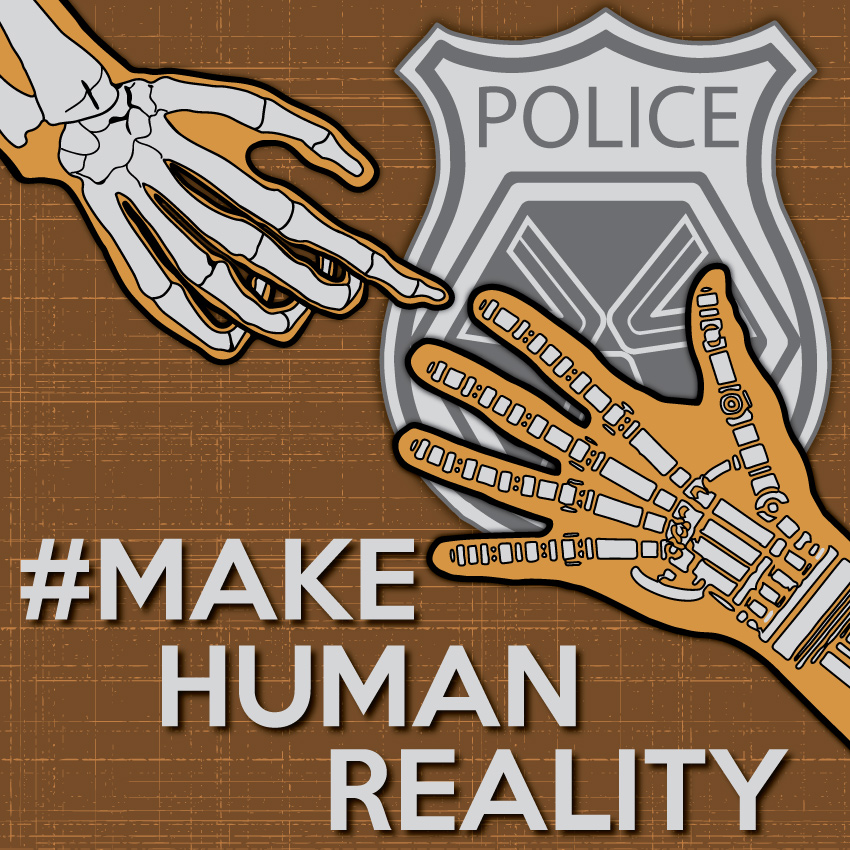 We all know how much the Fringe community gathered together to support our show, well how about doing it for another show before it has even been aired !

The very talented paring of Joel Wyman and Bryan Burk have a new pilot in production called "Human", and to show support for the pilot in the hope that it will make a full series the Fringenuity team have been hard at work looking at how social media can help make that happen.

So this is my small contribution, an icon with the hash tag "MakeHumanReality" that anyone can use to show support or even just ask questions about the tv show.

Bear in mind though that no one has any real answers as this is so new !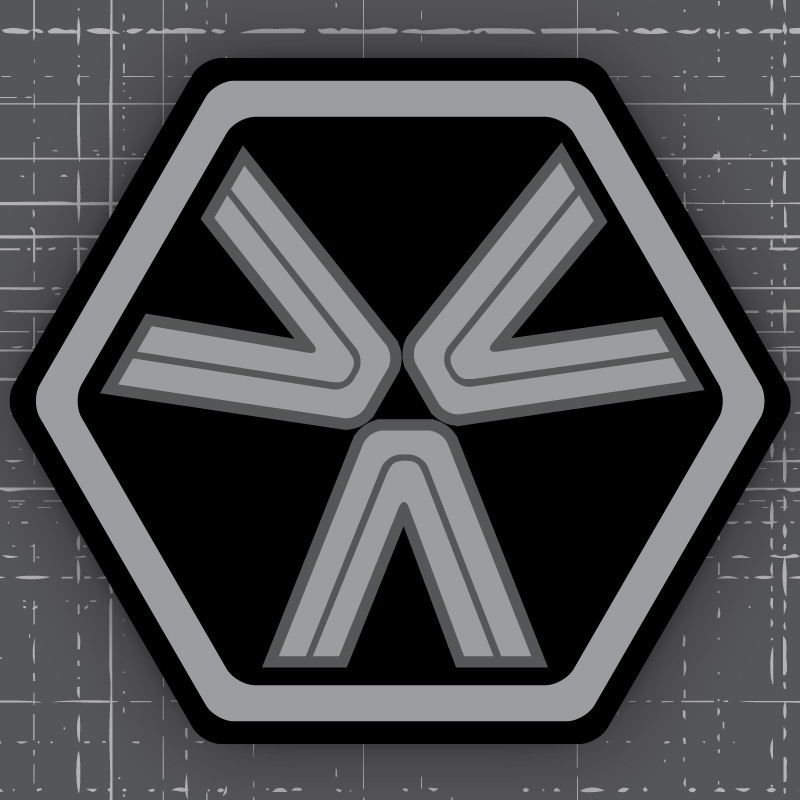 Also here is another icon showing my interpretation of a symbol from the TV show that was first shown in some behind the scenes pictures posted by YVR Shoots.

Click on each image for a larger version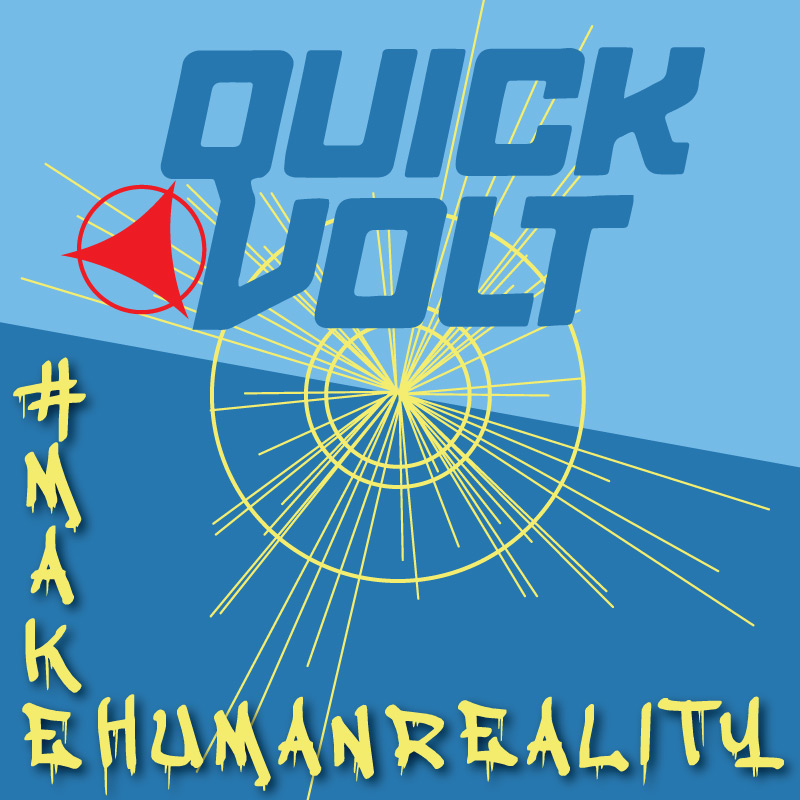 * Update * I saw another on location photo and decided to create another icon to support the show, and here it is.