Jonny Coyne at Collectormania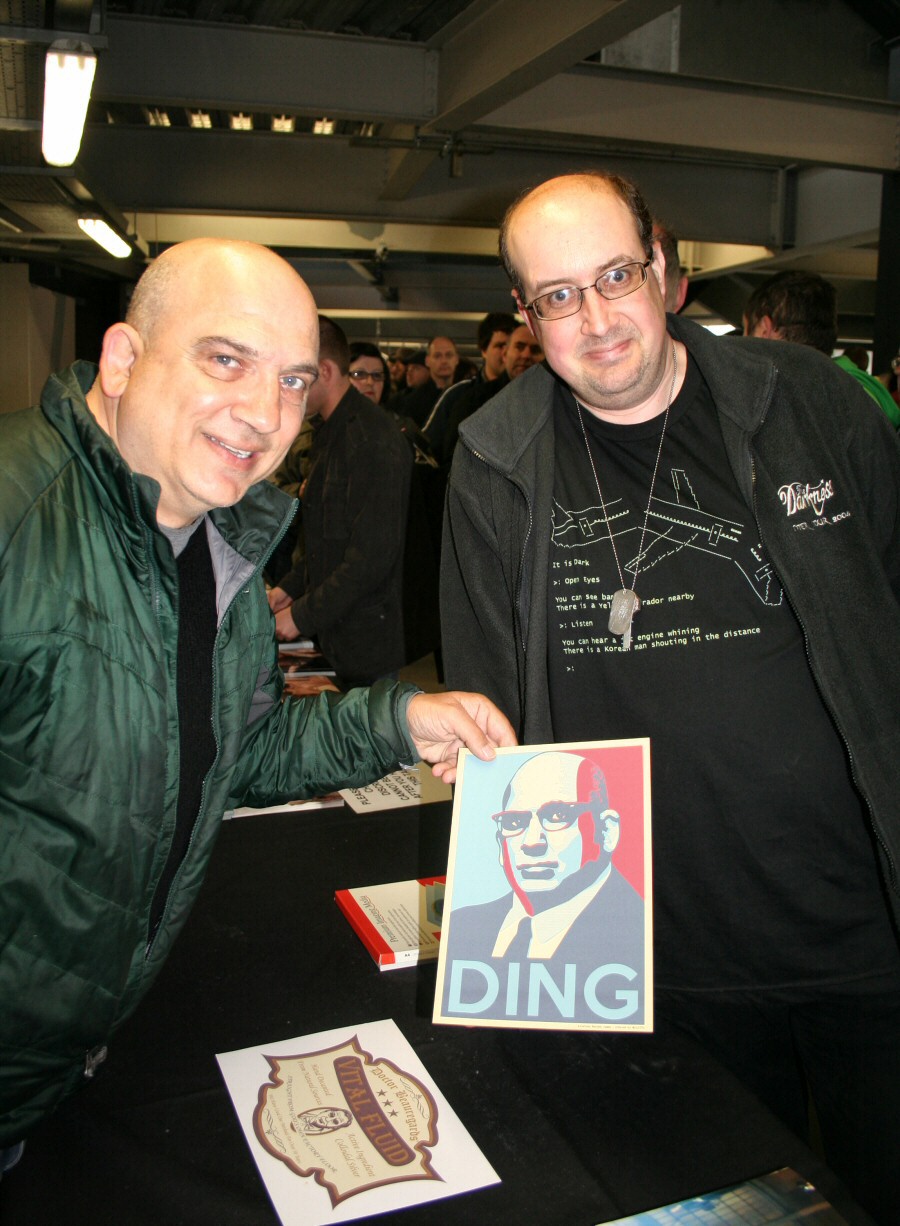 At Collectormania 18 in Milton Keynes on Saturday (02/062012) I finally got to meet Jonny Coyne.

If you have been following me online you would know all about the DING poster, so when I knew Jonny was coming back to the UK I had to take the opportunity to say hello.

Jonny is a really nice person and was happy to chat about all sorts.

His next project is a western, where he will get to fulfill a hollywood dream and ride a horse !

I also gave him a printed copy of the Beauregard's vital fluid design and he said he will pass it on to Doctor Beauregard himself, Leon Rippy.

So finally is the really lovely tweet he sent out last night.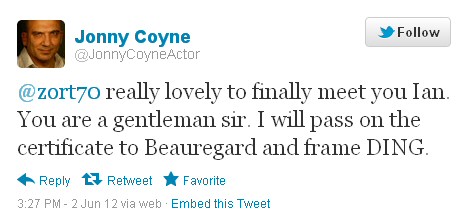 << Return to the zort.co.uk home page