Nexus 7 Wallpaper Guide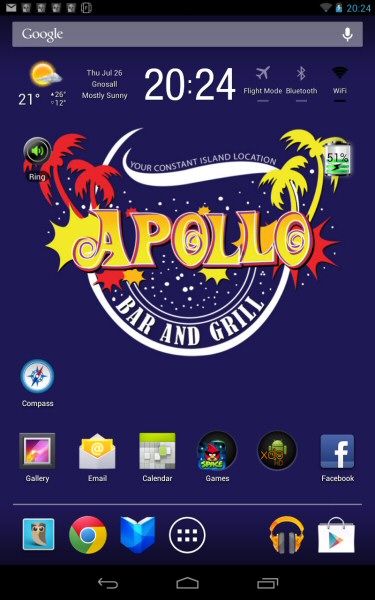 I recently aquired a Google Nexus 7 tablet and the first thing I wanted to do to customise it was to create a wallpaper, an example of which is shown here.

On the surface it appears to be a complex job to do this as the positioning is difficult to get right.

So I created the template below to try and help others to do the same thing.

Click on the image to open the full size version (1600 x 1280 pixels) and save it to the place you will be creating your image from.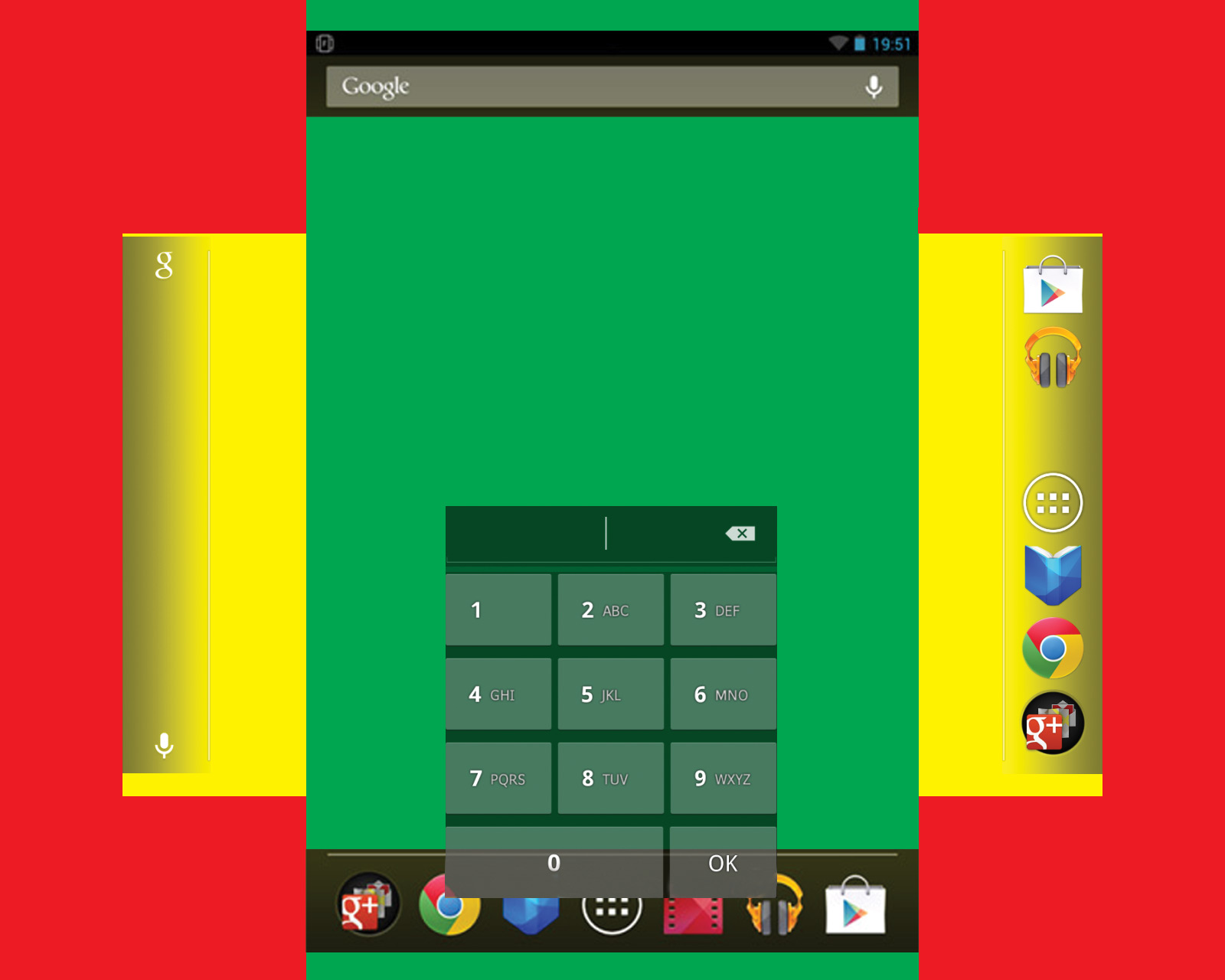 To use the template open it up in your preferred image editor.

I'm going to assume you have the ability to use layers, so make this the background or lower most layer and create a new layer on top.

Then simply put your image where you want to see it on screen.

The green area is the home screen in portrait mode, the yellow is the landscape home screen and the red area is any area to the left or right of the home screen.

I've also put elements of the interface that are non moveable and would otherwise obscure parts of your image.

There is also the standard lock screen numeric pad so you can avoid that area if you want to.

Once you are happy with your wallpaper simply hide the guide image on the background or lowest layer and save your image.

Transfer it to your Nexus 7 and then set it as the wallpaper, making sure you use the crop tool on the wallpaper screen to use the full image.

If you want to ask any questions the best way to contact me is via Twitter - @Zort70
<< Return to the zort.co.uk home page