Doctor Who Quotes - Eighth Doctor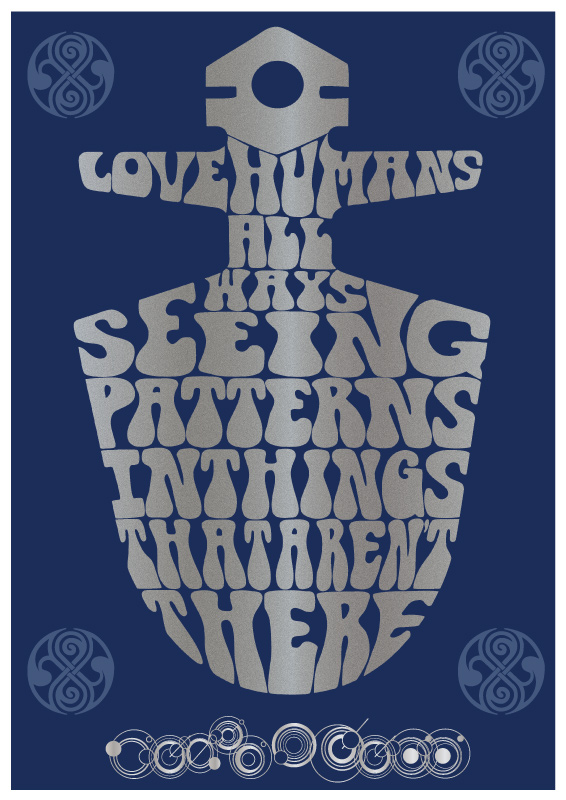 As it's August already (!) it must be time for the Eighth Doctor Who Quote Poster.

Paul McGann only had a few fleeting moments on screen compared to the others, but made quite an impact, I think this quote has to be my favourite from the TV movie.

Being human of course I hope you recognise the pattern of the TARDIS key that the Eighth Doctor used and others used at various points in his history.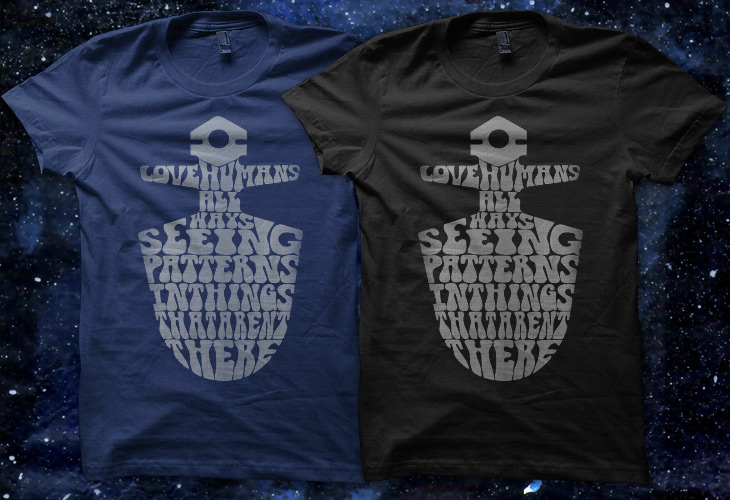 I also thought the key design would make an interesting t-shirt so I have uploaded it to a few daily print sites.

The first to accept it is Teebusters, if you have a moment please click here to vote for it

Also available at Qwertee, click here to vote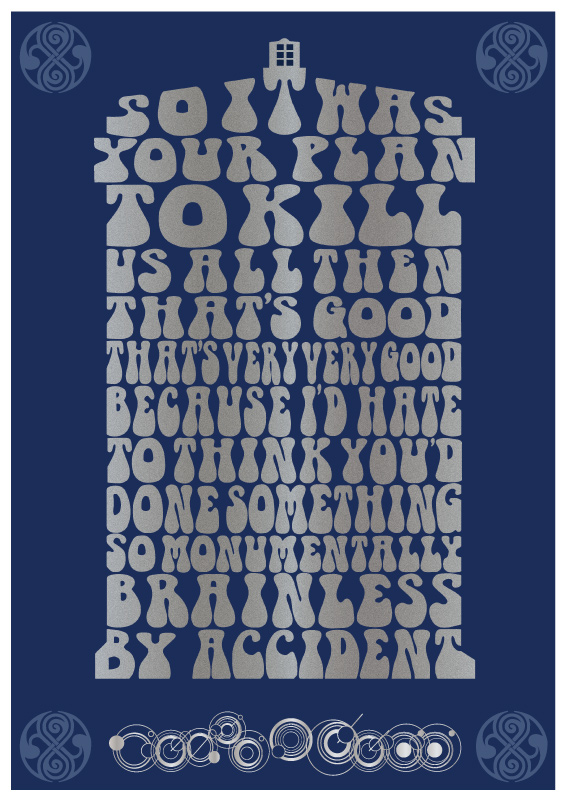 Now when choosing a quote for Doctor Eight I had a choice to make, do I stay with the on screen appearance or do I use one from the huge body of work that Paul has made with the Big Finish audios ?

I realised that the only option was to break my rule of one quote per Doctor and recognise that huge contribution to the Doctor Who universe.

So presented exclusively here is a bonus Big Finish quote from the Eighth doctor.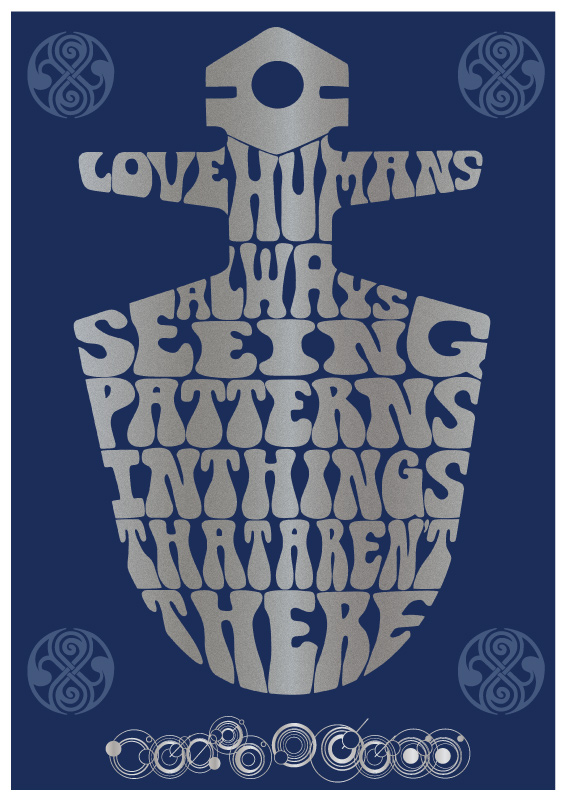 Controversy !

The grammar police have been out in force and given me a talking to !

I was aware of the deliberate mistake in the original, however I decided to use "all ways" instead of "always" as it was neater and fitted the design in a pleasing manner.

However it seems that may have been too radical for some people and I decided to try it the "correct" way and see how different it was.

It may be correct but I'm still not convinced it is better, but I am going to let you all decide, let me know on which ever social media website takes your fancy and if the posters get printed I will make a final decision based on feedback received.
<< Return to the zort.co.uk home page