Doctor Who Quotes - Tenth Doctor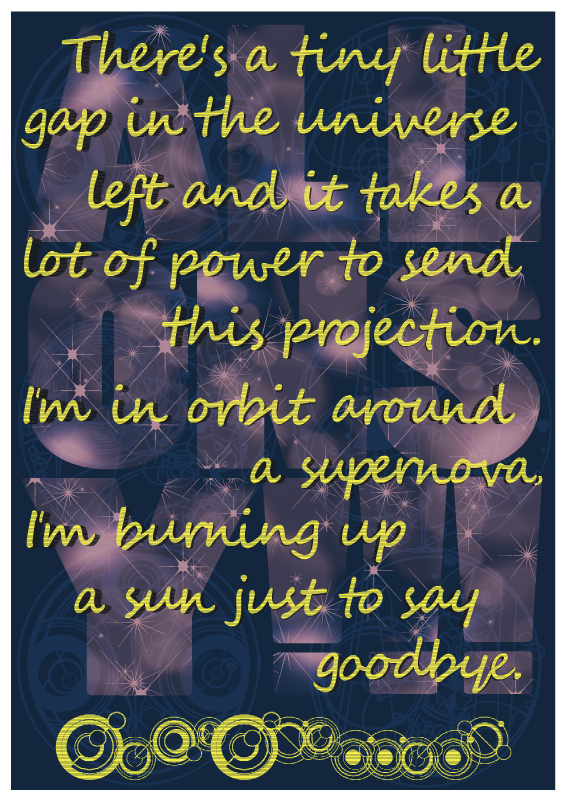 As October is here and Nerdfest is over I can now post the 10th Doctor Quote

This one is sort of two quotes in 1, the main quote of course being about Rose being left in another dimension.

The second in a sort of starry background universe is the 10th's favourite phrase ALLONSY!

If you are following the quotes project you will probably know that I have printed 50 sets of the quotes and they will be available for sale, that date is nearly upon us and I will post more details about how to purchase them very very soon.

Keep checking the main Doctor Who Quotes Project Page for details.
<< Return to the zort.co.uk home page