Fringe Anniversary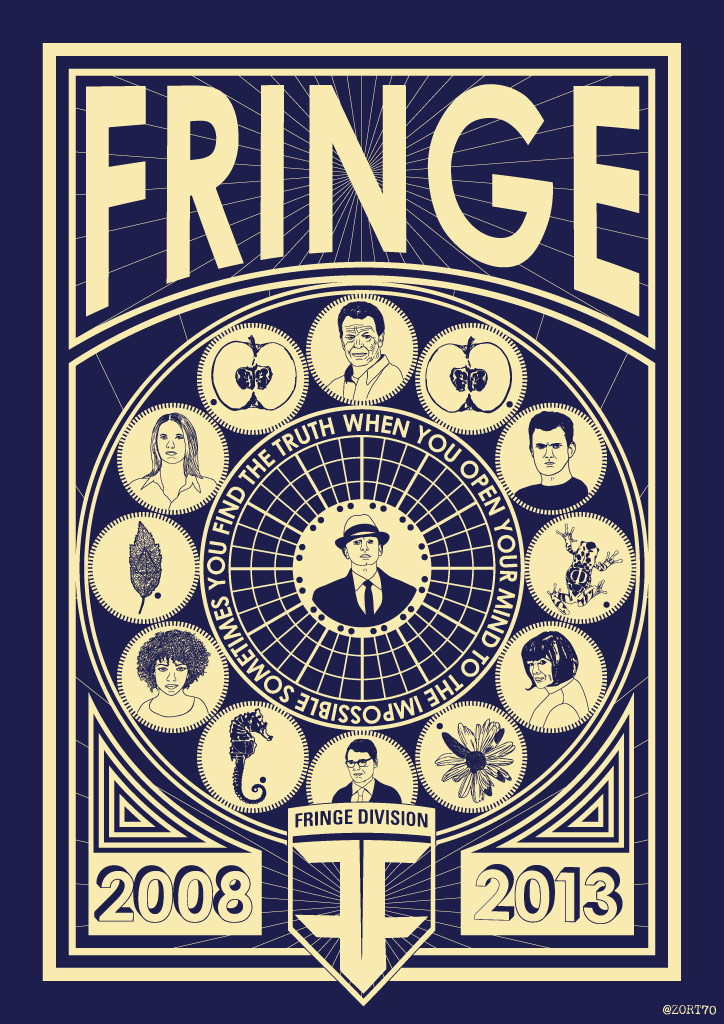 On the 18th of January 2013 the little show that could ended, at least for now ;-)

Fringe was a special part of my TV history in all sorts of ways and I wanted to do something to mark the moment.

The good folk at @FringeFridayNet let us know about an event on the 18th of January this year to get #WeRememberFringe trending at some point on the day.

I decided a few days ago that I wanted to create something to mark the occasion, and here you see the end result. There is of course a red version and a blue version :-)

This design went through several versions and I played around with which characters to use until I settled on this combination. (Sorry Broyles fans)

I have made the poster available in my limited editions store as a limited open edition. Which means it will be available for sale for 1 week starting today and ending on the 25th of January 2014, so how ever many posters sell that will be the edition size.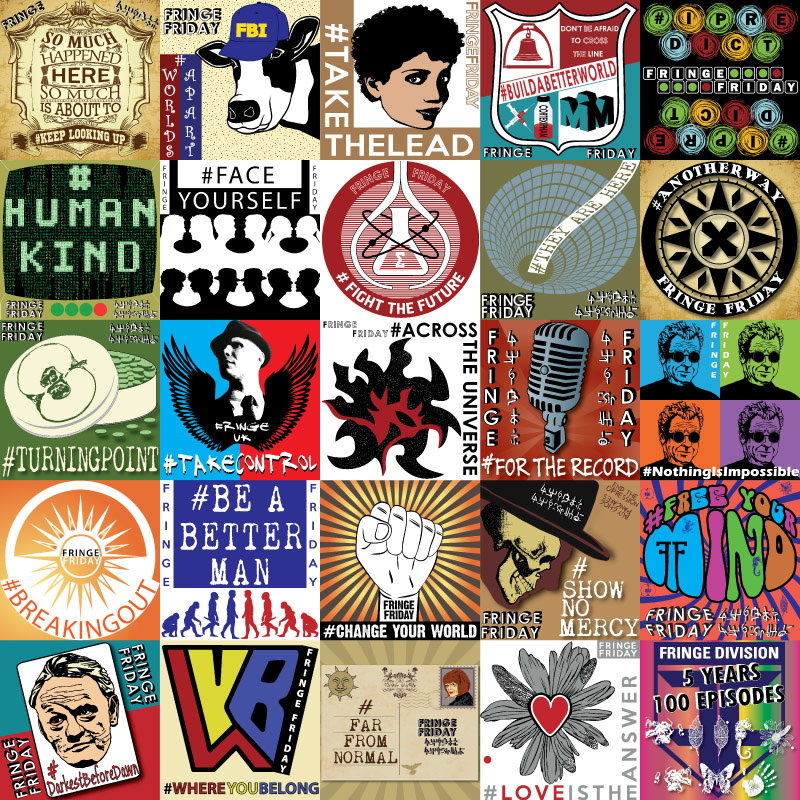 For early birds the first 10 orders will get a bonus fringe icon print that isn't available anywhere else.

It will be interesting to see if the red or the blue poster sells more !

Talking of icons it wouldn't be a Fringe twitter event without an icon, so I created this icon version based on the poster, click on each one to see the large version.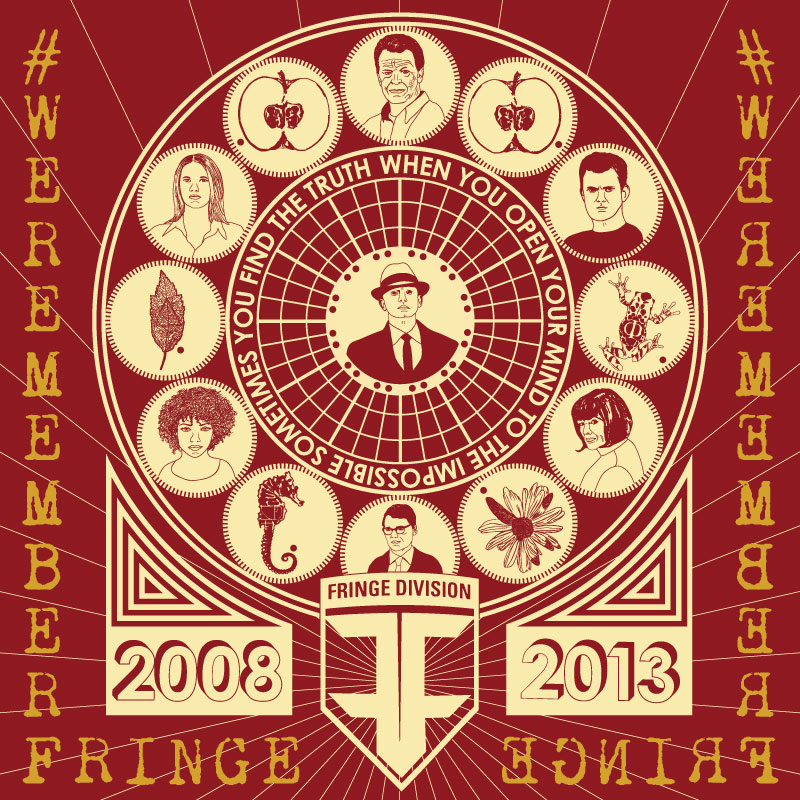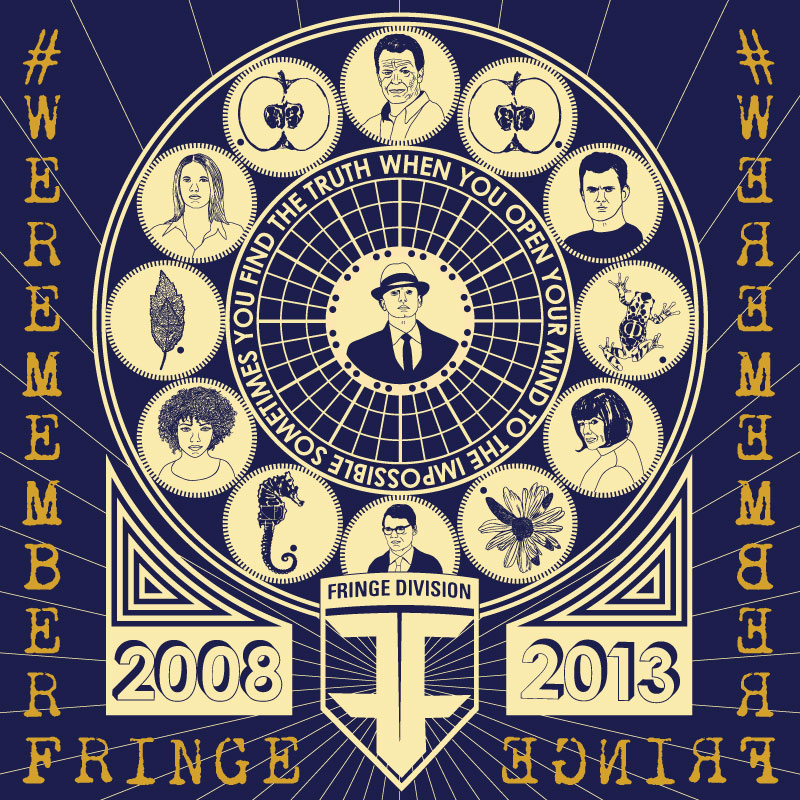 << Return to the zort.co.uk home page