Hawaii 50 - Moku Cuts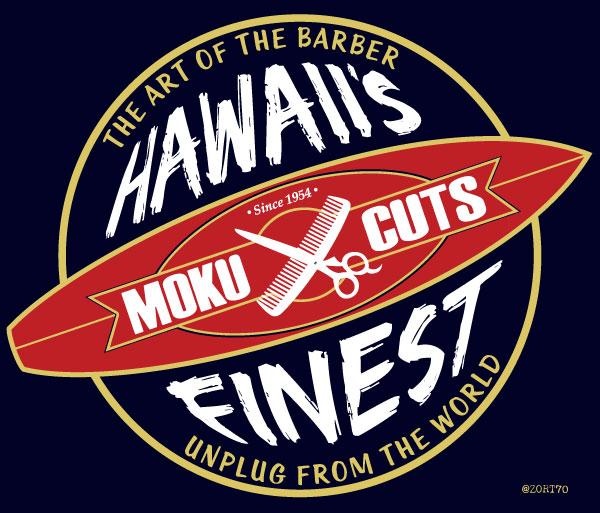 A recent episode of Hawaii 5-0 took place almost entirely in a barber shop.

I can tell you are thinking that it wasn't the most interesting story, but you would be wrong, a great episode from my favourite pairing of Bryan Wynbrandt and Steve Lilien who were the co-creators of Alcatraz and are now writing for and producing the show.

I thought I'd have a go at reproducing the Moku Cuts logo, but expand on it a little and create a t-shirt design based around it.
<< Return to the zort.co.uk home page