Star Wars Rebels - Crystal Hope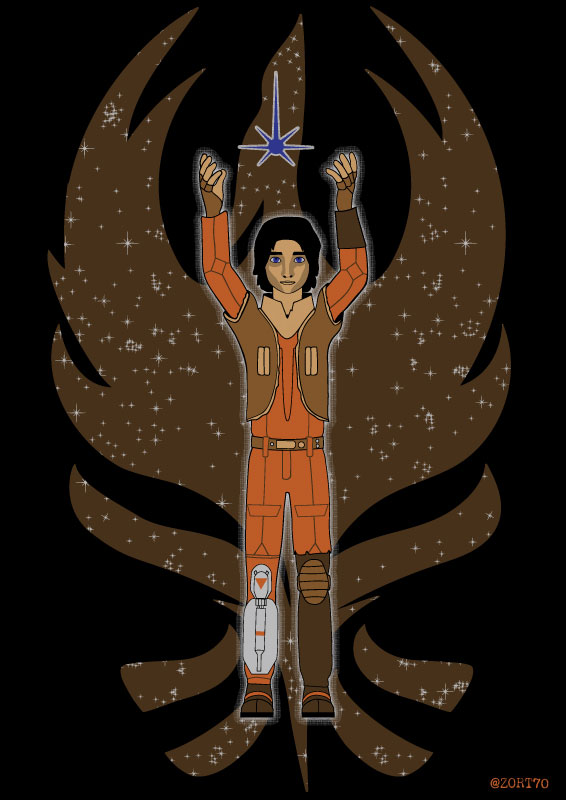 If you are watching the latest iteration of Star Wars cartoon, Star Wars Rebels, then I'm sure you are already loving what they are doing with it.

The final episode in season one was quite epic and the return of one of my favourite characters was a very welcome moment.

What we have here is another of my favourite moment's, when Ezra earns his Kyber crystal and fully starts his journey as a Jedi in training. I also added in the background the spray painted symbol that Sabine painted on the wall and that a younger Lando Calrissian sees when he is aboard the Ghost.

I have now added this to my Redbubble store if you want to get a t-shirt, pillow, bag, sticker or other version of the design.
<< Return to the zort.co.uk home page