Oswins Cafe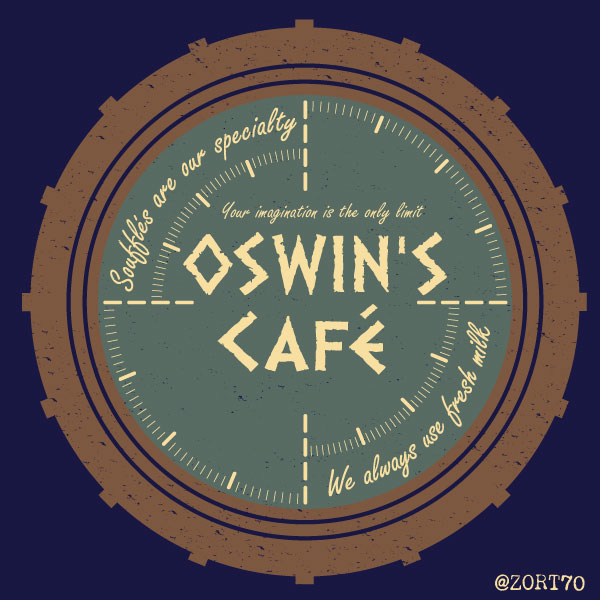 Oswin's Café, Soufflés are our specialty and we always use Fresh Milk.

Loved seeing the new companion a few episodes before she was due to appear, a great surprise.

If you can't see it already the outside of this is a DALEK eyestalk, with the targeting pattern in the middle part surrounded by the words.

If you like this it is now available on Redbubble.
<< Return to the zort.co.uk home page