Falling Skies - Mason Militia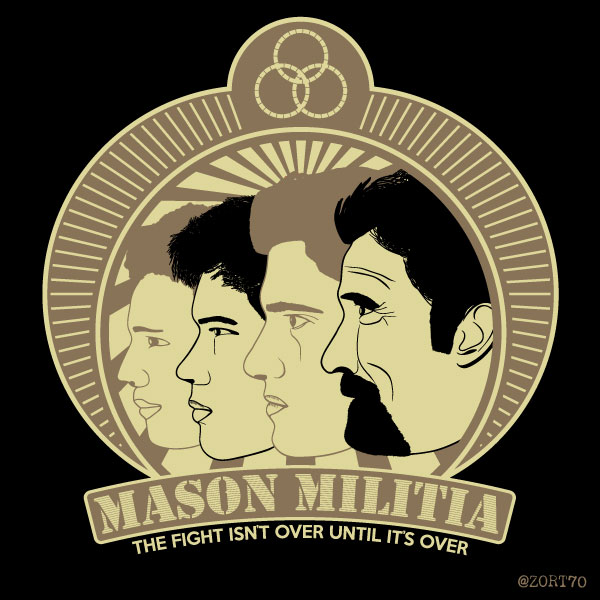 When you encounter alien Espheni overlords, you'll want the Mason Militia to save you.

Celebrating the imminent end of the Falling Skies journey, I thought the Mason boys needed a t-shirt of their own.

The term "Mason Militia" has been mentioned a few times in this final season so I thought I'd try and create a military style patch for their members.

Featuring the four Mason men (Matt is all grown up now right ?) and also the three ring symbol that Lexi wore as a necklace.

At the bottom is the phrase that Weaver got Matt to repeat to try and distract him from being afraid when all looked hopeless at the end of season 4.

The design is now up for voting now on Teebusters and Qwertee, if you have a moment to vote as always I'd appreciate it.

If you simply can't wait, and want one for next weeks final episode (snif) then I have also put it onto Redbubble, click here to see it.
<< Return to the zort.co.uk home page