Fringe Celebration T-Shirt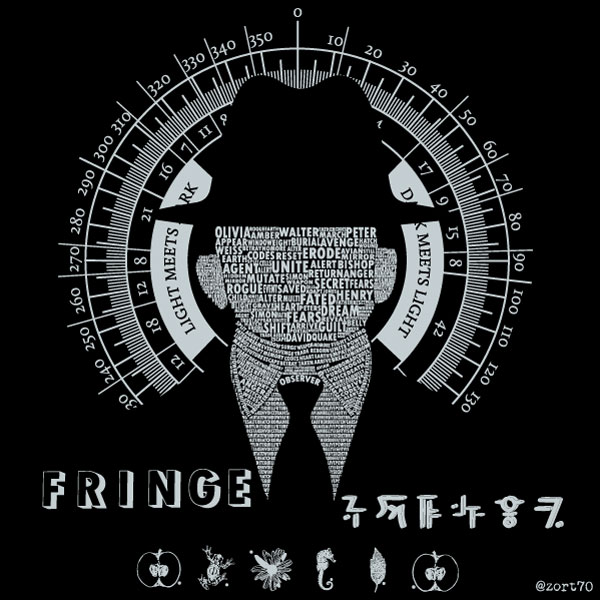 It has been a while since I added a new Fringe design to Cafépress but I decided to add this now as it is close to the anniversary date of the start of the show.

I originally created this as a one off t-shirt just for myself to wear at the London film and Comic Con this year where John Noble was attending.

While I was there I got a lot of positive comments and questions about it so I decided to add it to CP.

You might recognise the design as it is part of the Celebration Poster design I created to celebrate the final episode of the show.

It features the Observer Typography, with all the Glyph code words and the first people calendar as a backdrop.

Either click the image or click here to go to my Cafepress Fringe store.

If you want more Fringe fun this year follow @OnTheFringe365 on Twitter to find out what is happening.
<< Return to the zort.co.uk home page