Whos Negan ?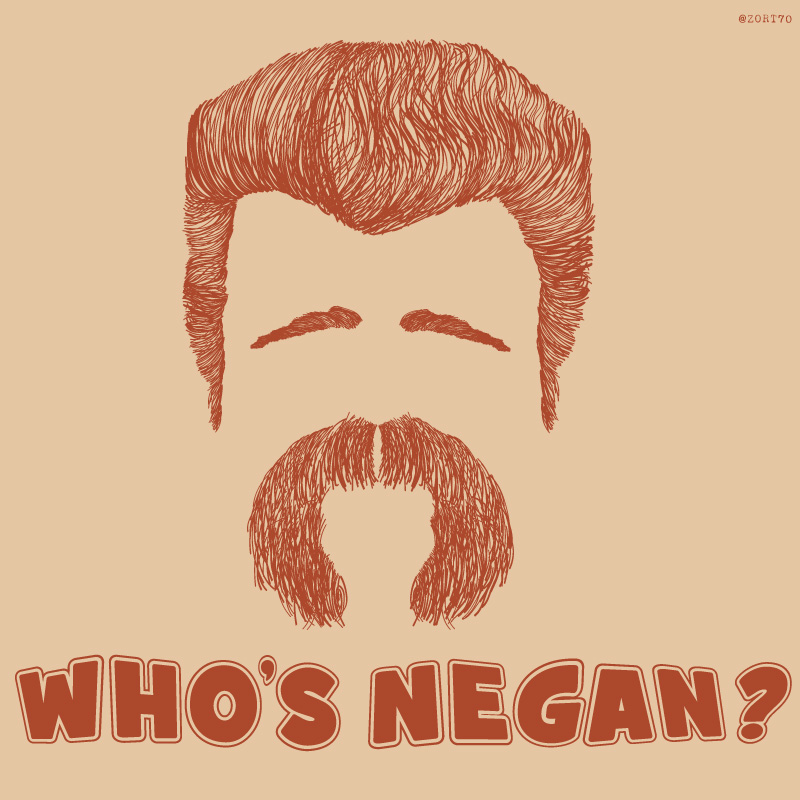 I was listening to a Walking Dead podcast the other day when the sound clip of "Who's Negan" was played in isolation and I immediately knew I wanted to create a quote t-shirt design

I saw Michael Cudlitz, star of LOST and that little known zombie TV show The Walking Dead, in London last weekend at Walker Stalker Con (some photographs here)

So I had some great reference shots, I created the face consisting only of hair, and I think it is instantly recognisable if you watch the tv series.

I added the text in style similar to the comic book title, it started off with about 4 colours but in the end I decided to make it all one colour.

It has been added to my Redbubble store if you want to get a t-shirt, mug or even a pillow with this on.

As to the question of who Negan is, I'm sure we will find out soon, and I am fairly sure he isn't good news for our favourite group of Zombie Apocalypse survivors.
<< Return to the zort.co.uk home page