Phantastic Geek Star Trek Essentials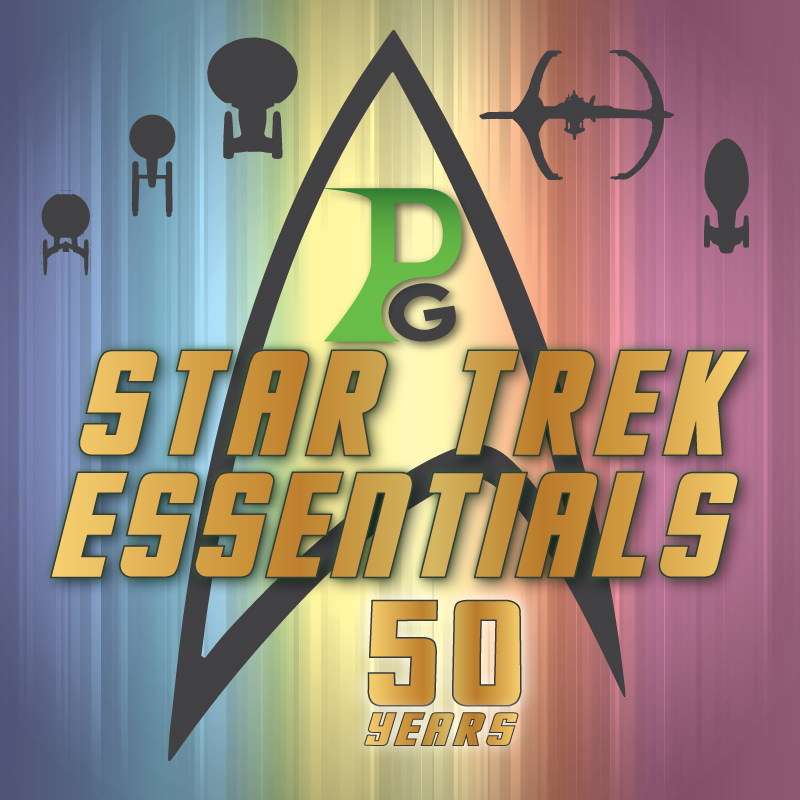 The dynamic podcasting Duo of Matt and Pete have decided for their summer podcast offering to talk about some of the essential Star Trek episodes.

Very fitting for the 50th anniversary of the beginning of the TV show.

It has been a part of my life in one form or another for as long as I can remember, there is a new film out this month and even a new TV series has been announced.

So it is a busy time in the Star Trek Universe.

This logo was created for the Essentials podcast and features the Starfleet logo, the various ships (and DS9) featured in the TV offerings. The background spectrum is a homage to the Motion Picture poster and more recently the new Into Darkness film marketing included a similar homage.

Visit the Phantastic Geek website to find out more about, and to link to, each of the podcasts as they are released.
<< Return to the zort.co.uk home page