Star Wars Jakku Calling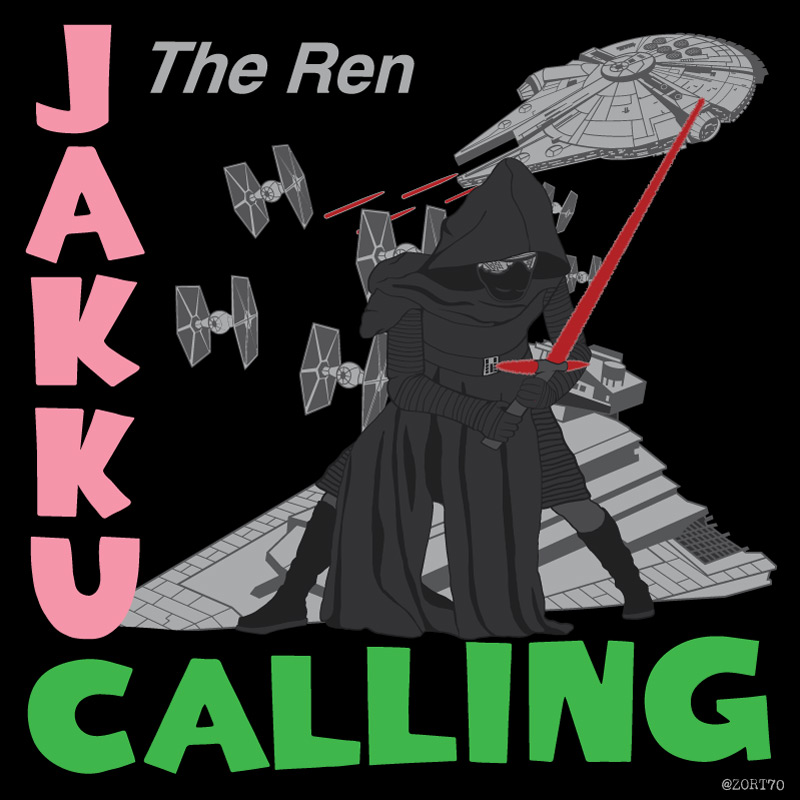 I was recently asked to create a concept idea for by someone in the Star Wars community (more of which later), while doing that design this idea was sparked off and I thought I'd create a t-shirt design of my own.

As you can see below it is of course a homage to The Clash's London Calling album cover. I even thought about creating some lyrics to go along with the song

Jakku calling, to the far galaxy The battle of Endor, was only the begining

Probably best I'm not a song writer !

This design is available on Redbubble but I have also got a surprise for those attending Star Wars Celebration Europe on the 15th, 16th and 17th of July.

If you come and find me, yes I will tweet about it on each day, I have some limited edition (100) art card versions of this design to give away.

If you found this website from me handing out a card at Celebration, then hello !

Have a look at all of my Star Wars related content by clicking on this link.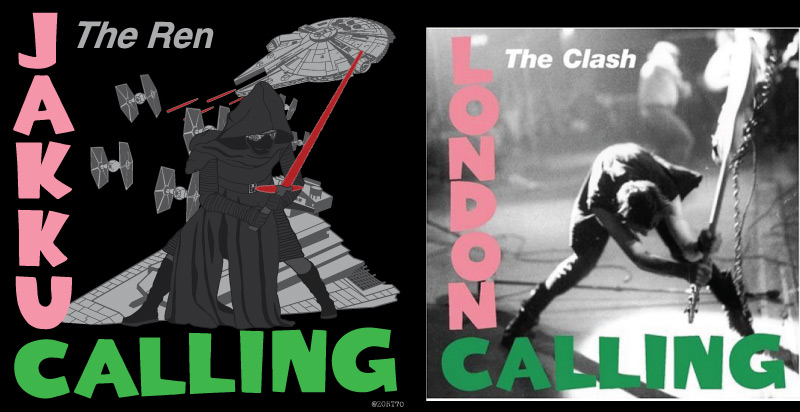 << Return to the zort.co.uk home page