Strange Rhapsody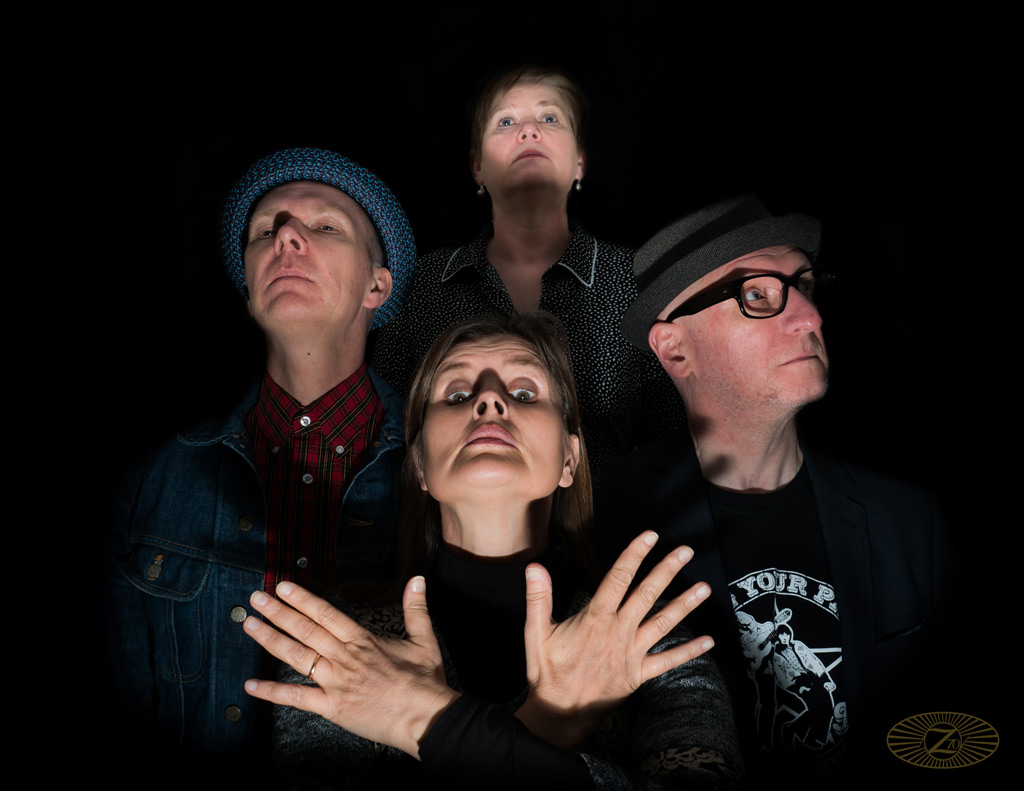 You know those moments when you have a completely odd idea on the spur of the moment, and events fall into place so it can happen, well this is one of those times.

I went to the Stoke-Con-Trent scifi / comic convention last weekend, I knew there were a few people I wanted to say hello to including the team from Strangeness In Space

If you don't already know Strangeness In Space is a free SciFi Comedy audio series written by and staring "Trev and Simon" from UK Saturday Morning TV. It also stars Sophie Aldred from Doctor Who, and a whole host of supporting characters from the world of TV and film.

I knew there would be at least four people at the convention, Trev, Simon, Sophie and Clare Eden who is the producer as well as performing many other roles for the series. This is where the odd idea comes in, I thought why not recreate the classic Queen photograph featured on the Queen II album and Bohemian Rhapsody single. It isn't a massive leap, knowing that I am a big Queen fan, but I thought it would be interesting to know if I could achieve it.

After saying hello and re-introducing myself I asked the question and to my delight they agreed to try. It didn't take long to find a quiet spot and organise the picture to be taken.

I then decided that, as the convention is fairly local to home, it would be a great idea to go and process the picture, mainly some small background adjustments, and print a copy to present to the team.


I did just this and about an hour later went back with the picture you can see above. To my delight the Strangeness team were very pleased with the result and decided there and then that the picture could be used to raise some funds for the final part of crowd funding that is currently in progress. By the way I'm the odd looking 5th person at the back in this picture.

What they are doing is raffling off the A3 sized print signed by all four people in the picture. The question is what are you waiting for, go enter the draw it doesn't cost much and will help fund a great audio series - strangenessinspace.com
<< Return to the zort.co.uk home page