Event Photography Awards Voting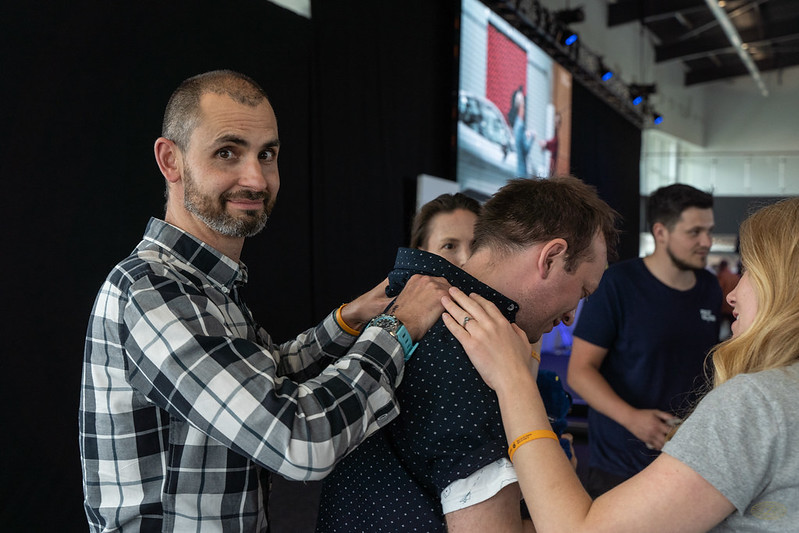 Last year I was the joint amateur winner in The Event Photography Awards, this year because of the global pandemic, the awards are slightly delayed for obvious reasons.

However the list of photographs nominated for each category has started to be revealed. There is also a voting system that anyone can be a poart of, although it is a little more complex than last year.

The good news is at least one of the photographs I entered this year has been selected in the Behind The Scenes category. This is from the Fully Charged Live Event in May last year, and features Jonny Smith giving a much needed massage to the chief camera man for the weekend, Mark Taylor Hankins.

To vote for my image and to see all the other images from the categories revealed so far Click Here to register. When you register then you will be sent and email to confirm your registration, then once confirmed you will be sent a second email with the link to the voting form.

On the voting form click this image to mark it as number 1 (if you think it worthy of course !) and then click four others you like. You will then be given another link for the other categories.

So far there are only three categories available, but once new once are sent out you will get more links sent via email.
<< Return to the zort.co.uk home page