Fully Charged Live 2019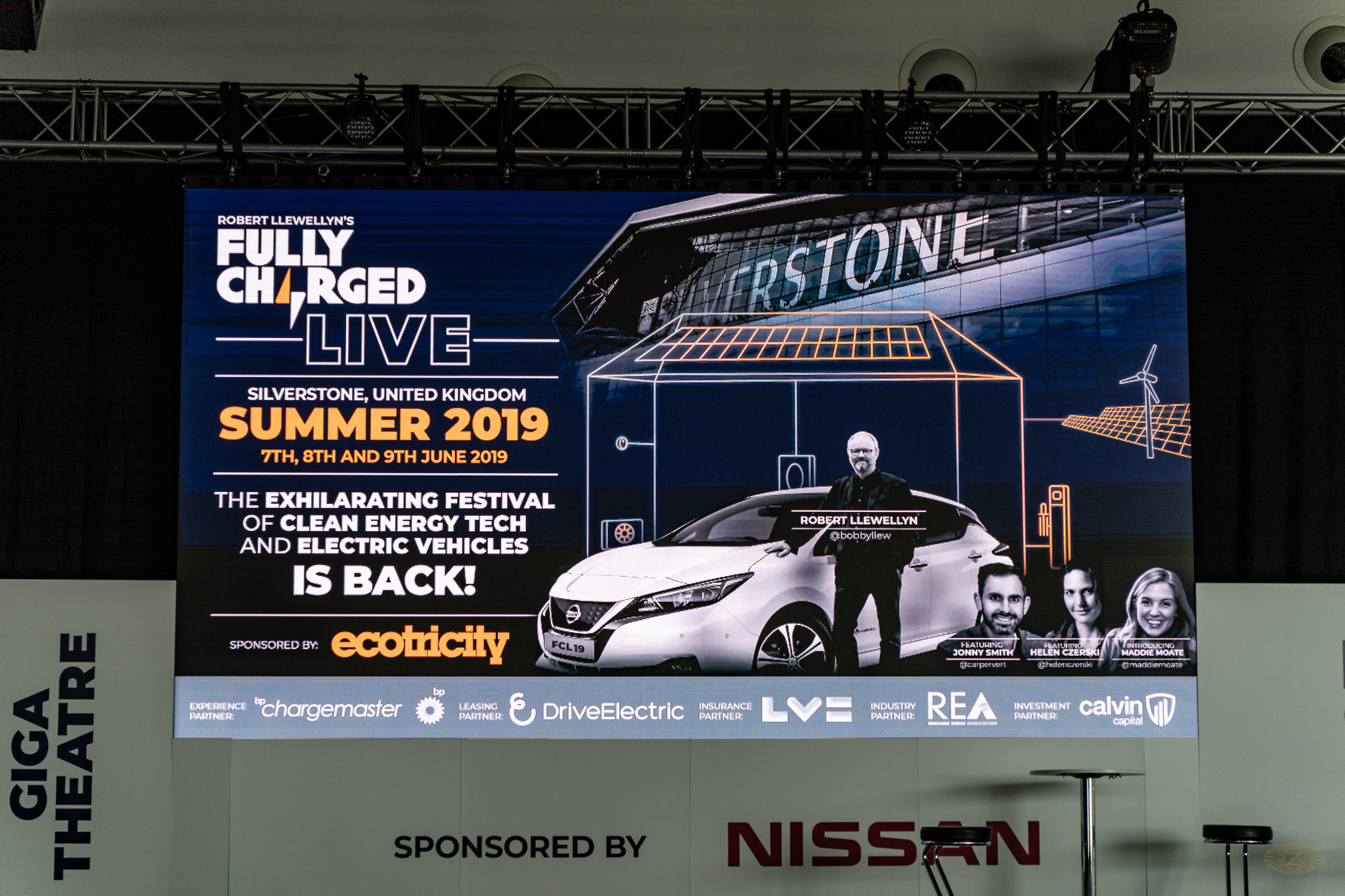 The second Fully Charged Live Event was again held at Silverstone in June 2019 and it was a great pleasure to be able to take event photographs during the weekend.

For those not familiar with Fully Charged it started in 2010 by the actor and presenter Robert Llewellyn who launched Fully Charged, a YouTube channel focussing on the future of electric vehicles, clean energy resources and other Ecological modern day concerns. Since then the channel has over 1/2 a million subscribers and over 55 million views of the content.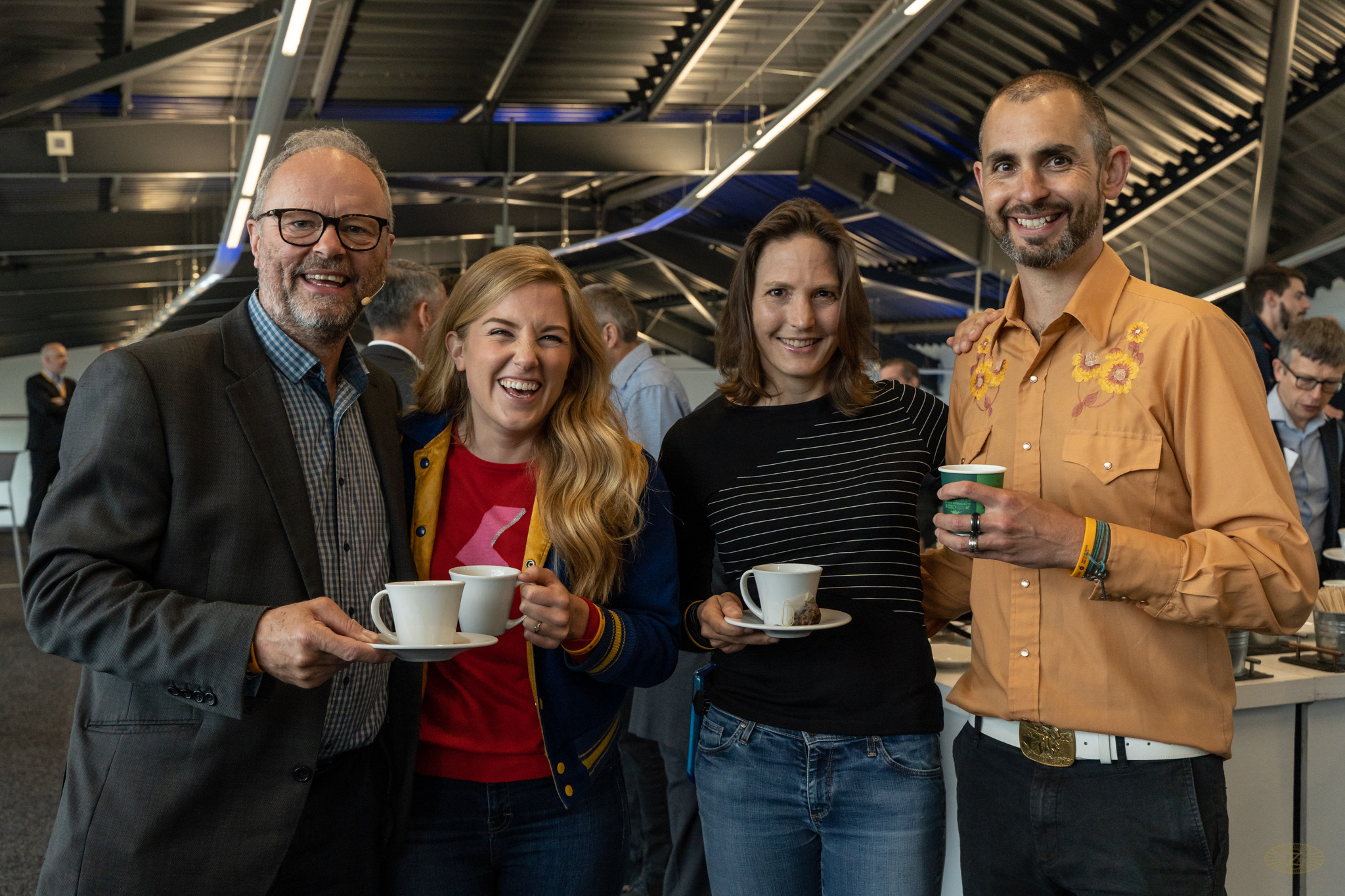 In 2018 the team behind the YouTube channel decided to set up an event to promote all the things being discussed as there was no other event focused on electric cars and renewable energy.

I was at that first event for one day taking photographs. This year I made time for all three days of the show and loved every moment of walking around Silverstone talking to people and taking pictures of the event.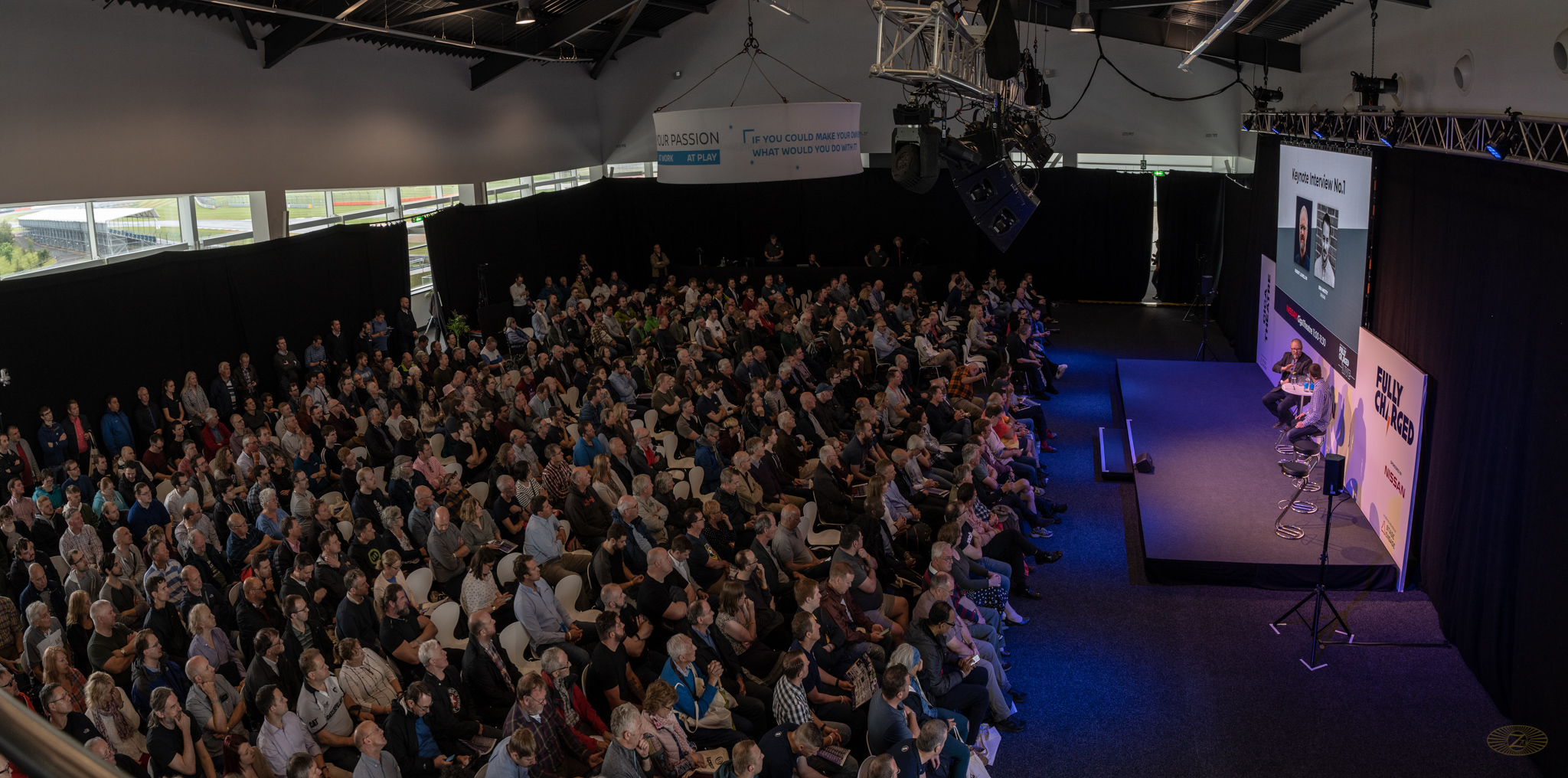 This year the show was extended to three days and the main presenting team to four, Robert Llewellyn, Jonny Smith, Helen Czerski, and new addition Maddie Moate.

As well as the team expanding the whole event was expanded to fill the Silverstone Wing complex from end to end on several floors, including the pit garages. Great for the show, but my feet were a little tired at the end of day three ! A rough calculation that was theorised by another photographer is that I walked around 8 miles on each of the days of the show.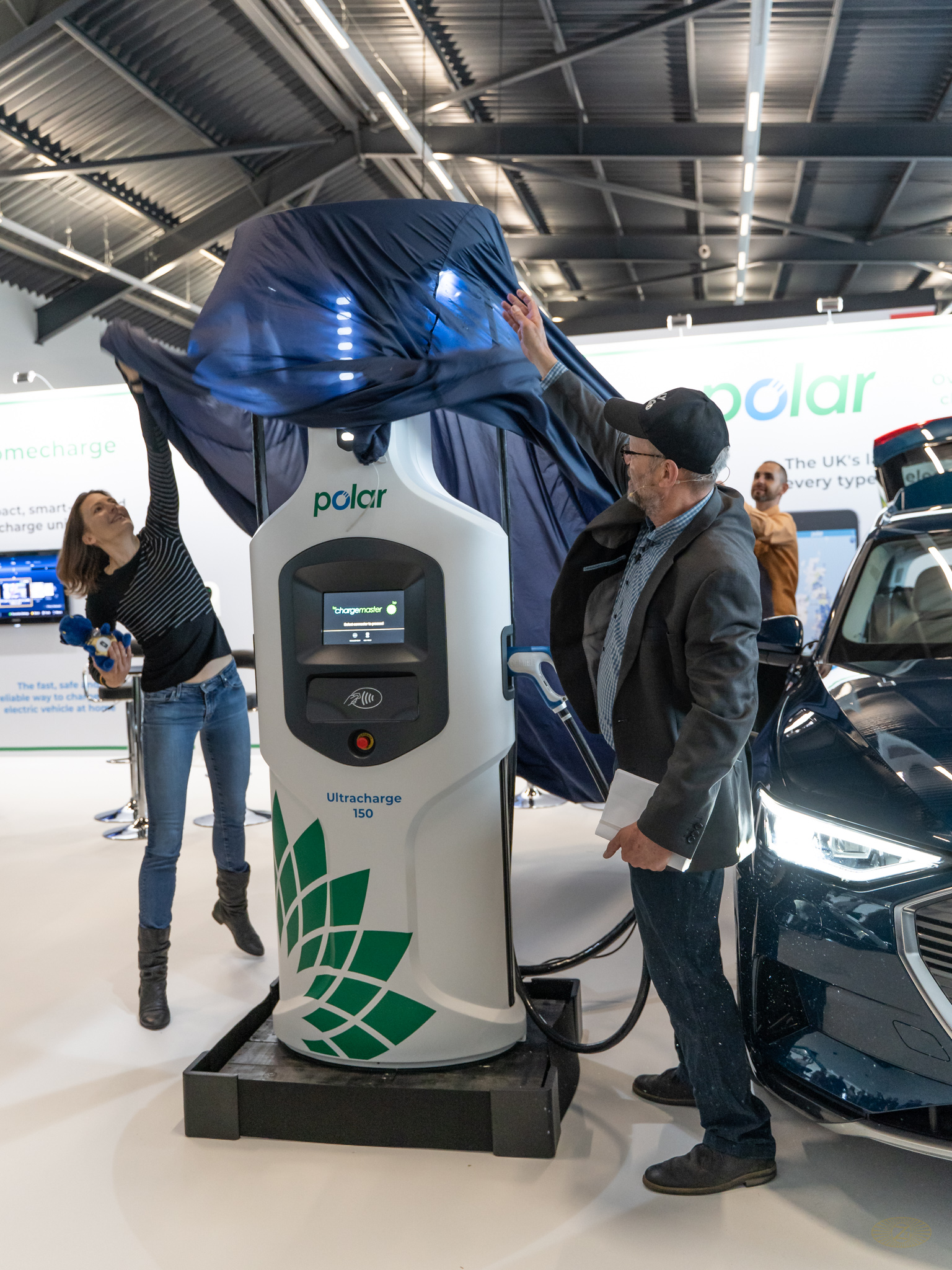 It was great to see so much going on at the show, there were lots of exhibitors, many that were there last year, and so many new people. That included manufacturers like Renault, BMW and Peugeot who brought a new electric car that was having its UK debut at this show. It was great to see the Formula E representatives and cars, that racing series is only going to grow, and there is a London event in 2020 which will spark a lot of interest.

As well as cars there were many other electric car related products including the pictured BP Polar Network Charger which again had it's unveiling at the show. In fact it was so new I was asked not to post pictures of it before the end of the show as the press hadn't even been shown at that time.

It was great to see how much hands on interaction the show had with guests, not only in the exhibition halls, but also outside on the track. BMW, Kia, Nissan and Renault had electric cars that people could drive out on the small Stowe circuit.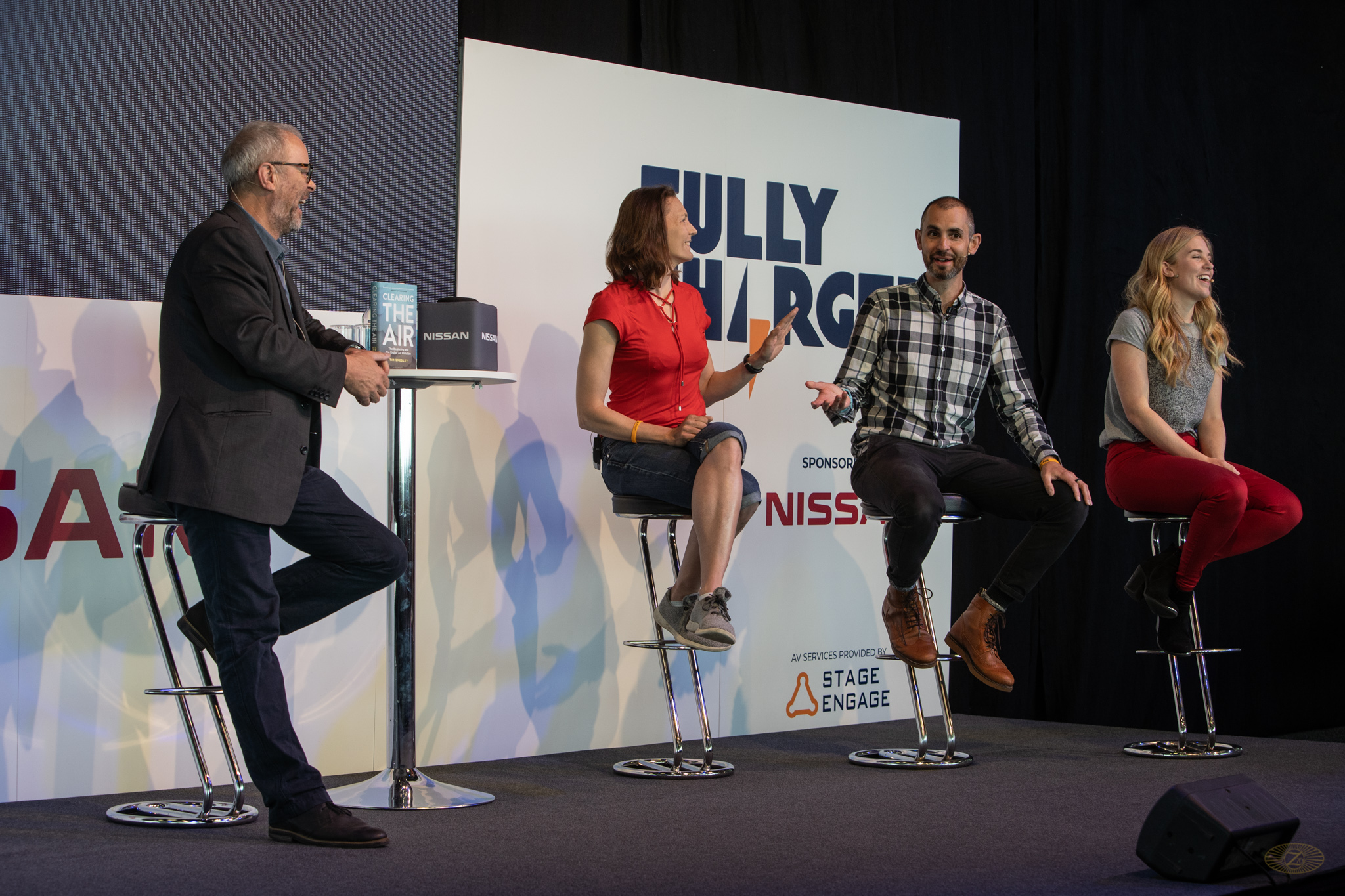 It meant there was a chance for me to get registered with Silverstone and get a photographers bib which allowed me out on the circuit to take pictures (I did say I walked a lot !) There was also lots of smaller personal transportation, bikes, scooters, and more in the garages that had people trying and zooming up and down all day.

There was also the UK Tesla Owners Club organising transfers from the car park to the exhibition front door all for free with any thankful donations going to charity.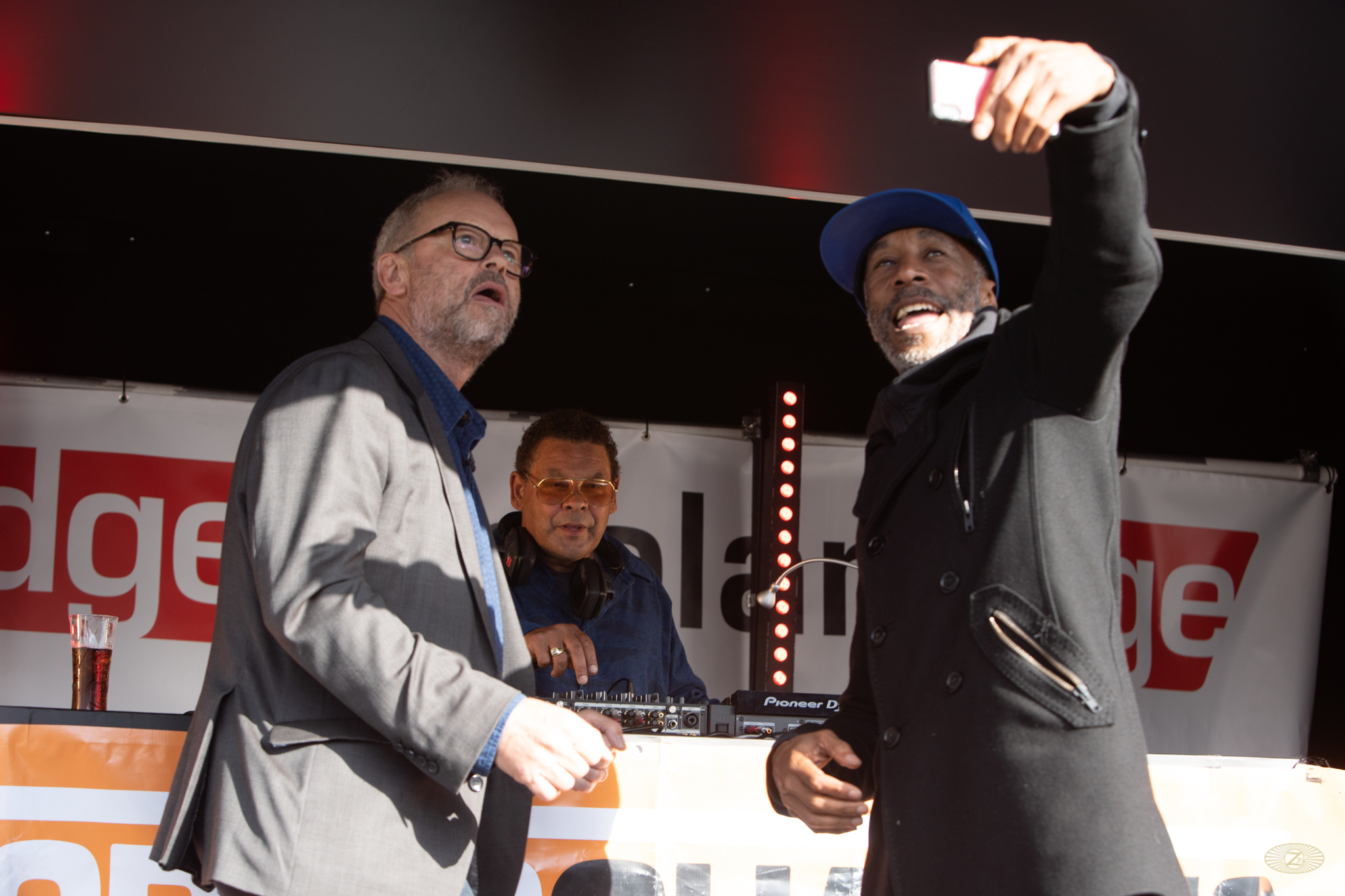 The last thing to mention was the special treat on Saturday when Craig Charles bought his DJ show to the Silverstone Paddock on a stage that was Solar Powered ! Also in attendance was Robert Llewellyn of course, and Danny John-Jules which gave us a mini Red Dwarf reunion.

The party was a great way to unwind on Saturday evening especially as the weather on the Friday hadn't been so kind. There were several other bands playing on the Solar Stage throughout the weekend which gave a great background sound to the hubbub of the exhibition.

The last thing to say is how much I enjoyed the show, I have noticed the photographs taken pop up all over the internet which is always great to see. There might also have been some published in a Danish motorcycle magazine, but I haven't fond a copy yet. Which just leaves me to say that assuming there is going to be a Fully charged 2020 I will be more than happy to take photographs again. Even if I don't take photographs I would go to the show anyway as it is a really well organised and informative event with a hugely positive message about the future.
<< Return to the zort.co.uk home page