Event Photography Awards Voting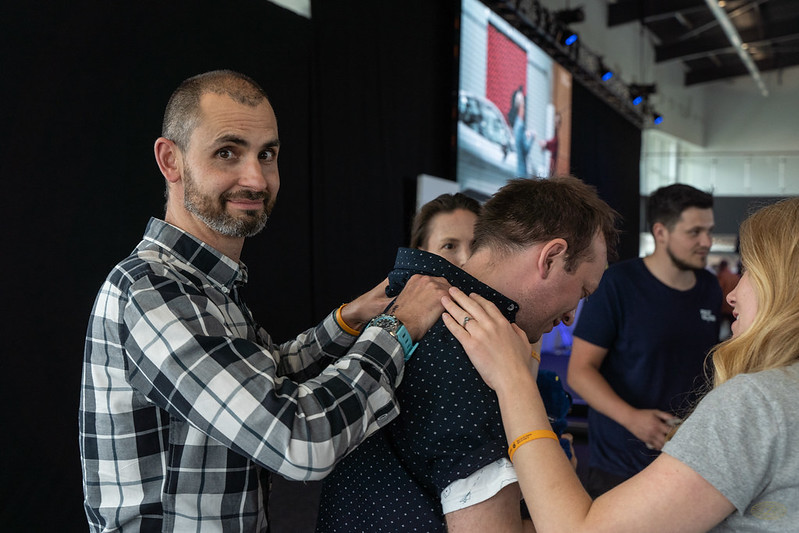 Last year I was the joint amateur winner in The Event Photography Awards, this year because of the global pandemic, the awards are slightly delayed for obvious reasons.

However the list of photographs nominated for each category has started to be revealed. There is also a voting system that anyone can be a poart of, although it is a little more complex than last year.

The good news is at least one of the photographs I entered this year has been selected in the Behind The Scenes category. This is from the Fully Charged Live Event in May last year, and features Jonny Smith giving a much needed massage to the chief camera man for the weekend, Mark Taylor Hankins.

To vote for my image and to see all the other images from the categories revealed so far Click Here to register. When you register then you will be sent and email to confirm your registration, then once confirmed you will be sent a second email with the link to the voting form.

On the voting form click this image to mark it as number 1 (if you think it worthy of course !) and then click four others you like. You will then be given another link for the other categories.

So far there are only three categories available, but once new once are sent out you will get more links sent via email.
Brooke Competition Prize Part 1
The prize for the Brooke competition win was to spend a day with Matthew Seed the professional Horse Photographer and to have a Hasselbald X1D on loan for a couple of weeks. With the excellent organisational skills of Anne-Marie, the Director of the photo studio it was arranged that the photography day and the start of the camera loan period would take place on the same day.

I actually got up early to go up towards the studio in Cheshire and took some early morning photographs of Jodrell Bank and the lake at Marbury Park, so photographically the day had already been a good one.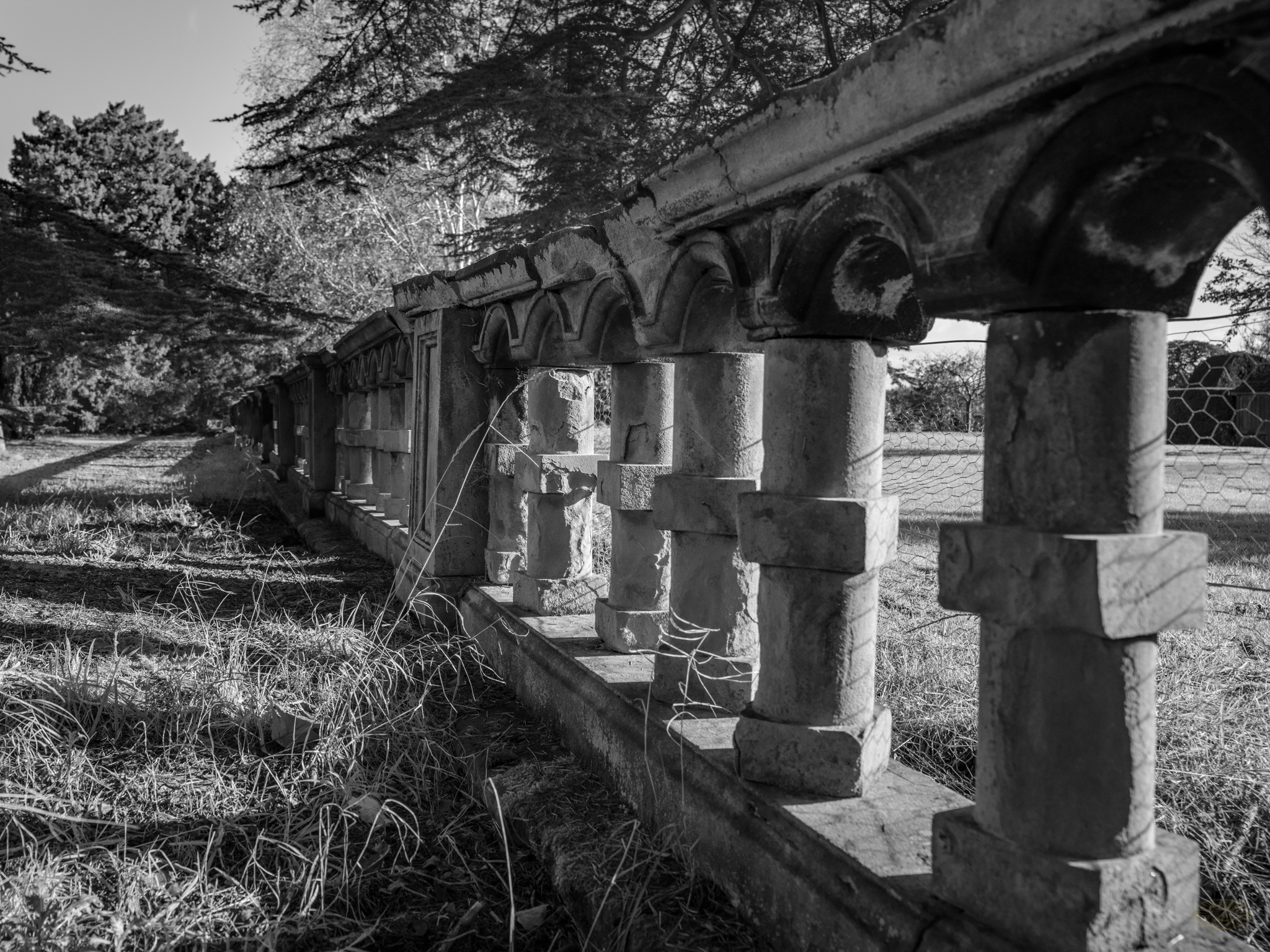 Arriving at the photography studio I was made to feel very welcome and after a cup of tea and biscuits I sat down with Matthew to talk through his philosophy on taking his amazing horse pictures and other photography genres in general. I was also introduced to the Hasselblad X1D camera by Nicky, the Hasselblad representative. What was on loan was the first version of the X1D and two lenses, the XCD 30 and XCD 90.

A little wander around the gardens of Arley Hall followed, which is where the photo studio is located, mainly to get used to the feel of the X1D and how it works. Then after a very nice lunch in the Arley Hall restaurant it was time to move to a local stables and start the main photography session of the day.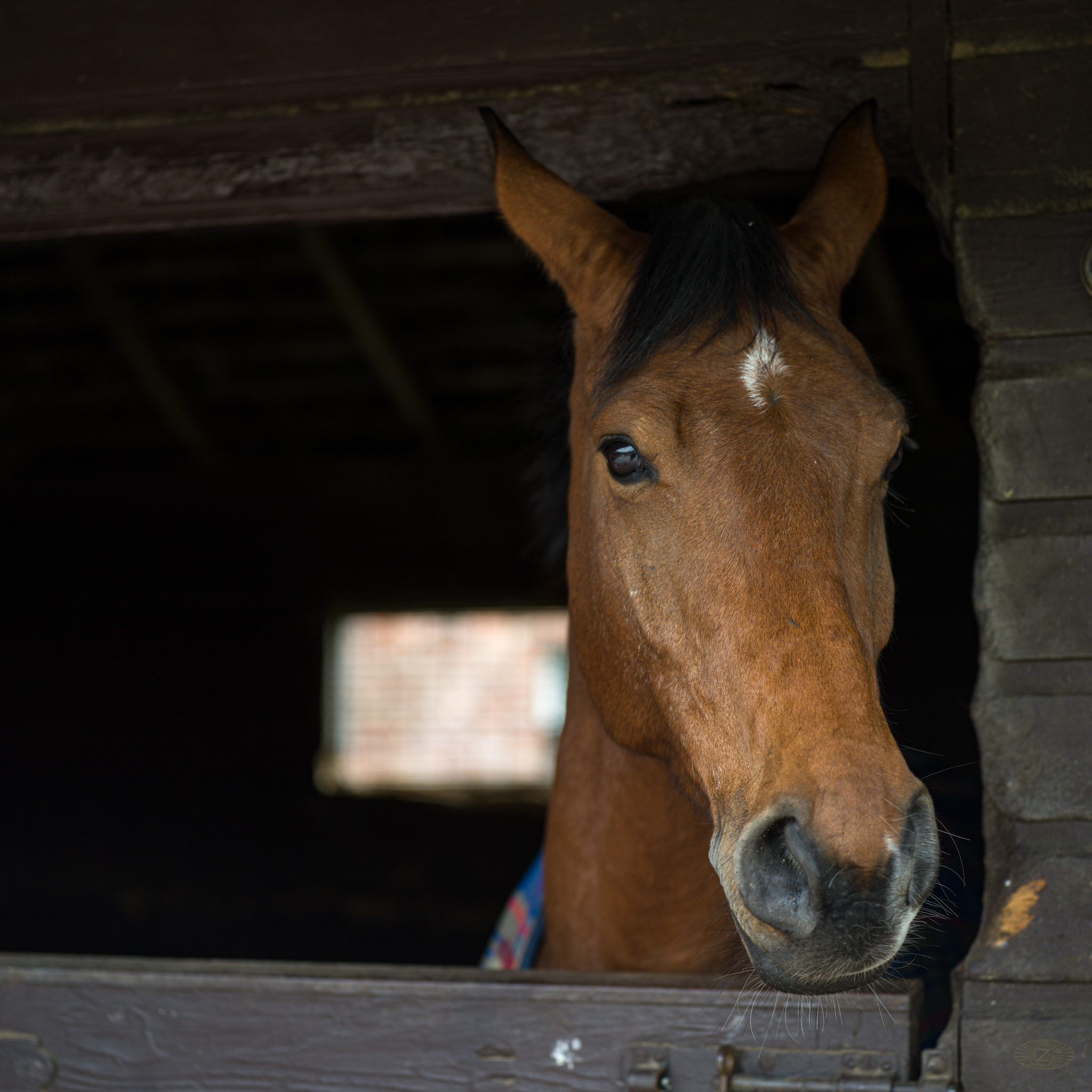 After looking around the stables and selecting the location for the shoot setting up equipment, lights, power packs, etc. we asked the subjects of the session to take centre stage. Trying to capture the special bond between horse and rider is always going to be tricky, but factor in all of the photographic equipment, calculations of settings and keeping an eye on the rain that was heading our way, all contribute to the reason that Matthew is a respected professional in the field of horse photography. Of course you have to add to all that he was giving me some great tips and information at the same time !


Matthew took a series of photographs first in his preferred style and location. Then it ws my turn to try and put into practice what I had learned throughout the day. I started off using the same position and style as Matthew, but I did have another idea of my own to try and make my shots a little different. Where we were shooting was next to a large hedge which had developed some lovely autumnal leaf colours. I asked if we could swing everything around and use that hedge as a natural backdrop to the images.

I will leave it to you to decide if that was the right decision after viewing the images. After a little more time taking photographs in the new position, unfortunately the rain then started quite heavily and we had to break for cover and end the session.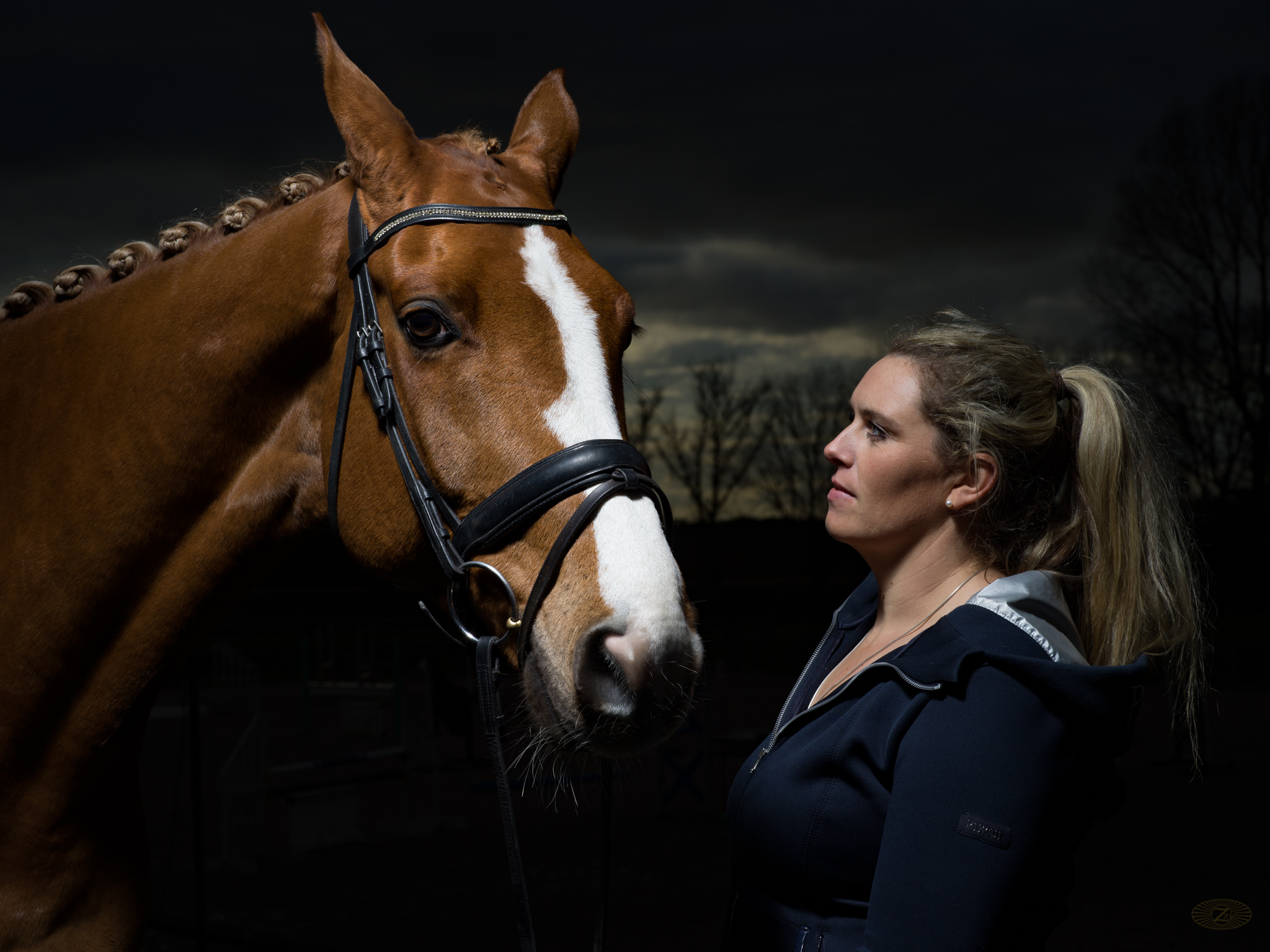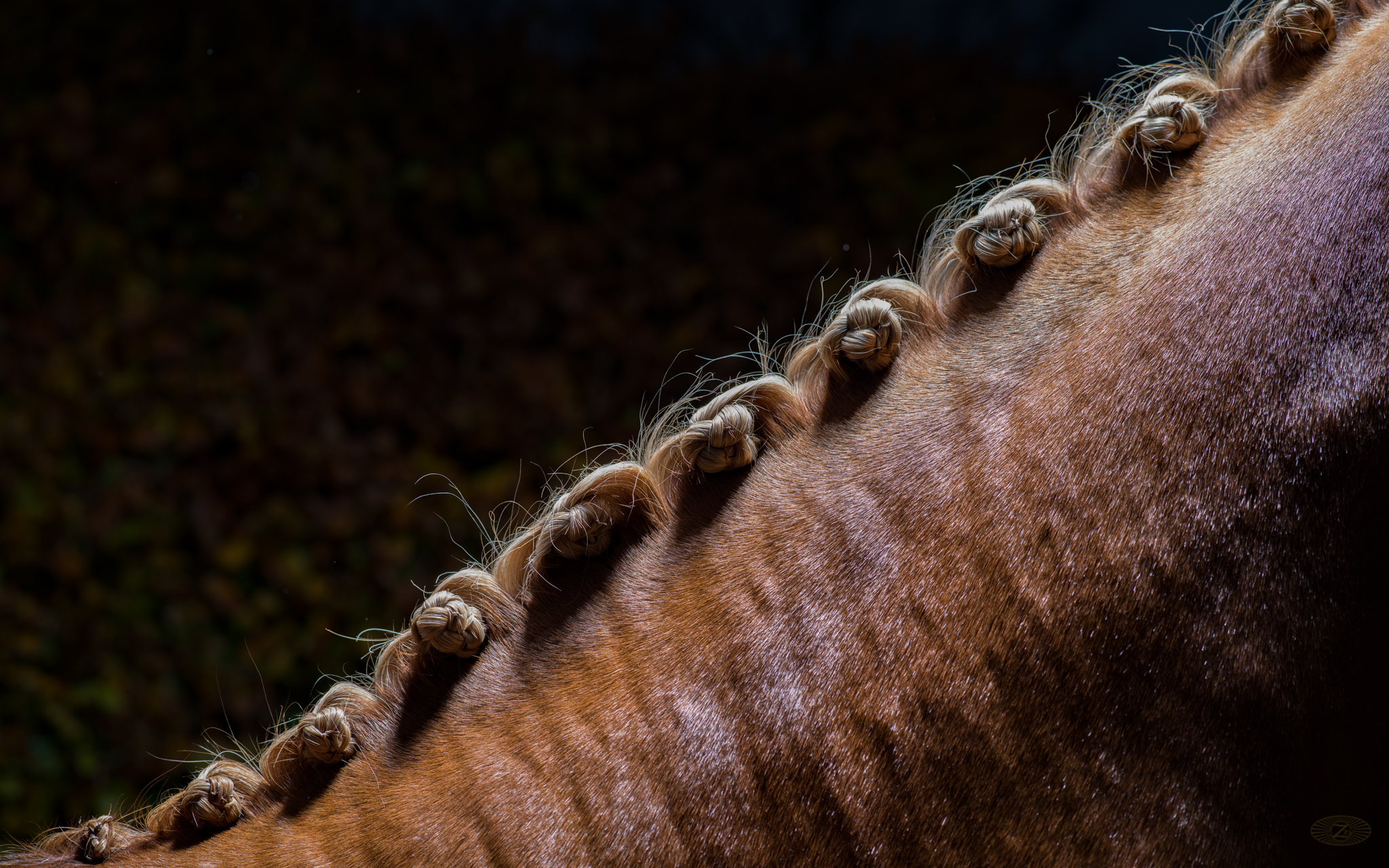 All that was left was to pack away the equipment and to have a warming cup of tea before saying our goodbyes. I have to thank Matthew and Anne-Marie for a most excellent day I throughly enjoyed my time at the studio discussing photography and the practical session at the stables was a really great experience for me. Especially as I got to work with some professional equipment which make my own setup of a couple of cheap flash guns and soft boxes look a little underpowered !

I will write some more words soon about my experience with the Hasselblad camera, finally for now though my favourite photograph of the session is below, the most interesting thing for me is that this is straight out of the camera (via Lightroom) without any alterations, something I strive to achieve but usually don't manage with my current setup.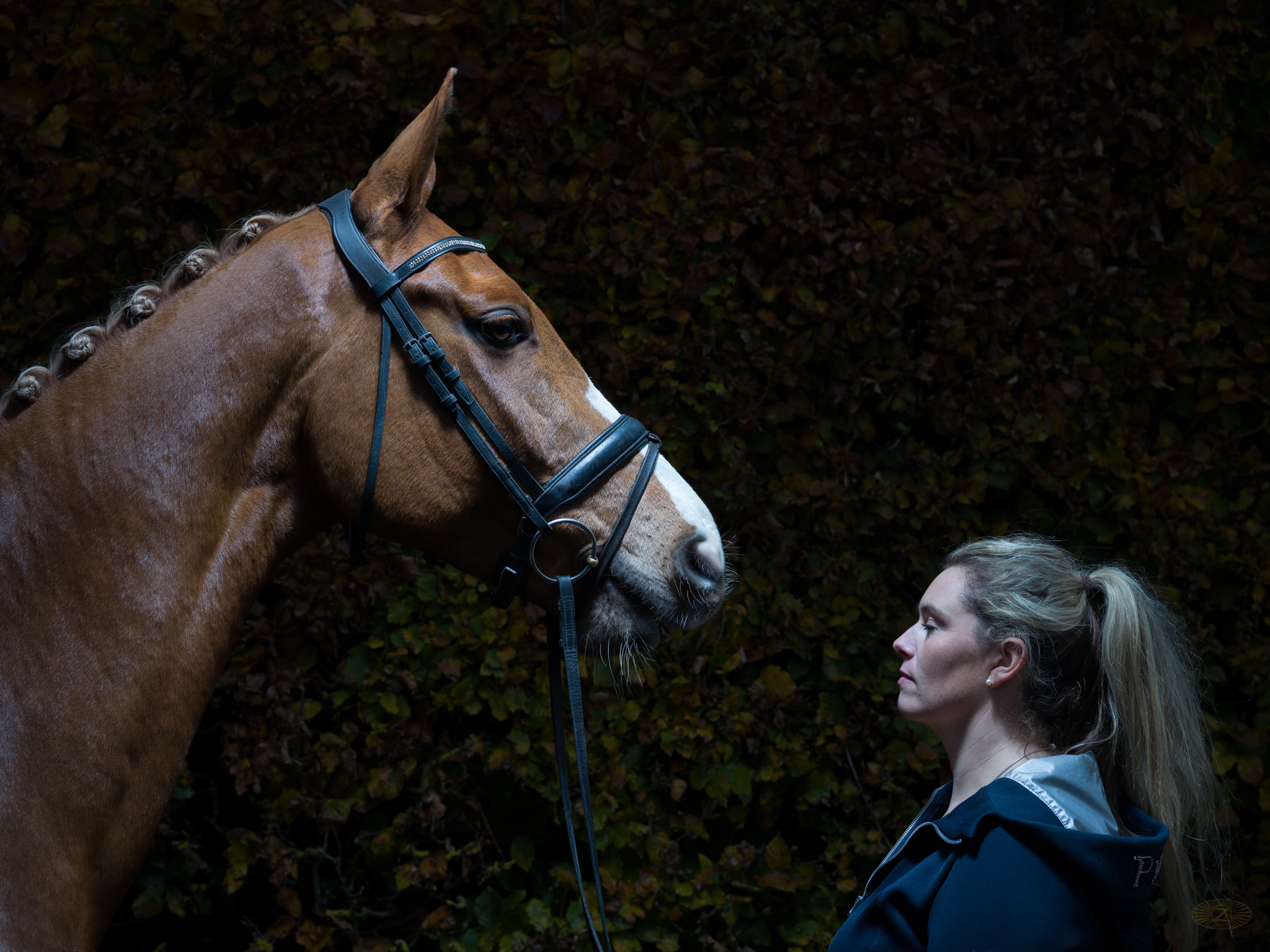 2020 Calendar For Sale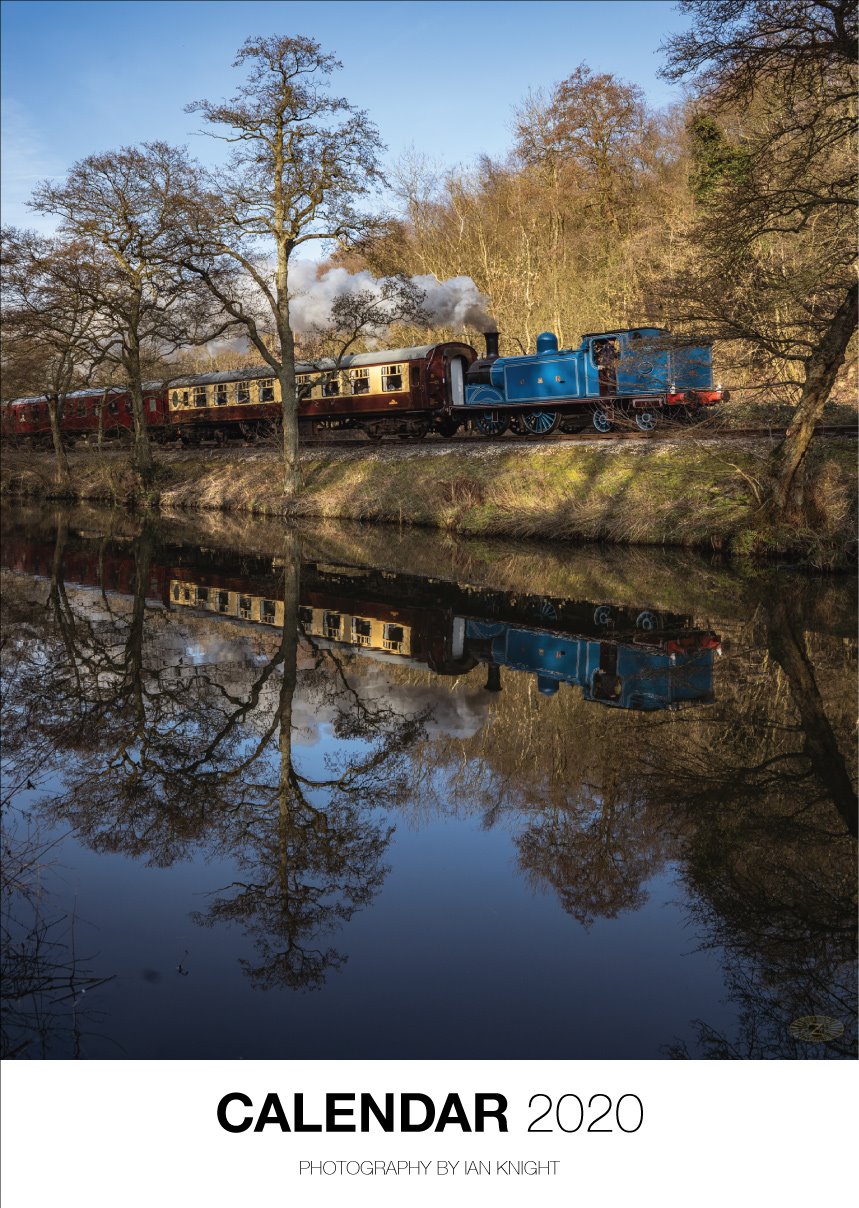 My annual photography calendar is now for sale, it is at a cheaper price until late November, so grab one now !

Any money from the sale of the calendar goes back into making more images for next year, so if you do purchase one thankyou for supporting me.

Click the calendar image or go to my online store for more details - shop.zort.co.uk
Brooke Photographic Competition Winner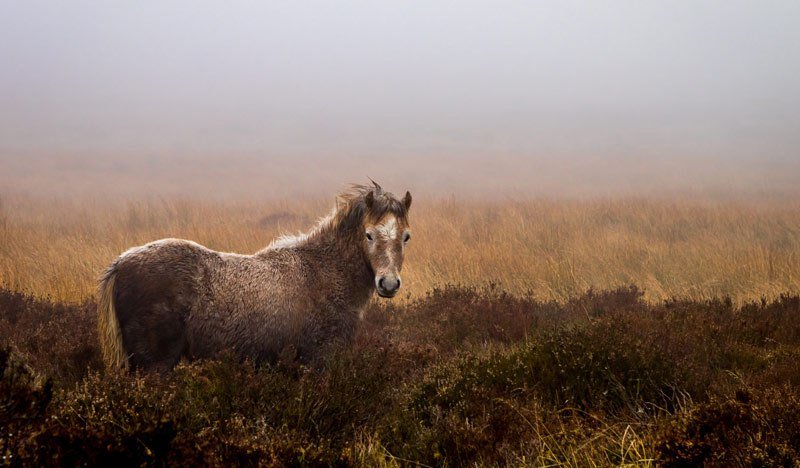 Back in May I saw the start of a new photographic competition advertised online for The Brooke Horse and Donkey Charity.

This was a new venture by the charity to try and raise some money and highlight the work that is undertaken by the charity. Reports are that from all the entries nearly £3000 has been raised which is great news.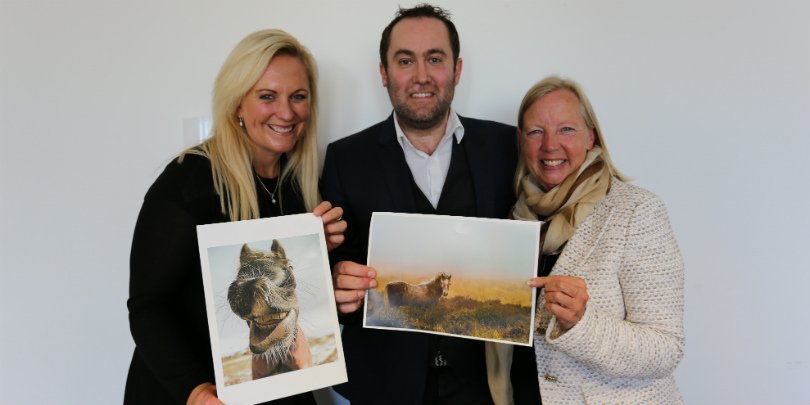 The competition ended at the start of September and the judging announcement came a couple of weeks later. There were two categories, one for "professional" cameras, i.e. DSLR's / full frame and one for phone cameras. You can see in the picture the judges holding my image, they are Olympic eventing rider Gemma Tattersall, Matthew Seed Professional Horse Photographer and Star of Dragon's Den Deborah Meaden.

Out of the blue in mid September I got a phone call with the great news that I had won the camera section prize. A complete surprise and most definitely a great honour.

The prize for winning is the loan of a Hassleblad Camera and a day of tuition on professional horse photography with Matthew Seed. I am very much looking forward to that day and as always I will put some details on this site as well as on Twitter and Instagram of course.

The news of the win has been shared far and wide, the latest report I have seen came from New Zealand ! Hopefully the competition will be run again next year and if it is, I really encourage you to take part it is fun, has some great prizes and raises money for a very good cause.
Fully Charged Live 2019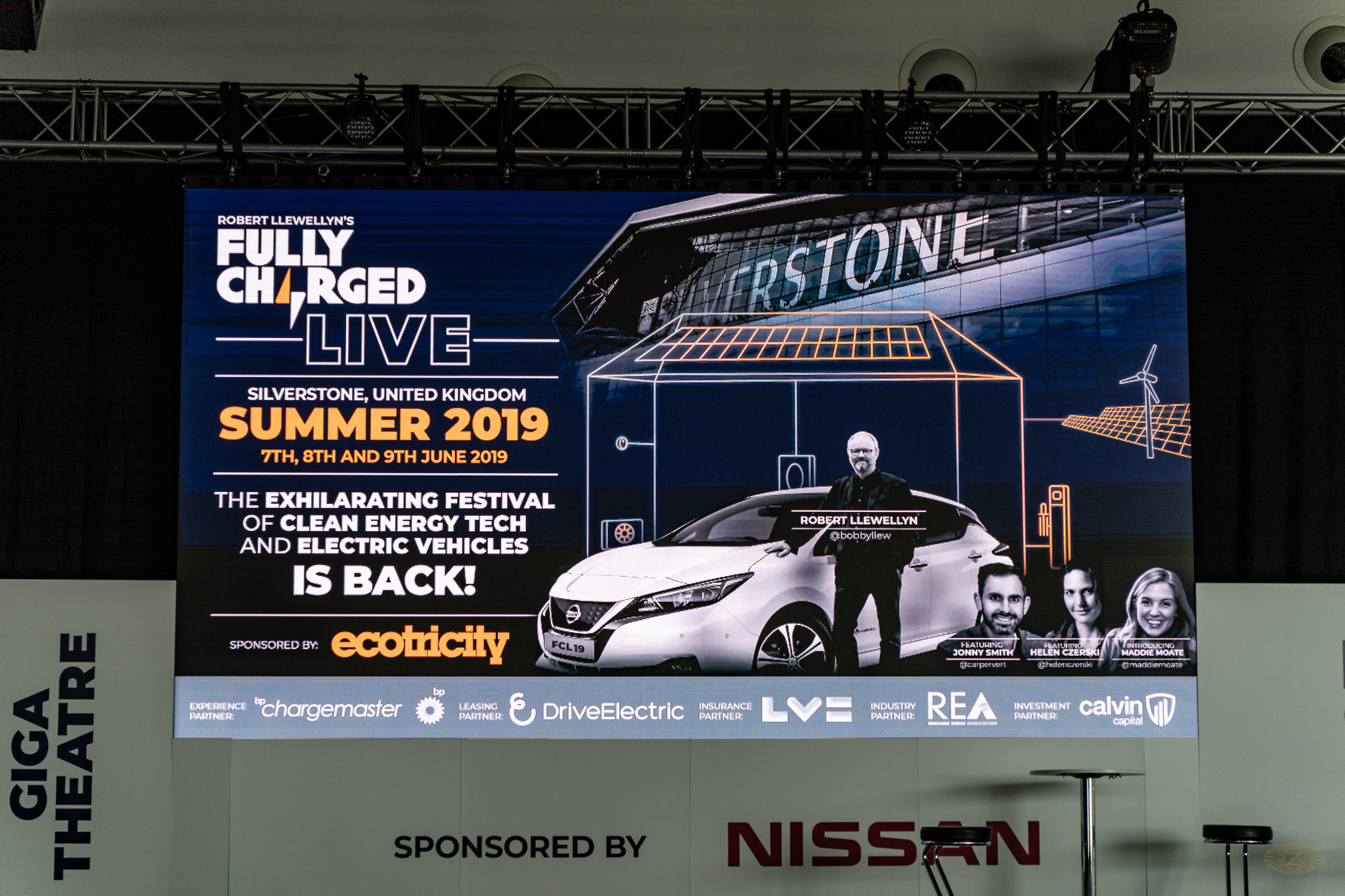 The second Fully Charged Live Event was again held at Silverstone in June 2019 and it was a great pleasure to be able to take event photographs during the weekend.

For those not familiar with Fully Charged it started in 2010 by the actor and presenter Robert Llewellyn who launched Fully Charged, a YouTube channel focussing on the future of electric vehicles, clean energy resources and other Ecological modern day concerns. Since then the channel has over 1/2 a million subscribers and over 55 million views of the content.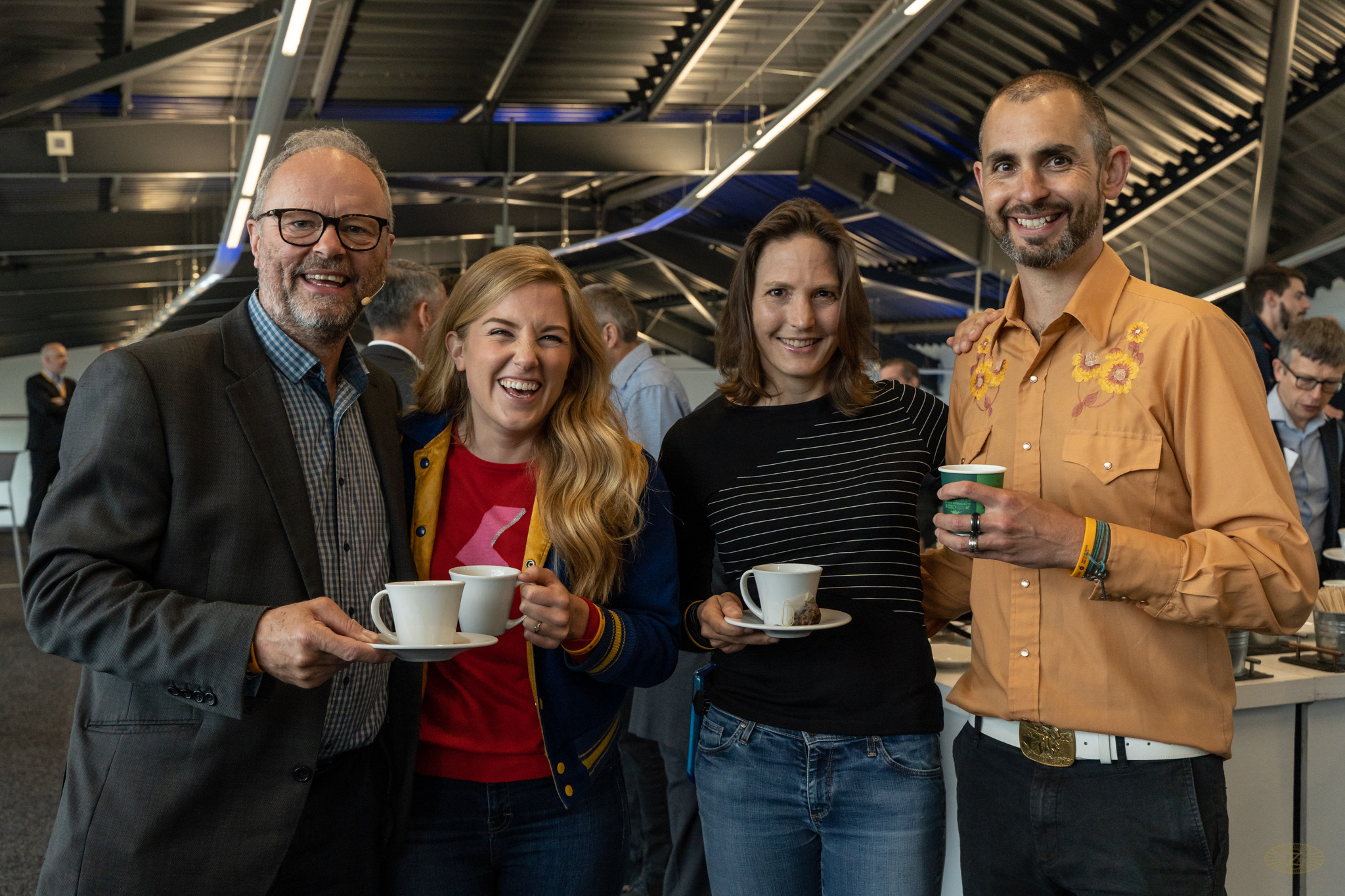 In 2018 the team behind the YouTube channel decided to set up an event to promote all the things being discussed as there was no other event focused on electric cars and renewable energy.

I was at that first event for one day taking photographs. This year I made time for all three days of the show and loved every moment of walking around Silverstone talking to people and taking pictures of the event.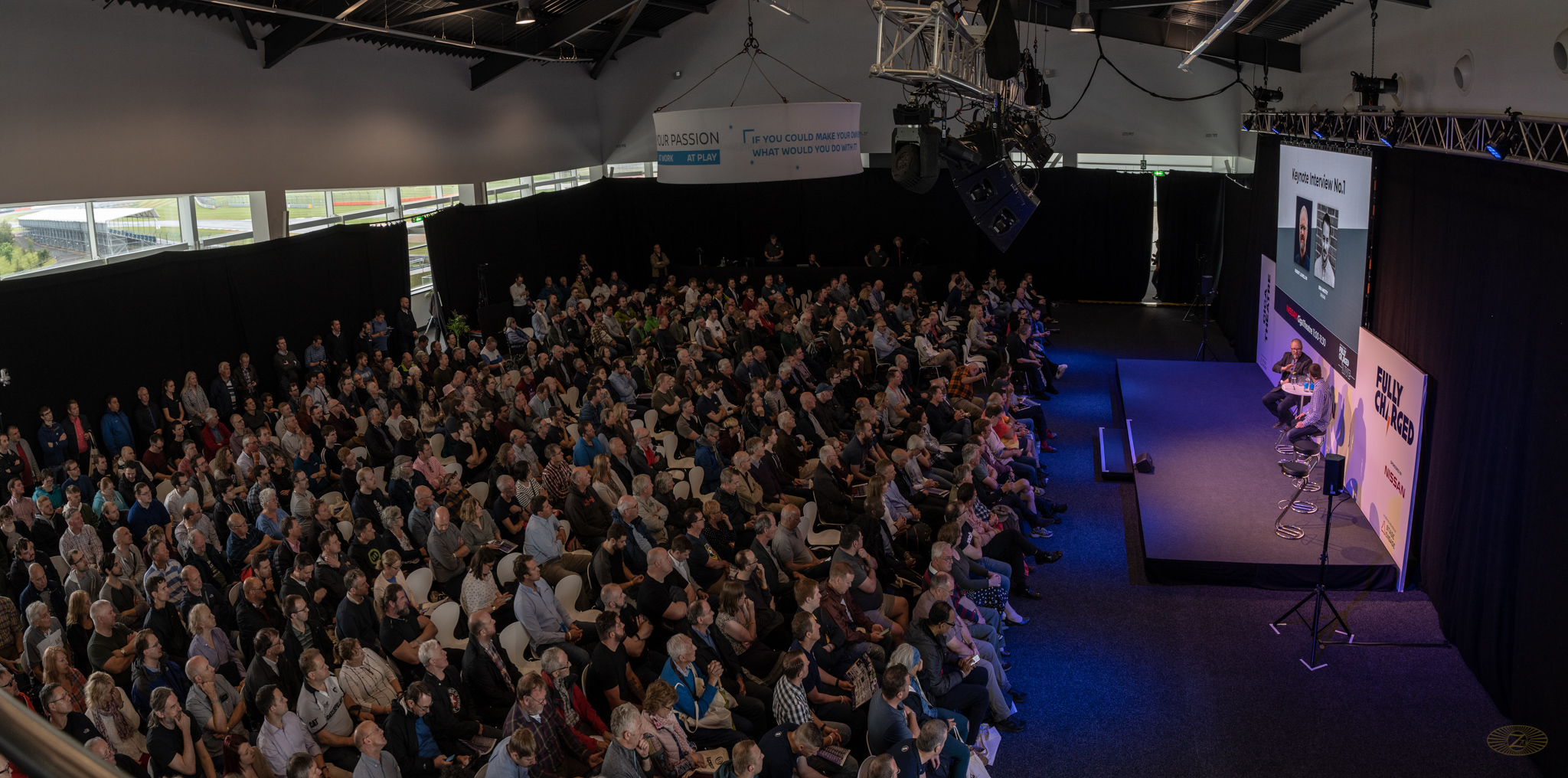 This year the show was extended to three days and the main presenting team to four, Robert Llewellyn, Jonny Smith, Helen Czerski, and new addition Maddie Moate.

As well as the team expanding the whole event was expanded to fill the Silverstone Wing complex from end to end on several floors, including the pit garages. Great for the show, but my feet were a little tired at the end of day three ! A rough calculation that was theorised by another photographer is that I walked around 8 miles on each of the days of the show.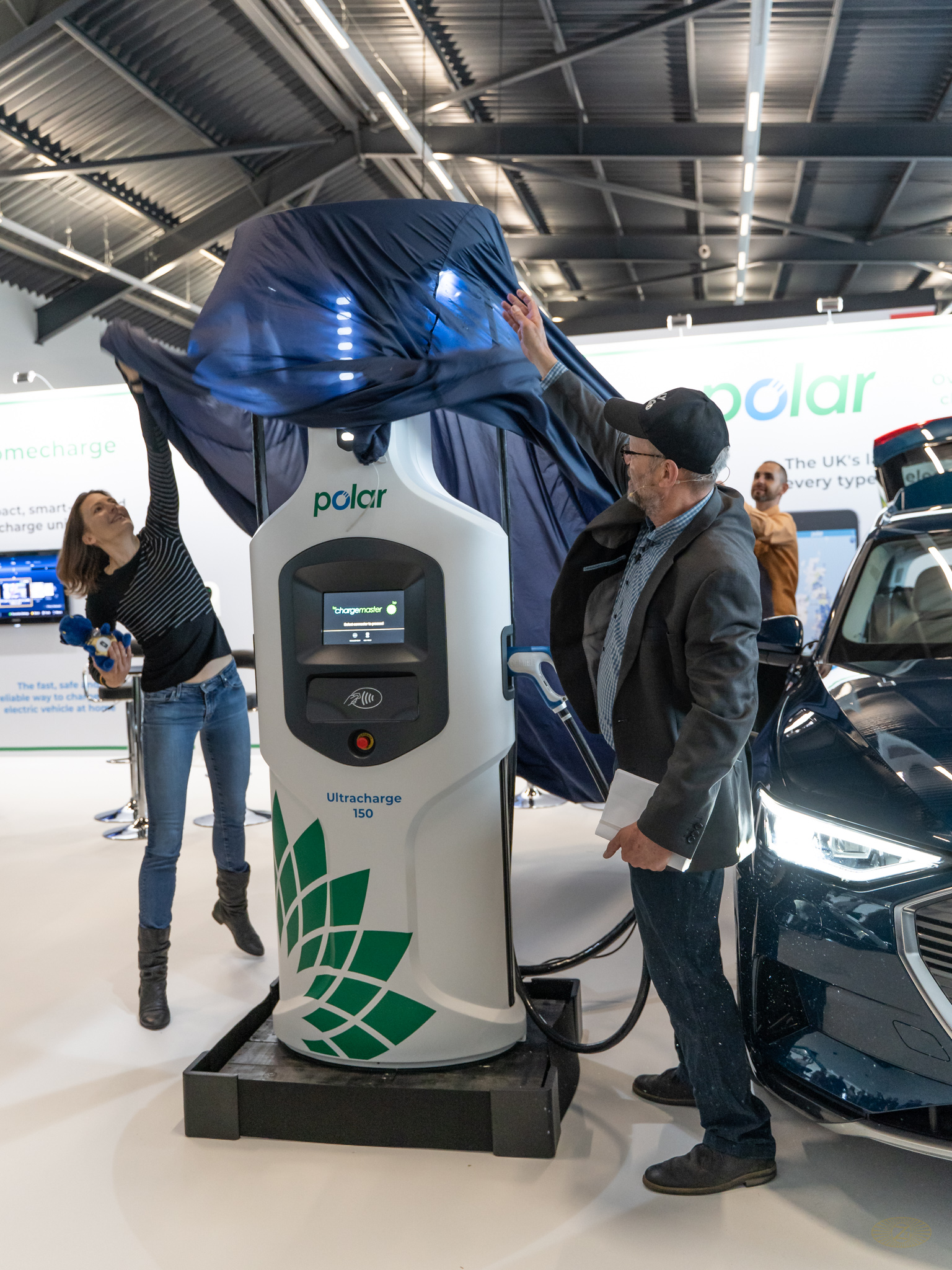 It was great to see so much going on at the show, there were lots of exhibitors, many that were there last year, and so many new people. That included manufacturers like Renault, BMW and Peugeot who brought a new electric car that was having its UK debut at this show. It was great to see the Formula E representatives and cars, that racing series is only going to grow, and there is a London event in 2020 which will spark a lot of interest.

As well as cars there were many other electric car related products including the pictured BP Polar Network Charger which again had it's unveiling at the show. In fact it was so new I was asked not to post pictures of it before the end of the show as the press hadn't even been shown at that time.

It was great to see how much hands on interaction the show had with guests, not only in the exhibition halls, but also outside on the track. BMW, Kia, Nissan and Renault had electric cars that people could drive out on the small Stowe circuit.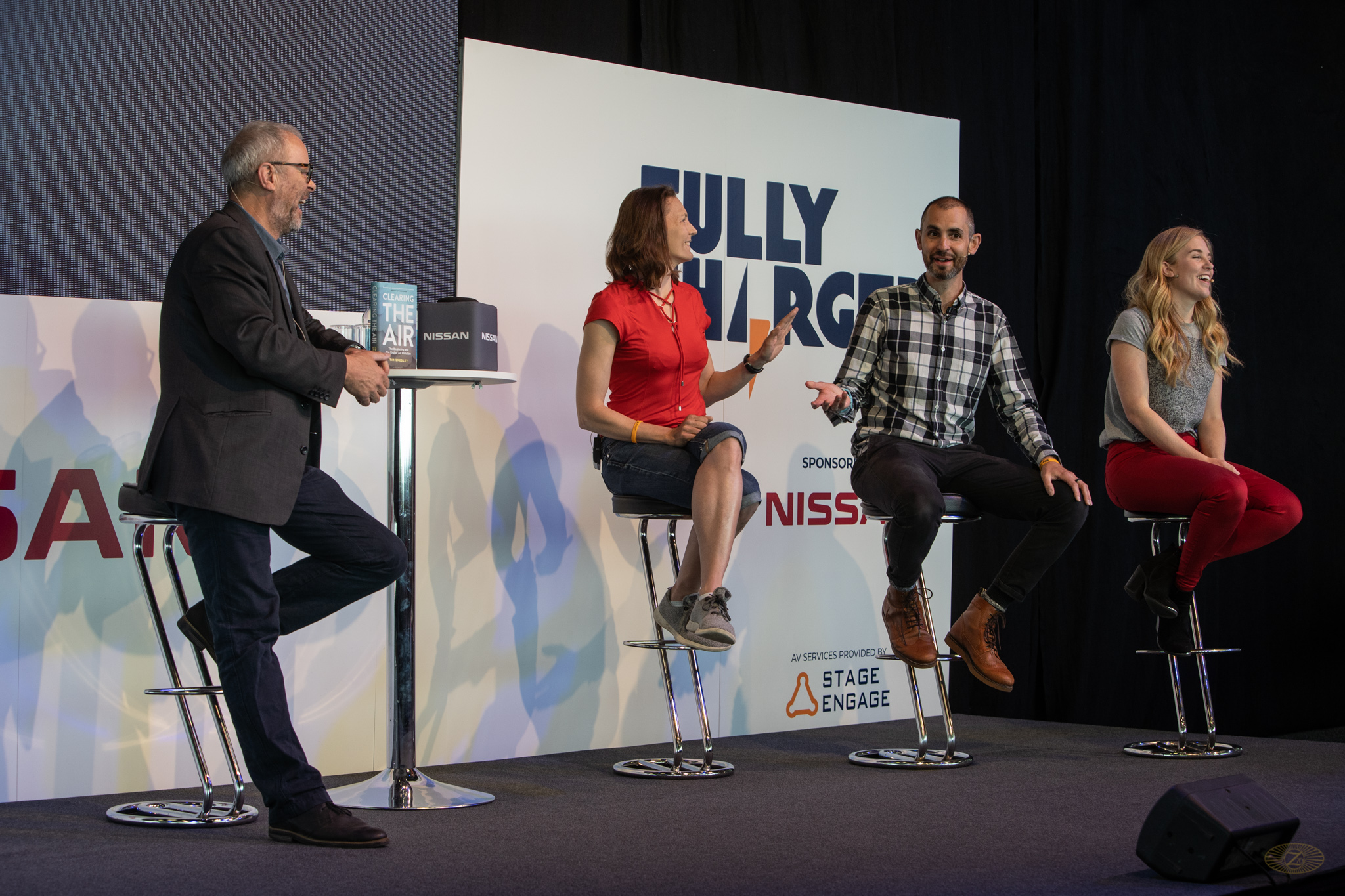 It meant there was a chance for me to get registered with Silverstone and get a photographers bib which allowed me out on the circuit to take pictures (I did say I walked a lot !) There was also lots of smaller personal transportation, bikes, scooters, and more in the garages that had people trying and zooming up and down all day.

There was also the UK Tesla Owners Club organising transfers from the car park to the exhibition front door all for free with any thankful donations going to charity.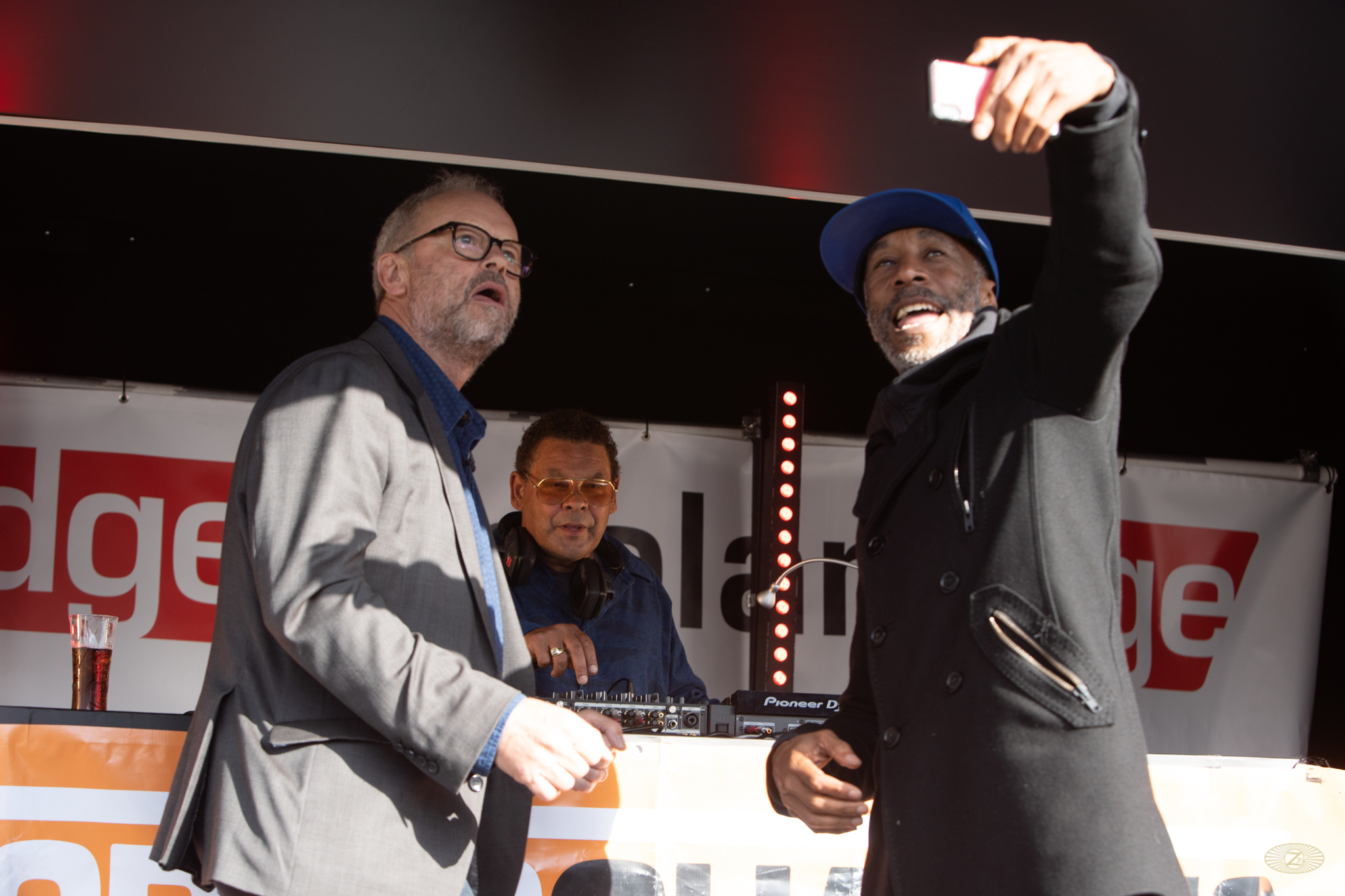 The last thing to mention was the special treat on Saturday when Craig Charles bought his DJ show to the Silverstone Paddock on a stage that was Solar Powered ! Also in attendance was Robert Llewellyn of course, and Danny John-Jules which gave us a mini Red Dwarf reunion.

The party was a great way to unwind on Saturday evening especially as the weather on the Friday hadn't been so kind. There were several other bands playing on the Solar Stage throughout the weekend which gave a great background sound to the hubbub of the exhibition.

The last thing to say is how much I enjoyed the show, I have noticed the photographs taken pop up all over the internet which is always great to see. There might also have been some published in a Danish motorcycle magazine, but I haven't fond a copy yet. Which just leaves me to say that assuming there is going to be a Fully charged 2020 I will be more than happy to take photographs again. Even if I don't take photographs I would go to the show anyway as it is a really well organised and informative event with a hugely positive message about the future.
Pennine Pen Animal Rescue Dog Show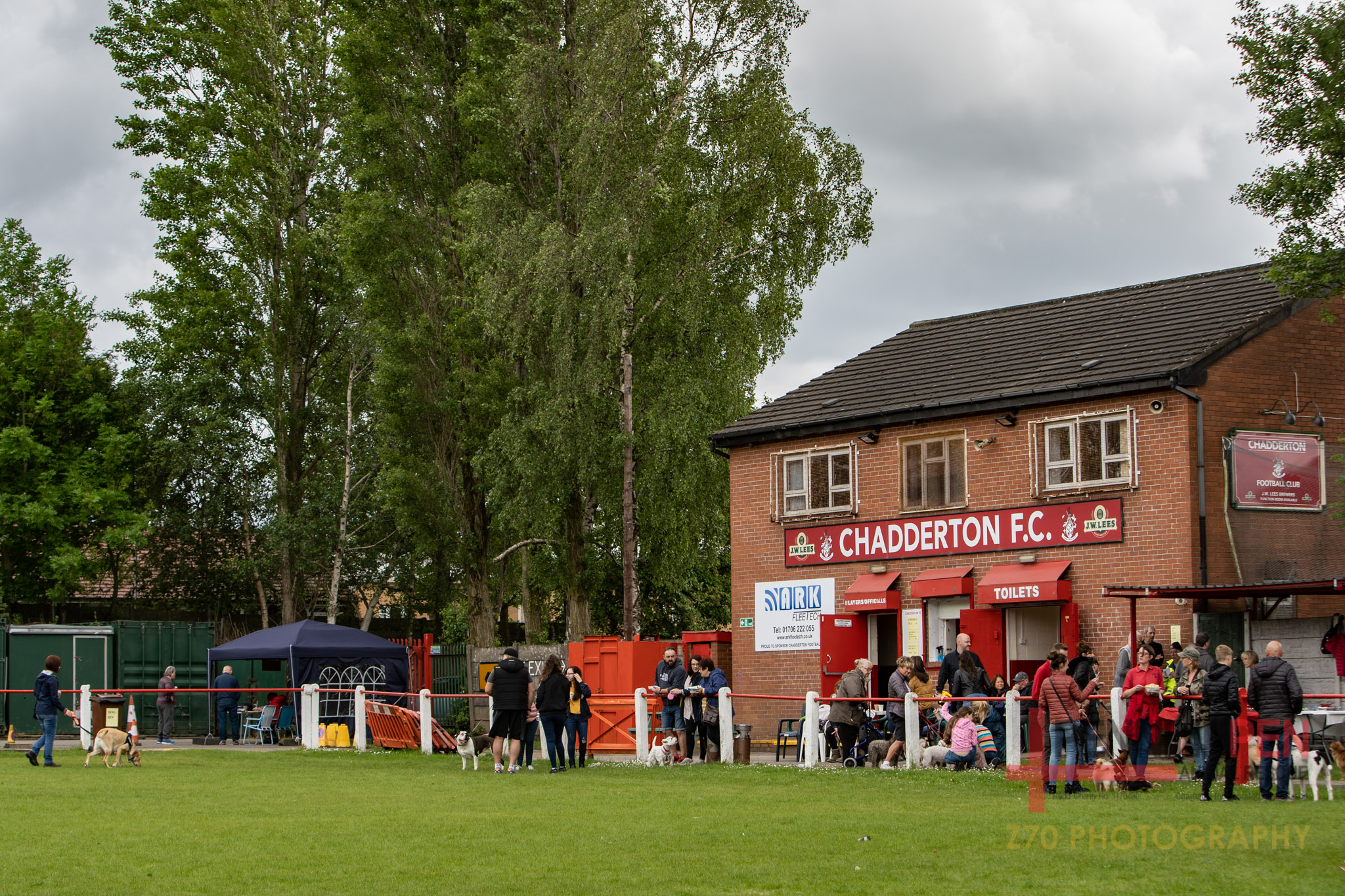 On the 27th of May 2019 I was the official photographer for the Pennine Pen Animal Rescue Fun Dog Show at Chadderton FC ground in Oldham. It was indeed a fun day with lots of cute dogs and competitions. Photographs from the day can be viewed on Flickr

If you see yourself or your dog in the Flickr album and would like a high quality copy of the photograph without the watermark, then you can use my online shop to order, if there are any questions on how to do that then simply send me an email - info@z70.uk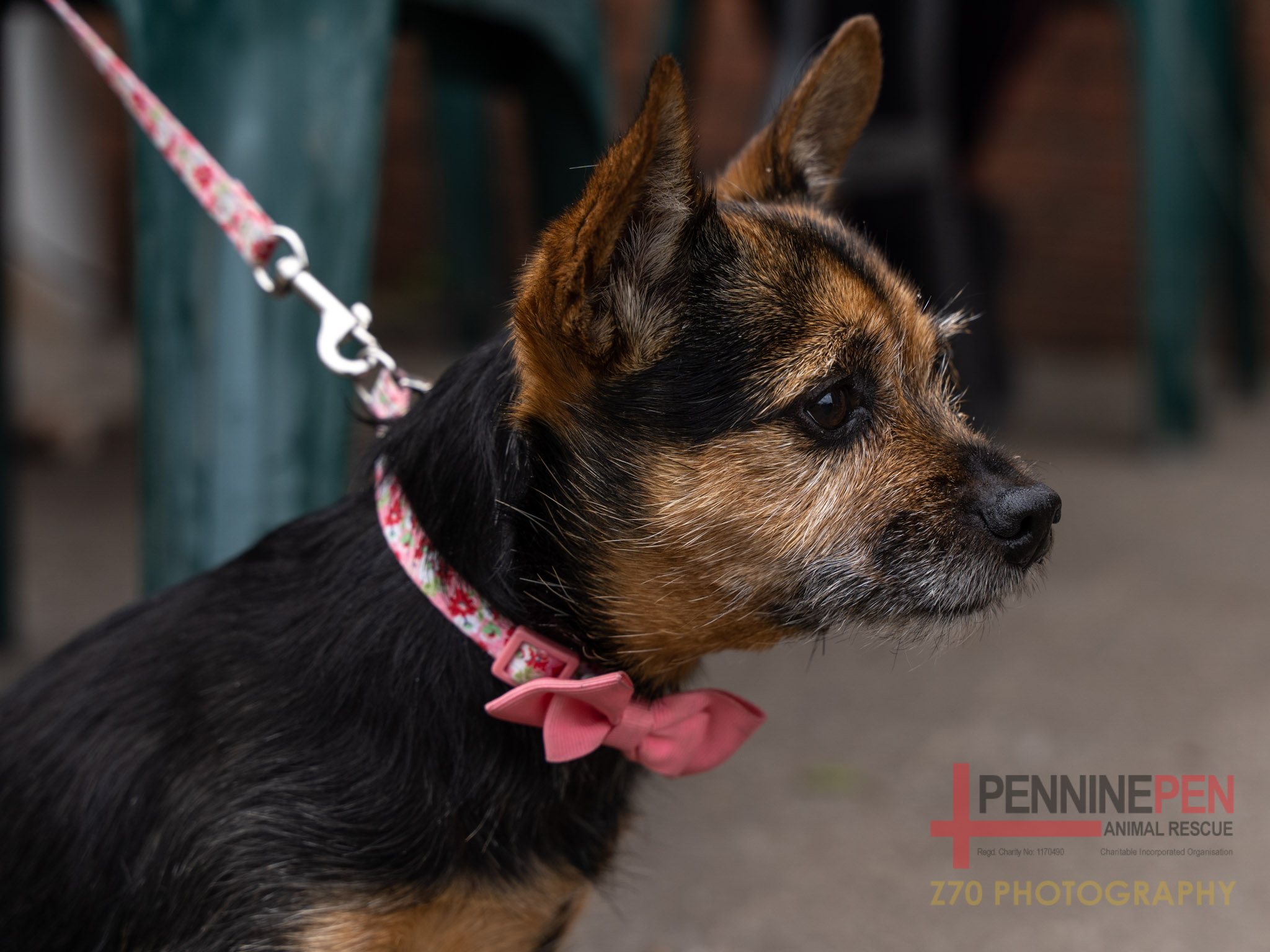 There were so many dogs to take pictures of it was great to see them all and meet the owners.

Although I was there to take pictures of the event I had also been asked if it was possible to take studio portraits of the dogs. I hadn't done this out of the studio before so had a think about how to do this in the field (literally).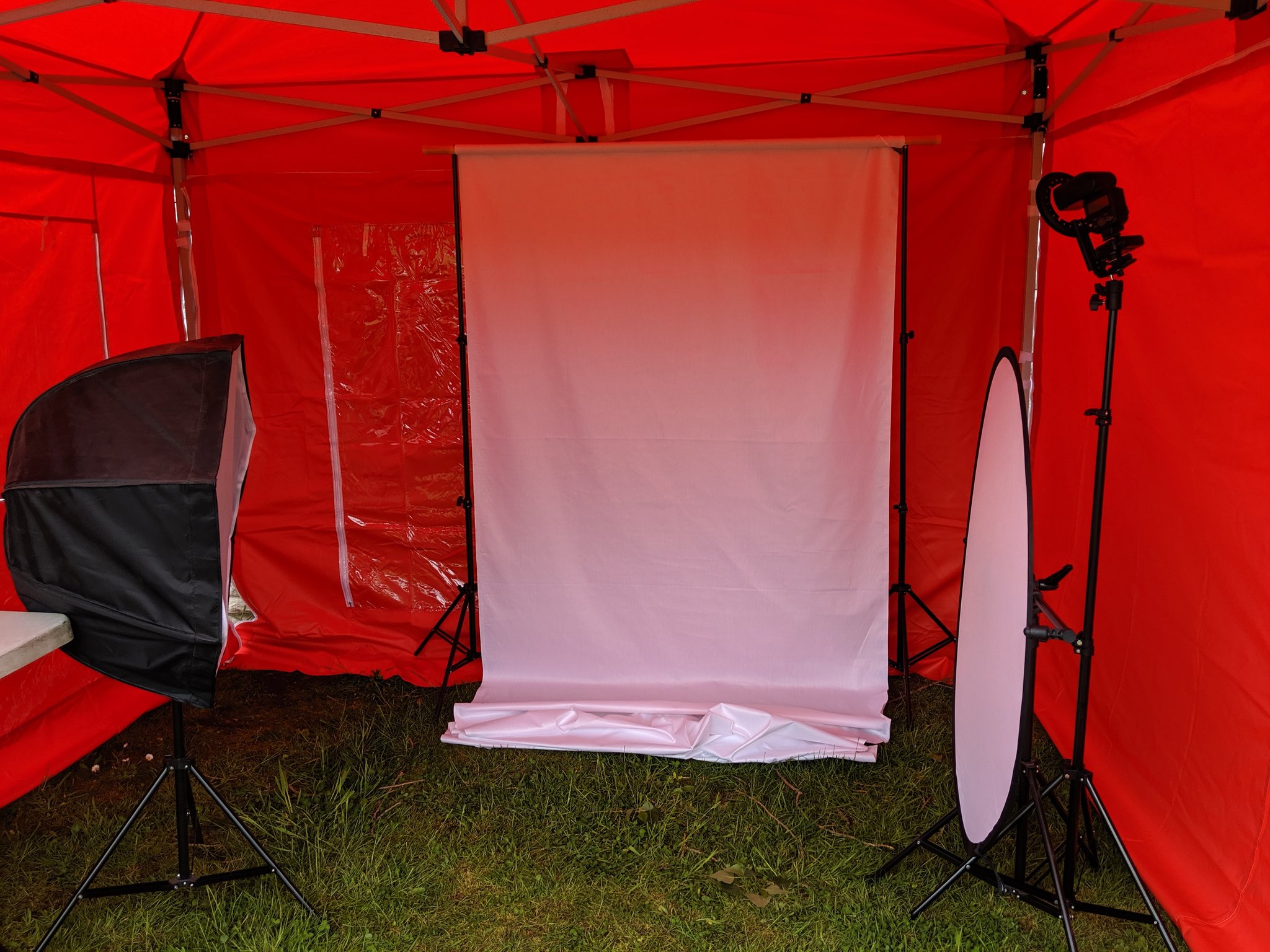 A pop up tent was provided and I managed to come up with a portable studio solution that fitted in the available space. All of the equipment was stored in a single collapsable Ottoman, bought from Dunelm, for easy transport. The Ottoman also doubled as a bench for the smaller dogs to sit on during their session, which made it just about perfect.

I managed to fit in 11 posed portraits in an hour and a half, which is quite good going for a studio portrait.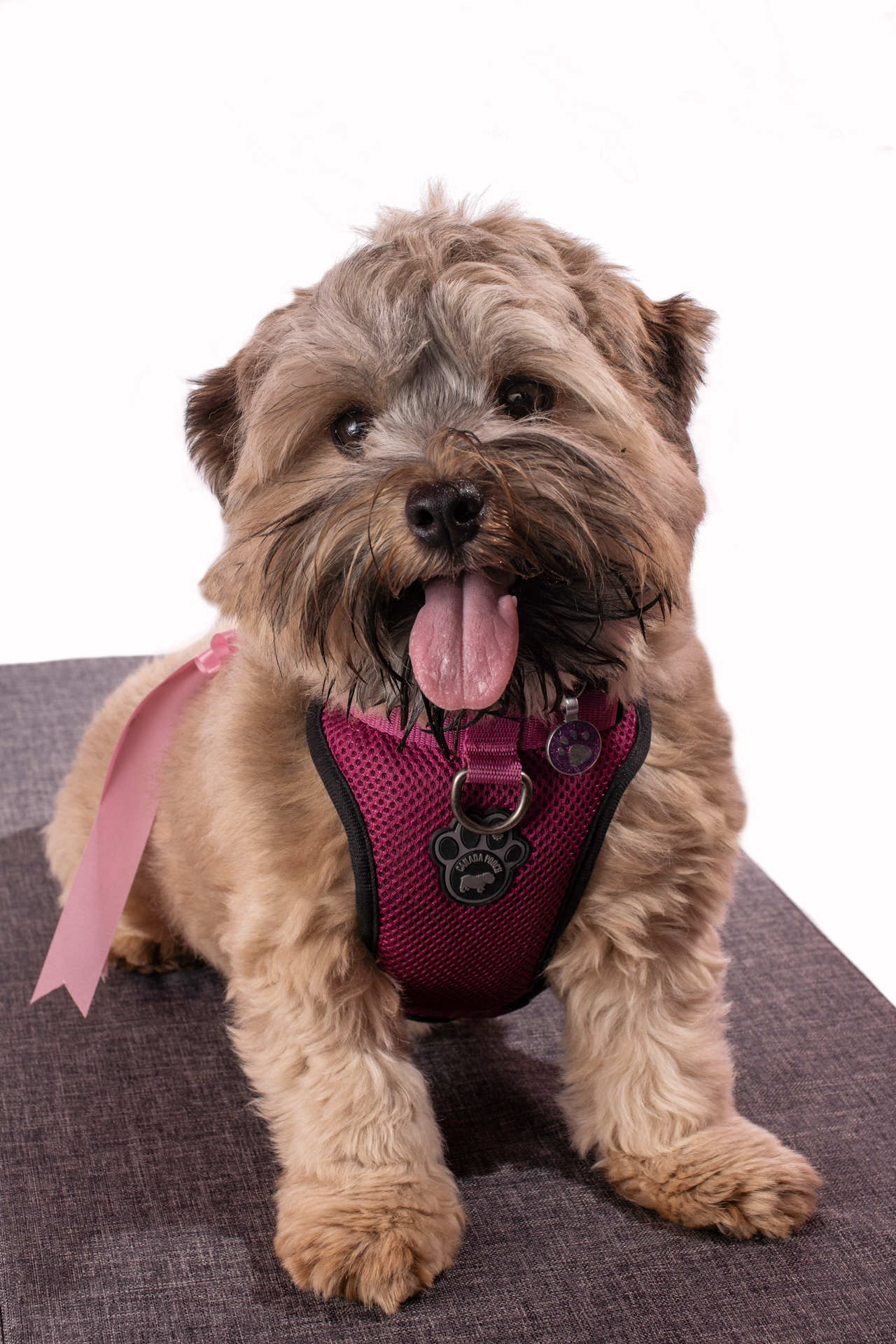 Here is one example of the results, which the owner is very pleased with and was happy to let me share here.

If you have any questions about the day or just want to get in touch about future events then see my contact page on the Photography website - http://z70.uk/contact.html
Ride With M.E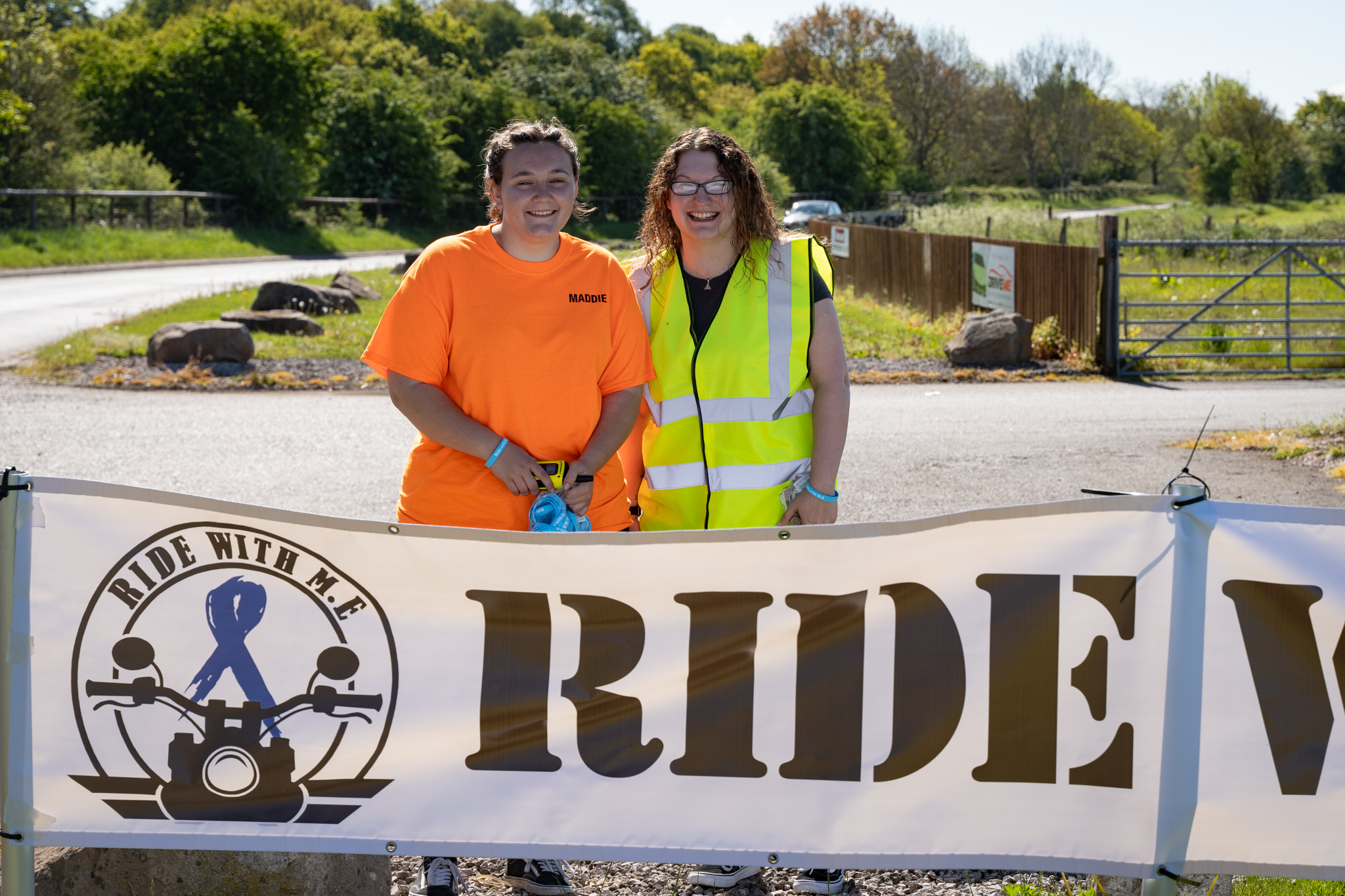 On the 12th of May 2019 I was the official photographer for the Ride With M.E event at Stafford Driving Center in Seighford, Staffordshire. It was a great day with lots of cool bikes, music and lots of other entertainment. All in aid of Action For M.E

Photographs from the day can be viewed on Flickr.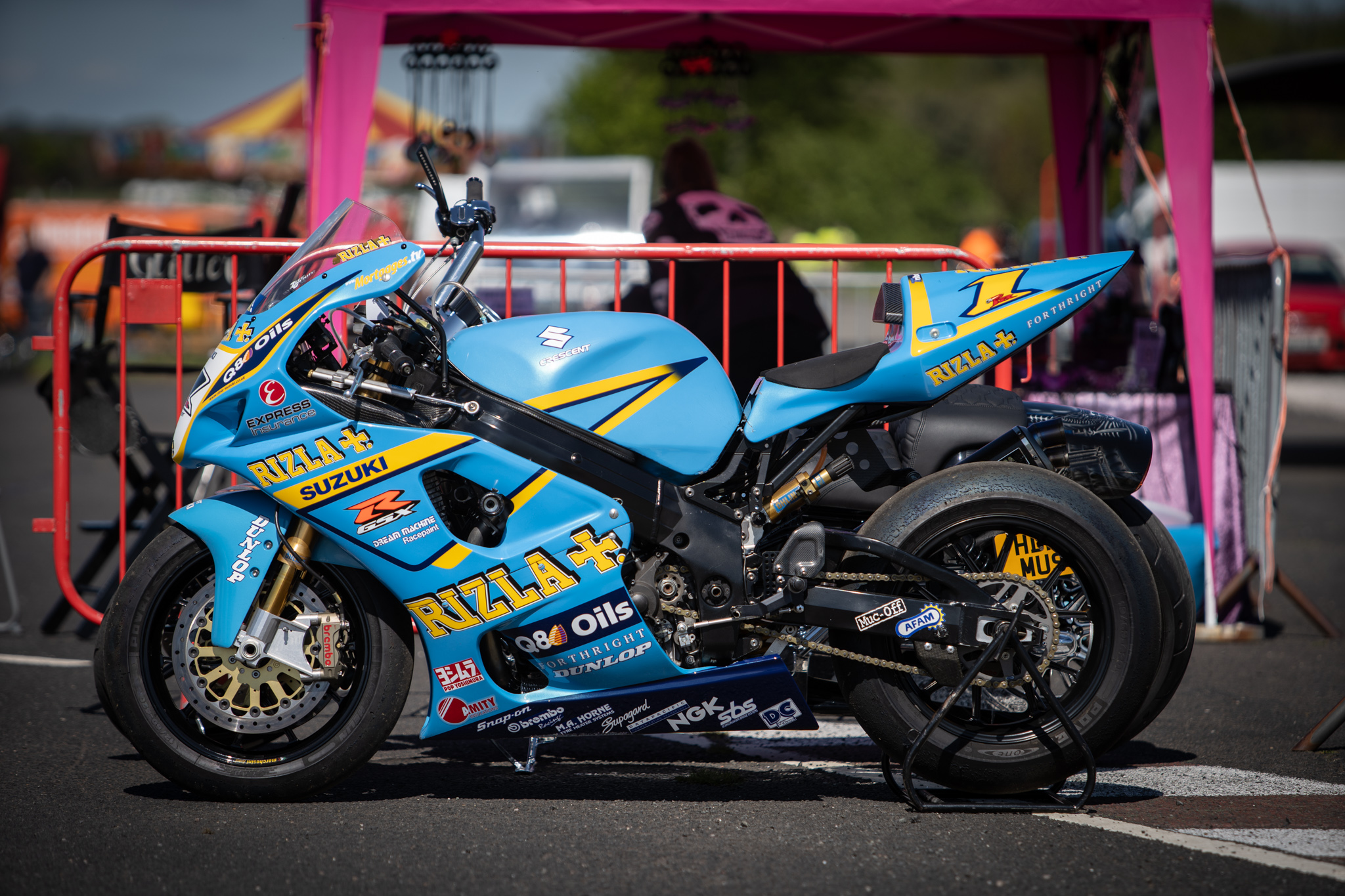 If you would like any of the images to download or print without watermarks then you can go over to my online store, choose one of the first two options and create an order. By doing this you will also be helping the charity effort as at least 20% of each sale will be donated back to the charity.

Before you do that make sure you know the name of the image e.g. for the bike picture above (direct link) the name would be DSC08448-14, please add that to the order details notes section so I know which one to send :-)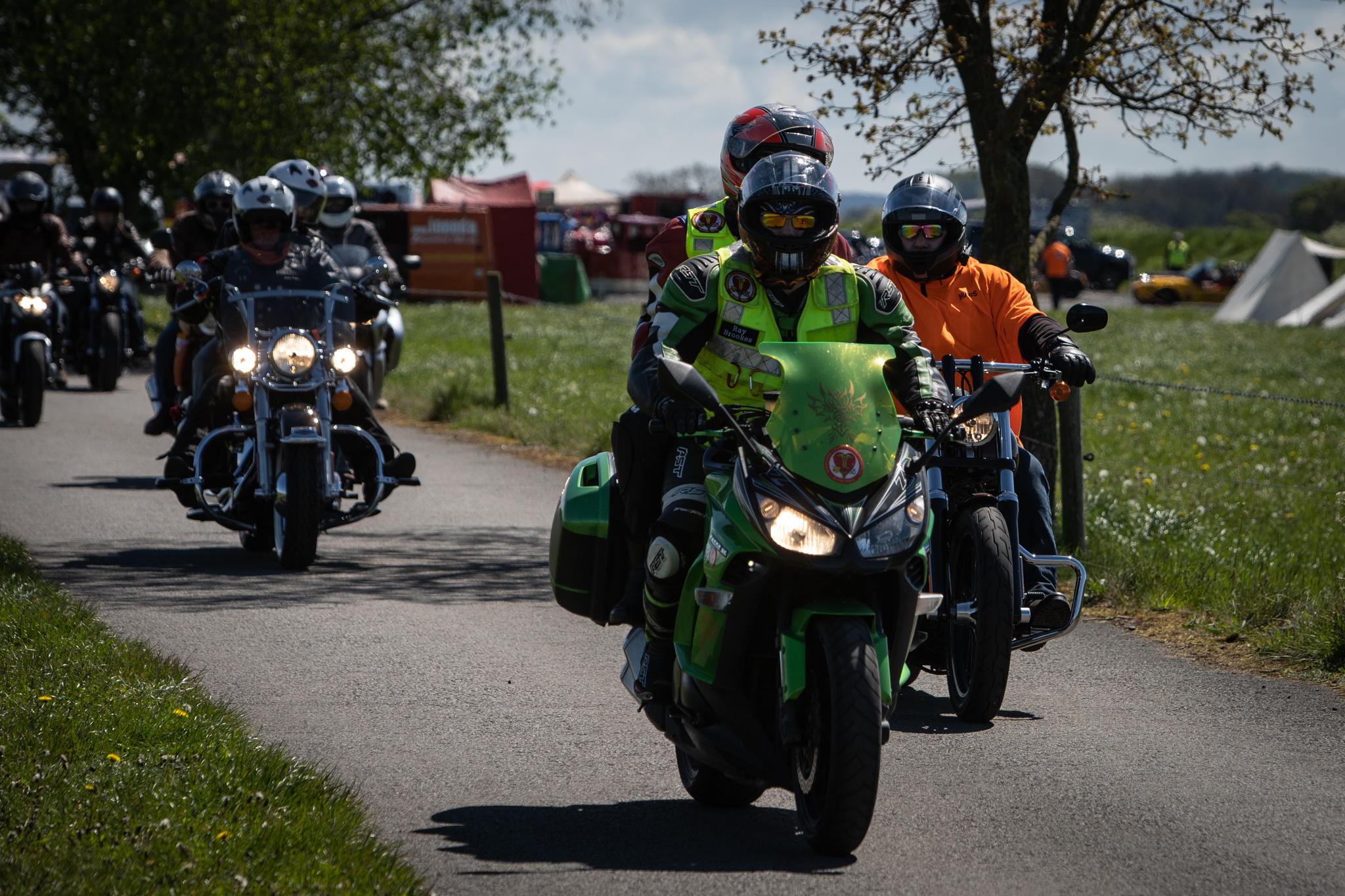 If there are any issues or queries please let me know - info (at) z70 (dot) uk
Event Photography Awards Winner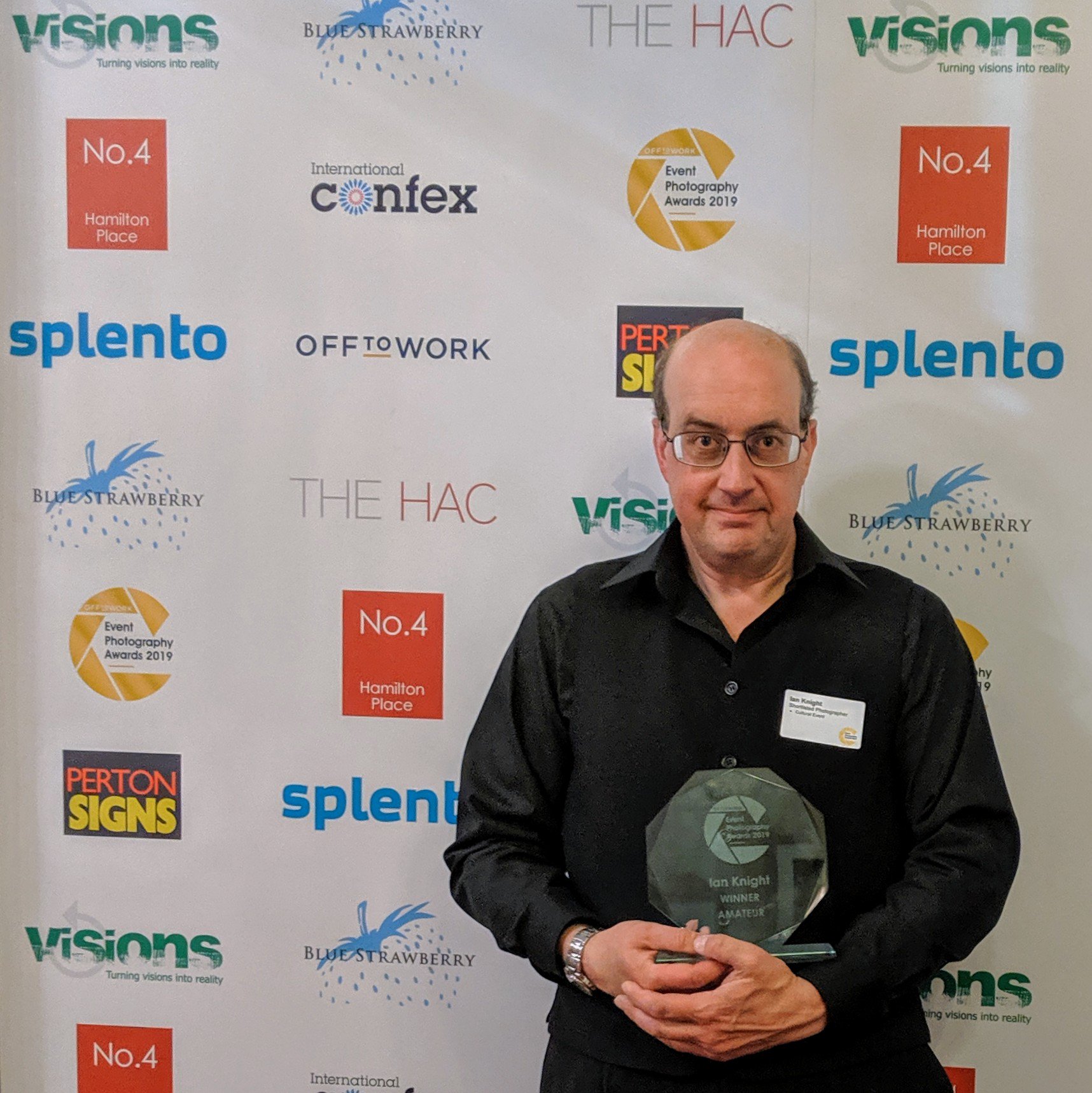 I Won !

On the 14th of May in a very glamourous awards ceremony held at 4 Hamilton Place in London's Mayfair, the Event Photography Awards took place. It is fair to say I had no idea of what to expect other than seeing some great photographs, meeting some other photographers and having an evening out in London. It was all of that and more.


After a few canapes and drinks and examining all of the entries to the competition, printed and displayed in the event space we were all ushered downstairs to the main conference room.

In fairly short order the award announcements started and the categories were worked through. Soon the Cultural section, where I had two images shortlisted was reached. As with all the categories that had preceded it, commended images were mentioned first and then the runner up and winner was announced.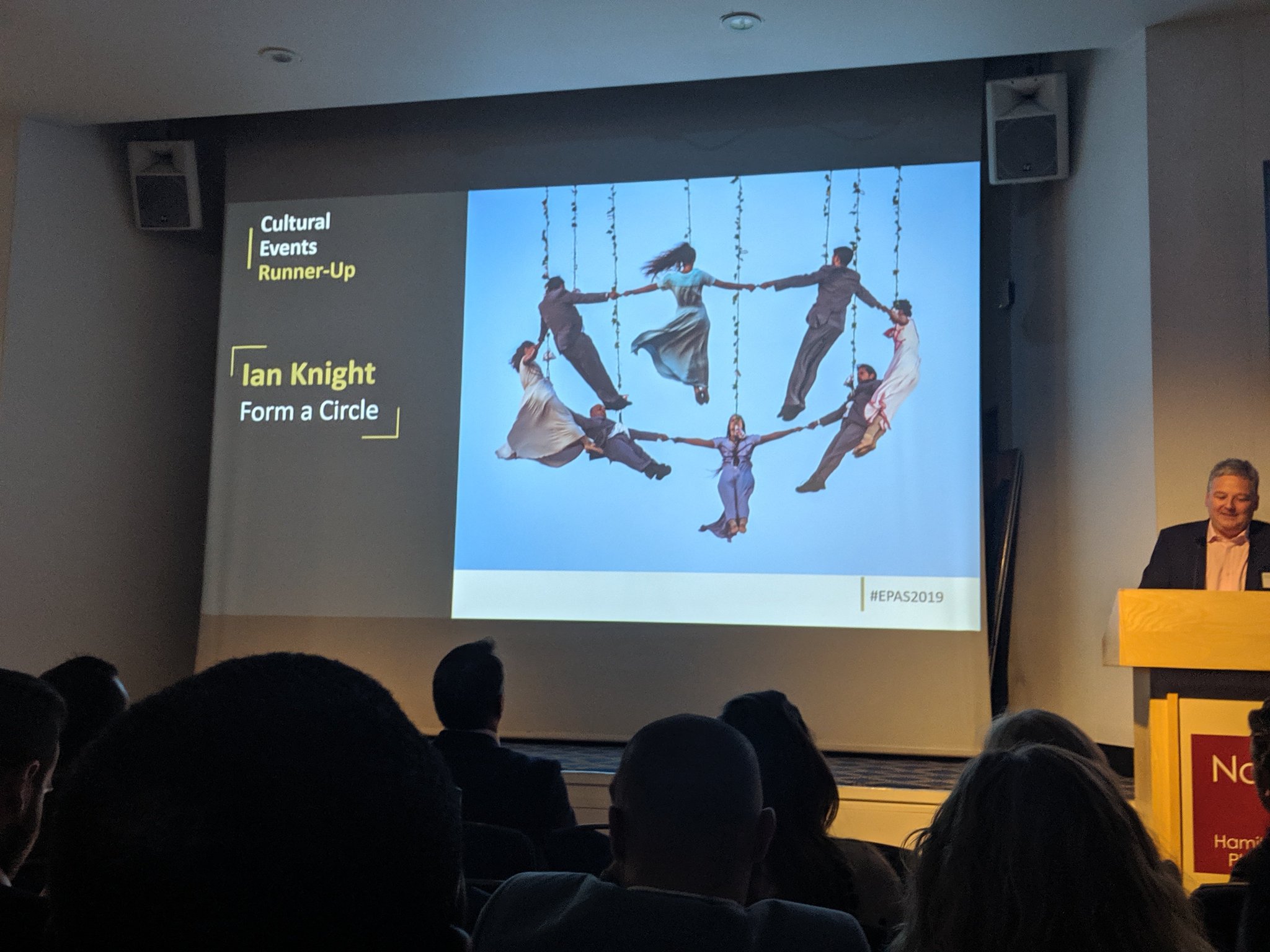 To my delight I was the runner up in the Cultural category, and that on it's own was fantastic news, and more than I thought would happen, given this was my first time entering the awards.

The ceremony moved on and the other award category winners were announced, all brilliant images in their own right.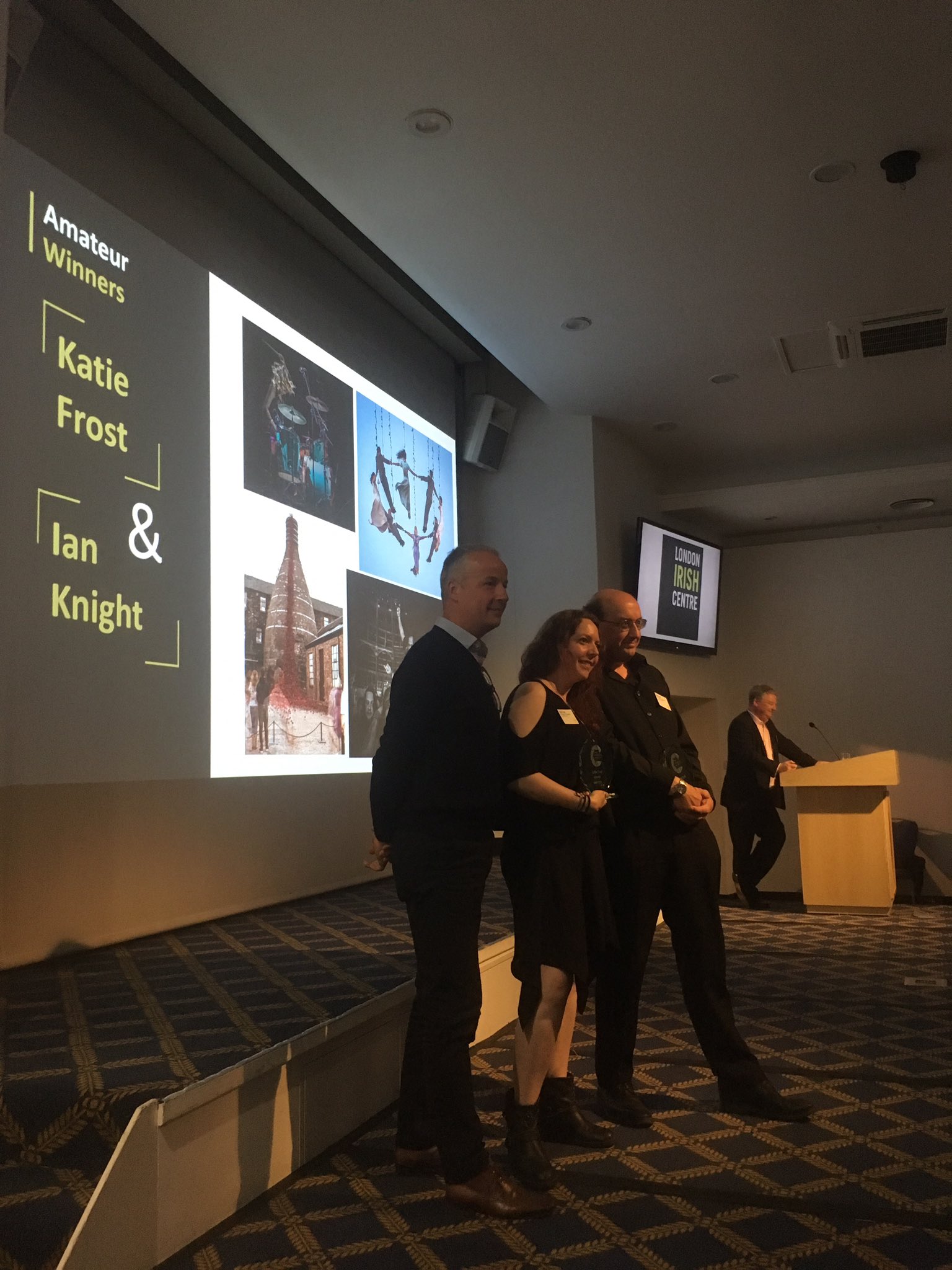 Then the final three awards including the overall winner picked from the individual category winners, plus a peoples choice award voted online and by people at the ceremony. First though was the award for the best amateur photographer, it was announced that there were two people that the judges couldn't choose between, so there would be two winners, and as you can already see in the photograph I was one of those winners !

The other winner was an excellent photographer called Katie Frost who was also a category winner in the Music section.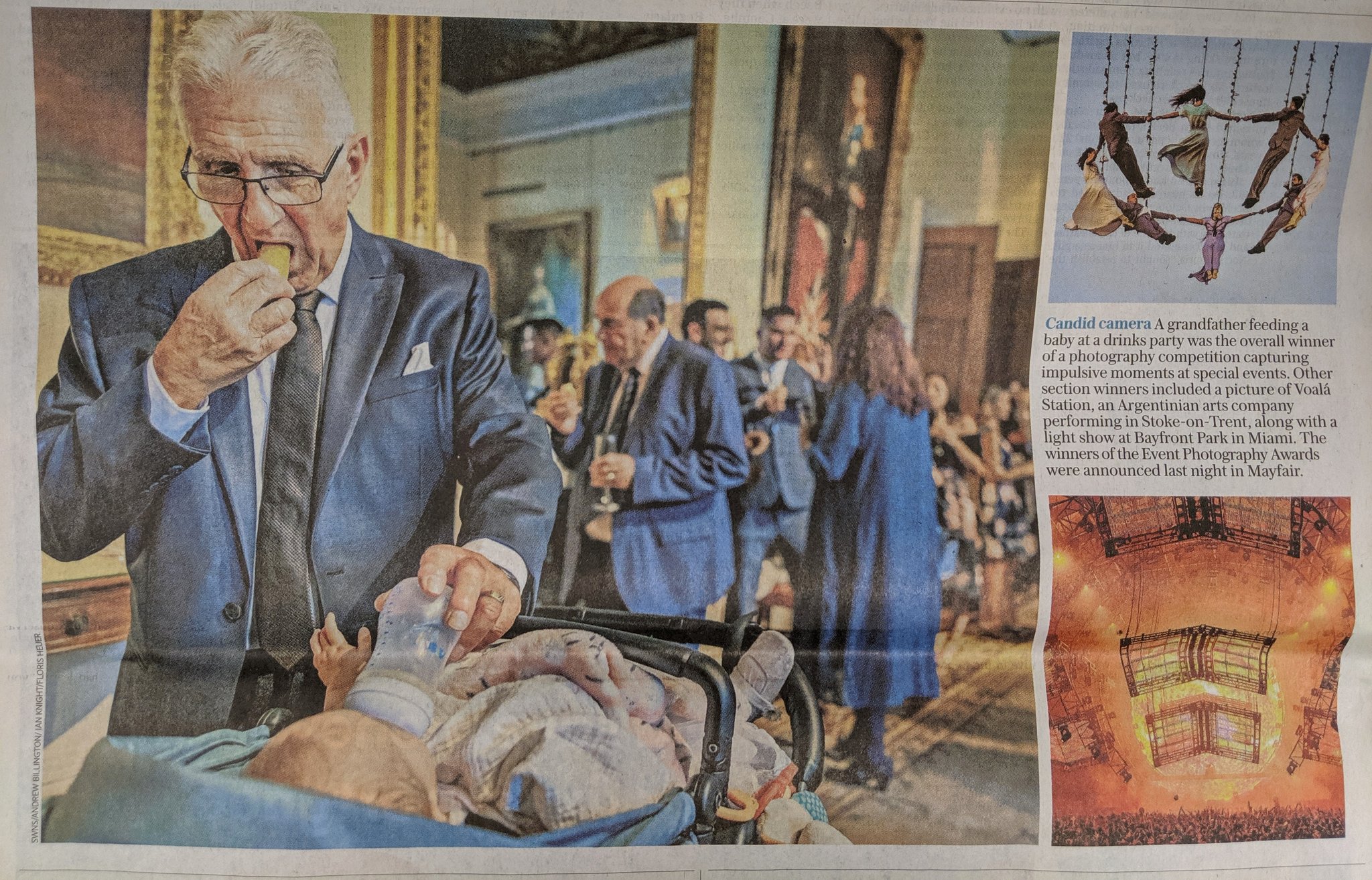 The good news didn't quite stop there as the next day I was told to look in the Daily Telegraph, and sure enough there was a small article about the awards and three pictures, including the overall winners image and one of mine.

I have already said thanks in person and on the various social media sites, but I just want to say again here how much I appreciate being selected for the prize it means a huge amount, and will give me a big boost going forward. I now have to take some great images to enter into the competition next year.
Event Photography Awards 2019
I got some great news, I have been shortlisted (twice !) for the Event Photographer Of The Year Awards. Two of my images in the Cultural section were chosen and I am so pleased they are both images taken locally in Stoke On Trent.

If you have a spare moment then all the photographs are eligible for a peoples choice award, so head over to the shortlist page, find the two images below and click like, I would be very grateful for any votes and help in sharing the information.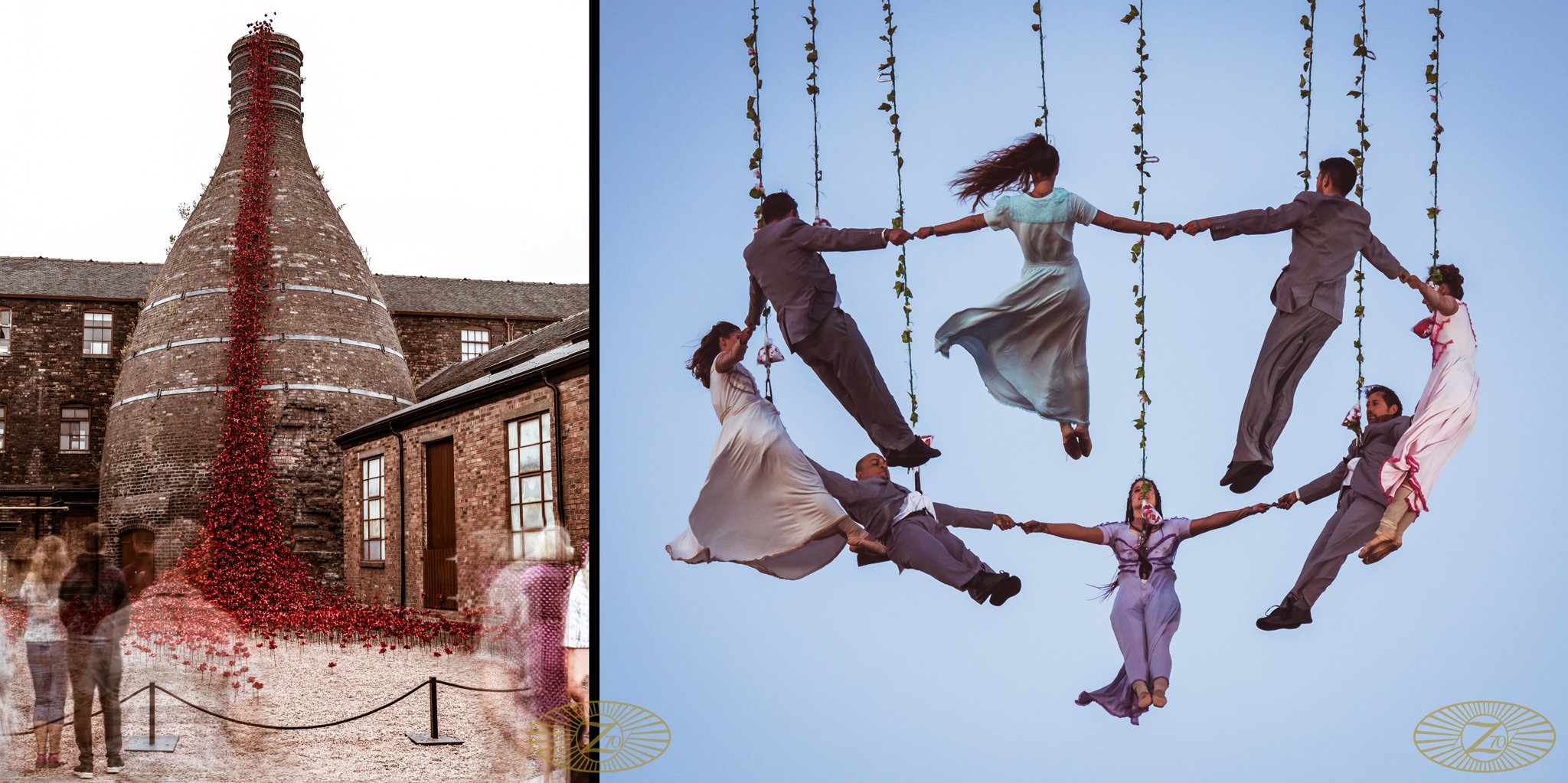 Olympus Cameras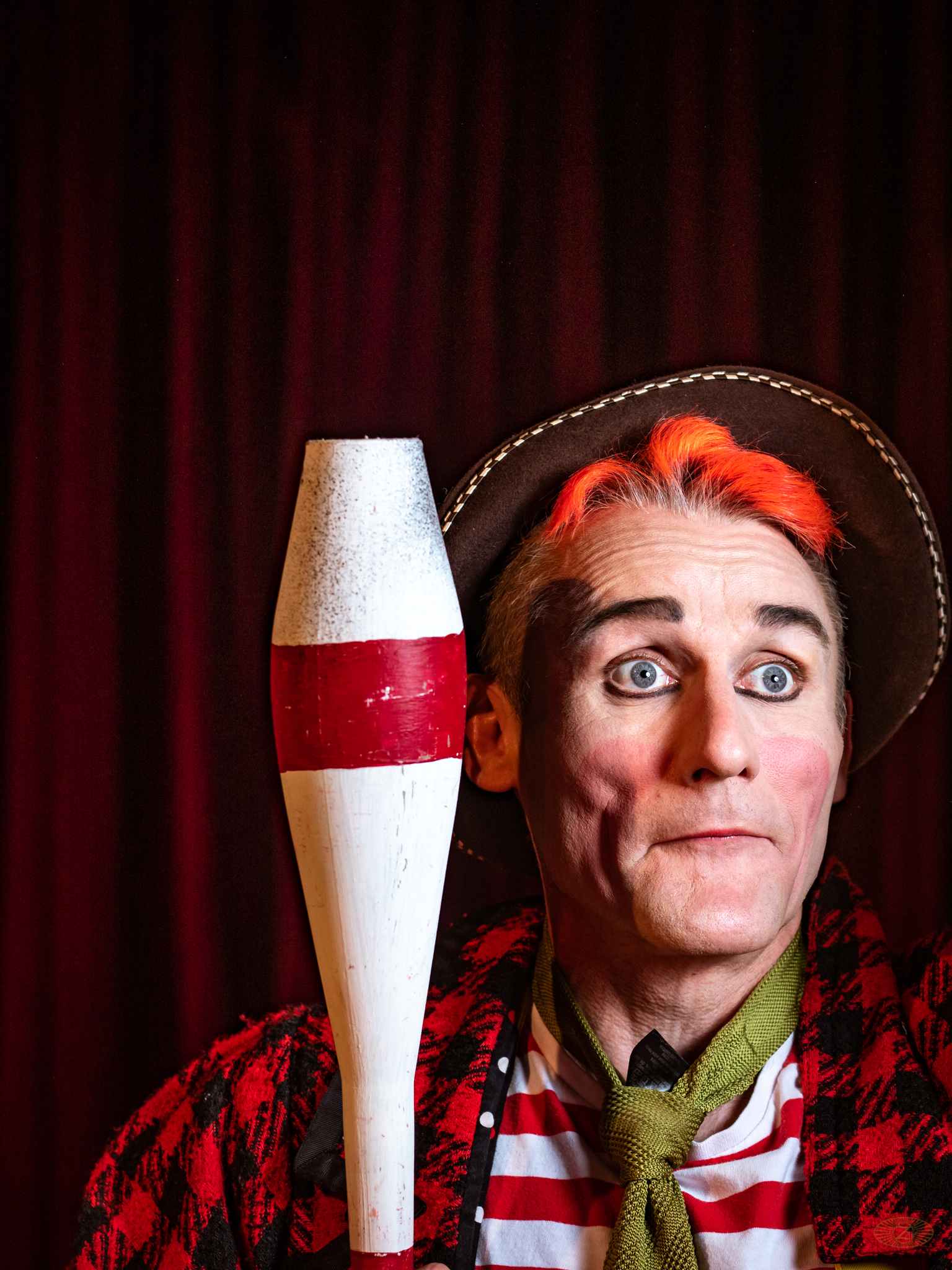 This year (2018) I have had the good fortune to be able to use Olympus cameras in all sorts of ways and attend some great free! events.

The first event was the Olympus lighting workshop in London at the Park Cameras store. The second was the almost legendary Giffords Circus workshop which was in the grounds of Blenheim palace, if you ever see this advertised put your name down immediately ! Both of those events are covered in much more detail in articles previously published on this site.

While attending these events I got to learn about a special service that Olympus UK run that allows people to take a camera and different lenses for a test drive for a few weeks in the comfort of their own home.

I asked to take part in this scheme and a few months later managed to arrange some time to take delivery of an OMD EM-1 Mark II, and several lenses, including a F1.2 25mm, F1.2 45mm, F4 12-100mm, F4 300mm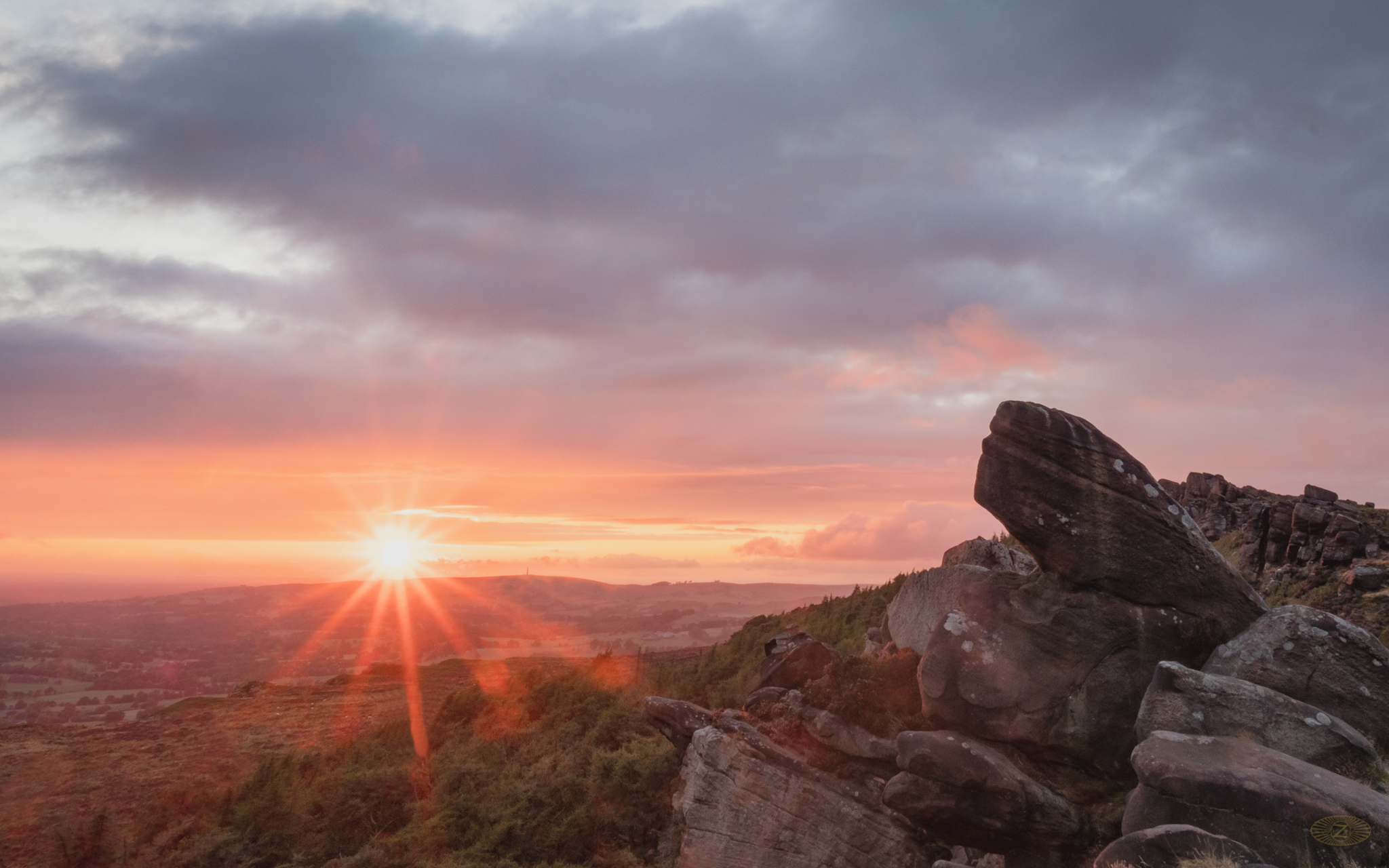 If you know the Olympus lineup you might think that there is a bit of a gap in that lineup, the Mzuiko 12-40 f2.8 is the usual general purpose lens, but as I already have am EM5 MKII with that lens it is compatible with both cameras so I could just use my existing lens.

I am no camera reviewer and I am not going to try and become one overnight, but my initial thoughts on the camera are that is a well rounded and balanced piece of equipment that I would be more than happy to own and use on a daily basis. The menu system is easy to use once you learn the basics, and there are a lot of configuration options to suit the style of most users.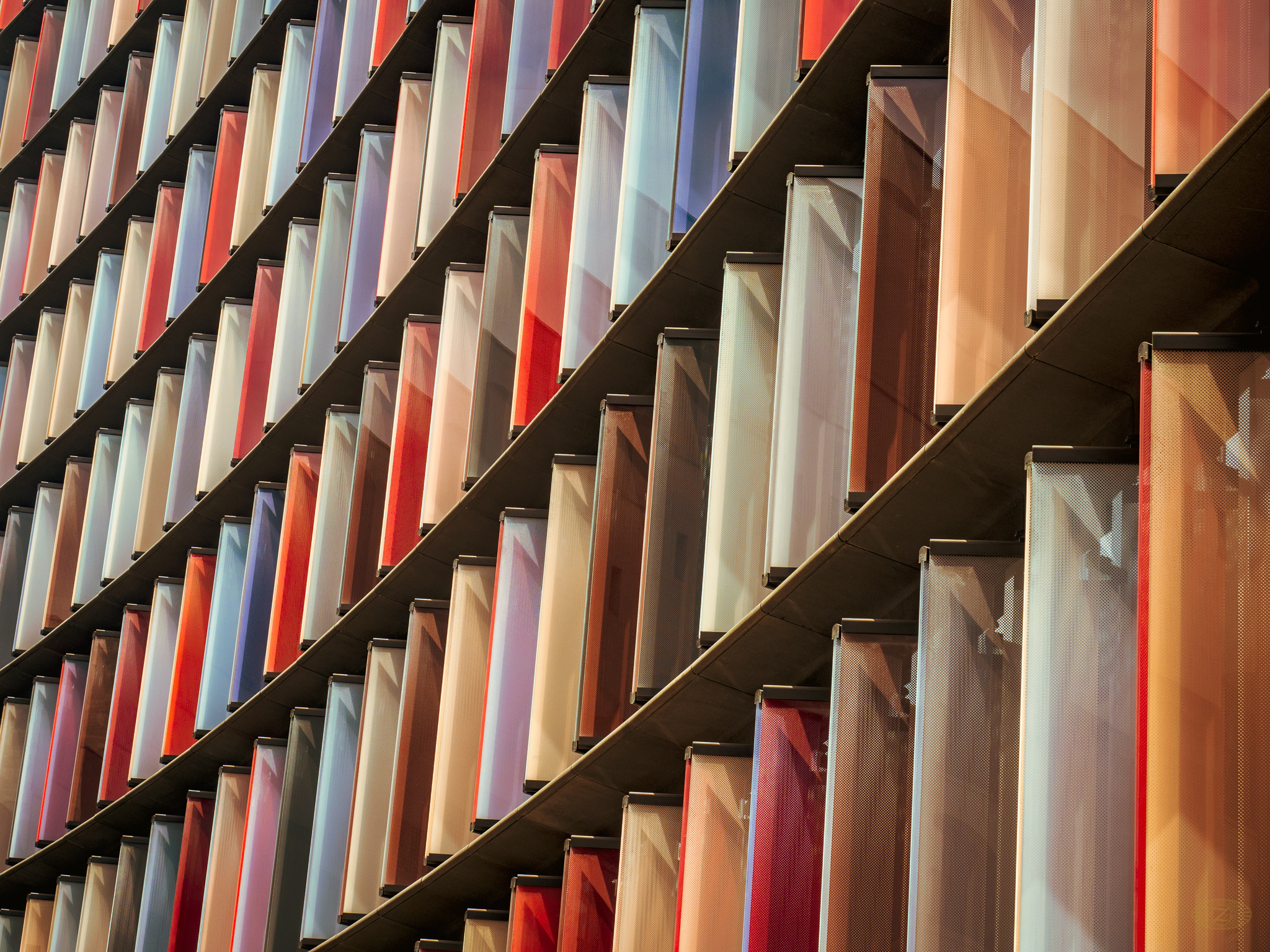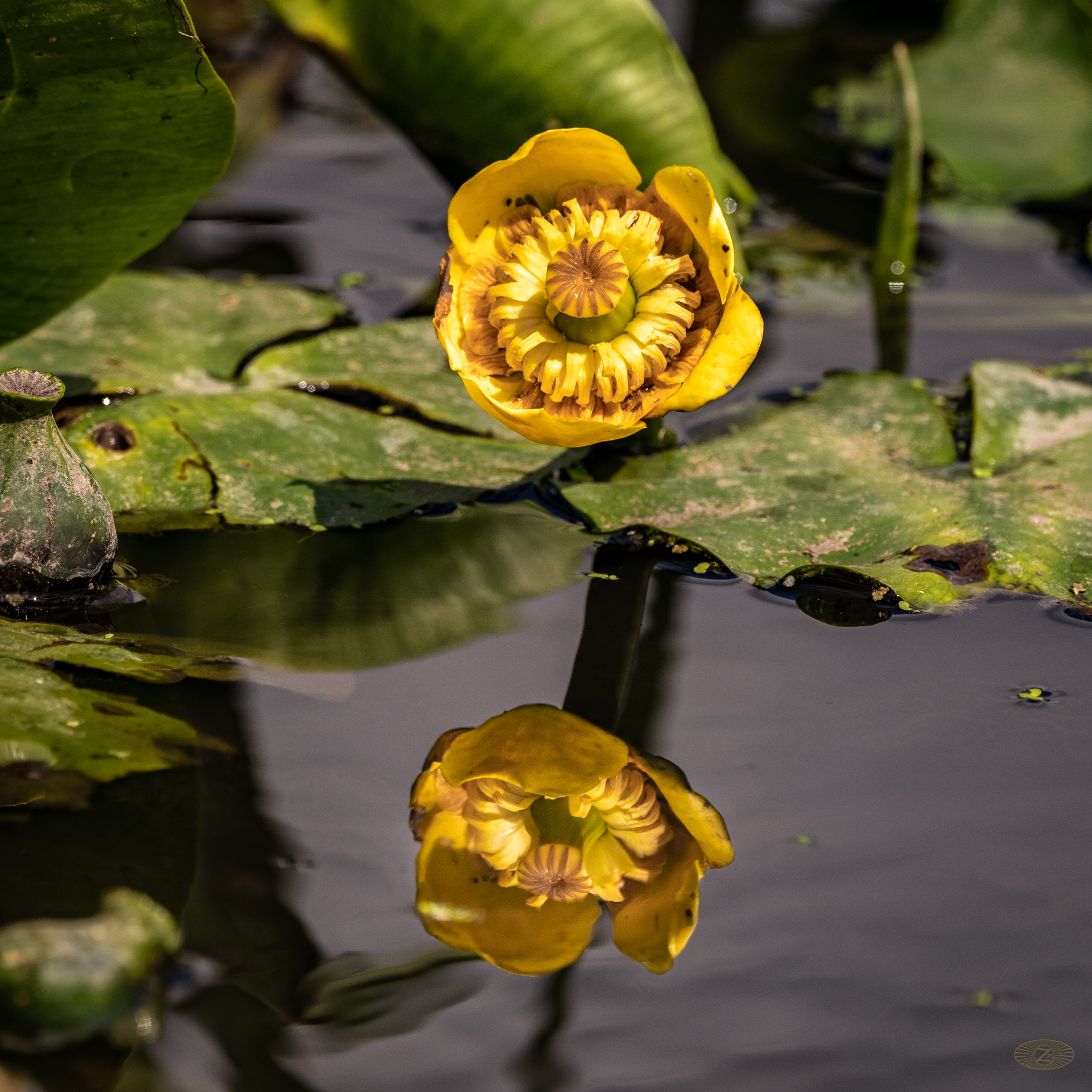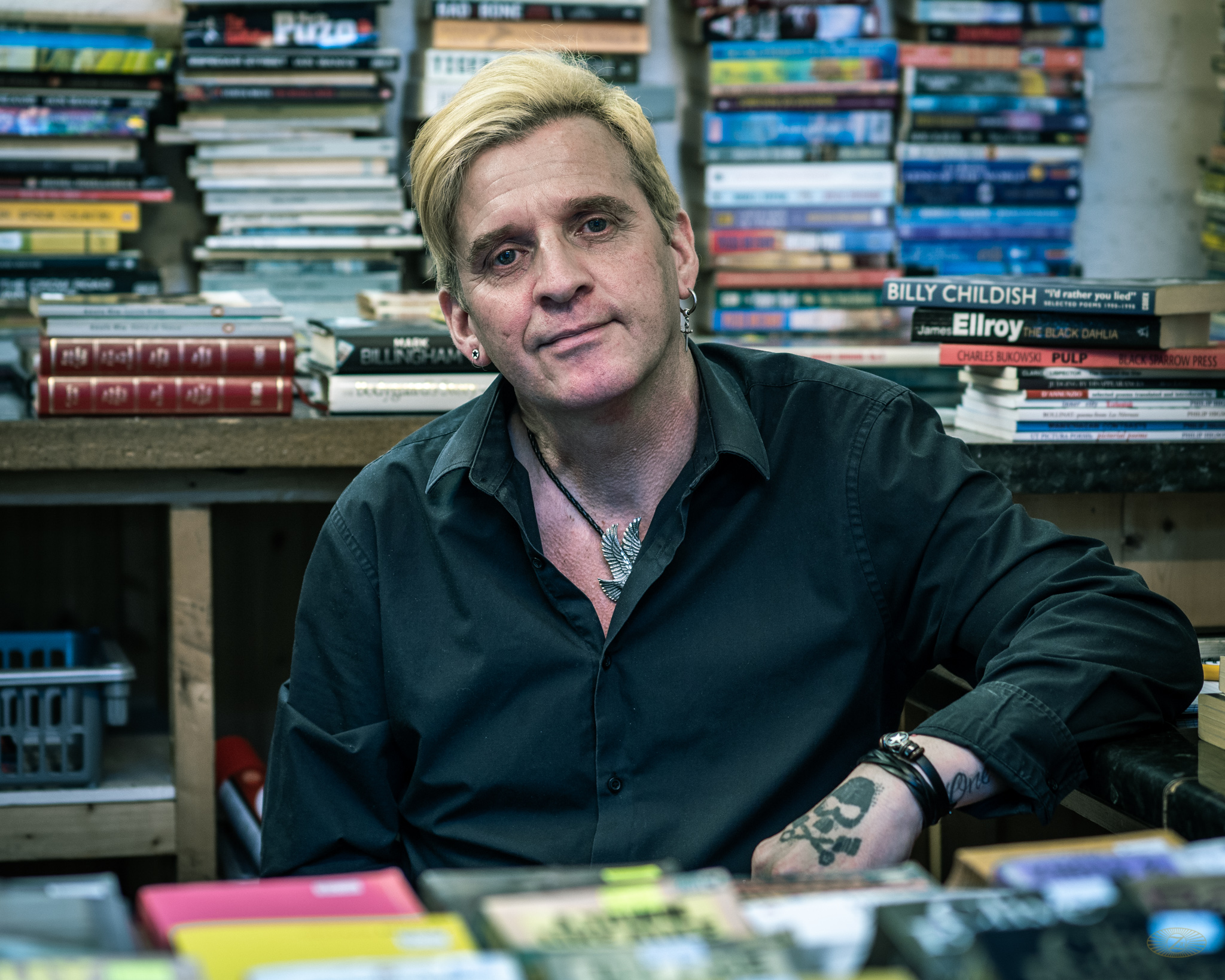 Where the Olympus system really does shine though is with the lenses, the ones I was using were some of the best, sharpest, and most versitile lenses I have ever known. The other thing that needs saying is that because of the Micro Four Thirds system the cameras use the lenses are riddiculously light and compact compared to their full frame counterparts. It actually makes travelling with the camera a lot easier if space and weight are a factor. Earlier this year I took my EM-5 on a trip to Poland where I had barely enough luggage space for a couple of changes of clothes, so travelling light was the only option and I was delighted with the resulting images.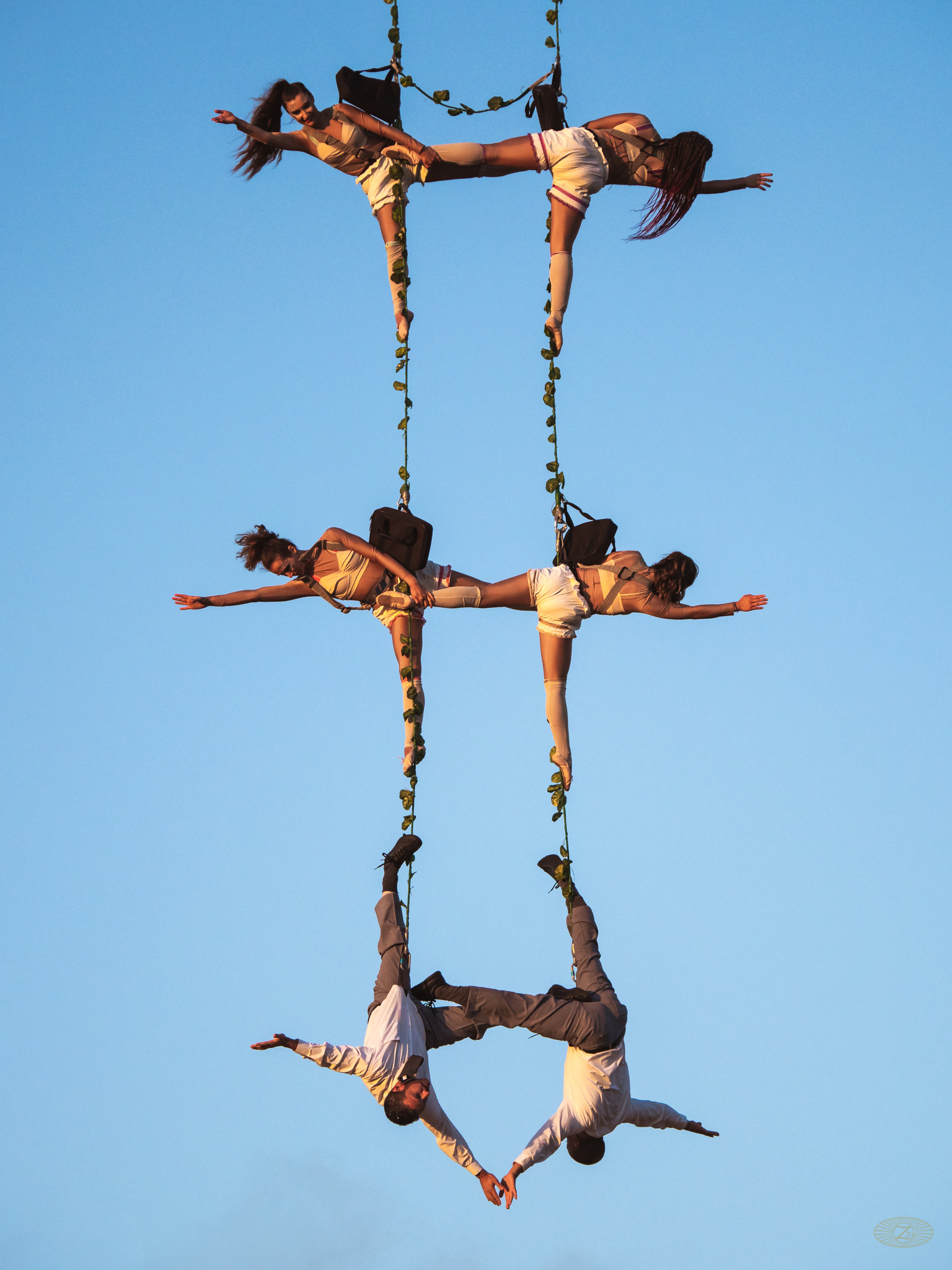 The 300mm prime lens, which is around a 600mm full frame equivalent focal length, was so easy to cary and use, I even found the perfect event to use it at, a local arts festival performance where the performers were dancing in the air attached to wires dangling from a large crane. Yes it sounds mad but it was an excellent and well attended event. Lots of pictures from that using the EM-1, the 300mm lens and the 12-40 for a wider angle can be found here along with many other images from that camera.

The next thing I have to sing the praises of, is the in body image stabilisation, simply wonderful, uncomplicated to use and adds several extra stops of use to my usually shaky hands. I was taking images with the 300mm lens at shutter speeds far slower than I could have without the image stabiliser and they were pin sharp.

Now for the inevitable part of any camera write up, I have to talk about the ISO performance. Happily I can say that if you expose your images correctly and don't have to do much post work to raise shadows etc then high ISO shouldn't be much of a problem. The downside is that this is a Micro Four Thirds system and there is no getting away from the fact that it is a small sensor, compared to a 35mm full frame equivalent, which means to get the right exposure the ISO quite often has to be higher. The higher ISO noise is not too distracting or ugly, it is just there if you pixel peep. At the time of the loan my main camera was a Canon 80D and I much prefer the noise from the Olympus to that of the Canon.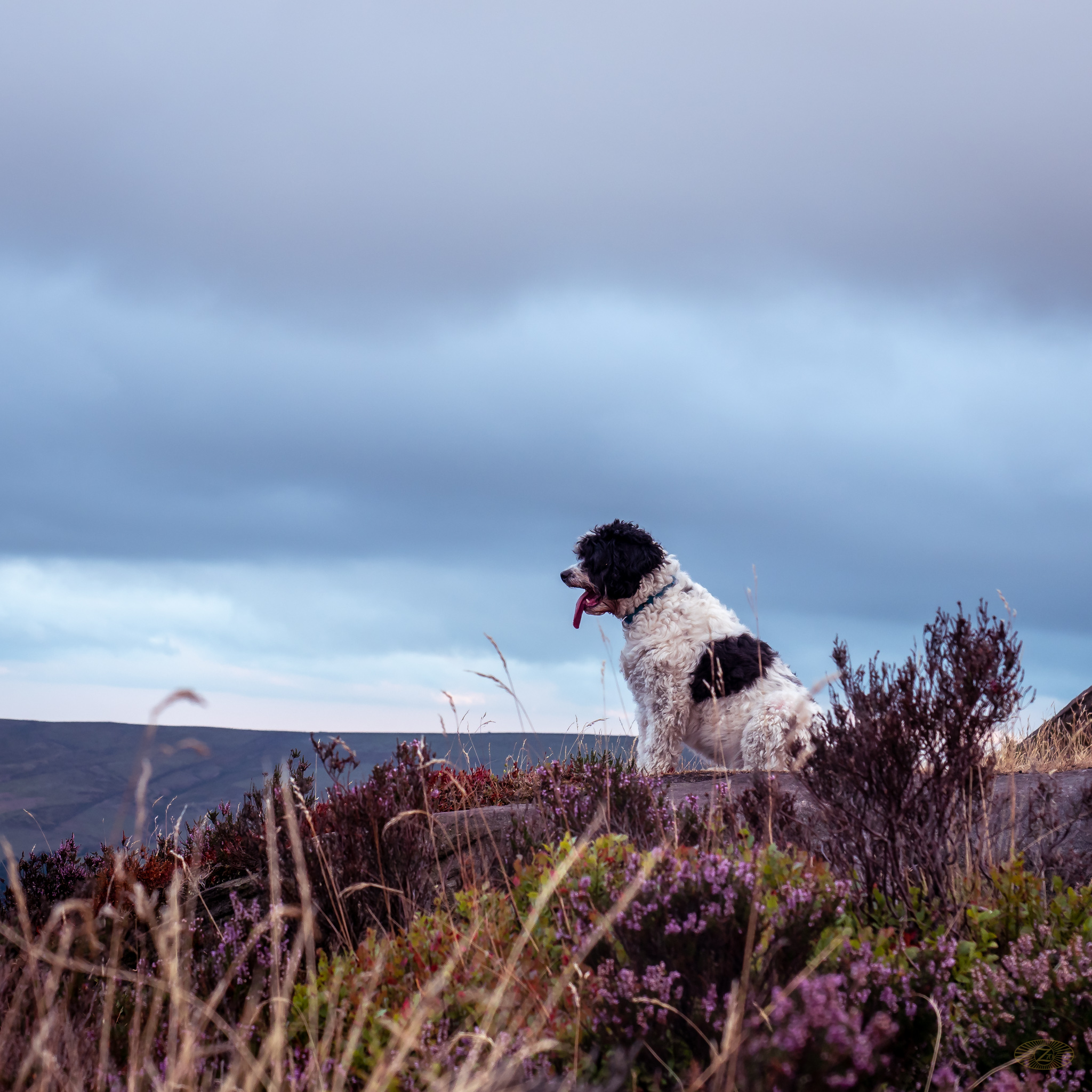 After singing the cameras praises you might think I rushed out and bought one immediately, and if money was not an issue I probably would have already bought an EM-1 to compliment my EM-5. However in my case I do a lot of indoor event and concert work, so my decision was ultimately to not go with Olympus for that work, but to go Full Frame. It was actually a difficult decision as there are features on the Olympus that I won't get elsewhere and the image stabiliser on its own was almost the biggest sell for me.

I am very grateful to Olympus for the loan, and the events and workshops they arrange throughout the year, I might even see you on one of those soon as they are always a lot of fun and very informative.




Link to a large selection of images on my Flickr Site If you see any you like why not let me know on Twitter or Instagram
Fully Charged Show Live



The second part of my photography weekend after the Circus trip was to be an event photographer for the Fully Charged Show Live event at Silverstone.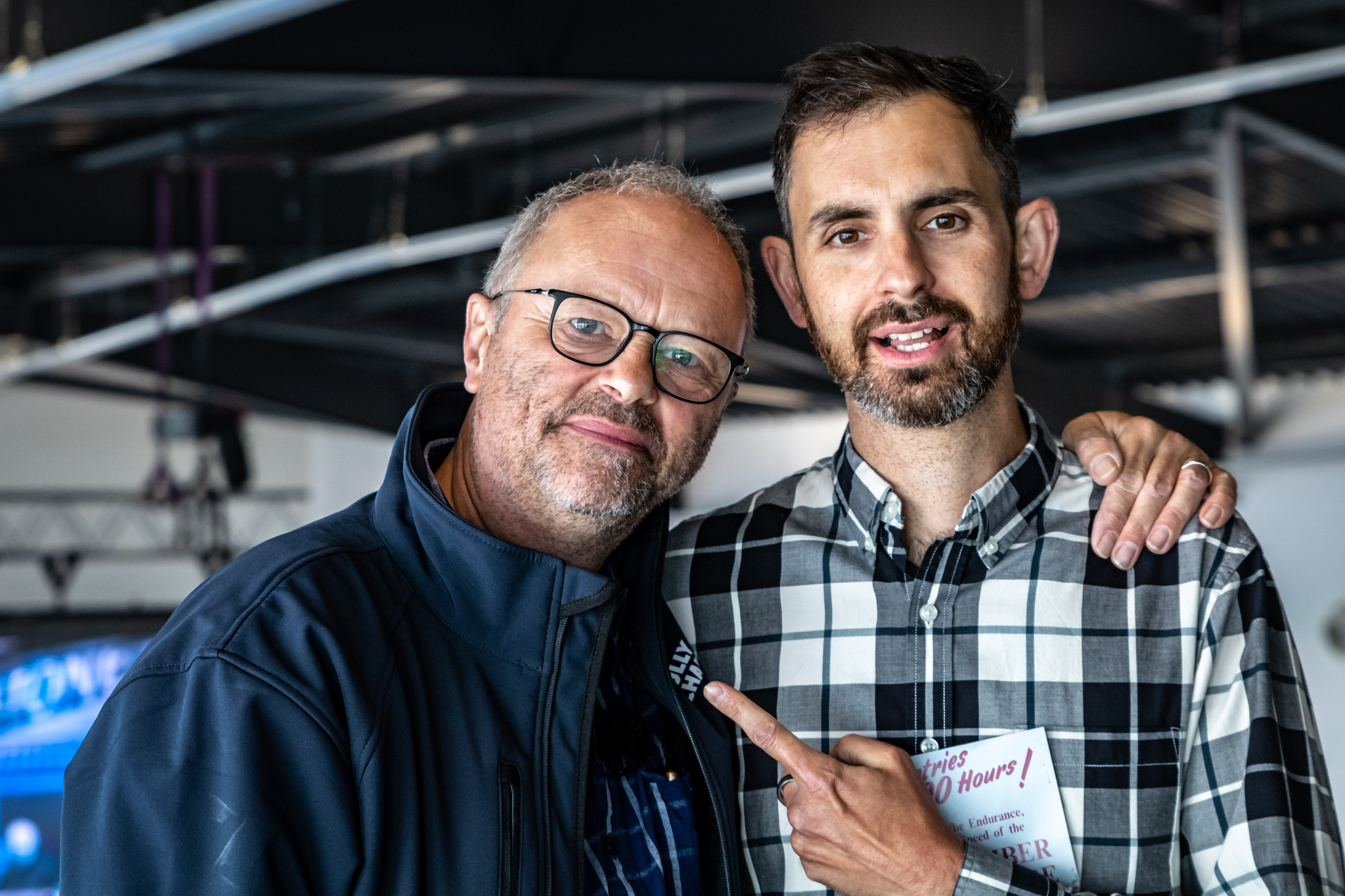 If you don't already know about Fully charged Show, it is a YouTube channel started and hosted by the actor Robert Llewellyn (pictured with co-host Jonny Smith). It is all about renewable energy with a focus on electric cars and related technologies. Since the YouTube channel was doing so well the team behind it all decided to try and organise an alternative motor show, that alternative being an all electric and renewable energy show.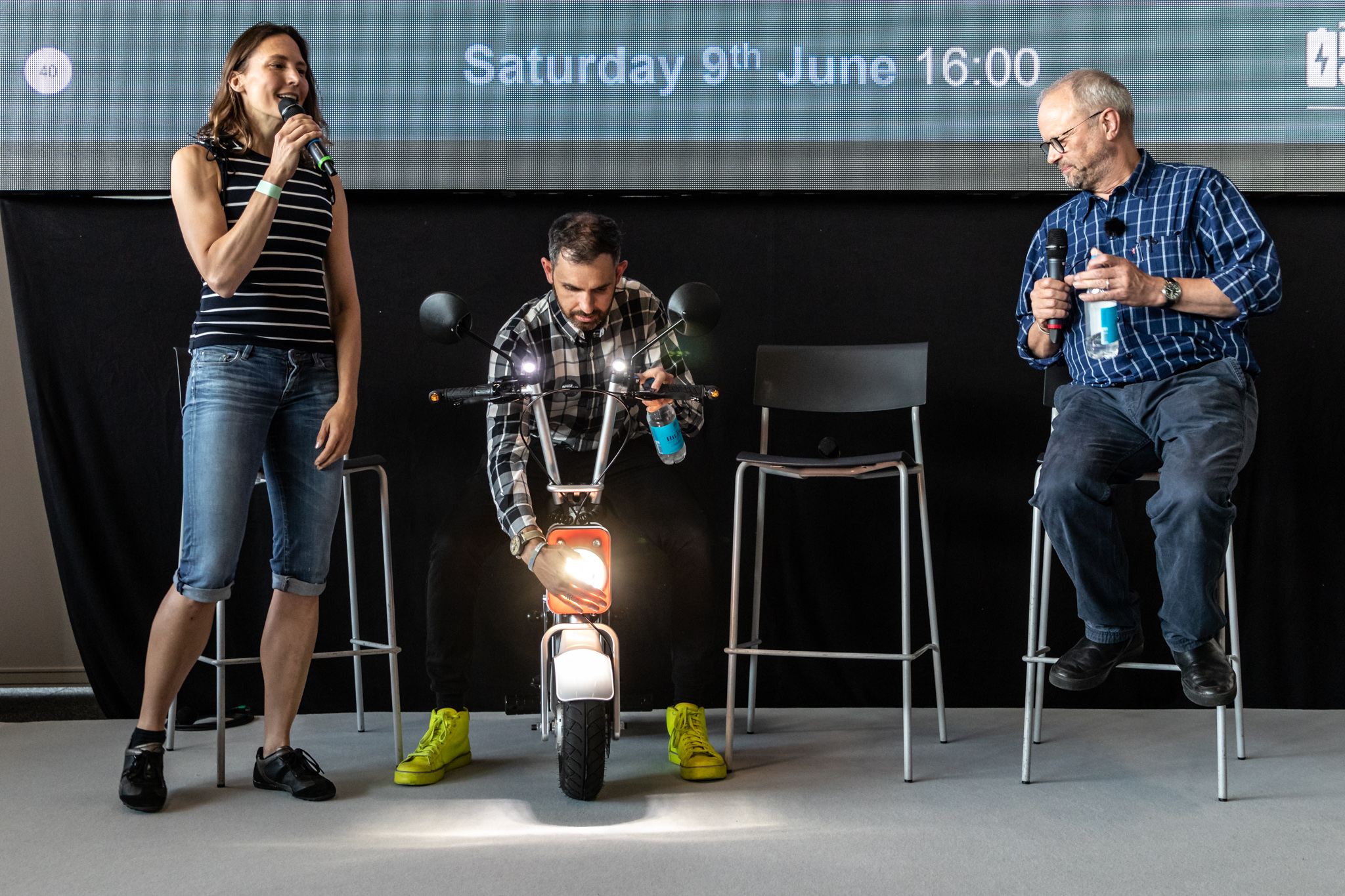 Since I have been watching the show from a very early stage and have been enjoying all the free content put up there I sent a speculative email to the organisers to volunteer my photography services for the day. As you can probably guess from all the photographs I got a positive response and managed to arrange it so I could travel from the Oxfordshire Circus workshop to Silverstone.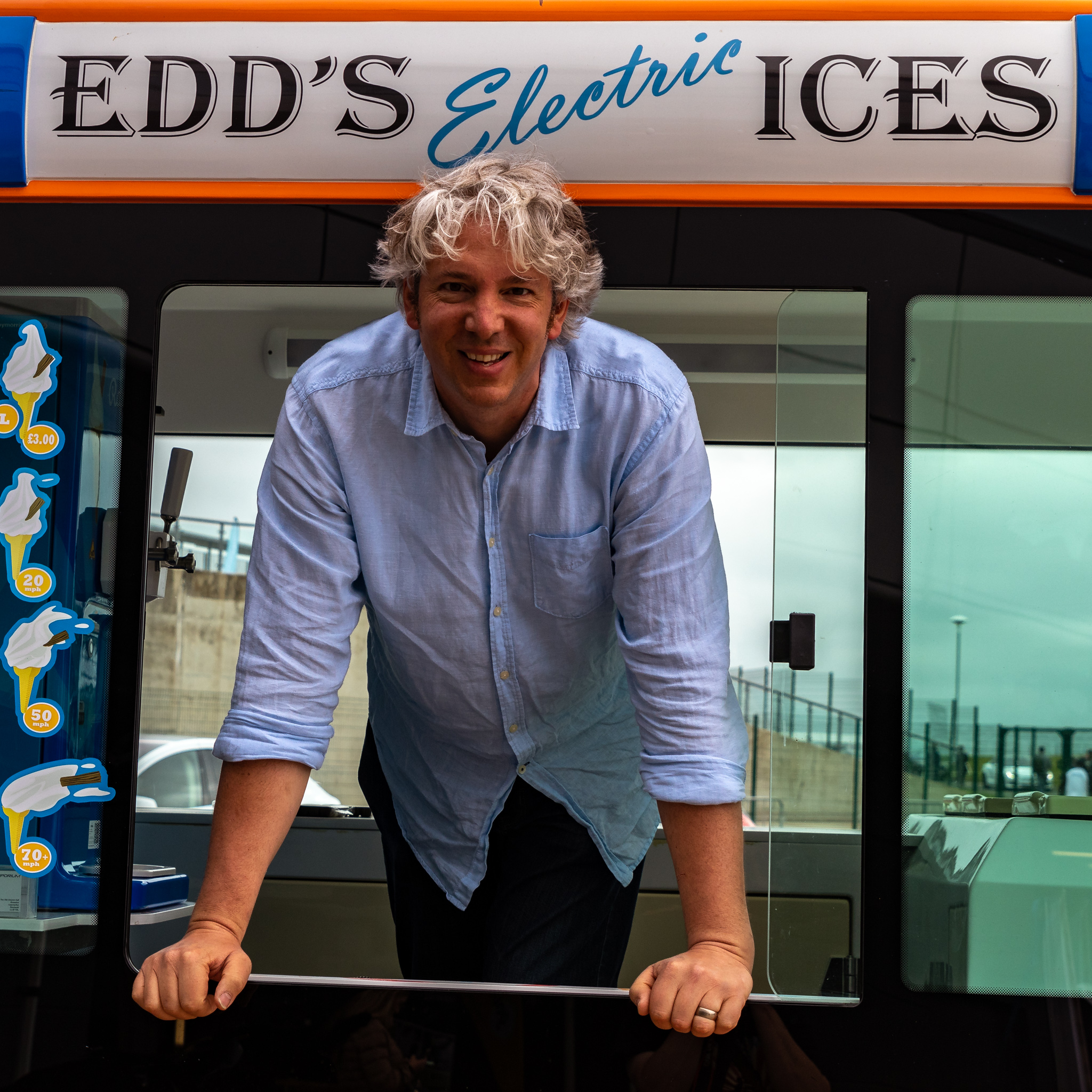 I spent the day wandering the floor of the show, inside and out and taking pictures of the panels.

It was actually quite hard to see all of the panels as they proved very popular, there were two panel areas, one with the panel and one with a video screen showing the main stage and both areas were packed out most of the time with people also standing and watching from the sides.

If anyone is familiar with the pioneers of the electric car world and the charging infrastructure being developed independently around the country, they were all present at the show and many many more people who are making names for themselves in the brave new post fossil fuel age.


The organisers have said that the show will return next year bigger and better, and even if I am not asked back to do any photography I would go to the show anyway just to see all the exciting new developments in this area. Who knows I might even be taking my own electric car next time.
Olympus Circus Workshop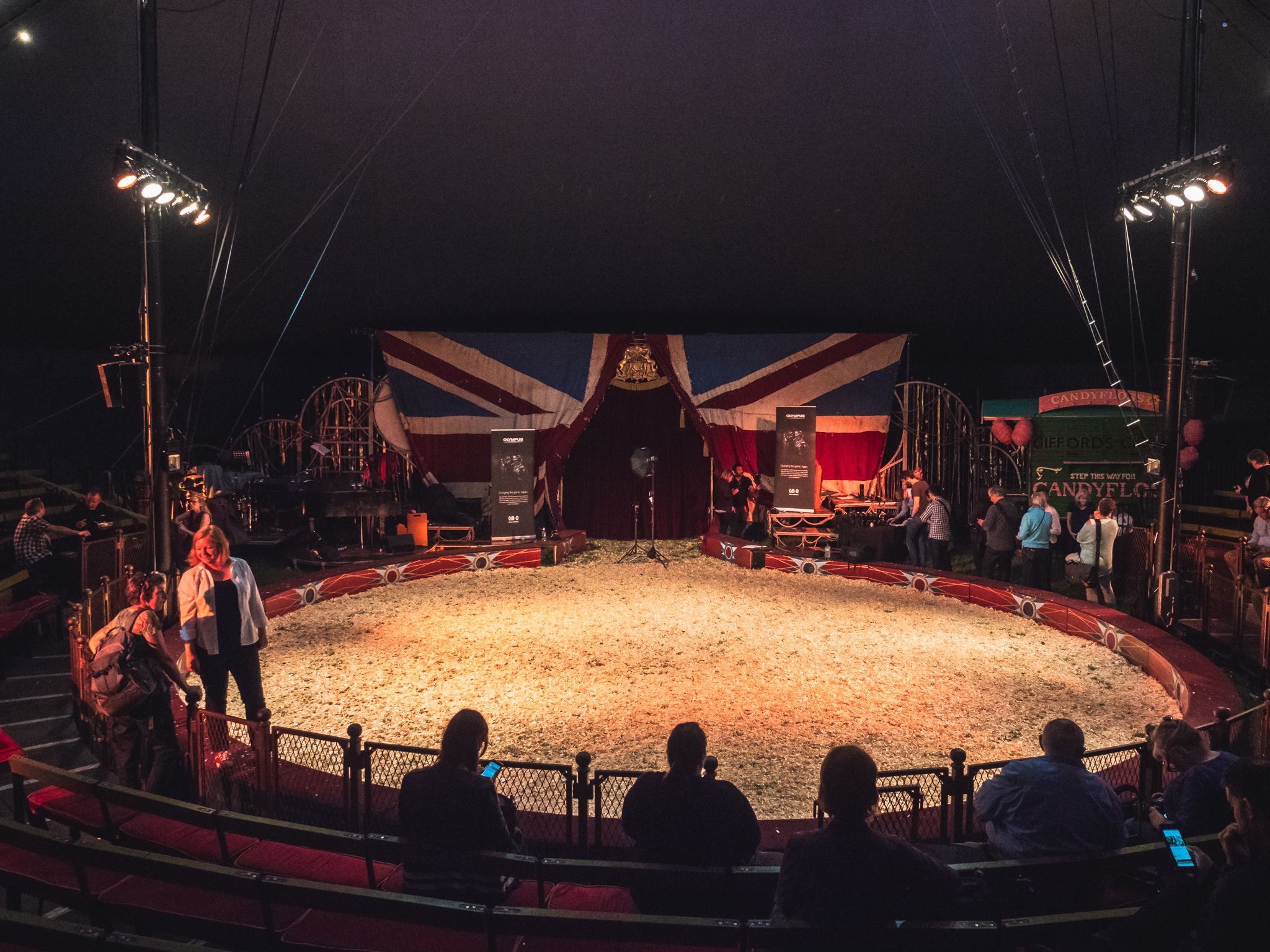 Following on from the Lighting workshop in London a few weeks ago I also applied for a place on the @OlympusUK (twitter) Circus workshop.

This time I got a place almost straight away and actually coincided with the most photography filled long weekend I have ever experienced !

The workshop took place in an actual circus, Giffords Circus to be exact, a small independent and seasonal circus, running from May to September each year.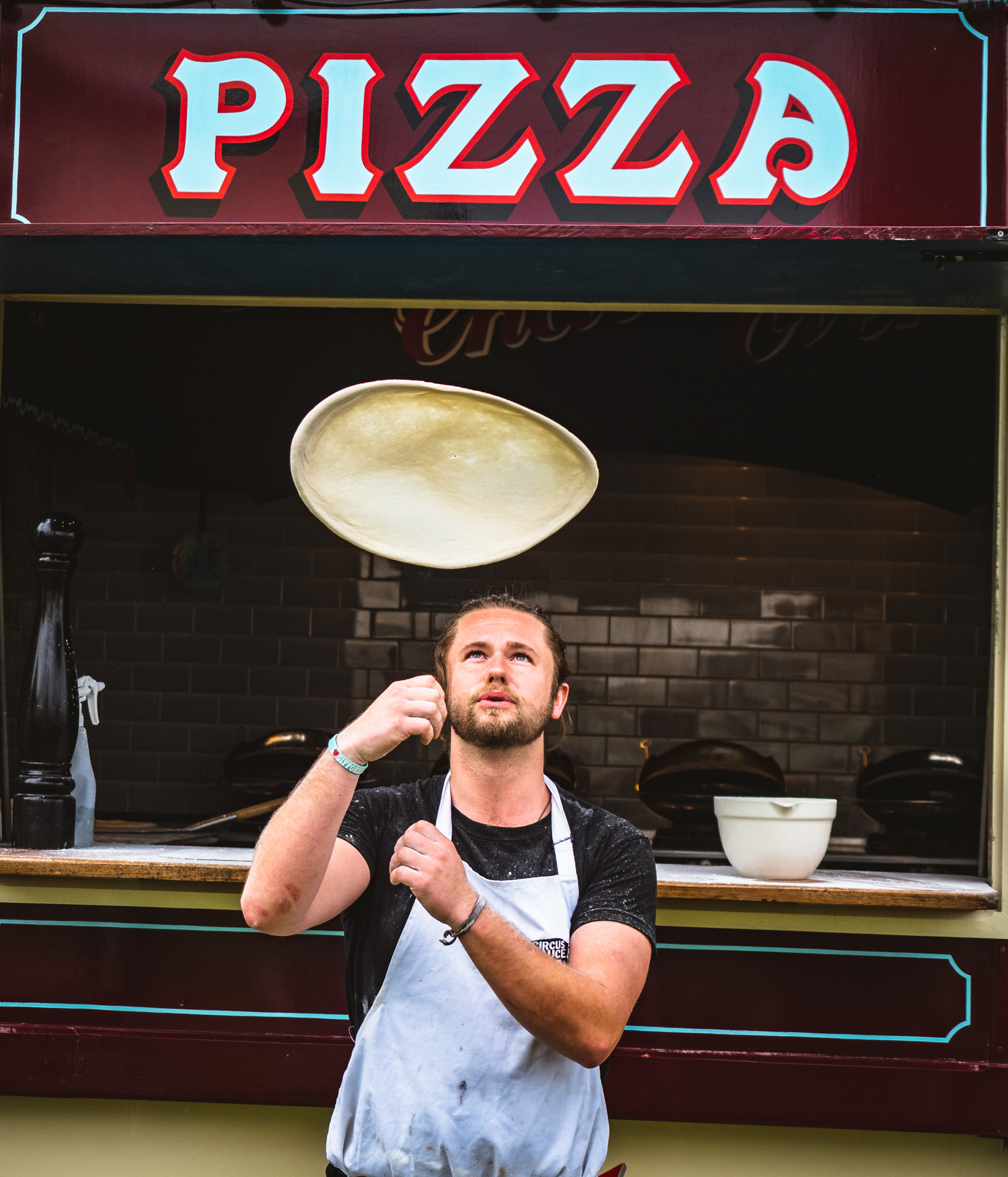 If that wasn't glamourous enough a location, the circus tent was pitched at the magnificent Blenheim Palace which is quite an impressive location, see the photograph below that I took after the workshop.

The day was split into four sections, for the first three we were split into three groups and had a small amount of time in three different scenarios. One of which was a pizza throwing demonstration as you can see in this photograph. Lots of fun watching the pizza and lots of flour throwing for action shots.

The second was in the café tent with lots of small objects and food to try out our macro and general photography skills. There was so much to see in the tent it was hard to know what to concentrate on first.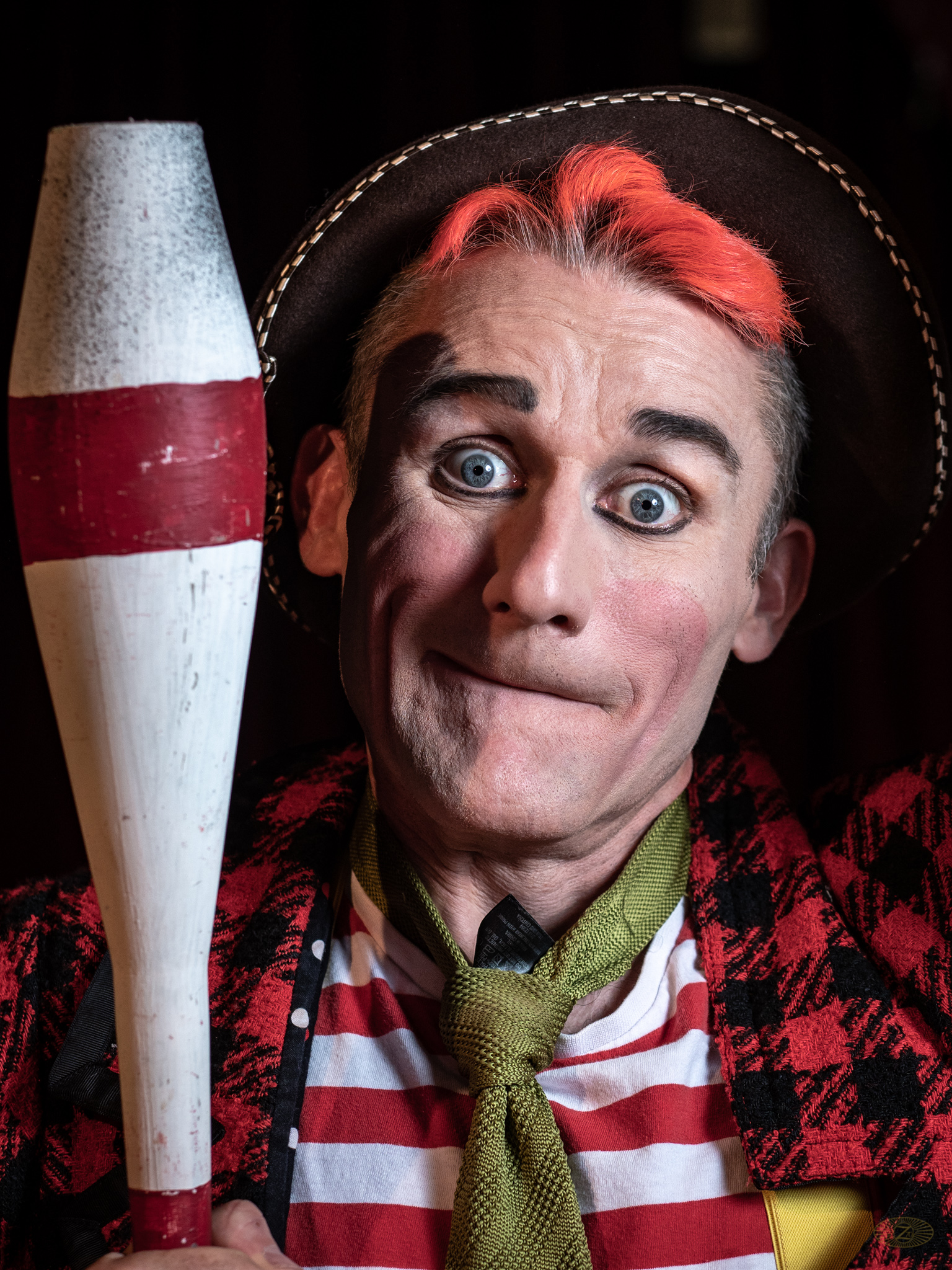 The third section was a portrait session run by Gavin Hoey where we had a very brief few seconds each to photography Tweedy the clown.

That didn't stop us all trying to take pictures of Tweedy when it wasn't our official turn and I got a couple of excellent pictures without using the "proper" lighting setup.

Finally we all gathered back in the tent where a small selection of circus performers came out and gave us a mini show. The great thing was that as it was not a public performance we could get up and move around to try and get some great shots as they performed.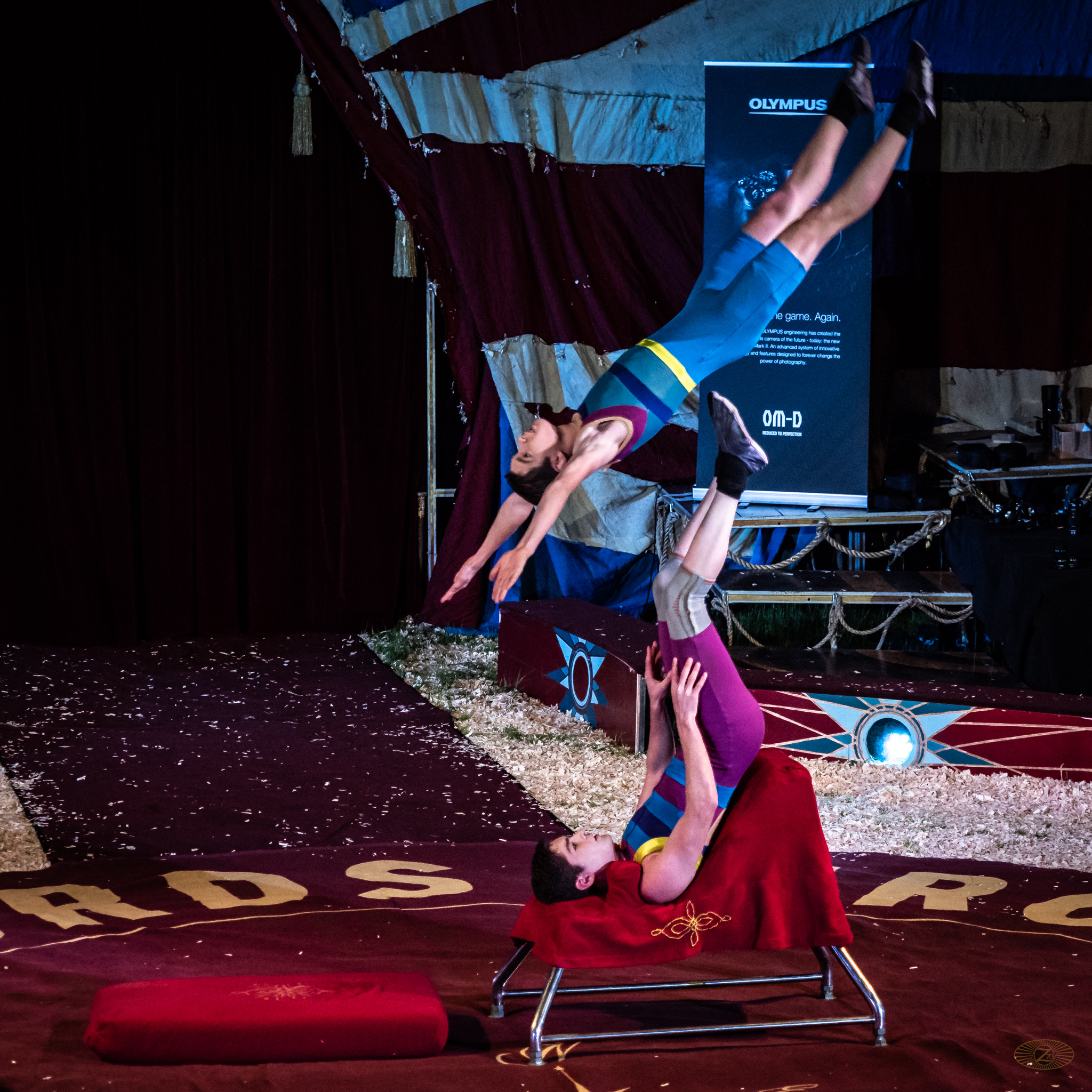 I think I got some excellent images on the day, no doubt a lot of that is down to the Olympus OMD EM1 MKII that I borrowed during for the workshop and the excellent selection of lenses we had to try.

I wish I could have stayed for the full circus performance that evening but as you will see with my next post here I had another engagement. Big thanks to Olympus and Giffords circus for an excellent afternoon of advice, performance and photography.

I have uploaded an album of images from the day to my Flickr site if you want to see them all

As I mentioned above after we finished I went down to the lake in front of Blenheim and took a stitched panorama shot of the scene as it was so beautiful.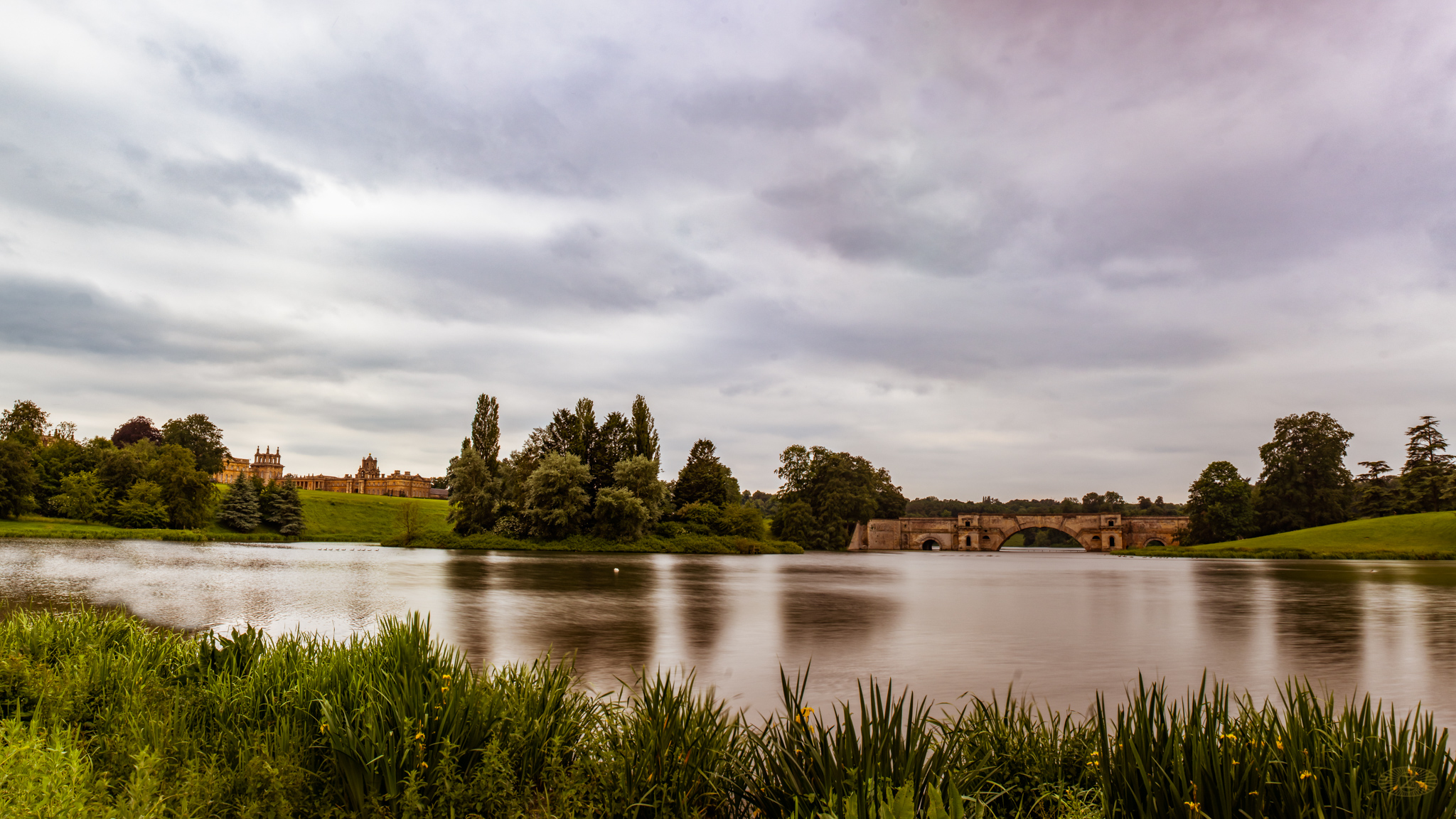 Park Cameras Olympus Lighting Workshop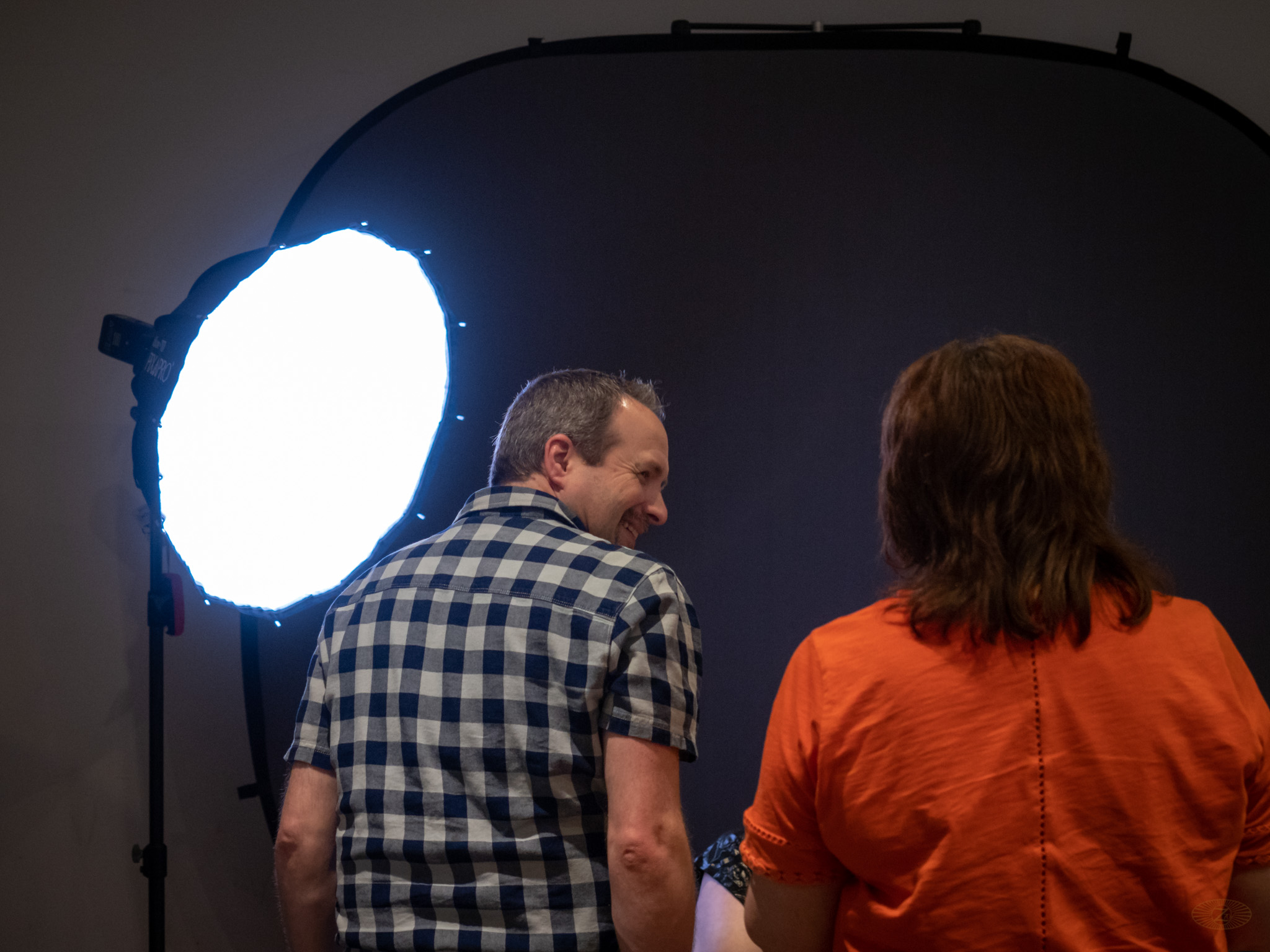 Responding to a tweet from @OlympusUK led me to apply for a free lighting workshop at the Park Cameras central London store.

Initially I didn't hear anything, but then a few days before the event I got an email to say that someone else couldn't go so I had been given their place. I quickly booked on a train and planned my trip to London.

It turned out to be such a beautiful sunny day it was almost a shame to spend it in the basement of the Park store, but it was definitely worth missing out on a few hours of daylight.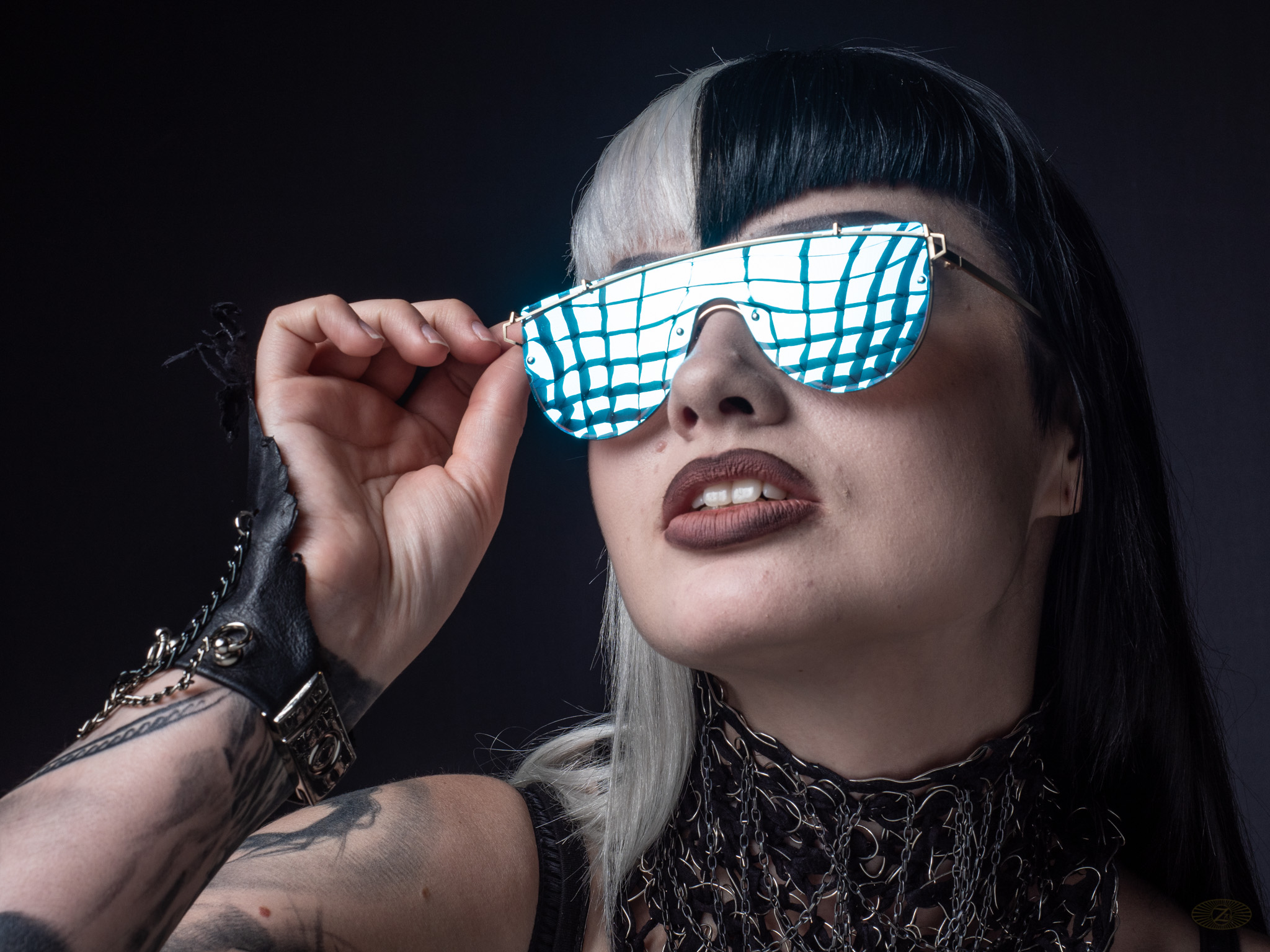 The event was run by Olympus, and Olympus ambassador Gavin Hoey (pictured above)

Gavin talked us through the basic principles of studio lighting and how to se them up. At each example we got to try it for ourselves with cameras loaned by Olympus, I was using the OMD EM1 Mark 2 which is really well suited to portrait photography.

As you can see we had a model for the shoot, her name is Meg Biffin and was a great model for the many scenarios Gavin set up and the many people taking pictures in short bursts.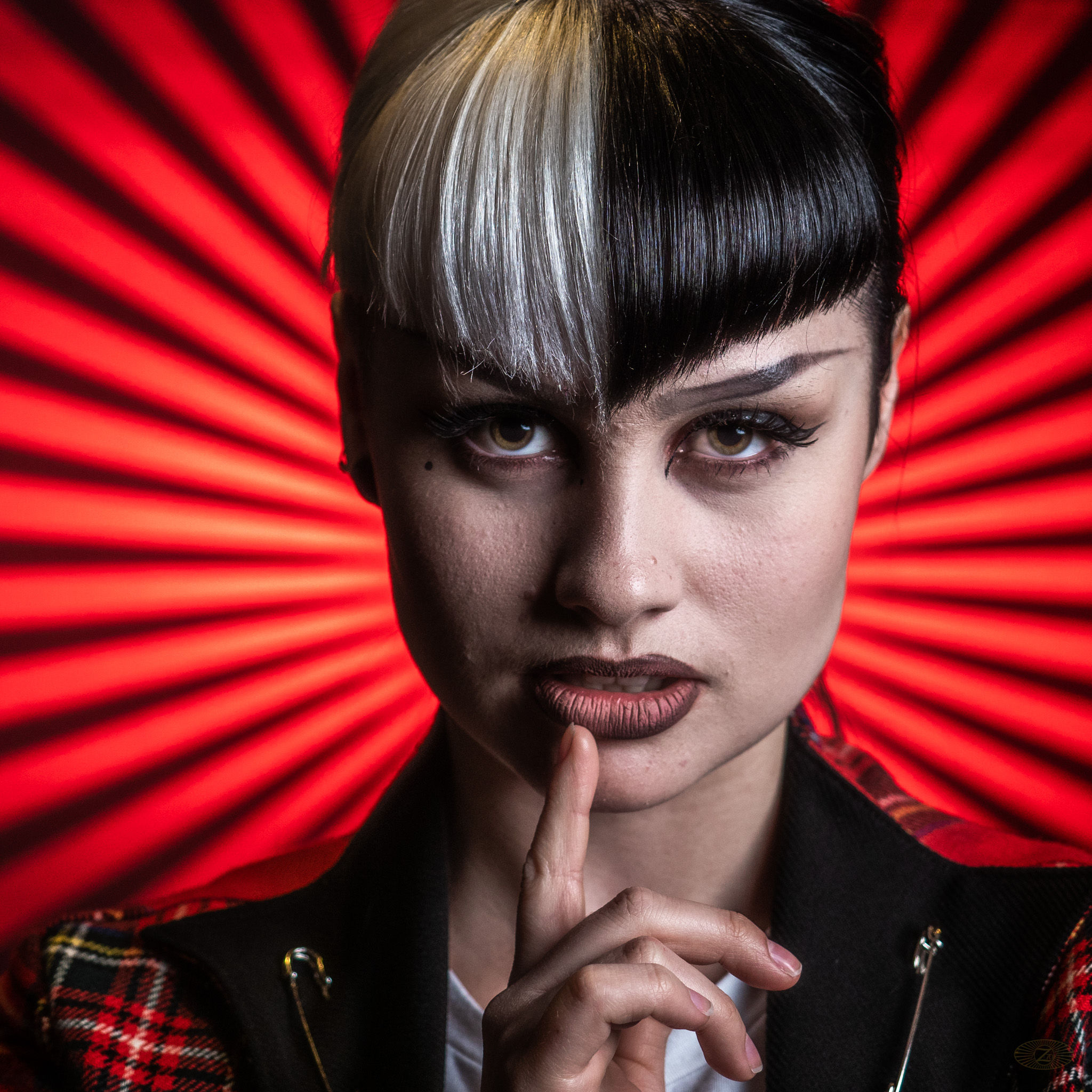 I think this is probably my favourite, looks complex to achieve, but really was quite simple in the end using Gavins experience and knowledge.

There are quite a few pictures from the day on my Flickr site

In the album I have also included a few from the day in London taken with my own Olympus EM5 MarkII as you can see it was a cloudless sky with lots to see and do.

The picture below was taken a few minutes before the workshop just down the street from the Park Cameras store.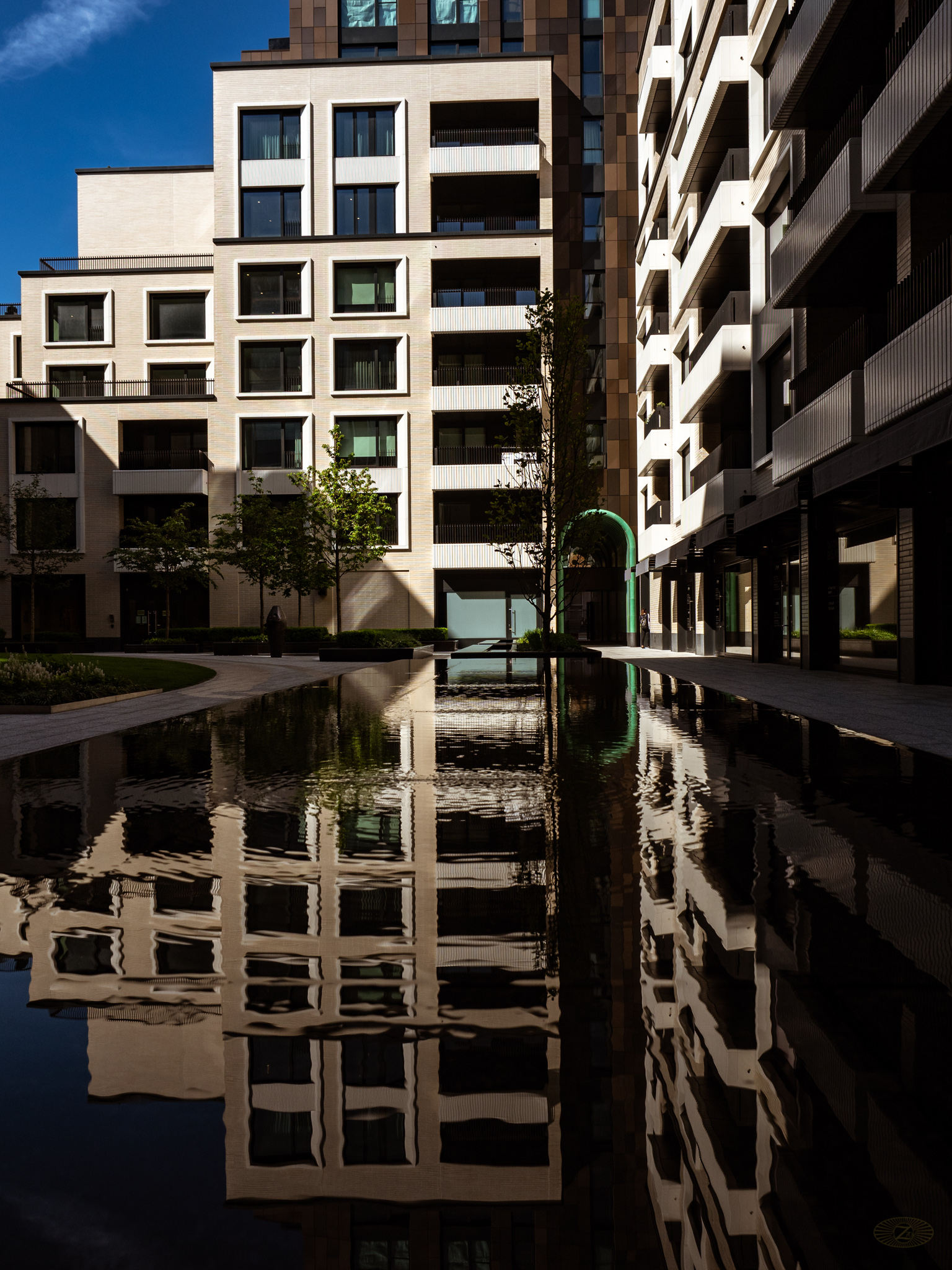 Staffordshire Day Road Trip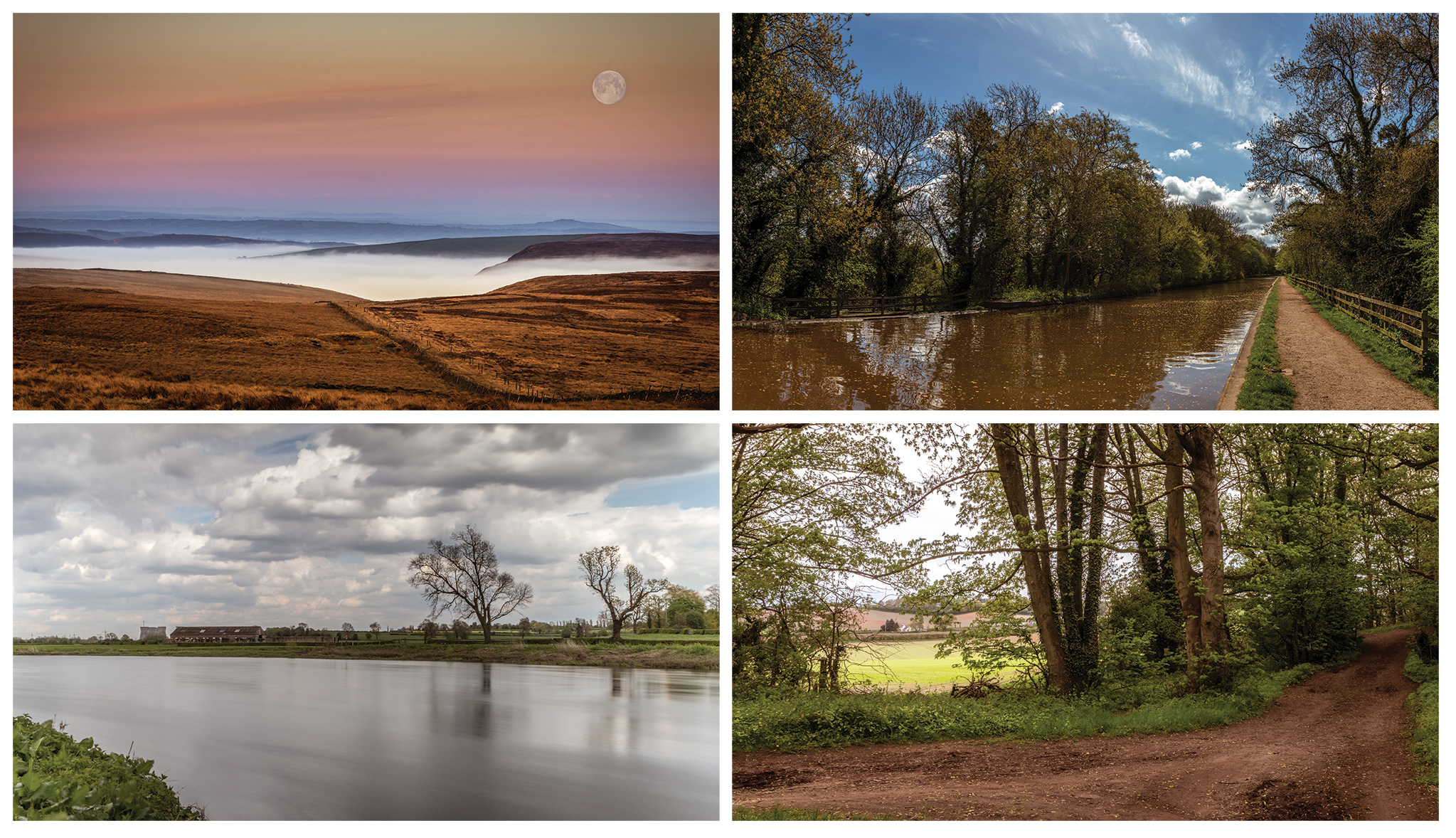 After hearing about Staffordshire day in 2017, I decided that this year I would like to do something interesting to document my day. This idea germinated into a small project to take a Road Trip around the county taking pictures at the four furthest points of the County.

After consulting maps and traffic information planning my route with a few places in between. I also decided that I had to try and capture the sunrise on the day and if possible the sunset, although the weather was not promising for the evening according to all the forecasts.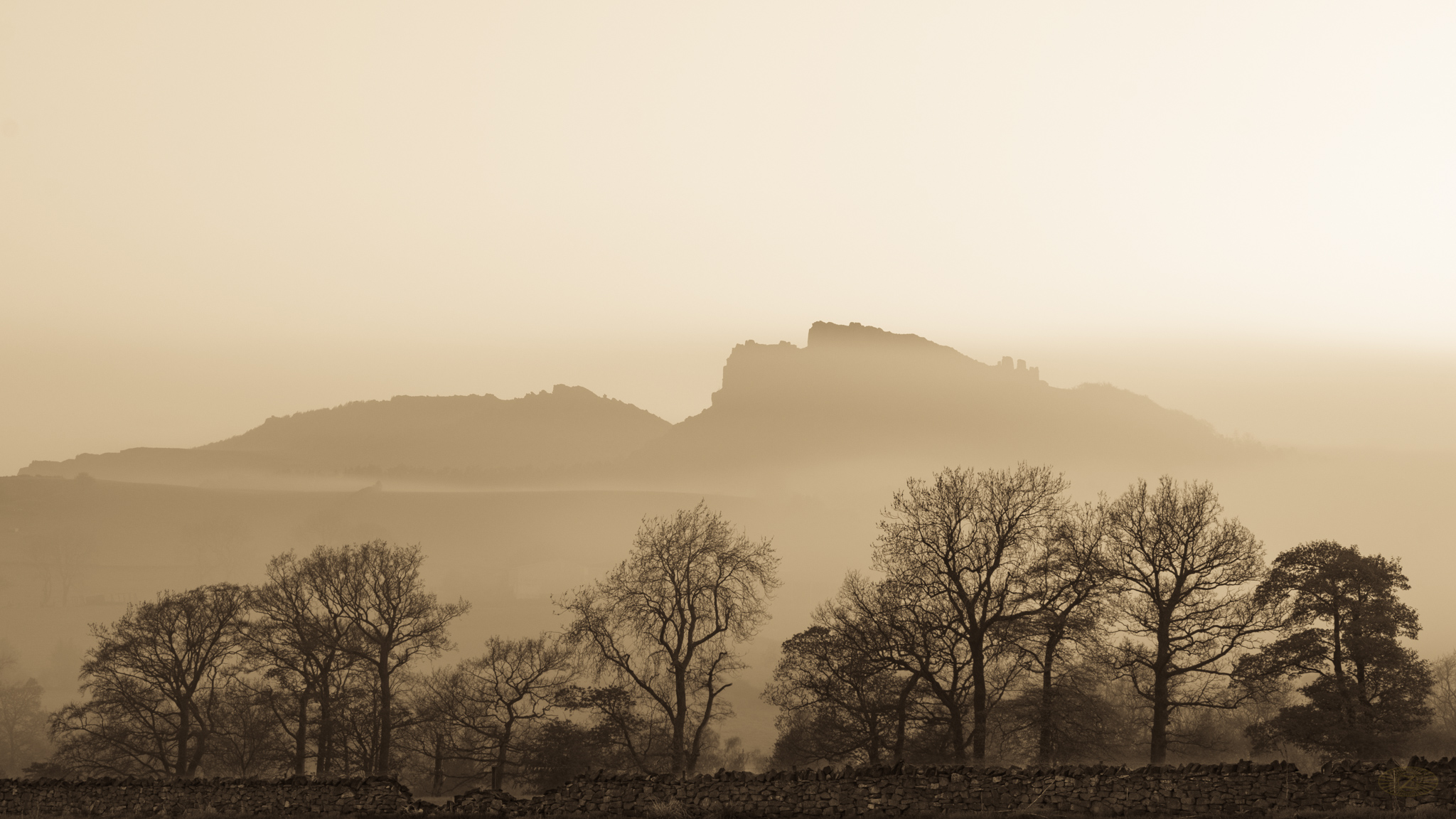 Getting up very early, about 4:30am, the sky was clear and all was looking good, however as I travelled to the North of the county through Leek the fog descended. This is usually an interesting event for a photographer, but I was worried there wouldn't be any sort of recognisable picture visible. In the end by the time I had walked up the path to the Northern most point I was above the fog ! It was a beautiful morning up there and I managed to get several shots from that place of the fog, Moon and Sun.

Travelling back towards the next compass point which would be West, I stopped off in Leek to take a few pictures in the early morning sun. Then travelling on towards Stoke, I was driving past the high level view of Rudyard Lake which was beautiful.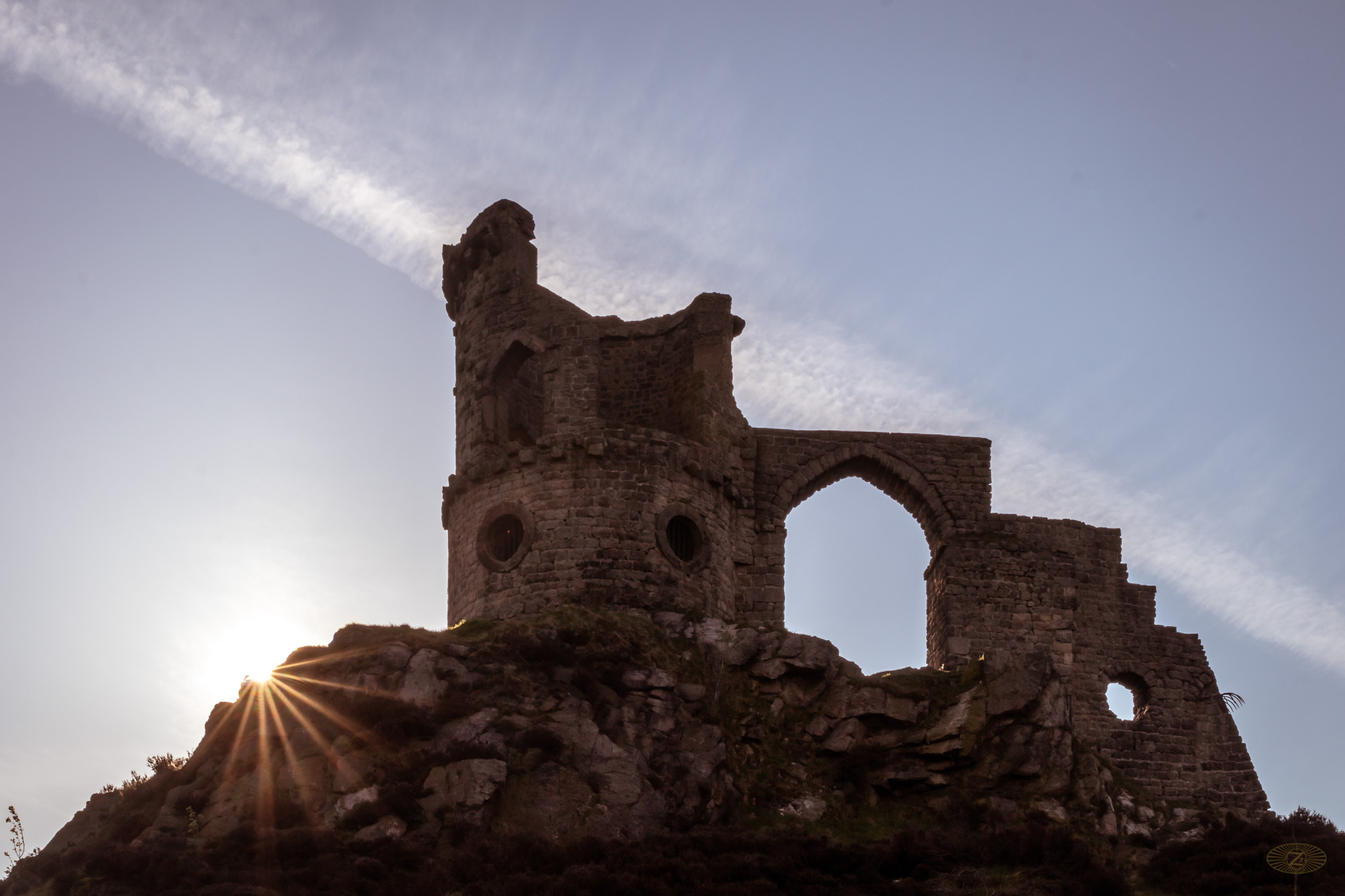 I also decided to call in to Mow Cop castle which by the time I arrived had just opened the car park and the sun was gleaming beautifully off the top of the walls. Then, at Stoke I called in to Gallery 116 at the Spode museum to pick up some pictures of mine that had been exhibited in their recent open photography exhibition. It was also a good opportunity to find a Cafe in the town and have some Oatcakes for breakfast.

Continuing on to the West I stopped off at Silverdale country park to take a very wide panorama shot of Stoke-on Trent and Newcastle. The next stop was unplanned, but the village pond in Madely looked beautiful so I stayed there for a few moments. Finally I got to Market Drayton and parked next to the canal near where the Westerly point is. Next to my parking spot there was a Swan nesting in a hedge next to someone's house, it completely ignored me as I took a couple of pictures, it's mate was nearby on the canal patrolling up and down. A short walk along the canal later I was at the West of the county. It is a fairly unremarkable and unmarked place on the Canal and the only way to know which was the exact spot was to consult the Ordnance Survey mapping app on my mobile phone.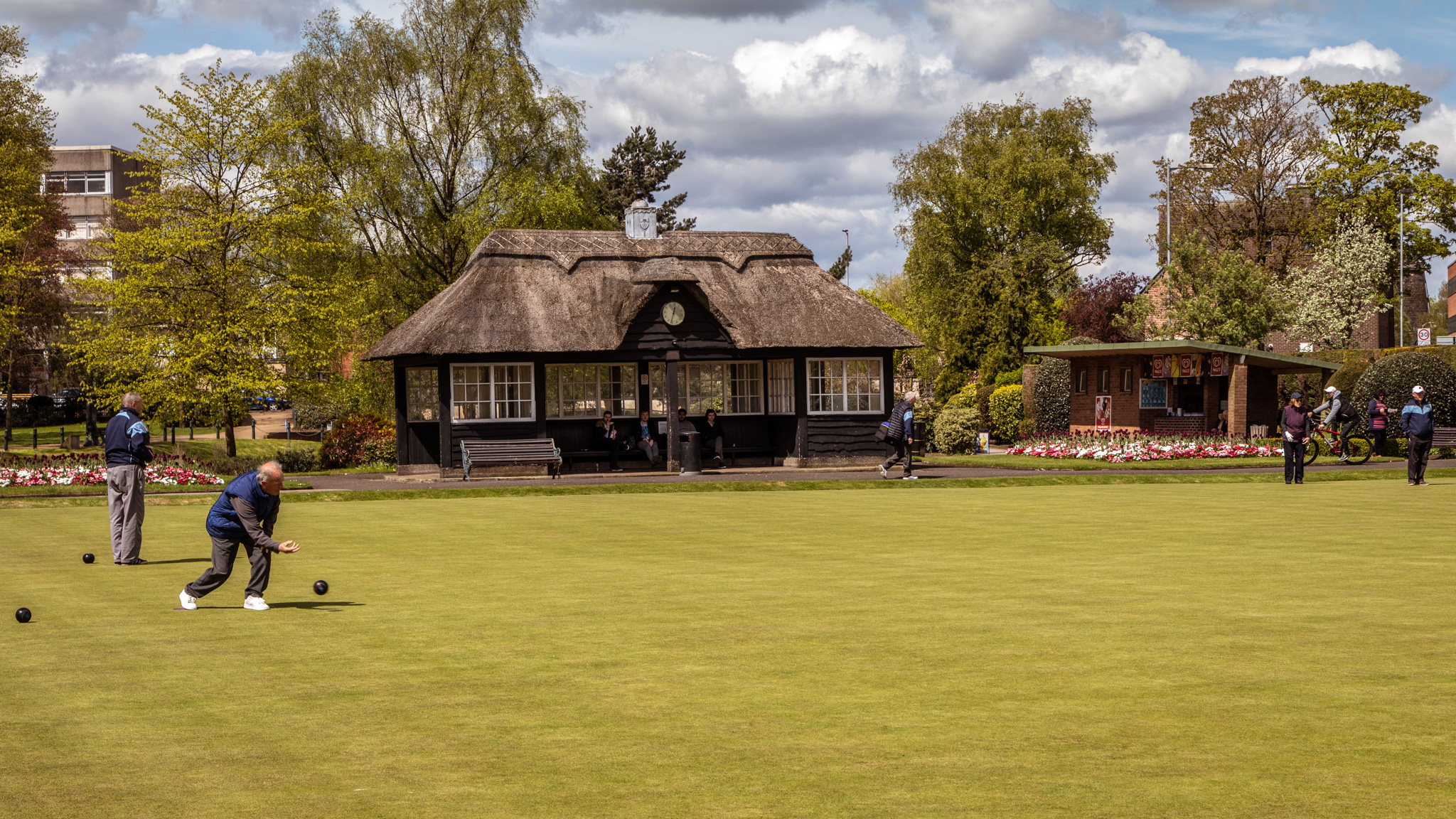 After taking a few more pictures around Market Drayton, which were not in Staffordshire please don't write in :-), I headed off to the next point which would be East. This meant doubling back a little to almost where I started near Stafford, that was always going to happen at some point so it might as well be now. It gave a good opportunity to take a few pictures around the town, mostly in Victoria park where people were bowling and all looked very peaceful. Moving on I decided to go via Shugborough and take a picture of the house and the famous Essex bridge. After this there would be a couple of quick pictures on the way to the next point at Admaston reservoir and of some sheep in the fields.

Arriving in Burton Upon Trent I found what should have been the nearest point I could park at and proceeded on foot to the East. It turned out I walked about a mile further than I needed to, but it was such a beautiful day it didn't seem to matter at all. The Eastern point is literally in the middle of nowhere, it is the middle of the river at the end of a footpath through a few fields. For the picture taken at this point a long exposure technique was used, to smooth out the water and make the clouds more interesting as in the time it had taken to walk to this point the weather had started to turn breezy and slightly overcast.

Three down and one to go I walked back to the car and then started off towards the South. The first stop on the way was Lichfield as I knew I had to get an image of the Cathedral on Stowe Pool. Then, after a small pause for some food, the next destination was Tamworth, the town was quite full of rush hour traffic by this time and it was quite tricky to get somewhere interesting to stop. Finally I decided it was time to go straight to the Southern most point however, given the shape of Staffordshire, that was trickier than it sounds as the South end of the County is further South than the centre of Birmingham. An accident on the motorways also didn't help as this was causing quite a few problems on the roads.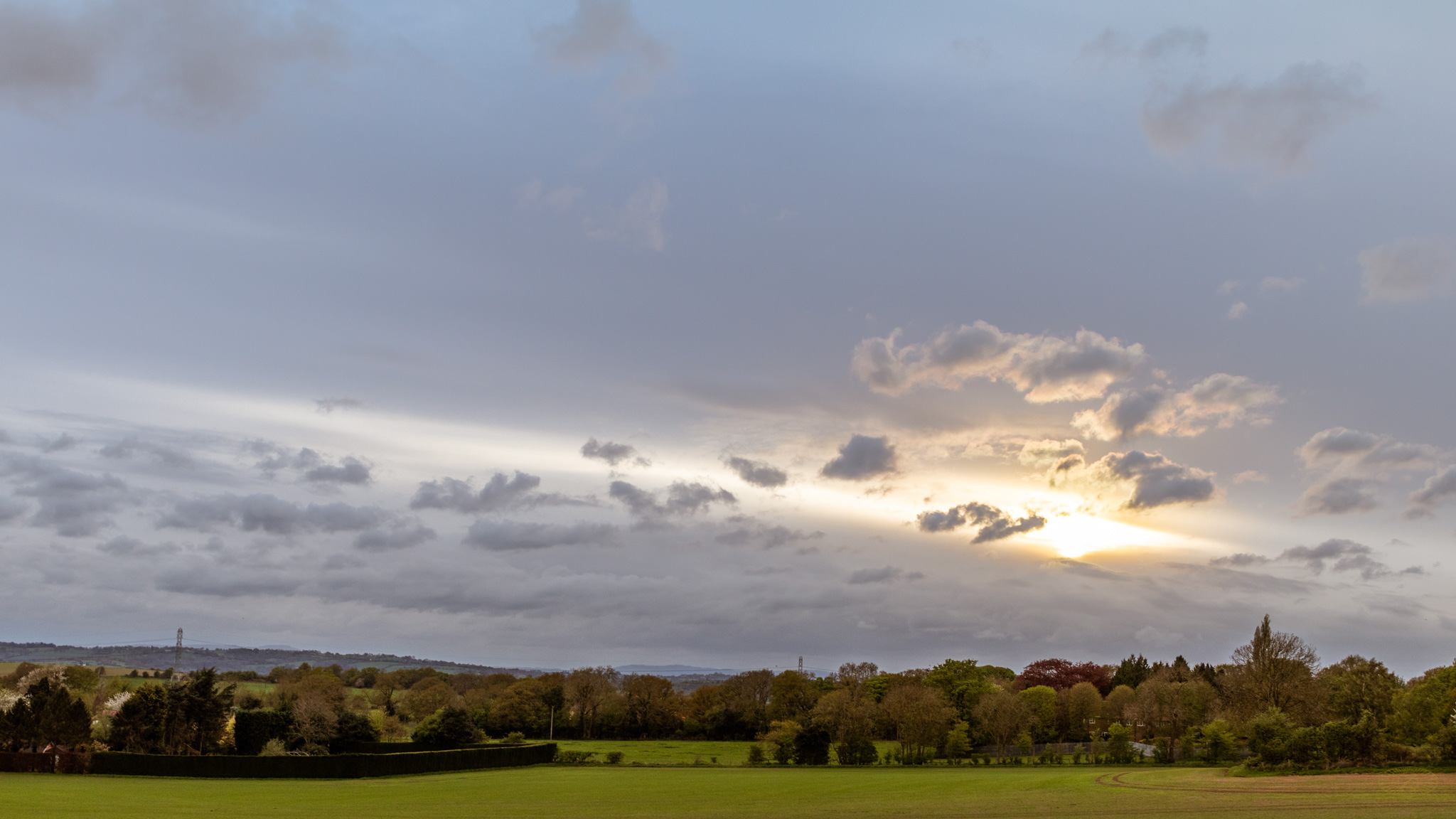 After a much slower than expected journey I arrived near where I wanted to be and walked the fairly short distance to the right point. The Southern point in Staffordshire is actually a fairly unremarkable corner of a footpath in a lovely small wooded area. I took a few images of the right spot and then some more around the area. I mentioned before that I wanted to finish the day by taking a sunset picture, but unfortunately by this point the sky was completely covered and apart from a very brief gap in the cloud as I got back to the car, that was it for the sun and it even started to rain as I journeyed home.

The whole day was a lot of fun, and well worth the time it took to plan and travel around the beautiful County of Staffordshire, touching the edges of Derbyshire, Shropshire and Worcestershire as well. I am really happy with the four pictures (at the top of this article) from the North, West, East and South and I hope you enjoy them too, but also hope you decide to do your own road trip one day as all of the places I visited are definitely worth seeing.
Three Counties Open Photography Exhibition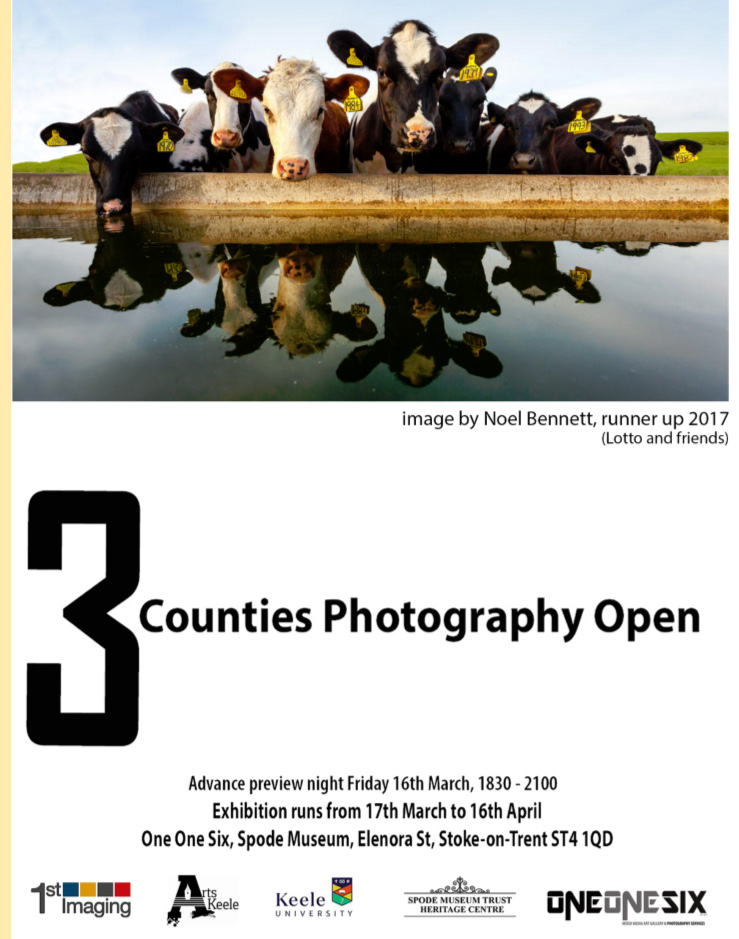 I got some good news at the weekend, three of my photographs were accepted into the 3 Counties Open Photography Exhibition this year.

The exhibition will take place from the 17th of March 2018 to 16th of April at the One One Six gallery located on the Spode Museum factory site in Stoke On Trent.

These are my image on display in the exhibition (middle three)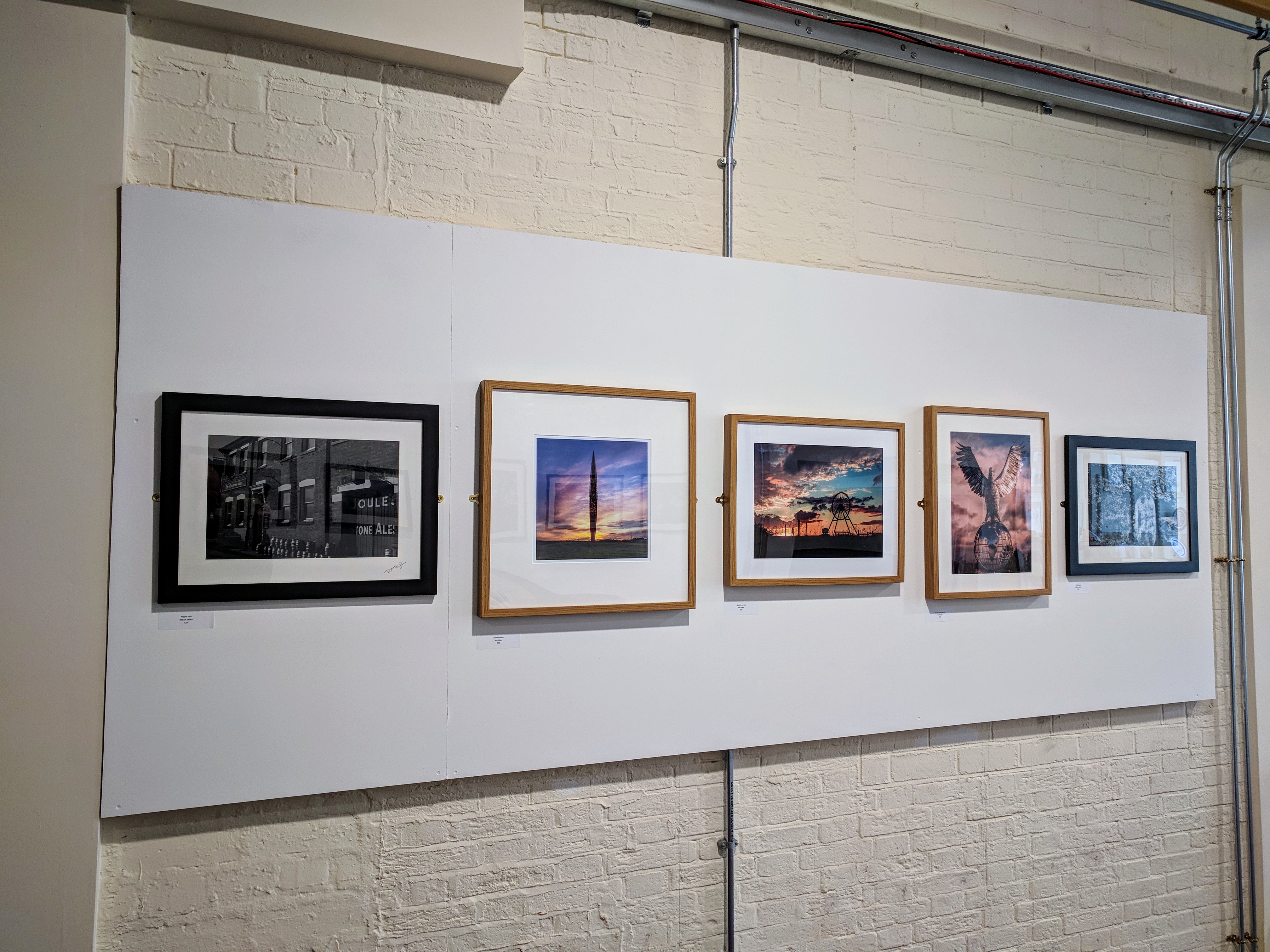 2018 Calendar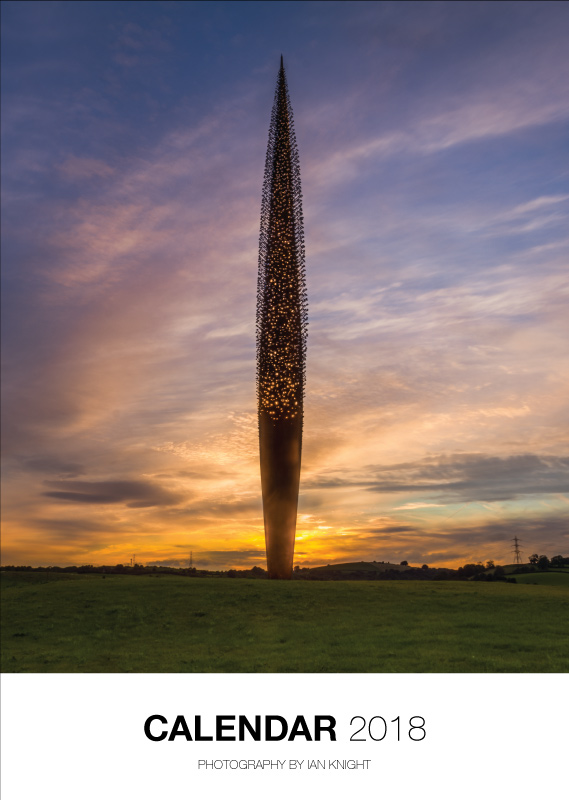 It's that time of year again, this is the second photographic calendar of mine that has been available for sale.

Featuring 13 images (including the front cover) of mine taken in the last 12 months, and yes it was hard to choose just 12 to include ! A preview of the months is below.

The calendar is available now in my online shop and the price includes free delivery.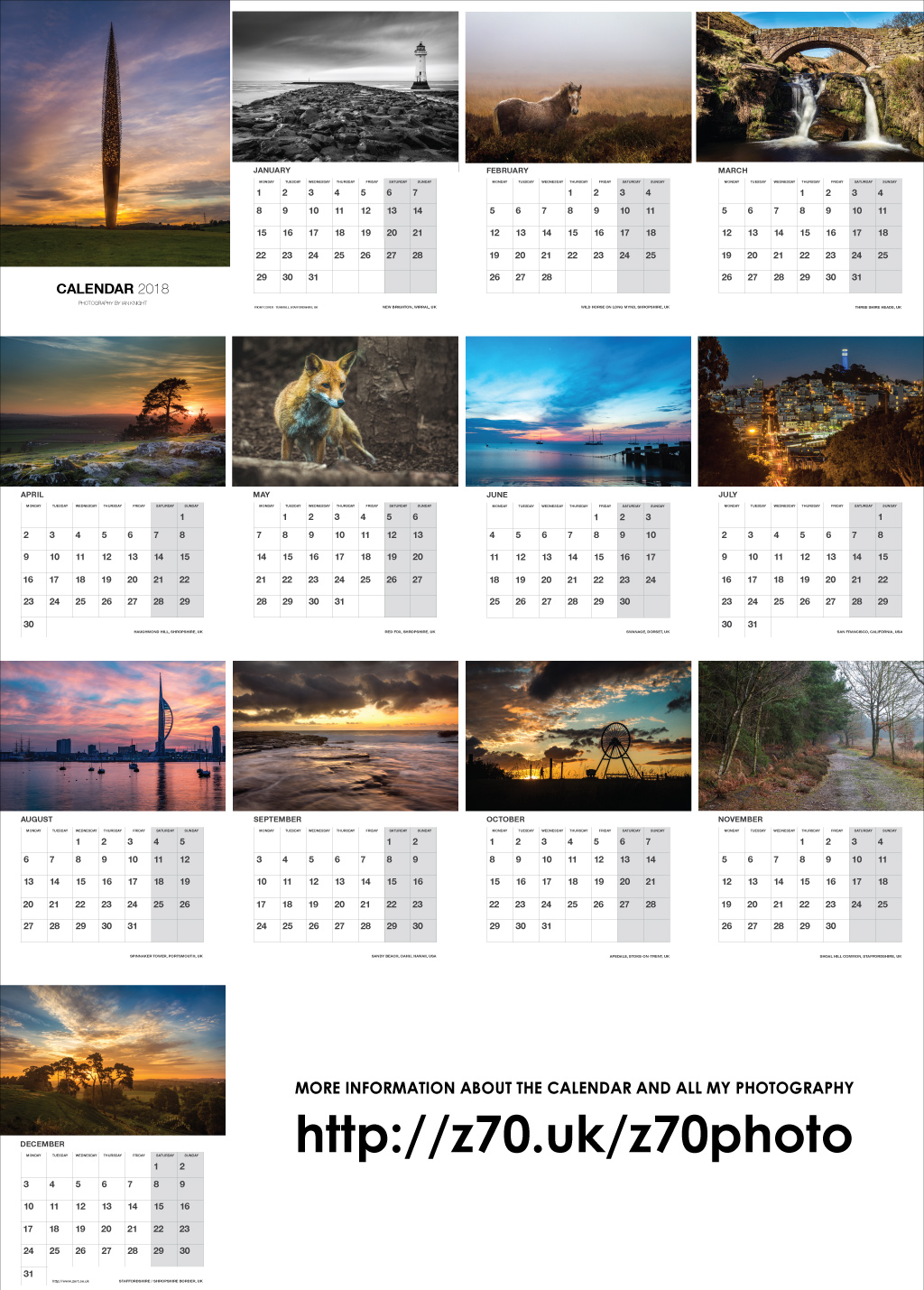 This Is Britain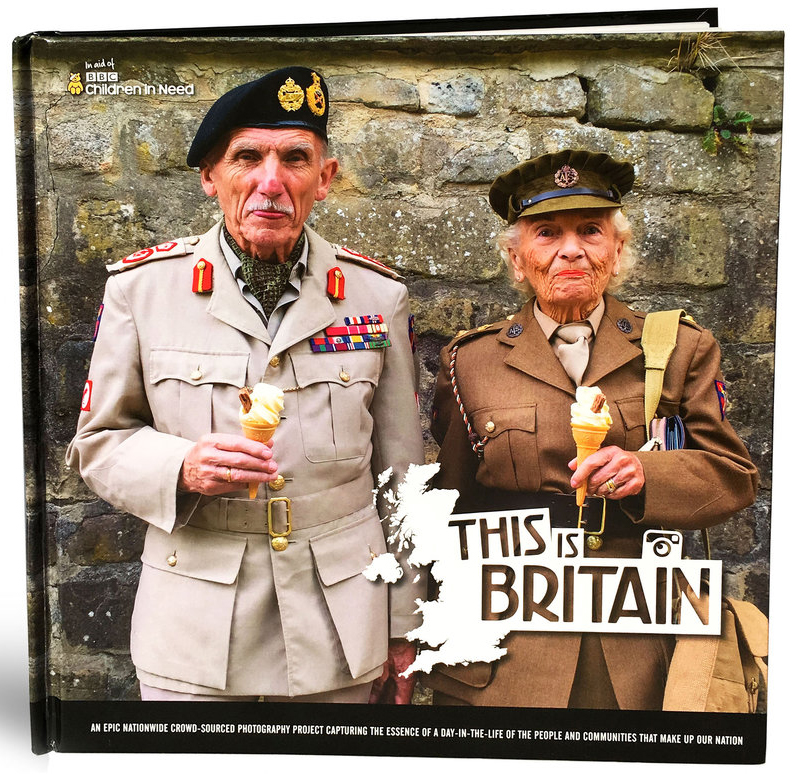 "This is Britain was as simple as it was ambitious: to capture the essence of a day-in-the-life of the people and communities that make up our nation. The faces and places, moments and rituals, at work and at play – as shot by thousands of everyday people going about their daily lives over a long weekend in October"

That was the pitch I heard 2 days before the deadline i.e. the Friday before the last day on Sunday ! The idea was to create a crowd sourced book to be sold in aid of Children in Need

As we usually go out with a walking group on the Sunday I decided to ask the people on the walk if they would mind me taking a picture to submit. A few weeks later I got an email to say, to my great surprise and delight, that my image had been selected for the book

The book was available for sale on Children In Need night (17th November) and as you can see below the book arrived very quickly.

Love the quality of the book and there are some great pictures in there that describe a weekend in the life of Britain.

You can purchase a copy of the book at the project website - www.thisisbritain.me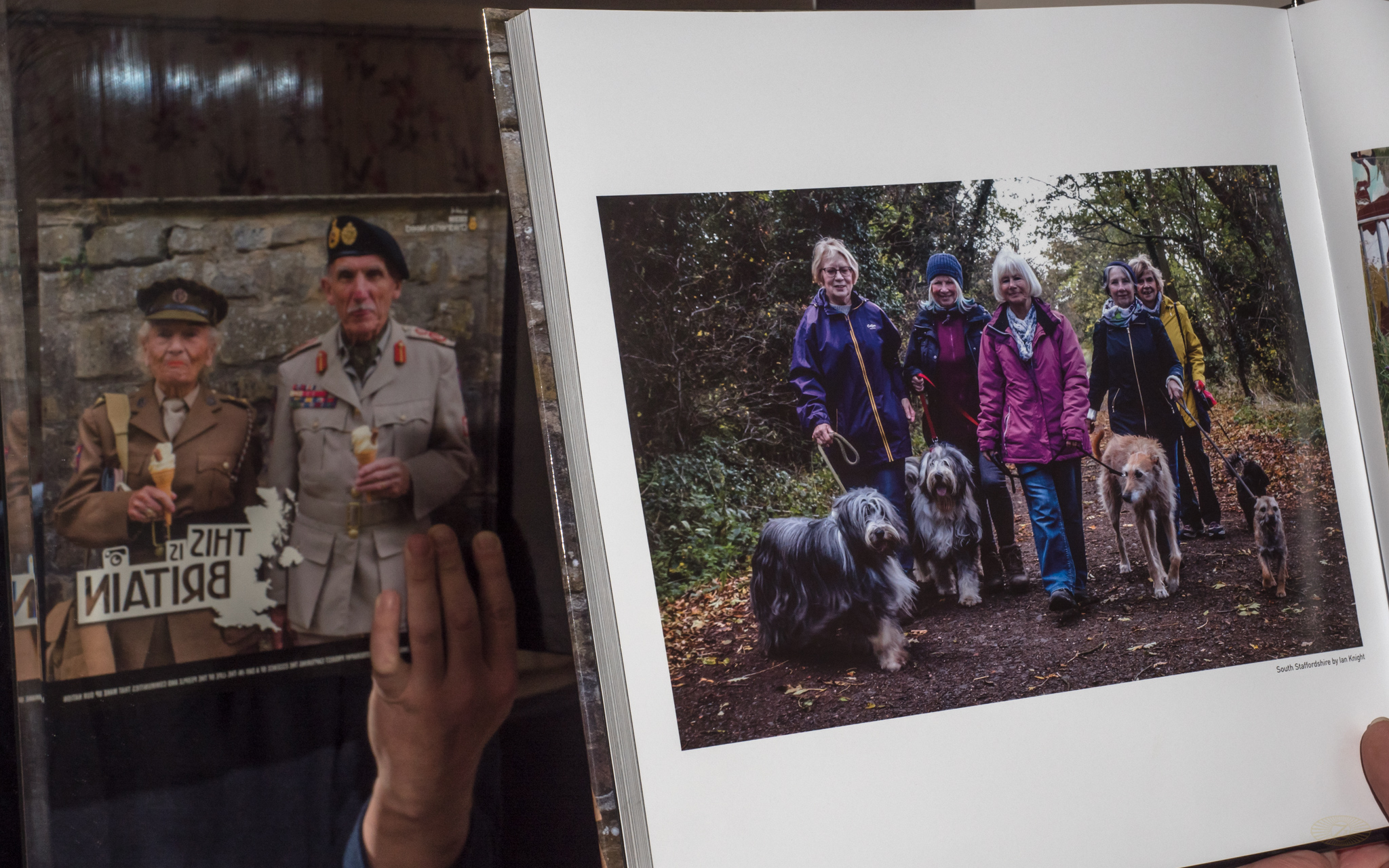 Weather Watcher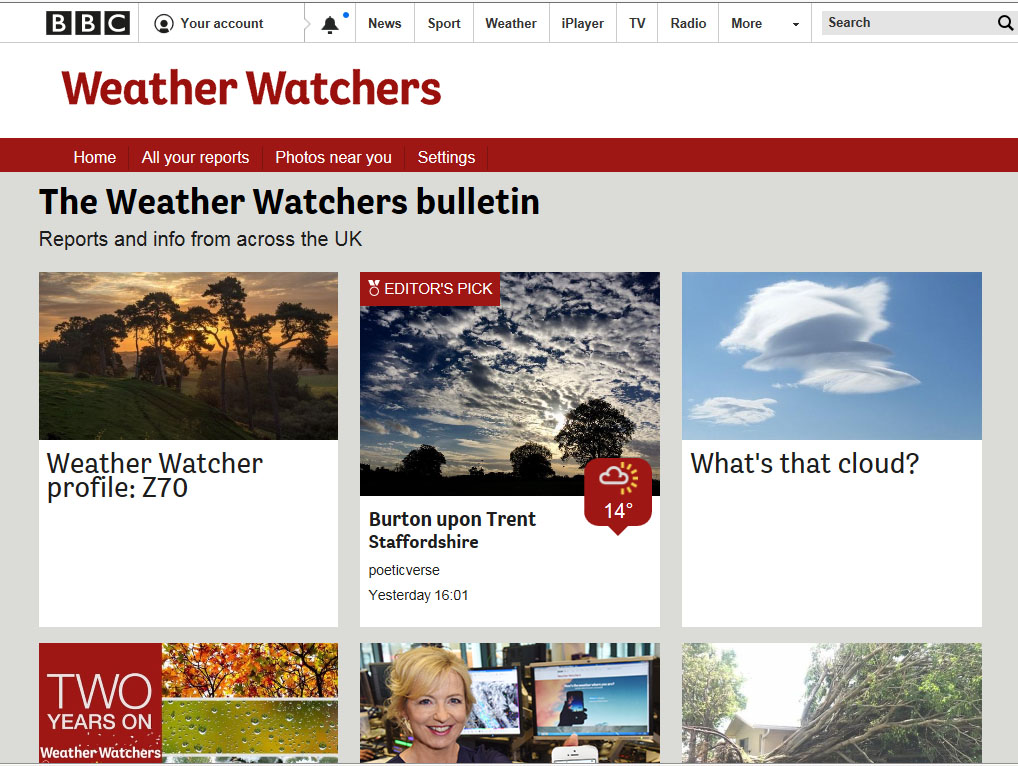 In case you didn't know I have been posting pictures on the BBC Weather Watchers site for almost a year now.

The Weather Watchers is just a simple site for anyone to submit pictures of the weather where they are. There is no specific requirement other than the picture must show the weather !

Each day a small selection of the submitted images is chosen as an "Editors Pick" and can be used as to illustrate the day's weather on the BBC weather broadcasts or via their social media channels.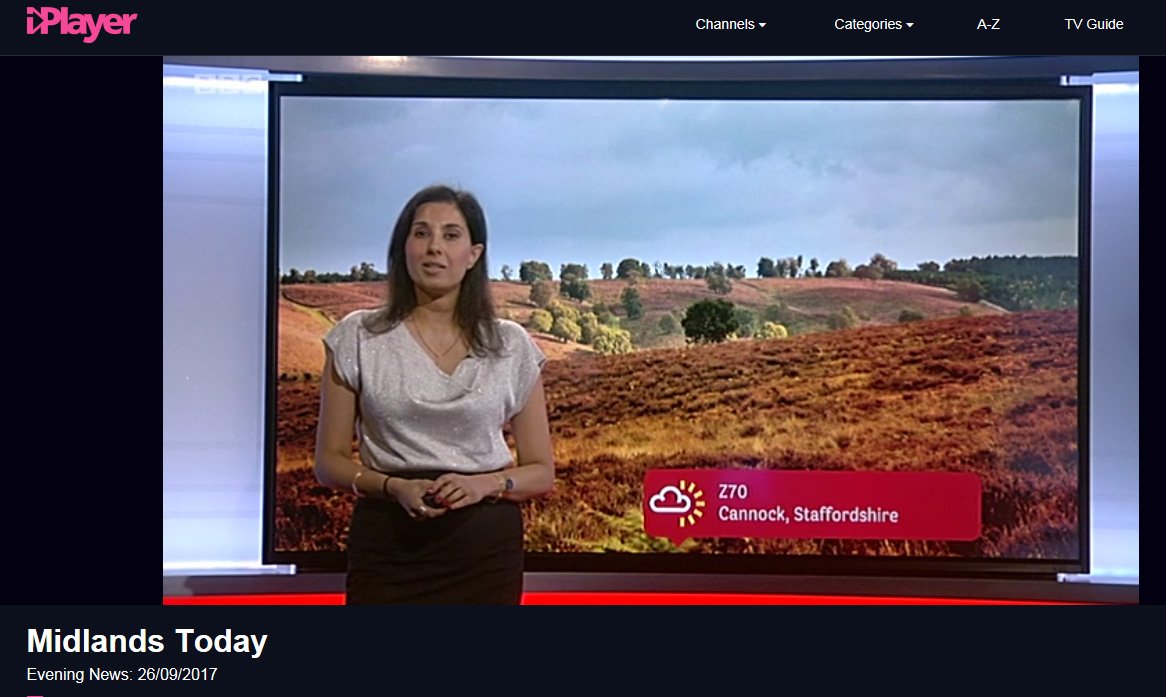 I have had several of my pictures chosen as picks and quite a few have appeared on the Midlands Today weather broadcast.

Recently I was contacted by the Weather Watchers team and asked a few questions about my experience with the website and my thoughts on the weather. This resulted in a small profile of me being created on the site which you can see here.
Photographs For Sale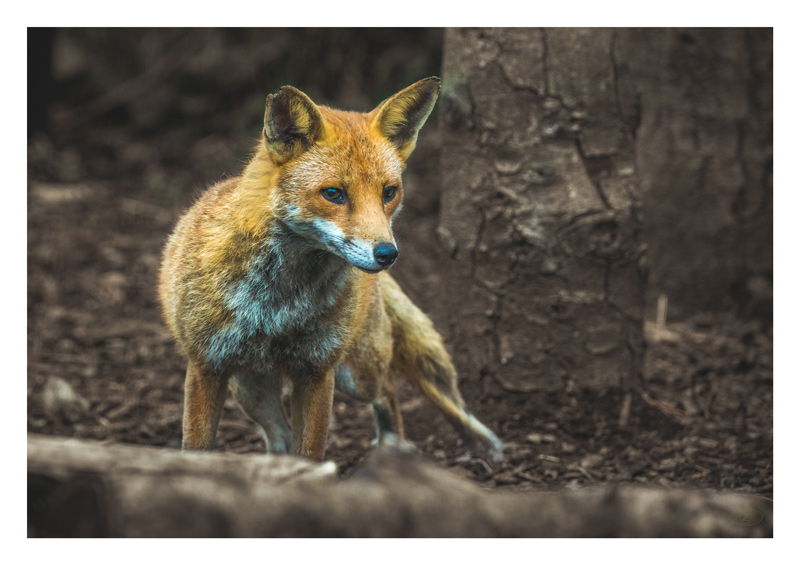 I have mention before the website ClickaSnap which uses a micro stock photography model so I get a tiny payment every time someone views an image.

The website also allows me to sell photographs as either instant digital downloads or physical prints, printed by clickasnap and sent out to anyone who would like them.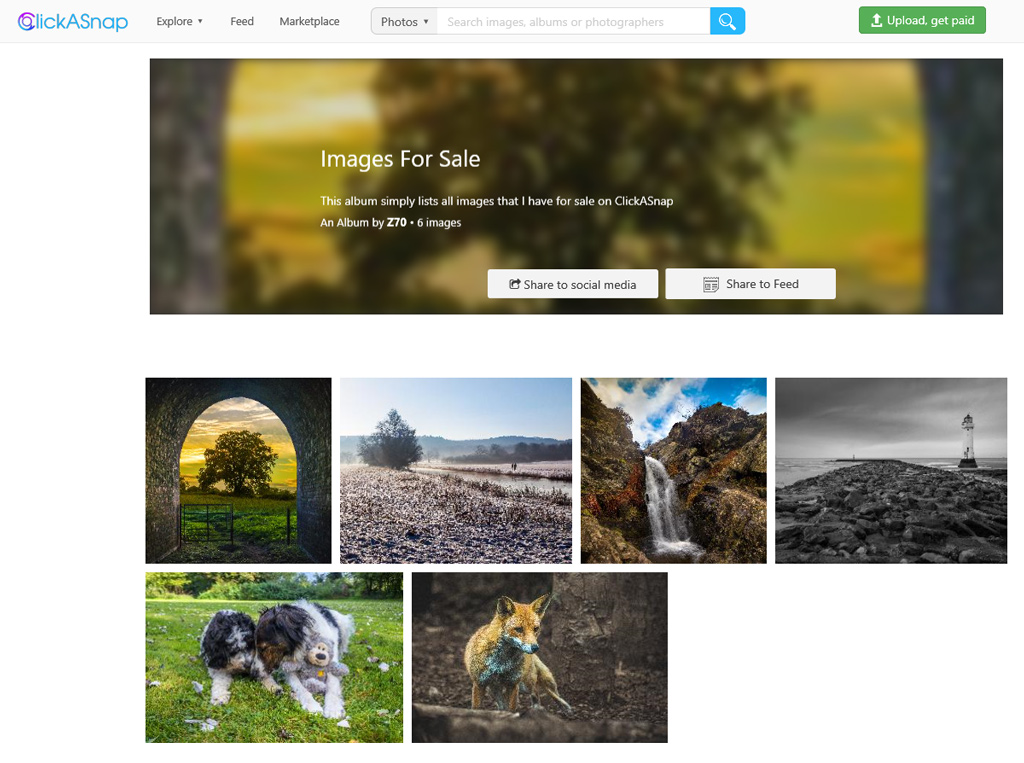 Use this link http://z70.uk/z70clicksale to view an album of all the images for sale on the site. Just click the one you are interested in and you see any purchase options below the photograph.

The photograph you can see at the top is of a Red Fox taken in June and is one of the latest ones on sale. I had gone out with a small group of people to photograph Badgers, unfortunately the Badgers were being shy and didn't appear.

Another photograph taken recently is below, hopefully it is obvious that it is of London. Fiona and I went on a short getaway to see a concert and visit our capital city. There are over 200 photographs of our trip on Flickr, including city views, Robbie Williams, Sunset Pictures,and Dragon Boats ! There was so much to see and do, and after a fairly disappointing weather day this magnificent sky presented itself with moments to spare before sunset.



Strange Rhapsody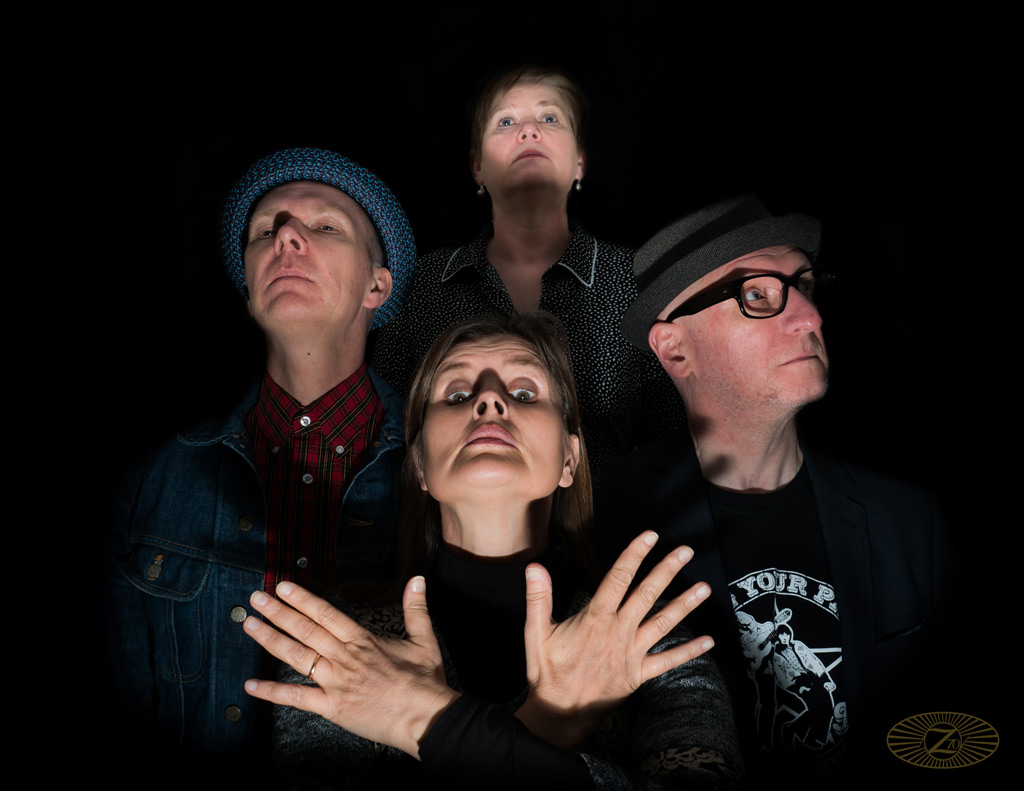 You know those moments when you have a completely odd idea on the spur of the moment, and events fall into place so it can happen, well this is one of those times.

I went to the Stoke-Con-Trent scifi / comic convention last weekend, I knew there were a few people I wanted to say hello to including the team from Strangeness In Space

If you don't already know Strangeness In Space is a free SciFi Comedy audio series written by and staring "Trev and Simon" from UK Saturday Morning TV. It also stars Sophie Aldred from Doctor Who, and a whole host of supporting characters from the world of TV and film.

I knew there would be at least four people at the convention, Trev, Simon, Sophie and Clare Eden who is the producer as well as performing many other roles for the series. This is where the odd idea comes in, I thought why not recreate the classic Queen photograph featured on the Queen II album and Bohemian Rhapsody single. It isn't a massive leap, knowing that I am a big Queen fan, but I thought it would be interesting to know if I could achieve it.

After saying hello and re-introducing myself I asked the question and to my delight they agreed to try. It didn't take long to find a quiet spot and organise the picture to be taken.

I then decided that, as the convention is fairly local to home, it would be a great idea to go and process the picture, mainly some small background adjustments, and print a copy to present to the team.


I did just this and about an hour later went back with the picture you can see above. To my delight the Strangeness team were very pleased with the result and decided there and then that the picture could be used to raise some funds for the final part of crowd funding that is currently in progress. By the way I'm the odd looking 5th person at the back in this picture.

What they are doing is raffling off the A3 sized print signed by all four people in the picture. The question is what are you waiting for, go enter the draw it doesn't cost much and will help fund a great audio series - strangenessinspace.com
Living The Staffordshire Life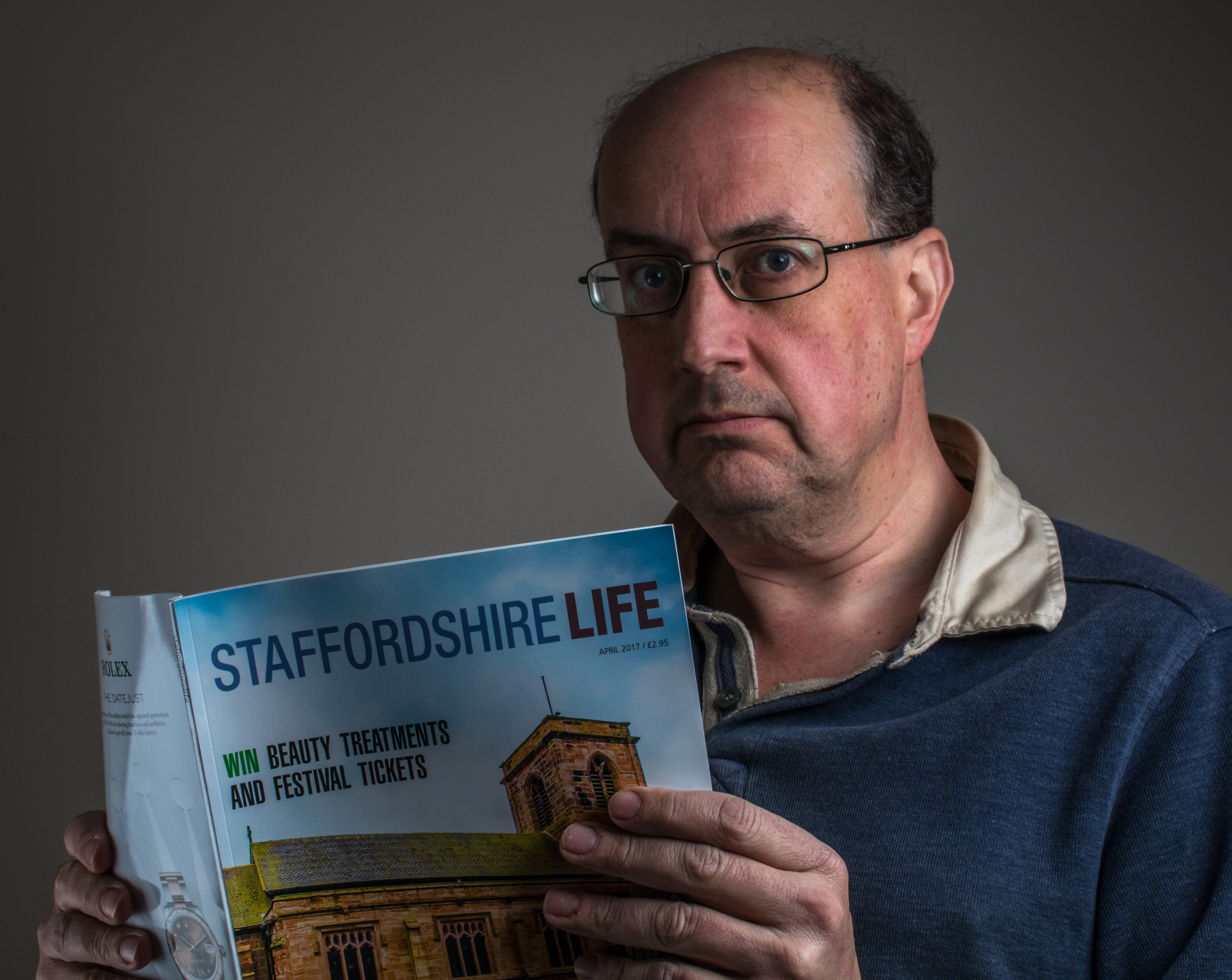 The very lovely people at Staffordshire Life magazine have published a small article in the April issue about my Jessops and Olympus "WINter" competition win.

To celebrate the occasion and to test out the new equipment I purchased at the recent UK Photo Show I took a selfie !

Ok, not the sort with a mobile phone at arms length, but a studio portrait style picture using remote triggers for flash guns and the shutter.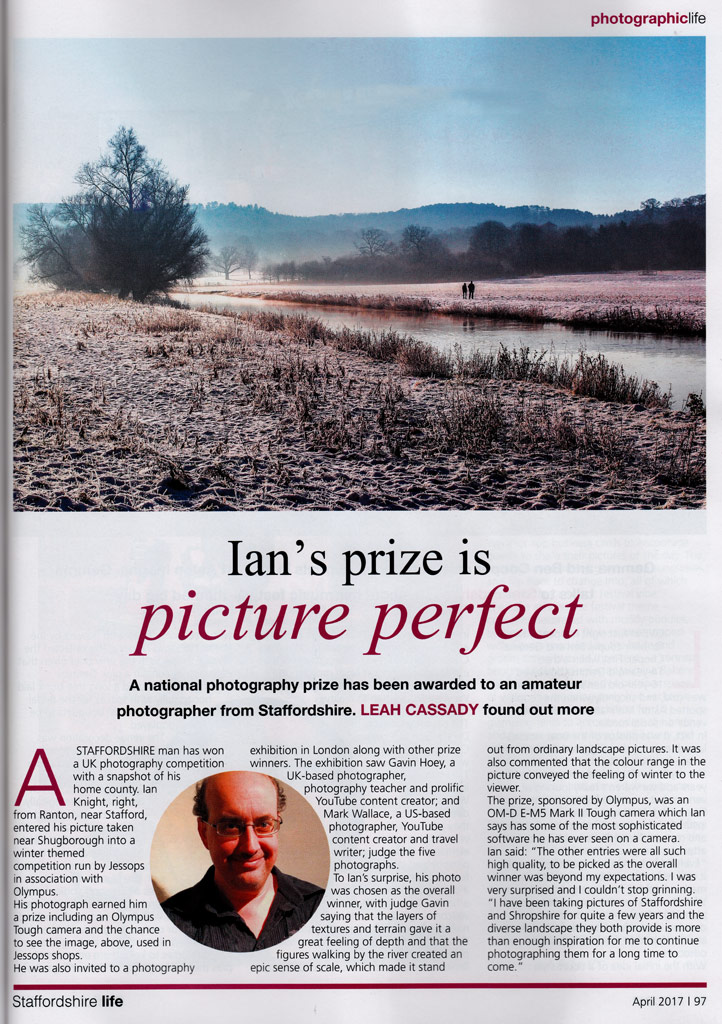 Apart from the quality of the model in the picture, and how grumpy he looks, I'm quite pleased with the result and look forward to taking some more portrait pictures soon.

If you want to read the article then you can purchase the magazine, or you can click the image to the right to look at a jpg version of the article.

On a related note this winning picture and a few selected others are now available to purchase through the ClickASnap website if you do order any of them please let me know what the experience was like.
Wild Horse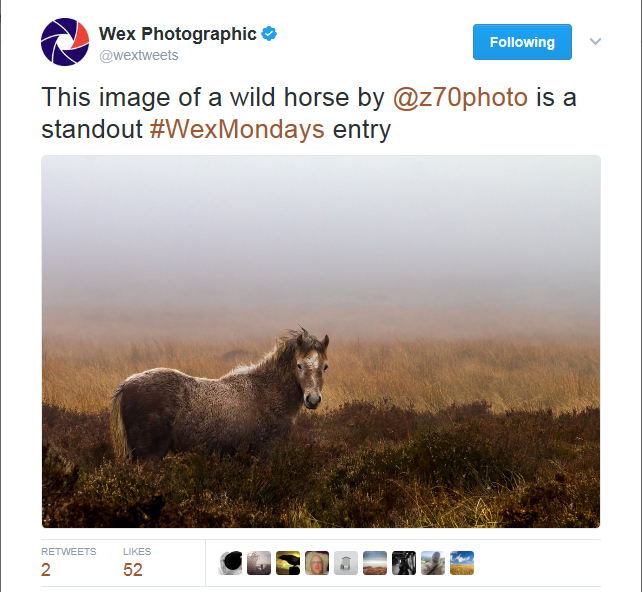 I recently started entering two or three weekly photography competitions, they are great to practice on and give me something to keep in mind during the week when taking pictures.

This picture of a wild horse on top of Long Mynd in Shropshire was a runner up.

I post all the competition entries and some of my best work on a relatively new twitter feed @z70photo I'm trying to keep that as a post only feed, if you want to talk or keep up with my usual utterences and daft stuff keep following @zort70.

I also have a dedicated photography feed on this website if you don't want to see anything else.

If you want to get in touch or just want a chat all my contact details can be found here
Olympus EM-5mkII First Thoughts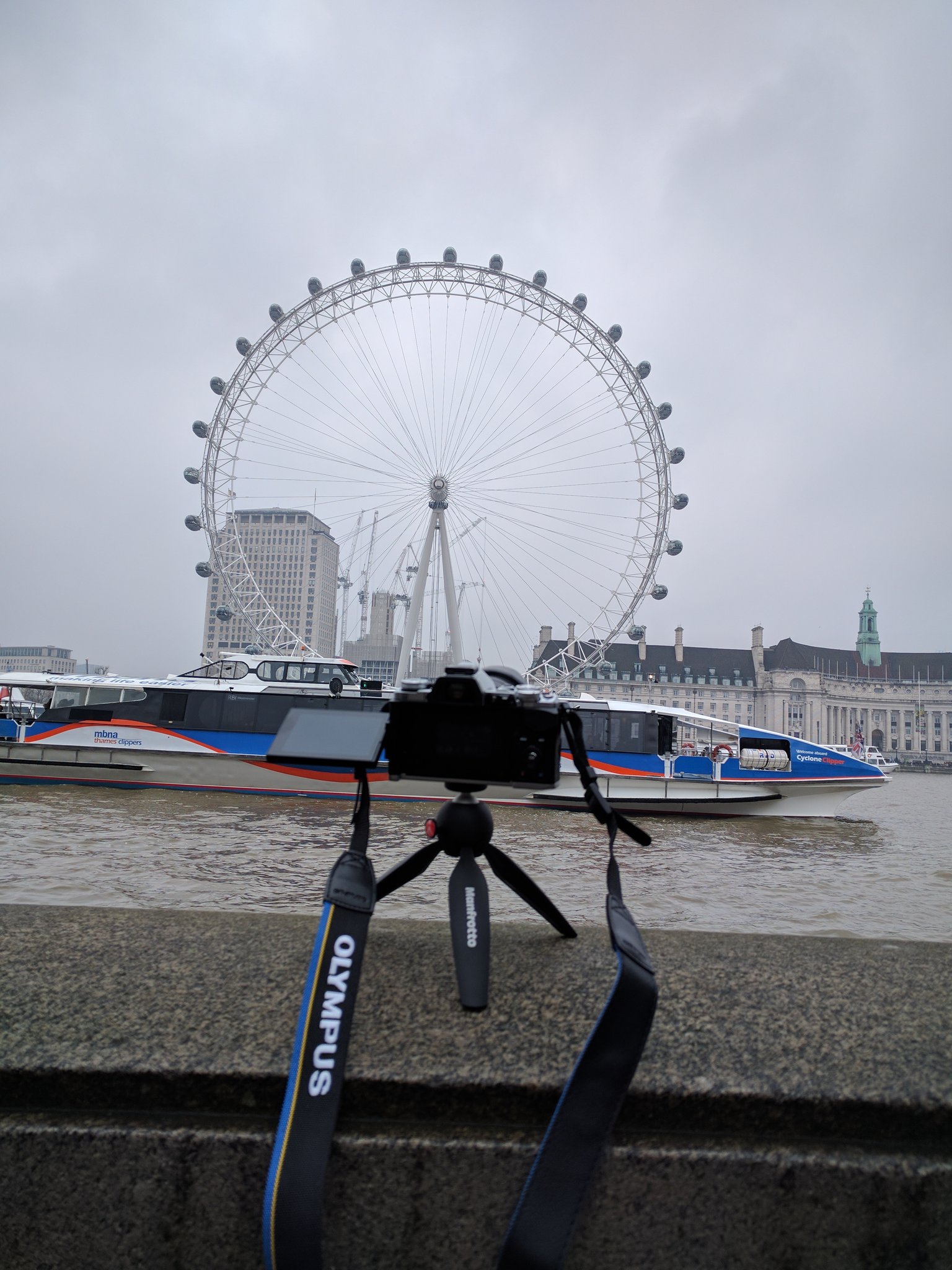 I had taken my Canon 80D with me to London as I had no way of knowing that I would win a new camera, but as soon as won the Olympus EM-5MkII camera I knew I was going to be testing it as soon as possible. After getting back to the place we were staying, I hurriedly took it out of the box and got the battery charging.

Looking over the contents there was the usual assortment of cables, straps, pouches and the tiniest flash gun I have ever seen.

No instructions to speak of, just a simple quick start guide in a multitude of languages, I assume the full manual is on the included CD but I didn't have anything to read that so I looked it up online. After a few pages it became apparent that this camera has some of the most sophisticated software I have ever seen on a camera !

Read the rest of the post



After getting some food and relaxing I grabbed the charged battery, a small

Manfrotto tripod

I had got for free at the opening of

Jessops new Oxford Street store

in London, and headed out towards London Bridge which was a 10 minute walk from where we were staying.

As I walked I tried to figure out the controls, got it into manual mode and started playing with settings. Once I worked out which dial, switch or button did what, and there are a lot of them to try, I felt quite confident and started taking a few pictures.

I have to say after about 5 shots I was dialled in and taking some quite remarkable pictures considering it was gone 10pm and the shutter speed being used was very low.

I got to the bridge took a couple of long exposure shots using the small tripod and headed back as it started raining. On the way back I downloaded the Olympus phone app, connected to the camera, transferred some pictures to my phone, edited them slightly and uploaded them to social media, quite remarkable how far technology has come for me to be able to do all of this within a couple of hours of getting a camera that I've never used before.
After a good nights sleep it was time to hit London and see some sights.
I had taken a couple of pictures the day before (image of the Millennium Bridge below) with the 80D and although I took it with me, along with a couple of lens' and filters in a big bag, I didn't use it until the very last part of the day.
We started off by a trip to the viewing deck of The Shard, unfortunately the view was somewhat marred by fairly heavy fog, so we didn't see a huge amount from up there, then proceeded to travel around the city, if you look at the
pictures in the Flickr album
you can probably follow our route.
As I was going and taking pictures I was getting more and more used to the camera and which buttons, dials and switches do what, but I don't think I scratched the surface of the capabilities of the camera as there is so much to choose from.
We had bought a Day / Night ticket for The Shard so we headed back there, unfortunately by the time we got back up there the battery had started to run out, so there aren't many night pictures from the view, but there are a couple in the album. The pictures below of St Pauls are taken with the Olympus 17-40mm pro lens and a Canon 80D 70-200 IS L lens
Regarding processing of the pictures I did fairly minimal work in Lightroom and took a decision to apply no noise reduction to any of the Olympus photographs so you can see what they are like without it, I have to say I think it is excellent at handling noise up to 800 ISO as I didn't go any higher than that.
I loved using the camera, and there are so many features that it will keep me busy for quite some time figuring them all out. The electronic viewfinder is new to me and once I understood what it was doing it was really useful, but it caught me out a couple of times as I couldn't decide if I had taken a photo or not, especially in silent mode.
There were a couple of niggles that I think I have to let you know about, there are so many buttons, learning what they all do is a bit of a task, but they are all reprogrammable so if you don't like which button does what you can swap things around. Because of my fairly large hands and the smallness of the camera I did find myself pushing buttons without meaning to at inopportune moments, especially shifting the focus point to the right for some reason.
The battery didn't last all day, which is why there is only a couple of pictures from the Shard at night. I know I was using it for a long time and with all the features including the EVF it isn't surprising, but a spare battery will be the first thing I buy for the camera. The photo above is one of the few I got at The Shard in the evening (the window had a lot of water droplets on it)
When using the mobile phone app I couldn't transfer the RAW images directly to the phone I had to convert in camera first and then transfer the JPG. Not a big problem, but imagine you have a full card and want to get one picture, you wouldn't be able to without deleting a picture first to free up space.
Those are all fairly minor things really, and the quality of the pictures taken by a digital Olympus newbie is really superb (I did use an OM-10 film camera a *cough* number of years ago).
If you have any thoughts on the pictures I took or the camera in general please let me know, the easiest way to do that is via Twitter -
@zort70
Winter Winner - The Judging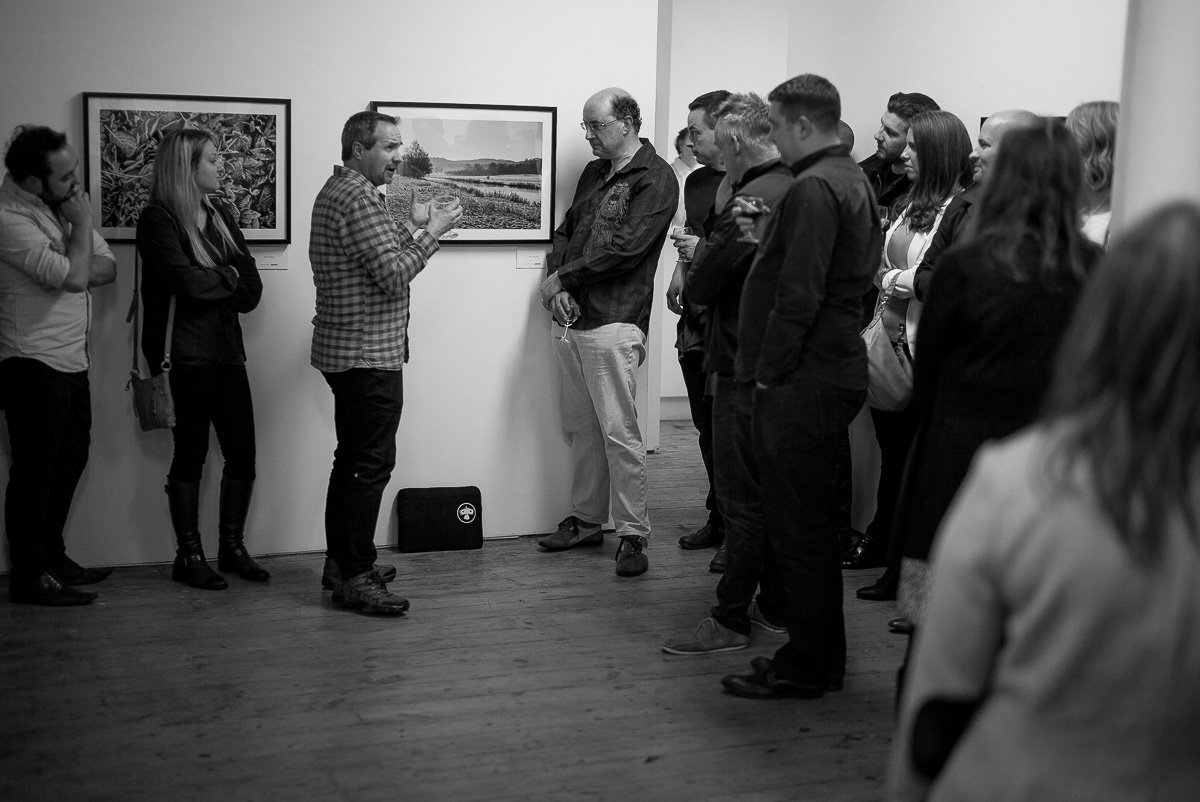 Although I had won one of the weekly prizes in the Jessops and Olympus UK competition there was still one more stage to the competition. All of the weekly winners and runners up were invited to London where the Project Art Space Gallery would be hosting a small exhibition.

I had arranged to be in London to attend the judging as Fiona and I wanted a couple of days in the city as a pre valentines get away.

I got to the gallery slightly later than I wanted to so I was a hot mess after walking from where we were staying, a glass of wine steadied my nerves and I had a look at all the other entries close up.

If anyone every asks why I take pictures the answer will be to see them displayed so other people can see them, especially like this. Viewing them online is good but there is nothing like seeing something you have created printed and framed hanging on a wall. The look and feel of a printed photograph is so much better than seeing it on a small mobile phone display.

I talked to a few of the people there including Gavin Hoey and Mark Wallace (credit goes to Mark for the picture above) who are both prolific photographers and YouTubers, and it was a pleasure to meet both having seen quite a few of their videos and guides over the years.

Then it was time for the judging to be announced, Gavin walked around all of the photographs explain what he liked about them all and finally announced the winner, which to everyone's surprise, mostly my own, was my picture !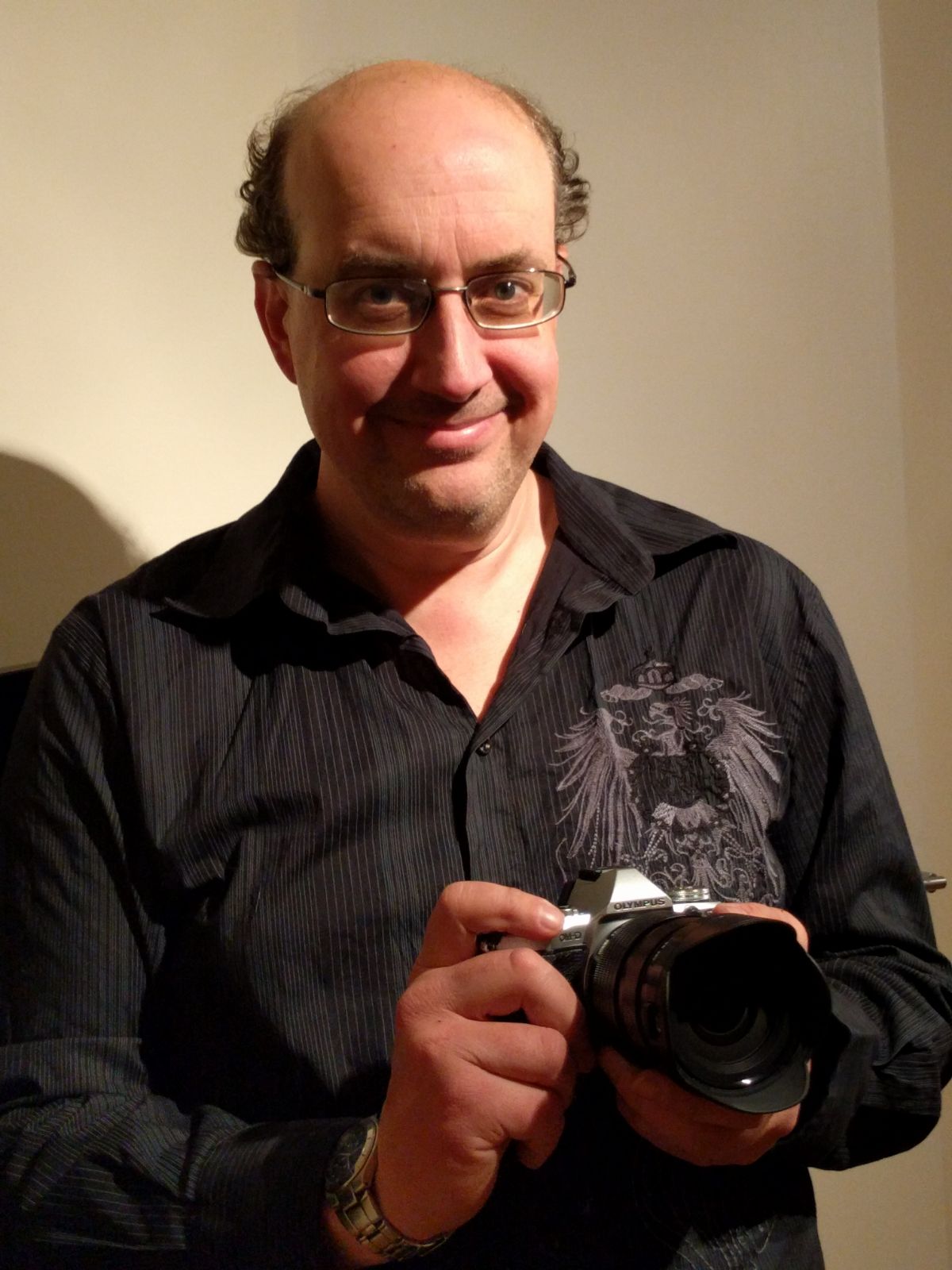 I think I stumbled out a few words of thanks, accepted the prize which is an Olympus OM-D EM-5mkII and posed for a couple of photographs in front of the winning entry.

There were then some talks from Gavin and another photographer giving their impressions of the Olympus cameras and showing some fascinating pictures taken with them.

Needless to say I am very grateful to Gavin for judging, Olympus UK for the prize and Jessops for hosting the competition in the first place.

As to the camera I won when we got back to where we were staying it was straight out of the box and as soon as the battery had some charge I disappeared out to use it. I'll write another post soon to explain and give links to the pictures taken.
Winter Winner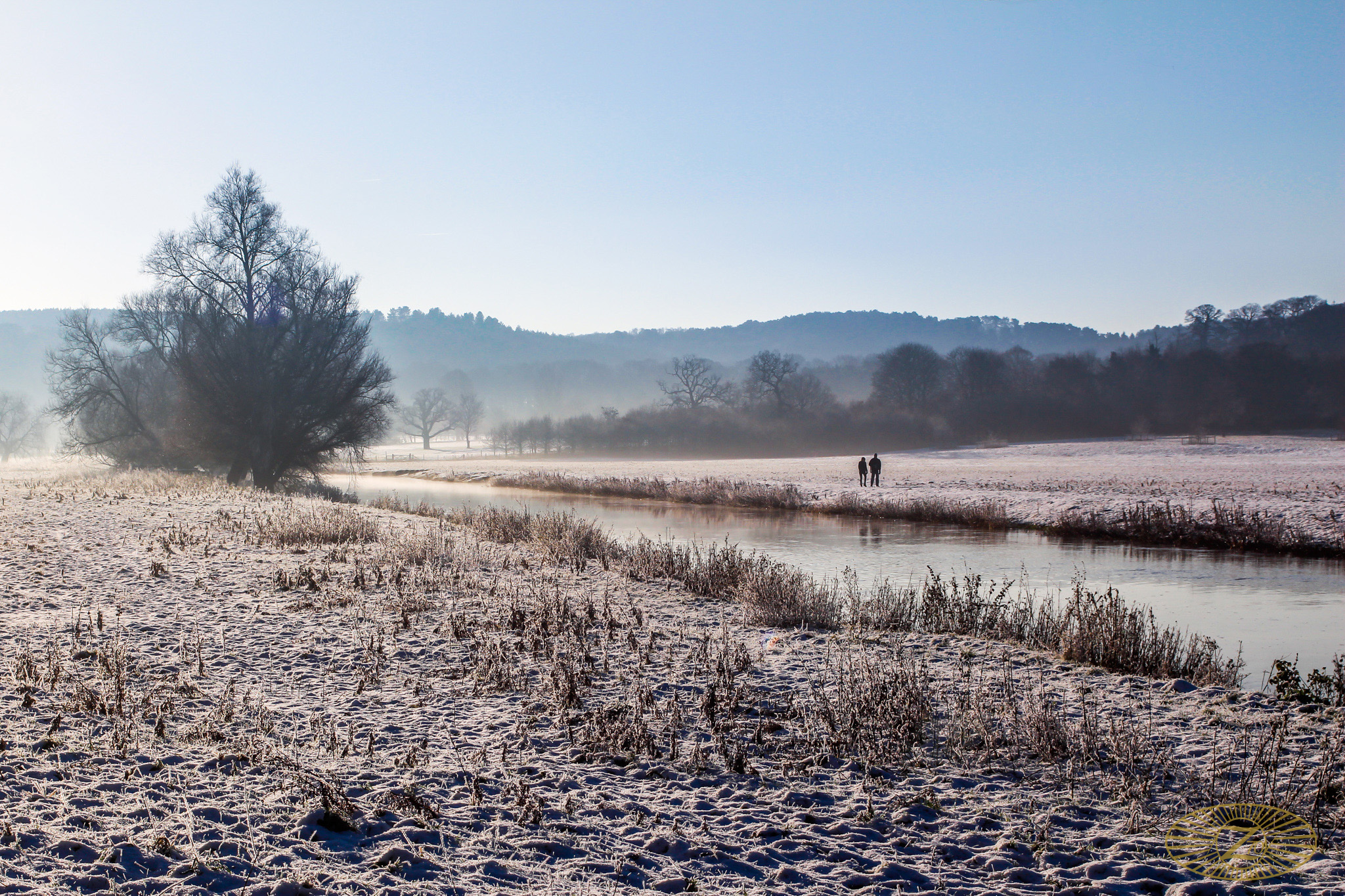 Late in 2016 the UK high street photography store Jessops held a photography competition with the subject of "Winter"

I entered this picture and to my delight it won one of the weekly prizes.

The competition was held in association with Olympus cameras and part of the prize was an Olympus Tough camera which I looking forward to using and abusing in the best way possible :-)

The other part of the prize was a place in a small photography exhibition in London in February, where an overall winner of all the weekly winners will be chosen. I'll post more details of that when I have them.

If you go to the exhibition I'd love to know what you think of all the exhibits, let me know on Twitter - @ZORT70

You can see more of my work on the portfolio page (link in the menu above) or see all the photography related articles on this website

You can see lots of my photographs on the photo sharing sites ClickASnap and Flickr
2017 Calendar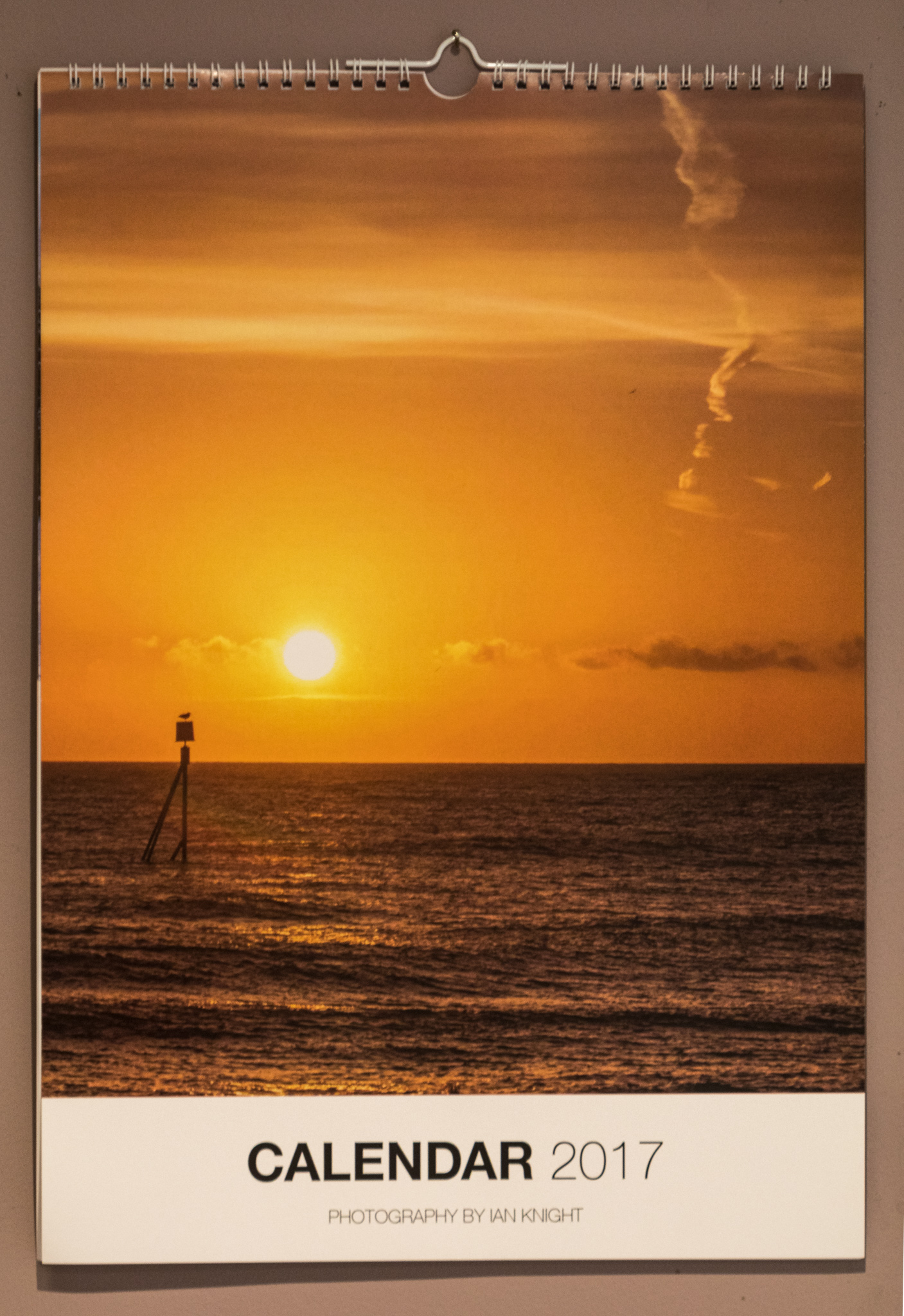 It's not too soon to hang the 2017 calendar is it ?

Yes as I've been taking lots of nice pictures this year I created a calendar. It started as a thought about sending out as Christmas presents, but a few people have asked if they can purchase one for themselves so it will be up for sale on my online store for a few weeks.

Please share the details if you like it, you never know it could be a collectors item one day !

Visit the online store page to see all the individual pages if you can't wait until next year :-)
Clickasnap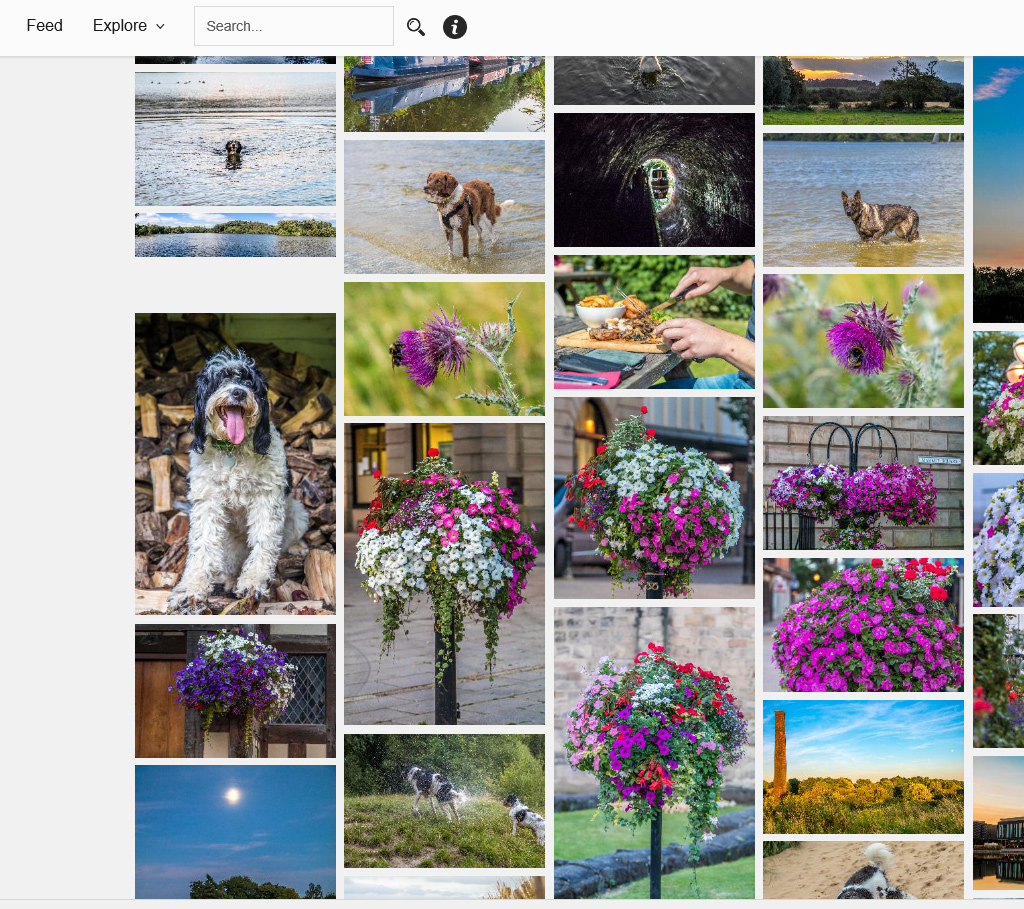 I have recently signed up to a new photograph sharing website called Clickasnap click the picture or here to view my uploads.

The difference with this site to many others is that if people view the photographs I might eventually get some money !

For each person that views a photograph for more than a few seconds then I get a fraction of a US cent, the idea is that all these views and micro payments add up over time and payments will eventually come through.

The small fraction per view that Clickasnap pay is actually the best rate on the internet today so I thought it was worth a go.
Star Wars Celebration Photogrpahs
Star Wars Celebration Europe at the Excel in London was a really great event. Huge amounts to see and do, something for every Star Wars fan.

I took quite a large amount of photographs at the event and at the Cantina gig the night before which was very special in it's own right.

In case you are wondering yes that is Carrie Fisher (and her dog) with Warwick Davies taking a selfie on the main stage !

Click the photograph or here to see all of the photographs on my Flickr site.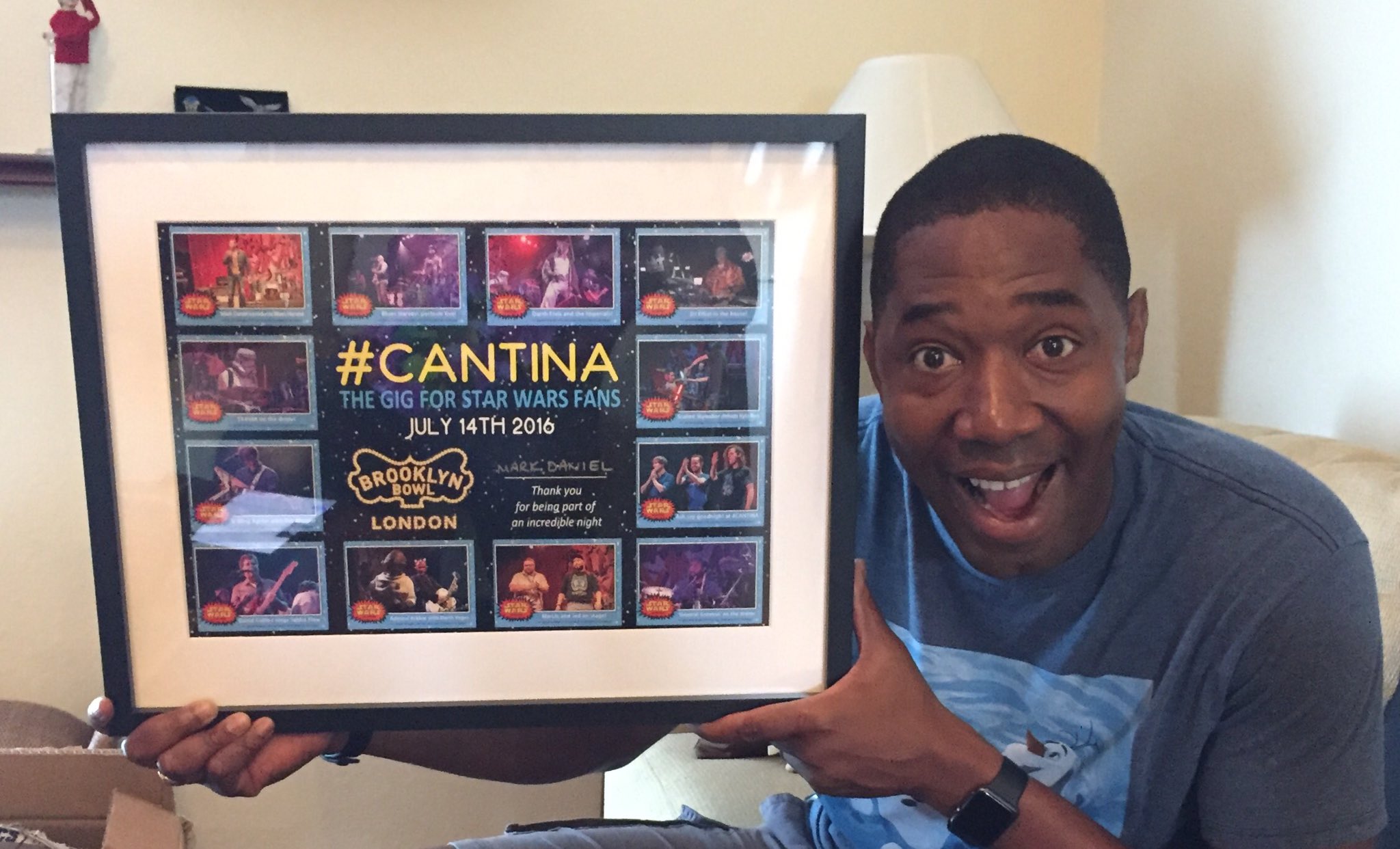 Talking of the photographs and Cantina, one of the organisers of the gig created a set of trading cards with the photographs and sent a framed set to Mark Daniel who compared the gig.

Have a look at Mark's twitter post where he posted this picture of him holding the framed set.
Z70 Photography
Something that has been a hobby of mine for many years is photography.

Recently I have been a little more organised with the pictures and started uploading them to Flickr

A few people have asked about getting some of the pictures made into prints so that is something I will be investigating soon, but for now have a look, or click on the new portfolio page on this website to see a slideshow of some of the very best.

The picture on this post is of our dog Paddy, and a fair proportion of my photographs feature him and his adopted sister Jem.